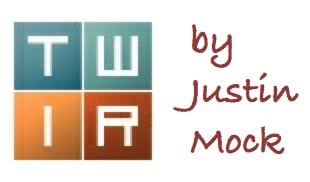 The trail and ultrarunning calendar slowed this weekend, and will next weekend too. Sure, there was racing at the Moab Trail Marathon in Utah, Gerda Steyn ran a quick marathon, and Ludovic Pommeret sought out a far-off island for a 50k, but by and large, runners are past their seasonal peaks and moving toward a winter holiday. Let's take this Monday in a chill style.
Moab Trail Marathon – Moab, Utah
The red rock Moab Trail Marathon was again the USATF Trail Marathon National Championships. All of the weekend's races sold out here, and the marathon awarded a $4,800 cash purse.
Women
The top-three women all ran under four hours, but Chessa Adsit-Morris was off the front in 3:40. She was third at the FOURmidable 50k to start the year, and is now a national champ. Olympic Trials steeplechaser Collier Lawrence was second in 3:54, and Tara Richardson ran 3:56 for third.
The event had half marathons on both Saturday and Sunday too. Saturday's winner was Madison Hart in 1:54, and Sunday's winner was Alexa Shindruk in 1:47.
Men
Recent University of Colorado runner Adam Peterman crushed the men's field with a 2:57 winning time. He was the day's only sub-three-hour finisher, and was 11 minutes in front of second.
Brian Whitfield and Jeshurun Small, both of Gunnison, Colorado, were second and third in 3:08 and 3:10.
Kai Benedict won Saturday's half marathon in 1:29 and Mason Osgood took Sunday's win in 1:40.
The next USATF mountain, ultra, trail championship is the December 7 Brazos Bend 100 Mile race in Texas, and it is the USATF 100-Mile Trail National Championships.
Other Races and Runs
Ultra Tour Mount Siguniang
In Sichuan Province in western China, there was the Ultra Tour Mount Siguniang. This was a group of full-on, high-altitude mountain races, including 110k, 75k, 50k, and 35k distances made more challenging by snow and mud. The 110k race, for example, started at 12,500 feet altitude, hit a high point of about 14,700 feet, and never went below 9,800 feet. Reroutes for safety in the storm were reported for at least a couple of the races. In the 110k, Chinese runners took home the wins, with Lijie Qu at the front of the women's race in 26:21 and Tianliang Yu in the men's in 20:35. In the 50k race, Xiaohua Yang of China won the women's race in 10:11 while the USA's Tim Tollefson won for the men in 7:38. We'll nod to iRunFar's own Bryon Powell here, who was second in the 110k men's race in 21:50. Full results (when available).
Trail de Rodrigues
Rodrigues Island is in the Indian Ocean, and at the 10th Trail de Rodrigues 50k, Ludovic Pommeret (France) finished his 2019 year with a first-place tie, alongside Simon Desvaux (Mauritius). We again don't have information yet on who won the women's race, so leave a message to let everyone know. Thank you!  Full results (when available).
Silver Falls 50k
Rachel Lenz and Drew Macomber won Oregon's Silver Falls 50k, inside a state park of the same name. Lenz ran 4:53, and Macomber, who won the Waldo 100k earlier this year, ran 3:50. Full results.
Rio Del Lago 100 Mile 
The northern California Rio Del Lago 100 Mile race takes in American River and Folsom Lake scenery, and some of the Western States Trail. Erika Hoagland and Christopher Harrington were victorious in 18:29 and 16:12. Hoagland's time was a new course record. Full results.
Lithia Loop Trail Marathon
Ashland, Oregon's 12th annual Lithia Loop Trail Marathon was won by Danielle Yokel and Lindon Powell in 4:08 and 2:53, respectively. Full results.
New York City Marathon
2019 Comrades Marathon winner Gerda Steyn (South Africa) ran an impressive 2:27 at the New York City Marathon, finishing as 11th woman. One-time USATF 50k road champ Tyler Jermann was sixth American man in 2:15. Seth Demoor, who will race for the U.S. at the World Mountain Running Association World Championships in Argentina on November 15, finished in 2:24. He just ran 2:23 at the Amsterdam Marathon on October 21 too. David Kilgore, who raced for the U.S. at the Trail Running World Championships, finished in 2:27. Full results.
Stone Cat 50k
After 18 years as 50-mile and marathon distance races, the Stone Cat 50k was instead run on a three-loop course totaling 50k in coastal Massachusetts. Race winners were Cori Nawn and Jason Smith in 4:39 and 3:49, both pulling away in the decisive final loop. Full results.
Pinhoti 100 Mile
Final results aren't yet posted for the Alabama Pinhoti 100 Mile, but it looks like Suzanna Bon and Bob Adams came out ahead of everyone else in 23:42 and 18:49 respectively. Full results (when available).
Call for Comments
Believe it or not, my #1 running bud, 12-pound terrier-chihuahua Elly, was attacked by a deer on Halloween afternoon. Send her some love toward a full recovery!
When it comes to road marathons, trail and ultrarunners hit the Boston Marathon in big numbers. There was a scattering of familiar names inside the New York City Marathon results. Can you point out any others in that group?
We couldn't chase down results for the Mountain Masochist 50 Mile. Can our readers pitch in?