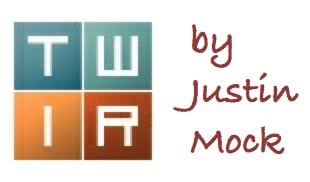 A pair of 50ks on opposite coasts highlight this week's column, the Way Too Cool 50k in California and the Caumsett 50k in New York. We also take a look at the Iditarod Trail International in Alaska and other races around the world.
Way Too Cool 50k – Cool, California
Men
Upset alert! Course-record holder Patrick Smyth and rising star Cody Reed went hard from the gun, clocking a sub-five-minute mile to start the Way Too Cool 50k. Something went wrong for Smyth on the point-to-point course though, and he would go backward to an eighth-place finish in 3:33.
Reed did the work up front alone then and finished first in 3:16. The time is the fourth-fastest ever here, a mark that's even more impressive when considering that this year's course included a slight reroute and an extra hill, all due to a recent landslide. Last year's The North Face Endurance Challenge 50 Mile Championships is Reed's lone blemish among his six ultra starts. He has five wins against a single loss.
Closing fast, Chris Mocko moved up patiently, ultimately advancing to within 69 seconds of the race winner. Mocko's 3:17 second place is some 17 minutes better than a year ago, despite the added distance.
Scott Trummer was third in 3:22, and Ryan Bak was fourth in 3:23.
Once unbeatable, Smyth is suddenly in reach. He is expected to make his long-awaited 50-mile debut at April's Lake Sonoma 50 Mile.
Women
Megan Roche just doesn't lose! Finishing in 3:52, it was Roche's third-straight win here and she did it from off the front by early in the race.
Second-place Keely Henninger squeaked under the four-hour mark with a 3:59 finish, and third-place Amy Leedham ran 4:10.
Thought to be Roche's closest competition, YiOu Wang did not start the race.
Full results (when available).
Caumsett 50k – Long Island, New York
The ten-lap Caumsett 50k was again the USATF 50k Road National Championships.
Men
Ultra rookie Tyler Jermann, an Olympic Marathon Trials participant and Iowa State alum who now lives in Flagstaff, Arizona, controlled this one with a quick 2:48 finish. The time is a new course record, over three minutes better than Zach Ornelas's winning time in 2015. The time is also believed to be second on the North American all-time charts, trailing only Josh Cox's 2:43 from 2011. Jermann split 2:21 for the marathon en route, just three minutes off his personal best.
Nick Edinger, a 2:20 marathoner, and Chris Raulli, a 2:35 marathoner, were second and third in 2:53 and 3:04. C. Fred Joslyn, last year's runner-up, was seventh in 3:31.
Women
Defending champ Caroline Boller went down with cramps and did not finish. Instead, Camille Shiflett was the surprise winner and new national champ. Shiflett finished in 3:33, 10 minutes back of Boller's 2016 winning time. A master's runner, Shiflett came to running late in life. She won the Chicago Lakefront 50k in 2016 in 3:34, a race believed to be her only previous ultra.
Devon Yanko was second in 3:46, and Lauren Dorsky was third in 4:04.
The next USATF mountain ultra trail national championships is the April 8 USATF 100k Road National Championships, to be held at Wisconsin's Mad City 100k.
Other Races
Iditarod Trail Invitational
"This year was different, and real Alaska winter conditions," the Iditarod Trail Invitational race website reads. After a few years with a 90%-finisher rate, drops were more frequent this year. As expected though, David Johnston was not one of them and instead found his way 350 miles from Knik Lake to McGrath, finishing the long-haul race for the sixth time and winning the foot division for the fifth time. Johnston's time appears to be just under five days. Does anyone know if there has been or will be a women's finisher in the foot division? Full results.
NACAC Cross Country
Trading last week's snowshoes for a pair of spikes, Joe Gray and the USA men swept the first-five positions at the North American Central American Caribbean Cross Country Championships in Florida. Gray was third overall in 22:50 on the 8k course. Full results.
Red Mountain 55k
Hayden Hawks was back at it, winning the Red Mountain 55k in Utah in 4:15. Hawks will have at least two races greater than 50k in his legs when he lines up for the Chuckanut 50k in two weeks. Rachel Cieslewicz championed the women's race in 5:38. Trevor Ricks and Amanda Basham were best over 30k, winning in 2:09 and 2:35, respectively. Full results.
Foothills 50k
Race winners at the Upstate Ultras Foothills 50k in South Carolina were Eli White and Shannon Howell in 5:23 and 6:30. Both were new course records for the second-year race. Full results.
Carl Touchstone Memorial Mississippi Trail 50 Mile 
Racing on a four-loop course through the De Soto National Forest, Jay McCurdy and Mandy Nolan won the Mississippi Trail 50 Mile race in 7:22 and 8:47, respectively. In the accompanying 50k race, it was Christopher Payton and Christi Barber finishing first in 4:05 and 5:14. Full results.
Delano Park 12 Hour
Ladies were the overall winners of both the Delano Park 12 Hour race and the accompanying 50 miler. Rachel Entrekin totaled 73 miles in 12 hours, and Aleisha Chaffin finished 50 miles in 7:15. Full results.
Other News
On Thursday, March 2, triathlon website 303 Triathlon published an article by Tim Heming stating that Holly Ballogh (née Hancock), a triathlete who had recently been giving a doping suspension by IRONMAN's Anti-Doping Program, had turned to competing in ultramarathons under her maiden name of Holly Hancock and was entered to race this past Saturday's Old Pueblo 50 Mile and had previously finished The North Face Endurance Challenge 50 Mile – Utah in September 2016, also registered under her maiden name.
The text of the press release that explains her ban says it is a four-year ban starting on July 11, 2016, which precludes her from racing in "IRONMAN-affiliated competition or any events organized by any other WADA Code Signatory" during that time span.
By end-of-day Thursday, March 2, Holly Balogh (née Hancock) was no longer on the Old Pueblo entrants list. On Friday at 2 p.m., the race administration posted the following to their Facebook page, "I've been in touch with US Track and Field and USADA since Tuesday morning. I spoke to the person in question and she has been removed from the entrants list. All this can be verified by contacting Jeff Cook in the legal division at USADA, or you could have just checked the entrants list since Wednesday." Thus, it seems conclusive that Holly Balogh (née Hancock) didn't compete this weekend. (iRunFar attempted to contact the race administration on Friday, March 3, but has not received a response as of this publishing).
Given that her ban was announced on February 21, 2017, but that its start date preceded the TNF 50 Mile – Utah race day in September 2016, it looks like her results from that race should be removed as well. To be most precise, it actually looks like Holly Balogh (née Hancock) should not have been allowed to race TNF 50 Mile – Utah because she was already under a provisional suspension and because The North Face Endurance Challenge Series has an anti-doping policy that went into effect in August 2016 that disallows runners under current doping suspensions from participating in their events.
Update, March 9: The North Face Endurance Challenge Series has responded with the following update on Holly Balogh (née Hancock)'s participation in TNF 50 Mile – Utah:
"The North Face is dedicated to encouraging conversation, spreading awareness and being a source for the latest information about Clean Sport and effects of Performance Enhancing Drugs within trail running and ultrarunning.
"It has come to our attention that Holly Ballogh, a runner who was currently serving a doping ban at the time of the race, ran The North Face Endurance Challenge Utah 50 Mile race in 2016 under her maiden name of Hancock. In light of this situation, Holly has been retroactively disqualified from the race as she broke our clean sport policy that all athletes are required to agree to during the registration process. Steps have been taken to remove her from the results on our website and we are working with UltraSignup and the I-TRA to also have her removed from their result listings.
"To learn more about The North Face Endurance Challenge Series Clean Sport Policy please visit:https://www.thenorthface.com/get-outdoors/endurance-challenge/utah/clean-sport.html"
Call for Comments
After last week's big column, race volume seems lower this weekend. What other events could be called upon in the comments field below?