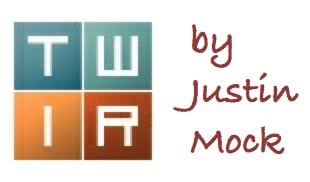 The U.S., Canada, and France hosted qualifying events for the IAU Trail World Championships, and Jim Walmsley was racing in Spain. All of this and more are among the features of this week's column.
Chuckanut 50k – Bellingham, Washington
Men
So what if it was rainy and the course was muddy. When it comes to modern ultrarunning, course records are always in play.
The men celebrated with the Chuckanut 50k's 25th anniversary with a new course best. Both first- and second-place finishers Max King and Hayden Hawks went under King's former course record, a mark that dated to 2014. King, now 37 years old, finished in 3:33, over two minutes better than the old record. He now joins Cody Reed and Zach Miller as automatic qualifiers on the U.S. team that will compete on June 10, 2017 in Italy at the IAU Trail World Championships.
Hawks struggled on the course's muddier sections but closed hard to also finish in 3:33, 31 seconds back of the race winner.
Each of the top-eight men all finished under four hours. Sage Canaday was third in 3:40. Travis Morrison, a 2:23 marathoner, was fourth in 3:45. Tyler Sigl and David Laney were fifth and sixth in 3:49 and 3:50, respectively.
Women
Three of the top-five women were 50k debutantes, including race winner Ladia Albertson-Junkans. Her winning time was 4:17, a mark that ranks seventh all-time, trailing only ultra standouts Jodee Adams-Moore, Ellie Greenwood, and Magdalena Boulet.
Though Albertson-Junkans was new to the distance, she was a 2016 U.S. Mountain Running team member. Like men's winner King, she too earned a spot on the U.S. for the IAU Trail World Championships, and also collected the lion's share of the race's $4,500 prize purse.
YiOu Wang, who last month won the USATF 50k Trail National Championships, was second in 4:23. Wang will next return to the Lake Sonoma 50 Mile, a race she won last year and where she again hopes to earn entry to the Western States 100.
Olympic Marathon Trials participant Rachel Jaten was, perhaps, a surprise third in 4:33. Camille Herron was fourth in 4:37, and Maria Dalzot was fifth in 4:43.
Chuckanut was also a potential Canada team qualifier for the IAU Trail World Championships. The top-two Canadian men and women finishing under a certain qualifying time–4:05 for men and 4:35 for women–could earn Team Canada positions. We don't believe anyone qualified in these standards, however.
Trail du Ventoux – Provence, France
Men
In southern France, the 46k Trail du Ventoux was also a qualifier for the IAU Trail World Championships. Stealing one from the host country, Marc Lauenstein (Switzerland) finished the big mountain loop first in 3:48.
2016 UTMB winner Ludovic Pommeret was runner-up in 3:49, 47 seconds back of Lauenstein. Nicolas Martin, first here in 2016 and second here in 2015, was third this year in 3:50.
Having already qualified for the national team, Martin's spot fell to fourth-place Romain Maillard, who now joins Pommeret, Martin, Sylvain Court, Benoît Cori, and Cédric Fleureton on what looks to be a powerhouse French team.
Court also competed in the race here, finishing seventh, and Xavier Thévenard was also among the deep French field, finishing ninth.
Women
Anytime a Caroline Chaverot (France) record falls, it's of note. That's what happened with Adeline Roche taking victory in 4:24, some six minutes better than Chaverot's previous course record. All of the top finishers were of the host country.
Lucie Jamsin was second in 4:38 and Amandine Ferrato was third in 4:39. Each of those top-three finishers are expected to make their way onto the French national team for the IAU Trail World Championships.
Other familiar names in the women's field included fourth-place Anne-Lise Rousset in 4:40, fifth-place Sandra Martin in 4:56, and seventh-place Stephanie Duc in 5:04.
Other Races
Carrera Alto Sil
Jim Walmsley is going global! Little is known about the 30k Carrera Alto Sil mountain race in Spain, but Walmsley was a winner in 2:37, almost 20 minutes better than second place. Full results (when available).
Pacific Rim One Day
In Washington, Ryan McKnight totaled 124 miles as race winner of the Pacific Rim One Day race. Susan Carlson Kokesh won the women's event with 92 miles. Full results.
Howard Asligner Endurance Run
Josh Fingar ringed Arena Park in Cape Girardeau, Missouri for 24 hours to win the Howard Asligner Endurance Run with about 125 miles. Annette Bednosky bested the women's race with about 110 miles. Full results.
Stryn Rando 3000
Ski-mountaineering season continues for Kilian Jornet. He won the Stryn Rando 3000 event in Norway in 2:18. Eric Carter of the U.S. was fifth in 2:40. For the ladies, Emelie Forsberg and Ida Nilsson finished in a first-place tie, both at 2:51. Full results.
Terrapin Mountain 50k
Matt Thompson won the 10th annual Terrapin Mountain 50k in Virginia in 4:28, finishing seven minutes up on second-place Brian Rusiecki. The women's race crowned Krista Offield as race winner in 5:23. Full results.
Antelope Island Buffalo Run
Fifty miles on an island in Utah's Great Salt Lake, Sondre Amdahl (Norway) was the Antelope Island Buffalo Run 50-mile race winner in 6:45. Saige Balloock-Dixon was the women's champ in 8:07. Full results.
Run Through Time Marathon
Salida, Colorado's Run Through Time Marathon is low key but typically competitive. Frank Pipp was the men's winner in 3:16. Among familiar names, Ryan Burch was third in 3:30. A wrong turn put Dakota Jones way back in 33rd. A similar move likely impacted Eric Senseman in 32nd place. Shannon Daileader won the women's race in 4:11. In the accompanying half marathon, it was local runner Taylor Stack and Sandi Nypaver on top with 1:29 and 1:51 winning times. Full results.
Mesquite Canyon 50k
Charlie Ware and Susan Kramer won the Aravaipa Running Mesquite Canyon 50k at Arizona's White Tank Mountain Regional Park, running 4:46 and 5:48, respectively. Full results.
Modesto Marathon
Forty-two-year-old Jon Olsen still has his wheels! Olsen tuned up for a coming U.S. 24-hour team qualifying attempt by winning California's Modesto Marathon in 2:33. Full results.
Call for Comments
Three Days of Syllamo and the Lake Martin 100 Mile are among the results we couldn't locate at press time, so please provide insight or results in the comments below.
As always, share what other races or events went down this weekend in the comments.
The French are lining up an all-star men's team for IAU Trail World Championships. What other teams could realistically challenge for the win?