The U.S. Skyrunner Series kicked off in Georgia, two of the country's fastest ultrarunners chased Olympic Trials Marathon qualifying marks at the LA Marathon, and familiar names filled the race results at low key but competitive San Francisco Bay Area and Colorado events.
Georgia Death Race – Blairsville, Georgia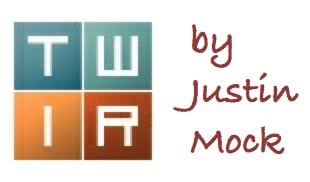 The U.S. Forest Service's requirement for a rain alternative forced the course to be run in reverse, and is thought to have made the point-to-point route–68 miles with 20,000 feet of elevation gain–even harder. Although official results aren't yet available at the time of this writing, it was little known Andrew Miller, an 18-year-old, who mastered the course in 10:28. Miller is a young up-and-comer, having won the last two Orcas Island 50k's and the 2014 Waldo 100k. He is also registered for the Gorge Waterfalls 100k in two weeks' time.
Michael Owen, in search of U.S. Skyrunner Series points, was second in 10:47, and Leadman record-holder Travis Macy was third in 10:55.
Kandy Ferris led the women to the line in 13:36:51 not far ahead of Kristina Pattison, who finished in 13:40:07.
Amelia Boone was a bit further back in third with a time of 15:38:48.
LA Marathon – Los Angeles, California
Max King finished ninth overall in 2:17:30, just under the needed 2:18 to earn a qualifier to the Olympic Trials Marathon. He was one of only five U.S. men to earn a qualifying mark. Sage Canaday battled the record heat for 12th place in 2:20:02.
Bay Area standouts Sam Robinson and Caitlin Smith ran 2:38 and 2:51, respectively. Former U.S. Mountain Running Team members Megan Lizotte and Nuta Olaru, although included on the elite entrant list, do not appear to have started the race.
Run Through Time Marathon – Salida, Colorado
The snowiest year in the last 10 greeted a field made up of past champions–Josh Arthur (2013 and 2014), Nick Clark (2012), Timmy Parr (2009, 2010, and 2011), and Ryan Burch (2008). After nearly 5,000 feet of climbing before returning to town, Justin Ricks had dropped each of those runners and overcome a badly sprained ankle to win the race for the first time. He finished in 3:17. Parr was just over a minute back in 3:18 and Clark was third in 3:21. Arthur and Burch ran 3:31 and 3:32 for seventh and tenth, respectively. The women's podium was also tightly contested with Julia Griffith scoring victory in 4:15. Shannon Meredith and Kelli Palizzi were second and third in 4:18 and 4:19.
Marin Ultra Challenge – Sausalito, California
Familiar names dotted each of the 50 mile, 50k, and 25k races around the Marin Headlands trails. Over 50 miles, Paul Terranova led Van McCarty in a pair of sub-eight finishes. The two frontrunners clocked 7:48 and 7:54, respectively, with Jim Atkinson running 8:11 for third. Suzanna Bon earned the women's victory in 9:06. Elizabeth Tenuto and Jennifer Hughes were second and third in 9:35 and 10:05.
In the 50k, Bob Shebest edged Yew Ferrara, 3:55 to 3:56. 2014 Rocky Raccoon 100 Mile winner Matt Laye continued his return from injury with a third-place 4:07. Emily Richards, last year's Tahoe Rim 50 Mile winner, ran away with the women's victory in a 4:15 finish time, some 32 minutes better than her own winning time from a year ago. Kristyn Kadala was second in 4:54, and Jenny Capel edged Kelsie Clausen for third, both clocking 5:06.
Galen Burrell dominated the 25k and its 3,000 feet of climbing with a 1:39 winning time. Gary Gellin and Thomas Sanchez trailed in 1:47 and 1:48 for second and third. After running in second for much of the day, Dylan Bowman dropped late in the race due to severe dehydration. He required emergency medical assistance, but is recovering. Tyler Stewart, a week after finishing eighth at the Way Too Cool 50k, won the women's 25k in 2:02. Ashley Relf and Sarah Evans were second and third in 2:08 and 2:24.
The Hillary Ultra – Auckland, New Zealand
The second-year's race inclusion in the Skyrunner Oceania Series ensured course records at nearly every classification. Over 80k, the Ultra Skymarathon race, Andrius Ramonas gave Lithuania its second big win in as many weeks. His 8:42 topped New Zealand's Chris Morrissey and Scott Hawker. Australia's Beth Cardelli matched the men's winner with her own new course record in 9:58. In the 34k Skymarathon distance, Manuel Schmid took the men's race in 3:03 and Zara Fowell led the ladies in 3:36.
Other Races
A bit further south from The Hillary Ultra, Stu Gibson and Hanny Alston won the Sixfoot Track Marathon in 3:14 and 3:35, respectively. Both times also marked new course records.
James Neiner and Marnie Staehly won the Prickly Pear 50k in San Antonio, Texas, finishing in 4:04 and 4:22.
In Virginia at the second-year Thomas Jefferson 100k, Brian Pickett turned in a successful title defense with a 10:46 run on the seven-loop course. Rachel Kelley won the women's race in 12:00.
Muddy trails forced Kentucky's Land Between the Lakes event onto a modified road course. Scott Breeden won the 60k for a fourth-straight year, finishing in 4:02. Traci Falbo ran 5:37 to win the women's division.
Standout performances at Aravaipa Running's Mesquite Canyon races in Arizona were Jana Gustman's 50-mile win in 11:16 and Charlie Ware's 4:26 50k.
At Southern California's Old West Trails 50k, Anthony Forsyth kicked for the win in 3:56, just 40 seconds up on second place Jonathan Landis. Colleen Burns won the women's race 4:42.
Next Weekend – Chuckanut 50k – Fairhaven, Washington
The long-time race hits 23 years on Saturday, March 21. The women's field outshines the men's in terms of star power, with Magdalena Boulet and Cassie Scallon both registered. The pair could be challenged by Kim Magnus, Catrin Jones, and Anne-Marie Madden.
Scallon called Chuckanut her "get back at [it] race," explaining that she's just "been cleared to run again after two ankle surgeries last year–one to put hardware in, the other to take it out. Now that I'm not in pain all the time, running is super fun again!"
The men's race is likely to be led by 2013 winner and former course record holder David Laney. The following weekend, however, he is also planning to race the Gorge Waterfalls 100k.
Tom Brooks, a former Olympic Trials steeplechaser who also appeared on the Way Too Cool 50k entrant list but not among the finishers, Rogue Valley Runners' Brett Hornig, and Canada's Jason Loutitt are also likely to vie for a podium finish.
Although registered, Mario Mendoza has indicated that he will skip the race to instead focus on the Gorge Waterfalls 100k.