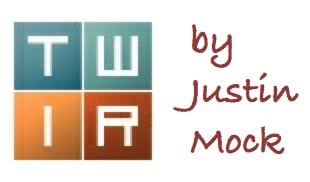 Of course the Western States 100 was the highlight of the weekend, but we've also got coverage of the Mont Blanc Marathon, the San Juan Solstice 50 Mile, the Whiteface Skymarathon, and other races around the world in this week's column.
Mont Blanc Marathon – Chamonix, France
Although the collection of races had some six different distances, it was the long-course 80k that was the prized race as part of the Skyrunner World Series Ultra division. The course, which actually stretches to 82k (51 miles), crossed into and out of Switzerland on a giant loop with 7,700 meters (25,000 feet) of elevation gain.
After over 10 hours of running, Alex Nichols, of the U.S., ran down the fan-filled chute in downtown Chamonix. Nichols has consistently excelled in Skyrunning races worldwide in recent years, but finishing first in 10:31 is likely his biggest win to date. Last month Nichols was sixth in leading the American men's team to a silver medal at the IAU Trail World Championships, also in France.
Nichols's 10:31 compares favorably to last year's winning time, when the race was the Skyrunning World Championship. Spain's Luis Alberto Hernando won that race in 10:25, on a course that lacked some of the vertical gain of this year's edition.
"The course is just big," Nichols emphasized. "Every climb is 4,000-plus feet and is immediately followed by an equal descent. We hit a ton of different parts of the valley around Chamonix, which was cool, but it was just nonstop big climbs and descents. Some were really steep and technical, while others were more gradual and runnable. It was brutal because it just never let up. There was really never a moment where I could relax and regroup, it was just hard work the entire time."
At the finish Nichols was well clear of his chasers. He first took the lead near 50k, but then almost immediately took a wrong turn.
"That was a crazy moment in the race," Nichols said. "A helicopter swooped down and waved at me to turn around," he explained, thankful for the fortuitous aerial support. Nichols regained the lead several minutes later for good, and added to it for the remainder of the race.
Italy's Franco Colle surged past the U.K.'s Andy Symonds for second. The pair finished in 11:03 and 11:04 with a 101-second gap between the two.
Other finishers of note included France's Sebastian Chaigneau in 10th at 12:05 and Catlow Shipek of the U.S., 16th in 13:26.
Nepal's fast-rising star Mira Rai championed the women's race in 12:32, a time that's faster than Emelie Forsberg's 12:38 from last year, despite what was said to be a more difficult course in 2015. Rai's year of global travel and racing has already seen her take third at Australia's Buffalo Stampede marathon and win at Hong Kong's MSIG Sai Kung 50k.
She was followed by second- and third-place Anna Pascua and Hillary Allen. Pascua, of France, clocked 12:54 and Allen, last year's U.S. Skyrunner Series Ultra division champion, finished in 13:11. China's Dong Li, who won The North Face 100k – Australia in May, was fourth in 14:09.
Kristina Pattison, also of the U.S., just missed a top-five finish with a 15:36 sixth-place mark, despite a bum ankle.
In the accompanying Vertical K, France's Francois Gonon won in 34:07. Kilian Jornet was seventh in 36:03. Spain's Paula Cabrerizo topped the women's card in 41:11, while Megan Kimmel of the U.S. was fifth in 44:54.
The namesake marathon saw Marc Lauenstein, a past winner of famed races like the Pikes Peak Marathon and Sierre-Zinal, edge Aritz Egea. Lauenstein, of Switzerland, ran 3:48:35 to the Spaniard's 3:49:33. The U.S.'s Max King was third in 4:01.
In the women's race, Elisa Desco topped Oihana Kortazar and Celine Lafaye. The trio, of Italy, Spain, and France, ran 4:35, 4:45, and 4:53. Ellie Greenwood was fourth in 5:01.
WhiteFace SkyMarathon – Wilmington, New York
The first race of the 2015 U.S. Skyrunner Series Sky division, the 19.3-mile race with 9,500 feet of elevation gain, took place on Whiteface Mountain, a popular ski area, high in the Adirondacks, and upset finishes marked both the men's and women's races.
First, in Saturday's Vertical K, which gained 3,300 feet over 2.5 miles, Joe Gray ran 38 minutes for a first-place finish. Arthur Degraw and Gabriel Rodriguez followed in 39 and 40 minutes. (Posted results do not denote seconds.) Stevie Kremer outclimbed Kasie Enman in the women's class, 42 minutes to 46. Helene Michaux was third in 52 minutes.
And in Sunday's main event, the Skymarathon, Tom Owens, of the U.K., and Tofol Castanyer, of Spain, gave the race some international flair with 3:31 and 3:35 first- and second-place finishes. Tristan Williams matched his Vertical K finish with another third. He ran 3:41, just ahead of fourth-place Joe Gray, who was racing for the sixth time in the last four weeks.
Kasie Enman and Stevie Kremer finished together at the front of the women's race in 4:33, closing with a good-natured chest bump, and Sarah Keyes was a close third in 4:39.
Western States 100 Mile Endurance Run – Auburn, California
Rob Krar and Seth Swanson repeated their first- and second-place finishes from a year ago. Krar's 14:48 was a five-minute improvement on last year's finish, and is again the race's second-fastest all time.
The two overcame an increasingly international challenge, and temperatures that exceeded last year's. Krar's win marks his fourth straight 100-mile victory against just five starts at the distance. He's now just two months away from the Ultra-Trail du Mont-Blanc (UTMB). A rematch with François D'haene, last year's winner and the 14th-place finisher from States, appears unlikely however. D'haene does not appear on this year's start list.
Among the many stories that collect over 100 miles, 20-year-old Jared Hazen's third-place 15:37 is certainly of note. Hazen was 14th a year ago and, despite his relative youth, ran with the sport's best and even shook loose from a late-race challenge to earn his podium position.
Magdalena Boulet, an Olympic marathoner-turned-ultrarunner, ruled the women's race. She battled back from a wrong turn and an extra two miles early in the race for a 19:05 first-place finish. It was her debut for the distance and she was relatively unthreatened in the race's second half.
Boulet's ultra-win streak now stretches to six, dating back to December's The North Face Endurance Challenge 50-Mile Championship. Boulet, who turns 42 in August, appears to be a near-lock for this year's Ultrarunner of the Year designation.
Kaci Lickteig's late-race surge pushed her to second in 19:20, having overtaken defending champion Stephanie Howe late in the race. Howe held on to third in 19:32.
iRunFar covered the race live on Saturday and has deeper results commentary and a string of post-race interviews. See all of iRunFar's coverage on our dedicated Western States page.
The North Face Lavaredo Ultra Trail – Cortina d'Apezzo, Italy
The ninth edition of the race was also the sixth event in this year's Ultra-Trail World Tour. Runners raced a picturesque 119k (74 miles) loop around the Dolomites, packed with 5,850 meters (19,200 feet) of elevation gain.
The international field was led by Norway's Didrik Hermansen in 12:35. Although there is the possibility of different courses, for perspective, that time is seven minutes better than Anton Krupicka's winning time from a year ago. Hermansen was 10th at May's IAU Trail World Championships.
He was followed by France's Erik Clavery in 13:01 and Spain's Yeray Durán in 13:04.
Missing Western States for the first time since 2010, but all smiles, Nick Clark was ninth in 13:40. Following a re-energized training cycle, Clark was eager to test his mind and body at this level, and appears to still have it.
Timothy Olson didn't fare as well and dropped from the race. It was the latest in a string of sub-par races for Olson, dating back to last year's Hardrock 100. He addressed his condition in a Facebook post.
"Something is off in my body and I can't explain it, it's ineffable," Olson wrote. "It is hard to swallow and I've been fighting to regroup my body after many difficult yet rewarding races, but something is off. It's been almost impossible to explain or put my finger on, but after today my body is telling me I need to pause and be patient and allow my body to bounce back."
In light of a recent Outside Magazine article on overtraining syndrome (OTS), many commenters to Olson's post mentioned the potential of OTS. Olson responded that his training had been "chill" and his recovery appropriate, but either way, he is left looking for answers and is likely to shake up his remaining 2015 schedule, and we're left hopeful that he regains his health and competitive form.
The women's race played out as a rematch of the IAU Trail World Championships. France's Nathalie Mauclair and Caroline Chaverot finished first and second then. Here, the two flipped positions with Chaverot on top in 13:40, and Mauclair running 14:25 for runner-up honors. Both runners were clear of Rory Bosio's 14:29 winning time from 2014.
Brazil's Fernanda Maciel was third in 15:18.
iRunFar covered the race live, and we've published a detailed race summary.
San Juan Solstice 50 Mile – Lake City, Colorado
Michael Barlow led six men under the 10-hour mark, with just 11 minutes separating the second through sixth finishers. Barlow though was unmatched with a 9:05 winning time. He cut over an hour from his 2014 finish, when he was 10th.
Luke Jay was second in 9:28 and Dustin Simoens was third in 9:34.
Pre-race favorites Kerrie Bruxvoort and Petra Pirc are absent the women's podium (and deeper results are not yet available). In their stead, it was Hannah Green on top in 10:49. She edged out second-place Sadie Magnifico by just five minutes. Salynda Fleury was a close third in 11:04.
Other Races
Mallory Richard was the overall winner of South Dakota's Black Hills 100 Mile. She ran 22:42, finishing 11 minutes up on men's winner Barry Hein. Full results (when available).
At Vermont's Catamount Ultra 50k, Leigh Schmitt and Robyn Anderson were victorious with 4:12 and 4:27 marks. Full results.
Next Weekend – Mount Marathon Race – Seward, Alaska
Forget about the Nathan's International Hot Dog Eating Contest. When it comes to the Fourth of July, Seward, Alaska's Mount Marathon Race is where the world's sporting eyes should be. Since 1915, the downtown-to-summit-to-downtown race has been the most exciting 5k in mountain running.
Alaskans have long starred at the race, and on the men's side have weathered a strong challenge from Skyrunning star Rickey Gates in each of the last two years. Two-time defending champion and course-record holder Eric Strabel will be back. So will Jim Shine, who finished fifth last year, his debut at the race. Last year's second-, third-, and sixth-place finishers, Matias Saari, Matt Novakovich, and Wylie Mangelsdorf all also return to create an especially deep field. This year the local field will have to fend off both Rickey and international multi-sport phenom Kilian Jornet.
Defending women's champ Holly Brooks will skip this year's race following a long ski season. In her absence, 2013 race winner Christy Marvin, last year's third place Najeeby Quinn, 2011 race winner Kikkan Randall, and Allie Ostrander, a six-time winner of the junior race, will attempt to stave off a strong challenge from international star Emelie Forsberg.
Rumor has it that Salomon is sending a passel of men and women to race. Stay tuned for those details.
For the first time, iRunFar will be covering the Mount Marathon Race live. Stay tuned for our in-depth coverage!