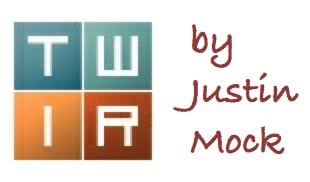 Here in the U.S. we had a holiday in the middle of last week, and that was pretty great. So too was this weekend, what with the U.S. Mountain Running Championships, a Skyrunner World Series race, and a Kilian Jornet Bob Graham Round record. Check it all out below.
Loon Mountain Race – Lincoln, New Hampshire
The 6.6-mile Loon Mountain Race gains 3,200 feet of elevation on a nearly-all-uphill route. The race was the 2018 U.S. Mountain Running Championships and placed the top-four men and women on its team that will compete at the September 16 World Mountain Running Championships in Andorra. And if that wasn't enough, it was the North American Central American Caribbean (NACAC) Championships too.
Women
Allie McLaughlin rarely races–she's more often skydiving–but when she does get on a starting line, it's good. That happened here and McLaughlin won her second national title. Second in 2017 to Addie Bracy, the two reprised that battle with McLaughlin rocketing up Upper Walking Boss for a 57:45 win. Not only was McLaughlin the fastest woman on the super-steep, 48% grade Upper Walking Boss finish section, her split was eighth among the men here too. Yes, McLaughlin's uphill running ability is somewhat contradictory to her freefall skydiving passion.
Competing as part of the race-within-a-race NACAC championships, Citlali Cristian (Mexico) split U.S. best McLaughlin and Bracy for a second-place 59:11. Bracy was third woman, second American, in 1:00:26.
2:28 marathoner Annie Bersagel was fourth in 1:01:19, and then racing for Canada as part of the NACAC race, Shelley Doucet and Emma Cook-Clarke were fifth and sixth.
Kasie Enman grabbed the final U.S. Mountain Running Team spot with a seventh-place run.
The NACAC championships included four-person teams with the top two scoring. That put the U.S. ahead of Canada for team gold.
Men
When Karl Meltzer wins a 100-mile race, it's always a personal challenge to chase down the numbers: how many 100-mile wins was it and how many years in a row has it been? That math is even worse with Joe Gray. He just doesn't lose at short mountain races in the U.S. Let's just say then that he won the 2018 U.S. Mountain Running Championships and is on the U.S. Mountain Running Team for the umpteenth year.
Gray took this one then in 50:28. Like women's winner McLaughlin, he too was out front by a surprisingly large margin, and also had the race's fastest Upper Walking Boss split. Also like McLaughlin, he pocketed the race's $600 cash prize.
Who's a good sports analogy for Andy Wacker? If he wanted to win mountain running championships, he's just unfortunately in at the wrong time. Just as he's been so many times before, Wacker was second to Gray, this time in 51:49.
David Fuentes and Matt Daniels, like both Gray and Wacker also past national team members, were third and fourth in 51:56 and 52:37.
Anticipation around Ben Bruce's race fizzled some. The national-class road and track runner was 11th in 55:54.
Like the women, the U.S. won the NACAC championships too, also ahead of Canada.
Mount Marathon Race – Seward, Alaska
The midweek July 4 Mount Marathon Race has history (91 years), a downtown full of spectators (30,000), and a crazy-steep course from sea level way up (3,022 feet) and back down in just 5k.
Women
Jessica Yeaton, an expert-class Nordic skier native to Australia, won the women's race in 51:30. It was the race's ninth-best time ever. Second to the high point turnaround, Yeaton raced past then-leader Rosie Frankowski on the downhill to stake her victory claim.
Frankowski, following a super-quick climb that ranks third best ever, was extra cautious on the descent and ultimately finished seventh.
Most closely following Yeaton on the stream of passers then was Denali Foldager-Strabel and Christy Marvin. The two race veterans finished second and third in 52:00 and 52:04, respectively.
Najeeby Quinn and Hannah Lafleur were fourth and fifth in 52:42 and 54:02. Lafleur, of Colorado, was the only non-Alaskan runner in the top 28.
Defending champion Allie Ostrander did not start the race. Ostrander did however win the NCAA Track & Field Championships 3,000-meter steeplechase one month earlier.
Men
In 2016 David Norris surprised, well, probably everyone outside of Alaska by breaking Kilian Jornet's one-year-old course record. Norris skipped the 2017 race before returning to the top position in 2018. He didn't match his own course record, but also wasn't that far off. Like women's winner Yeaton, he too of course is a national-class Nordic racer.
Norris's 42:13 winning time ranks third-best ever then, trailing only his course record and Jornet's 2015 run. He lost time versus the course record on the ascent, but still reached the halfway point 30 seconds ahead of Max King. From there, any chance of King making up time on the descent was lost thanks to Norris's combination of expert route selection and completely fearless downhilling. It was only on the flat road portion back to town that King cut 10 seconds from the lead. The two frontrunners registered 42:13 and 42:33 first- and second-place finishes.
Adam Jensen, Matt Shryock, and Benjamin Marvin were third, fourth, and fifth in 45:41, 45:52, and 46:17.
Andorra Ultra Trail – Ordino, Andorra
Some six races make up the Andorra Ultra Trail festival. We'll limit our reporting to the 170k (105-mile) Ronda dels Cims.
Women
Lemonade out of lemons. Not able to get into the Hardrock 100 this year, Darcy Piceu (USA) found a close substitute. She finished the giant loop, basically around the whole country, in 36:14. The route includes 16 major peaks or passes to total 13,500 meters (44,000 feet) of elevation gain.
Mariya Nikolova (Bulgaria) and Sabrina Solana (Andorra) were second and third in what looks to be 39:36 and 40:50, respectively.
Men
Albert Herrero (Spain) ran the back 75 miles in front and won the Ronda del Cims in 31:45. Ginaluca Galeati (Italy) and Morgan Vivien (France) tied for second in 32:28.
Word is that the race administration stopped the event for safety reasons following a fierce storm, and that the early race ending affected runners in the mid- to back of the pack. Can anyone share more details on this?
High Trail Vanoise – Val d'Isère, France
The High Trail Vanoise was the latest from the Skyrunner World Series. As expected, it was technical. Not as expected, it had a lot of snow on course still. The 68k (42-mile) race gained 4,600 meters (15,000 feet) of elevation.
Women
Ragna Debats (Netherlands) must've just had a bad race a few weeks ago. That rare non-win is now a distant memory and she was again victorious. Debats's 10:05 finish dominated the race ahead of Sanna El Kott (Sweden) and Ekaterina Mityaeva (Russia). The two followers posted 10:39 and 10:59 finish times.
Men
Longtime podium finisher Dmitry Mityaev (Russia) earned his first Skyrunning win thanks to a strong 8:40 push. Christophe Perillat (France) and Ludovic Pommeret (France) did the finish-together thing to tie for second, officially in 9:00.
The next Skyrunning World Series race is the July 22 Dolomyths Run 22k in Italy.
Zermatt Marathon – Zermatt, Switzerland
The Zermatt Marathon is all uphill, finishing over 10,000 feet above sea level following a route that connects low-lying valleys and mountainside towns.
Women
Ivana Iozzia, a three-time marathon national champion for Italy, won the women's race in 3:36. Sarah Tunstall (U.K.) and Anna Mae Flynn (USA) were second and third in 3:44 and 3:51.
Men
Robbie Simpson (U.K.) made this one a runaway. A 2:15 marathoner, he won this marathon in 3:00. Patrick Weiser and Vajin Armstrong (New Zealand) followed in 3:16 and 3:18, respectively.
Other Races and Runs
Sinister 7 Ultra
Canada's Sinister 7 Ultra has 100 miles of backcountry mountain goodness. Arden Young and Jean-François Cauchon were race winners in 22:50 and 18:17, the latter a new course record. Full results.
Silver Rush 50 Mile
The Leadville, Colorado Silver Rush 50 Mile continues the summer-long high altitude series of races, and both the women's and men's races were close. Abby Mitchell escaped a three-woman chase pack with an 8:25 win. Kara Henry ran 8:35 to edge Lillie Romeiser for runner-up honors, and the fourth-place runner was less than two minutes back of second too. Men's winner Josh Eberly finished in 7:02, less than two minutes better than second-place Carlos Ruibal. Full results.
Bob Graham Round
When scratching from the Hardrock 100 last month, Kilian Jornet cited a slow recovery from his late 2017 and early 2018 injuries. We'll forgive that fib, and instead note that Jornet is plenty fit. He just broke a 36-year-old speed record on the U.K.'s Bob Graham Round. The 66-mile loop of England's Lake District peaks, 42 precisely, took 12:52. That's 61 minutes faster than the previous best, set in 1982 by Billy Bland.
Next Weekend – Eiger Ultra Trail – Grindelwald, Switzerland
The Eiger Ultra Trail 101k race is part of the Ultra-Trail World Tour, and that means it's going to be a competitive race. We're going to need to call for some reader support to better analyze this long start list though.
Women
Cat Bradley (USA) – 1st 2017 Western States Endurance Run
Caroline Chaverot (France) – 1st 2017 Hardrock 100
Meredith Edwards (USA) – 2nd 2016 TDS
Megan Kimmel (USA) – 1st 2018 Broken Arrow Skyrace 52k
Men
Ryan Ghelfi (USA) – 7th 2018 Lake Sonoma 50 Mile
Matt Flaherty (USA) – 6th 2017 Cayuga Trails 50 Mile
Jason Schlarb (USA) – 1st 2016 Hardrock 100
Seth Swanson (USA) – 2nd 2017 Lavaredo Ultra Trail
Call for Comments
Well, that's about all you need to know! We jest. Got any questions for us? What's on your mind? We're here for you and appreciate your comments.