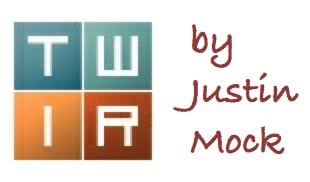 The weekend race count was down, and that makes this week's column a sprint. Still, we highlight the Eiger Ultra Trail, a World Mountain Running Association race, and preview next week's compelling Speedgoat 50k. On with the news, and on with your Monday!
Eiger Ultra Trail – Grindelwald, Switzerland
Last week's Ronda dels Cims race in Andorra was cut short because of weather, and it happened again this weekend at the Eiger Ultra Trail 101k. The sixth-annual run, part of the Ultra-Trail World Tour, held runners at a checkpoint during inclement weather and then, while restarting, shortened the course. The frontrunners did however complete the full course. Let's stay safe out there everyone.
Men
After a near miss at Ultra-Trail Mt. Fuji, and another second-place finish at the Lavaredo Ultra Trail just three weeks ago, Pau Capell (Spain) was due for his day at the top. Capell finished the mega-loop through the stunning Swiss Alps in first in 11:24. He was already the UTWT points leader, and simply extended that lead further.
Jason Schlarb (USA) was second in 11:57, and Peter Van der Zon (Netherlands) was third in 12:05.
Other notable finishers include:
Matt Flaherty (USA) – 5th, 12:30
Sangé Sherpa (Nepal, but living in France) – 6th, 12:37
Harry Jones (UK, but living in Thailand) – 7th, 12:40
Ryan Ghelfi (USA) – 11th, 13:02
Seth Swanson (USA) did not finish.
Women

Women's winner Kathrin Götz (Switzerland) had her Eiger dreams come true in 13:49.
Eva Sperger (Germany) was second in 14:11, and Caroline Benoit (France) was third in 14:20.

Other notable finishers included:
Denise Zimmerman (Switzerland) – 6th, 15:15
Marie McNaughton (New Zealand, but living in Hong Kong) – 7th, 15:23
Meredith Edwards (USA) – 8th, 15:27
The women's race had just 11 finishers.
The next UTWT races are the end of August TDS, CCC, and UTMB contests in Chamonix, France.
Glossglockner Berglauf – Heiligenblut, Austria
The 13k race runs all uphill and was the first race of the World Mountain Running Association's 2018 World Cup.
Men
Defending champion Geoffrey Ndungu (Kenya) escaped Anton Palzer (Germany) in the final kilometer to earn repeat victory, this time in 1:12. Palzer was just 29 seconds behind. Fracesco Puppi (Italy) was third in 1:14.
Women
Seven-time world champion Andrea Mayr (Austria) was completely unmatched in this one, winning by a full seven minutes. Mayr's 1:21 finish was just five seconds over the course record.
Second- and third-place Purity Gitonga (Kenya) and Pavla Schorná (Czech Republic) ran 1:28 and 1:30, respectively.
Under Armour Mountain Running Series – Copper Mountain, Colorado
The three-race Under Armour Mountain Running Series is back for year two.
Men
Stephen Kersh has the ultra bug. The 1:04 half marathoner raced 50k for the second time in two months, winning this one–and $1,500–in a speedy 3:57. Former University of Colorado runner Seth Demoor was second in 4:09, and Jeff Colt was third in 4:17.
Women
Tara Richardson dominated the women's race. She was way out front in 4:37. Sarah Cotton and Brandy Erholtz followed in 5:04 and 5:12, respectively.
Kelly Wolf won the 25k race in 2:21.
Other Races
Knee Knackering North Shore Trail Run
The point-to-point Knee Knackering North Shore Trail Run runs 30 miles through the mountains before a beach-side finish. Mike Sidic and Darbykai Standrick led everyone with 4:55 and 5:22 finishes. Full results.
Scafell Sky Race
The 42k Scafell Sky Race in the U.K.'s Lake District National Park takes in England's highest peak, 978-meter (3,208-foot) Scafell Pike. Jonathan Albon pulled away from Tom Evans in the race's second half for a convincing 4:26-to-4:39 win. Women's winner Henriette Albon, wife of men's winner Jonathan, dipped under the six-hour mark in 5:59. She won by nearly 30 minutes. The event also included the 56k Lakes Sky Ultra on similar terrain. Rob Sinclair and Sophie Grant championed the long course race in 7:40 and 10:27, respectively. Full results.
Dolomyths Run Ultra
A week before the more well-known Dolomyths Skyrace, the Dolomyths Run Ultra 61k happened in Italy. Luca Carrara (Italy) and Christiana Follador (Italy) won in 6:34 and 7:47. Full results.
Beaverhead Endurance Runs 100k
2018 Broken Arrow Skyrace 52k winner Jimmy Elam followed that up with a strong 9:49 new course record at the Beaverhead Endurance Runs 100k in Idaho. Liz Canty also set a new course best, winning the women's race in 12:40. Full results.
McCall Trail Running Classic 40 Mile
Big views, high-altitude peaks, and legendary singletrack, those are the 
McCall Trail Running Classic 
descriptors. The 40-mile race in Idaho dates to 2012, and this year's run was marked by particularly close finishes. 
John Anderson
won the men's race in 
7:54
, barely four minutes up on second-place 
Jose Cervantes
. Third place was only another two minutes back of second. Women's winner 
Milena Arthur
ran 
9:21
, and she was only six minutes ahead of 
Kathleen Egan
.
Full results
.
Next Weekend – Hardrock 100 Mile – Silverton, Colorado
The threat of wildfire canceling this year's race has passed, and the Hardrock 100 will happen on Friday. iRunFar will be there, and Bryon Powell will actually be competing. The full race preview is already up, and more will follow. Look for Xavier Thévenard (France) and Jeff Browning to lead the men, and Sabrina Stanley, Nikki Kimball, and Kaori Niwa (Japan) out front for the women.
Next Weekend – Speedgoat 50k – Snowbird Resort, Utah
Men
Noah Brautigam – 1st 2018 Logan Peak Trail Run 28 Mile
Sage Canaday – 3rd 2017 Speedgoat 50k
Seth Demoor – 2nd 2018 Under Armour Copper Mountain 50k
Tim Freriks – 1st 2018 Black Canyon Ultras 100k
Christian Gering – 1st 2018 Jemez Mountain 50 Miler
Levi Hawks – 2nd 2018 Bryce Canyon 50k
Tayte Pollman – 1st 2017 Broken Arrow Skyrace 52k
David Sinclair – 1st 2017 Flagstaff Sky Race 39k
Tim Tollefson – 2nd 2017 Speedgoat 50k
Sean Van Horn – 2nd 2017 Aspen Power of Four 50k
The men's Speedgoat 50k is among the better fields for a stateside race. If Freriks is still in recovery mode post-Western States 100, expect this to be a battle between Canaday, Pollman, and Tollefson. If Freriks is recovered, then who knows?
Women
Ladia Albertson-Junkans – 4th 2018 Broken Arrow Skyrace 52k
Sarah Bard – 8th 2018 Comrades Marathon
Ruth Croft – 3rd 2018 Zegama Marathon
Rachel Drake – 4th 2018 Sean O'Brien 100k
Taylor Nowlin – 3rd 2018 Sean O'Brien 100k
Sarah Pizzo – 3rd 2017 Moab Red Hot 55k
YiOu Wang – 1st 2017 Lake Sonoma 50 Mile
Parity! It looks like Ruth Croft is a late entrant, making her the women's favorite. Does anyone know if YiOu Wang is racing, as she's been recovering from an ankle injury? Also, while Ellie Greenwood is on the entrants list, she'll be a DNS while recovering from an injury herself; instead she'll be there volunteering.
Call for Comments
This works better when we do it together! Comments, let's have 'em.