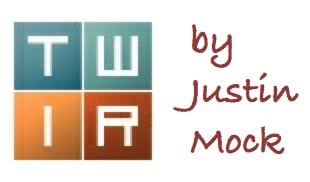 By the time this column is published, the weekend is over. May we help you hold on to the memories with recaps of the best from the Skyrunner World Series, the USATF 30k Trail National Championships, a two-decade-old course-record falling at the Minnesota Voyageur 50 Mile, and more. Read on.
Skyrace Comapedrosa – Arinsal, Andorra
Oh, wow. The Skyrunner World Series Skyrace Comapedrosa was 21 kilometers (13 miles) long with 2,280 meters (7,480 feet) of elevation gain to the high point of Andorra. That's a lot of elevation again over a short distance!
Men
Kilian Jornet, 'nuff said. The GOAT shook loose from a pair of would-be challengers to win in 2:33. It was, ahem, a new course record. Jornet's success across such a range of mountain distances is simply unmatched.
Second- and third-place Pascal Egli (Switzerland) and Petter Engdahl (Sweden) finished in 2:36 and 2:39, respectively.
Women
Lina El Kott (Sweden) outran Laura Orgué (Spain) for the women's win, 3:03 to 3:06.
Twin sister Sanna El Kott (Sweden) won a sprint finish for third, finishing in 3:11 for a two-second lead over defending race champ Sheila Avilés (Spain).
The next Skyrunner World Series race is next weekend's Tromsø Skyrace in Norway.
Montreux Trail Festival – Montreux, Switzerland
Fitting of European weekend-long events, the second-annual Montreux Trail Festival had eight different races, including relays, a night race, and a kid's race. The picturesque town sits on the shore of Lake Geneva at the base of the Swiss Alps.
Men
Sangé Sherpa (Nepal, but living in France) won the 160k (99-mile) race in 26:42. It was his second-straight win here, and came just two weeks after contesting the Eiger Ultra Trail 101k. Oh, and this race had 12,000 meters (39,370 feet) of elevation gain.
In the 61k, Serge Lattion (Switzerland) outran Andris Ronimoiss (Latvia). After a seven-hour delay to the race start, the pair finished in 7:08 and 7:25, respectively. And in the 34k, Thomas Evans (U.K.) used a blistering descent to escape Jason Schlarb (USA). The two finished first and second in 4:07 and 4:13.
Women
After 37:07, Irina Malejonock (France) stood atop the women's 160k podium. Kathrin Götz (Switzerland) mastered the 61k distance in 8:51, and Meredith Edwards (USA) won the 34k in 5:23. Edwards vaulted from fourth to first on the race's final descent and took a nasty face-first fall with 4k to go. She still won, but earned six stitches and a precautionary CT scan for the fall.
Badwater 135 Mile – Furnace Creek, California
The always hot Badwater 135 Mile was even hotter this year. Temperatures reached a record 127 degrees Fahrenheit in Death Valley and DNF rates were the highest in recent memory.
Men
Somewhere between miles 42 and 72, Michele Graglia moved to the lead, and he ran from the front the rest of the way. Graglia's winning 24:51 was nearly 10 hours better than his 2016 debut run here. Jared Fetterolf and Don Reichelt were second and third in 25:33 and 27:08, respectively.
Other notable finishers included:
Oswaldo Lopez – 4th, 28:14
Ronnie Delzer – 12th, 33:57
Grant Maughan – 16th, 34:52
Bob Hearn – 20th, 36:09
Harvey Lewis – 28th, 38:55
Course-record holder Pete Kostelnick dropped after 78 miles with cramping. He will start his 5,300-mile Kenai, Alaska to Key West, Florida self-supported run tomorrow, July 31.
Women
Brenda Guajardo held off Pam Smith to win the women's race. Guajardo built an hour-plus cushion partway through the race, and held a 24-minute advantage at the finish. The two frontrunning ladies finished in 28:23 and 28:47. Micah Morgan was third in 30:09.
Among other finishers, Sally McRae was seventh in 35:13.
Pikes Peak Ultra – Colorado Springs, Colorado
The three-race Pikes Peak Ultra had 50 mile, 50k, and 30k races, and the 30k was again the USATF 30k Trail National Championships for that distance.
Men
Let's start with the 30k. Joe Gray won, and Andy Wacker was second. Haven't we seen that before? The win marked Gray's 15th national-championships title. He finished in 1:49, almost two minutes back of his own course record from 2016. Newly married Wacker was only 27 seconds back, and Anthony Costales was third in 1:53.
Troy Kellenberger won the 50-mile race in 8:37, and Jim Rebenack won the 50k in 5:06.
Women
Ashley Brasovan, this was another runaway win for her. Brasovan won the 30k race in 2:06, almost 10 minutes better than the field. She also clipped almost 11 minutes from Megan Roche's two-year-old course record.
Second-place Kate Jamboretz ran 2:16, also dipping under the former course record. Brittni Hutton was third in 2:18.
Poke around enough and you never know what results you'll find. Kaci Lickteig won the 50-mile race in 10:47 and Magdalena Boulet won the 50k in 5:50.
Other Races
Power of Four 50k
Aspen, Colorado's Power of Four 50k was race #2 of the Skyrunner USA Series. Michael Barlow and Ginna Ellis won the men's and women's classes in 5:16 and 6:22. Lindon Powell and Dani Moreno won the 25k race in 1:58 and 2:24. Full results.
Silverton Alpine 50k
The Hardrock 100 has moved out, and the Silverton Alpine 50k and Marathon moved in. The Aravaipa Running 50k event was led by Christopher Hammes and Madeline Weston-Miles with 4:03 and 6:17 winning times. In the marathon, Scott Traer took the men's win in 3:23 and Jenny Gormley won for the women in 4:46. Full results.
Ouray Endurance Runs
Elsewhere in Colorado's San Juan Mountains, in Ouray, the Ouray Endurance Runs took place with 100-mile and 50-mile distances and obscene amounts of climbing in each. In the 100 miler, Garrett Smith took it for the men in 31:12 and Sunny Stroeer won for the women in 44:46. New course records were set in the 50 miler, with local Chris Price winning in 14:07 and Melissa Beaury resetting her own previous record in 15:35. Full results (when available).
Never Summer 100k
The fourth-annual Never Summer 100k happened in remote northern Colorado, and both men's and women's course records fell. Mark Marzen and Addie Bracy won in 11:47 and 13:10. Look for Bracy at the Leadville Trail 100 Mile next. Full results.
White River 50 Mile
Washington's White River 50 Mile goes way back, to 1993. Damien Humbert and Kim Magnus won in 7:06 and 8:06, respectively. Full results.
Minnesota Voyageur 50 Mile
The Minnesota Voyageur 50 Mile takes White River's history and adds a decade to it. This one has history dating to 1982. This year's race was its largest to date and Scott Jurek's course record from 1998 finally fell. Ben Cogger won in 6:40:34, less than a minute better than the longstanding record. Lila Planavsky topped the women's group in 9:12. Full results.
Burning River 100 Mile
Barely two minutes separated the top-two men at the Burning River 100 Mile in Ohio. It was a real papal battle as Jeremy Pope ran 17:13 to Shaun Pope's 17:15. It appears the two are not related, and that Jeremy's win came as he leaped from third to first in the race's last two hours. Melissa Terwilliger was victorious in the women's race in 21:04. Full results.
Elkhorn Crest 53 Mile
In Oregon, Kedric Osborne and Lindsey Hagen won the second-annual Elkhorn Crest 53 Mile race. Noelle Bittner and blast-from-the-past Kami Semick were second and third in the women's race. Full results.
Buckin' Hell 50k
Part of the Coast Mountain Trail Series in British Columbia, the Buckin' Hell 50k lives up to its name with 2,600 meters (8,600 feet) of climbing and really technical terrain. Race winners were Glenn Jasechko and Samantha Drove in 5:02 and 6:12. Full results.
Siskiyou Out Back
Cancelled. Wildfires forced the cancellation of Oregon's Siskiyou Out Back races earlier this week.
Call for Comments
Got any questions or comments for us? We're always here!
Also, leave a comment to add color to the race results listed or to add results from a race not reviewed.