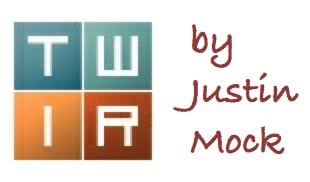 Michael Wardian's trip around the world to run seven marathons in seven days on seven continents as part of the World Marathon Challenge as well as more ski-mountaineering controversy fill this week's column. We also preview next week's Sean O'Brien 100k.
WORLD MARATHON CHALLENGE – THE WORLD
American Michael Wardian has a lot of remarkable achievements, but his win at the exclusive World Marathon Challenge might be his best. The 'race-cation' concluded early Monday morning Australia time after seven marathons on seven continents in seven days. Wardian ran 2:54 in Antarctica, 2:45 in South America, 2:37 in North America, 2:42 in Europe, 2:45 in Africa, 2:49 in Asia, and 2:45 in Australia.
He averaged 2:45 per marathon, what amounts to a 6:20-per-mile pace, for 183 miles in one week and on seven continents. Wardian, of course, set the event record. On the event's opening day he also ran the fastest-ever marathon on Antarctica, and while not his fastest, it is noteworthy that he ran in Australia completely in the middle of the night.
Afterward at the finish in Sydney, Australia, Wardian told a small crowd, "I wanted to be a lot faster, but when you know how much sleep people are getting or not getting and how much goes in to just to be able to line up, it's incredible that anyone does anything."
He then called the race's sixth marathon his hardest day. Racing out front without company all day, "The Dubai sun is unforgiving. It was just a hard place for me to run. You still have to push hard, I'm going for time. The time doesn't say it was 95 degrees [Fahrenheit] and no shade with a headwind. It just says 2:49. That's just part of the game and if you want to put up good times, you got to run hard and I tried to do that every day."
Australia went better where Wardian commented, "My buddy Roger cranked up some AC/DC and Taylor Swift, so I got a chance to hammer a couple of miles with AC/DC. AC/DC in Australia, I mean, I don't know if there's anything better than that."
Czech triathlete Petr Vabrousek, a two-time Long Distance Triathlon World Cup winner, was second in the overall race and ran as fast as 2:55 in North America on day three.
Ryan Hall, who holds a 2:04 marathon best and is still the American record holder in the half marathon, also took part. Despite not training, Hall was fifth entering the race's final day and had run as fast as 3:04 (Africa, day 5). He slowed on the race's final day, however, and ran 5:15 in Australia.
Women's winner, Chile's Silvana Camelio barely did enough in Australia to maintain her week-long lead. Camelio ran 4:14 (Antarctica), 3:45 (South America), 3:58 (North America), 4:08 (Europe), 4:10 (Africa), 4:34 (Asia), and 4:37 (Australia). That 4:37 in Australia left her just six minutes ahead of China's Guoping Xie cumulatively, who cut a big chunk away from her cumulative gap with a strong 3:50 Australia win. Thus, Xie finished a close second in the event.
The race flies its competitors around the world on a chartered jet, but fully offsets its carbon emissions via the CarbonFund.org. No footprint is better than an offset footprint, but it is admirable that the race is voluntarily pursuing this action.
Full results (when available).
CAMBRE D'AZE SKI MOUNTAINEERING RACE – CAMBRE D'AZE, FRANCE
Individual Race
There are a lot of rules in ski mountaineering, perhaps so many that it's getting in the way of the athlete and fan experience. At least this seems to be the opinion of Kilian Jornet (Spain) in a statement he made Saturday on his Facebook page.
A week ago in Andorra, Damiano Lenzi (Italy) finished the Font Blanca Individual race first, but was bumped to second behind Anton Palzer (Germany) due to a penalty for a missing crampon. Two hours away in the French Pyrenees, the second race of the International Ski Mountainteering Federation World Cup took place this weekend and rule enforcement played an even larger part.
In the Individual race this weekend, Damiano Lenzi outsprinted Jornet by two seconds to finish first. For the second week in a row, though, a penalty threw him backward to second. This time it was said to be failure to close a ski binding inside of a designated transition area. Matteo Eydallin (Italy) was the third to finish. In what reads as truly bizarre, all three then were disqualified for missing the flower ceremony.
Original fourth-, fifth-, and sixth-place finishers Robert Antonioli (Italy), Michele Boscacci (Italy), and William Bon Mardion (France) then became the ultimate first-, second-, and third-place finishers.
Palzer did not compete this weekend while battling the flu.
In the women's race, Laetitia Roux (France) was again a class above her competitors. Roux finished the circuit in 1:37, two minutes better than Axelle Mollaret (France), who then led third-place Maude Mathys (Switzerland) by another minute. Emelie Forsberg (Sweden) was fourth and further back, Ida Nilsson (Sweden) was 17th.
Sprint Race
In the next day's Sprint race, the year's first, Iwan Arnold (Switzerland) scored a slim win over Andreas Steindl (Switzerland). Antonioli doubled back from the Individual Race to finish third. Jornet and several others did not take part in this race.
Roux used a late surge to gain her second win of the weekend in the women's race, finishing five seconds ahead of Claudia Galicia (Spain). Deborah Chiarello (Switzerland) was third, and Forsberg was again fourth.
OTHER RACES
Sourdough Snowshoe Race
Sage Canaday and Joe Grant took to the snow with Canaday winning the 11-mile event and Grant the 18-mile event at Colorado's Sourdough Snowshoe Race. The two finished in 1:42 and 3:35. Joanna Oomkes and Anita Ortiz were women's winners, finishing in 2:47 and 3:58. Full results.
Beast of Burden 100 Mile
The winter edition of the Beast of Burden 100 Mile in upstate New York celebrated Phillip Pawlukovich and Mikala Shremshock as race winners in 16:36 and 19:29, respectively. Full results.
Mountain Mist 50k
Four years after his four-year Mountain Mist 50k winning streak ended, David Riddle is back on top of the Alabama favorite. He finished the trip around Mount Sano State Park in 3:54, over 30 minutes better than second. Expected to be Riddle's closest competition, Scott Breeden is not listed in the race results. Women's winner Jackie Merritt ran 4:44, finishing sixth overall and in the race's fourth-fastest finish ever. Full results.
NEXT WEEKEND – SEAN O'BRIEN 100K – MALIBU, CALIFORNIA
Men
Benjamin Bucklin – 4th at 2016 Cascade Crest 100 Mile
Chris Denucci – 9th at 2016 Western States 100 Mile
Joel Frost-Tift – 3rd at 2016 Bandera 100k
Dominic Grossman – 3rd at 2016 Angeles Crest 100 Mile
Jesse Haynes – 5th at 2017 HURT 100 Mile
Brett Hornig – 2nd at 2016 Ultra Race of Champions 100k
Ryan Kaiser – 3rd at 2016 Javelina Jundred
Dominick Layfield – 1st at 2017 Montane Spine Race Challenger
Ruperto Romero – 5th at 2016 Angeles Crest 100 Mile
Bob Shebest – 17th at 2016 Western States 100 Mile
Ryan Smith – 1st at 2015 Sean O'Brien 100k
Erik Sorenson – 8th at 2016 The North Face Endurance Challenge 50 Mile Championships
Joe Uhan – 2nd at 2016 Superior 100 Mile
Christopher Wehan – 2nd at 2016 American River 50 Mile
Coree Woltering – 4th at 2016 American River 50 Mile
It's a big field, particularly when compared to that of the year's first Altra Golden Ticket Race, the Bandera 100k. Frost-Tift may be a scratch after earning entry to Western States there, and Shebest will be seeking redemption after being derailed by a wrong turn at that same race. Recent races are likely to leave Haynes and Layfield off their peak. Either way, the favorite is Smith, whose 2015 course record still stands. Update January 30: Ryan Smith isn't running due to injury.
Women
Emily Harrison – 3rd at 2016 Massanutten 100 Mile
Silke Koester – 3rd at 2016 Bighorn 100 Mile
Jonnah Perkins – 1st at 2016 Sean O'Brien 50 Mile
Janessa Taylor – 2nd at 2016 Bandera 100k
Kerrie Wlad – 3rd at 2016 UROC 100k
The women's group doesn't match the depth of the women's and if Harrison and Taylor get to the finish, they're likely to be the Golden Ticket winners.
CALL FOR COMMENTS
I think what Michael Wardian did at the World Marathon Challenge is his most impressive result ever, certainly at least in recent years. Oh and did you know that Wardian ran another 17-ish miles following his seventh marathon in Australia to tick the 200-miles-in-a-week mark? Do you agree in the impressiveness of his result, or what other Wardian performances rival this one? I'm also curious to know what race Wardian is taking part in next week.
What do you think about the disqualification of the top-three men's finishers in the Individual Race of the ISMF World Cup at Cambre d'Aze?
What other races took place this weekend? Leave a comment to share your local race's results.