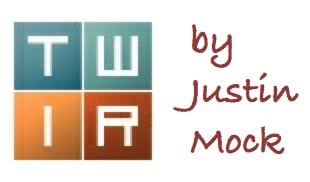 2017! Our first This Week in Running column of the new year includes a diverse group of results including a 100-mile race in Hong Kong, a women-dominated ultra festival in Tennessee, and a few time-based events.
ACROSS THE YEARS – PHOENIX, ARIZONA
Runners circled a 1.05-mile mostly gravel loop at Camelback Ranch, a site that doubles as the spring-training facility for a pair of major-league baseball teams.
In the six-day race, Ed Ettinghausen, Liz Bauer, and John Geesler, among others, are still going at the time of this article's writing. Those lead three have totaled (as of Monday evening at 8 p.m. Mountain Time) 419, 380, and 380 miles each.
Over 72 hours, Iso Yucra and Anne Lang were race winners with 248 and 200 miles run.
For 48 hours, it was Alex Ramsey and Karen Bonnett-Natraj on top with 177 and 140 miles.
And in the single-day, 24-hour race, Kelly Agnew and Chavet Breslin were victorious with 124- and 119-mile totals.
OTHER RACES AND RUNS
The fourth annual Snowdrop 55-hour Ultra Race in Texas is a large charity fundraiser. Connie Gardner and Joe Fejes have taken part in multiple years. The pair both knocked out 200 miles on the 0.75-mile crushed gravel loop. Full results (when available).
Gediminas Grinius (Lithuania) rang in the new year with a 100-mile win at the Ultra-Trail Tai Mo Shan. The race took place on the trails around Hong Kong's highest peak and Grinius finished in 20:04, over two hours better than second. Andrea Huser (Switzerland) won the women's race in 26:01, finishing eighth overall. On the intermediate 115k race distance, Sondre Amdahl (Norway) and Marie McNaughton (New Zealand but living in Hong Kong) were race winners in 16:15 and 16:20, respectively. Full results.
At Coastal Trail Runs's New Year's Eve 24-hour event, Jean Pommier, age 52, ran 46.9 miles in a six hour period. Full results.
On New Year's Eve in Alabama, Josh Whitehead and Lauren Mitchell won the 10-lap Recover from the Holidays 50k in 3:50 and 4:05. Full results.
The Pistol Ultra Run in Tennessee takes place on a 5.5-mile paved bike path along Knoxville's Pistol Creek. Over 100 miles, Megan Alvarado and Michelle Leduc each ran 16:05. Officially a tie based on gun time, the chip-timed results do have Alvarado in front by a second. James Barnard was the first male finisher, third overall, in 16:26. Female runners also took the top-three 50-mile positions with Michele Milner leading all finishers in 7:46. Owen Bradley  and Missy Moore topped the 50k group in 3:32 and 4:08, respectively. Full results.
NEXT WEEKEND – BANDERA 100K – BANDERA, TEXAS
Both a Western States Endurance Run Altra Golden Ticket Race and the USATF 100k Trail National Championships, the Bandera 100k always draws competition. Each of the top-two men and women will earn entry to Western States, and this year's group will also race for a share of the $4,000 prize purse.
In past years we've seen late entrants add to the race dynamic, and I'd expect the same again this year, but the below highlights represent those currently registered.
Men
Jeff Ball – 5th at 2016 Franklin Mountains Trail Run 50k
Mario Mendoza – 3rd at 2016 Lake Sonoma 50 Mile
Chase Nowak – 1st at 2016 Ice Age Trail 50 Mile, 1st at 2016 Door County Fall 50 Mile
Justin Ricks – 4th at 2016 Flagstaff Sky Race 39k
Bob Shebest – 4th at 2016 Woodside Ramble 50k, 17th at 2016 Western States 100 Mile
Stephen Wassather – 1st at 2016 Sean O'Brien 100k, 20th at 2016 Western States 100 Mile
Women
Denise Bourassa – 1st at 2016 Chimera 100 Mile, 2nd at 2016 Black Canyon 100k
Jeanne Cooper – 2nd at 2016 Moab Red Hot 33k, 2nd at 2015 Quad Rock 50 Mile
Camille Herron – 1st at 2016 White River 50 Mile, 4th at 2016 Lake Sonoma 50 Mile
Nicole Kalogeropoulos – 3rd at 2016 Run Rabbit Run 100 Mile
Laura Kline – 3rd at 2016 Cayuga Trails 50 Mile
Camelia Mayfield – 1st at 2016 Lithia Loop Marathon, 1st at 2016 Flagline 50k
Shandra Moore – 2nd at 2016 Brazos Bend 50 Mile, 2nd at 2016 Franklin Mountains 50k
Stephanie Violett – 9th at 2016 The North Face Endurance Challenge 50 Mile Championships
OTHER TRAIL AND ULTRA NEWS
Ultra-Trail Mt. Fuji 2017 Postponement
Japan's Ultra-Trail Mt. Fuji, an Ultra-Trail World Tour event, will be back for its sixth edition, but not until 2018. In shifting from a September race date back to its preferred spring timing, the race will not be held in 2017.  Races in each of the last two Septembers were largely affected by heavy rain that cut the 2016 100-mile race short to just 50k in distance. While the spring timing risks cold nighttime temperatures, it is believed to be a better option than the rainy fall season.
RealEndurance.com 2016 Statistics
Gary Wang at realendurance.com released a treasure trove of data on 2016 ultras.
The year included 10 sub-15 hour 100-mile runs by men, most that went by rather quietly. Women ran under 16 hours for the distance six times.
A few 2016 stats surprises were in Gary's results, notably that the overall number of ultra finishers ticked down a bit, as did the number of North American runners finishing their first ultra ever, while the number of events stayed flat. Digging a little deeper, it seems that, at ultra distances between 50k and 100k, there was a decrease in the number of finishers in those distances this year. And, for 100-mile and 200-mile distances, there was an increase in the number of finishers.
Perhaps my biggest takeaway from the time-based rankings is how, for the most part, time isn't relevant as an across-the-board ranking to the sport at present. Not to discount those performances at all, but as mentioned above in regards to 100 miles, for the most part the fastest finishes aren't ones that are highly regarded and we instead think of other events in celebrating the years top performances.
UltraRunning Magazine's Ultrarunner of the Year Ranking
UltraRunning magazine just concluded its countdown of its top-10 male and female ultrarunners of the year, as voted on by a group of 39 journalists, coaches, race directors, and super fans on top runners residing in North America. Though there was little surprise at the top of the list, perhaps the makeup of the remainder and its mix did contain some intrigue.
Men
1 – Jim Walmsley
2 – Jeff Browning
3 – Zach Miller
4 – Ian Sharman
5 – Zach Bitter
6 – Brian Rusiecki
7 – Tim Tollefson
8 – Andrew Miller
9 – Pete Kostelnick
10 – Alex Nichols
I was among the group of voters and had some holes in my own ballot, but felt that Patrick Reagan and Hayden Hawks belonged in the top 10.
Women
1 – Kaci Lickteig
2 – Magdalena Boulet
3 – Courtney Dauwalter
4 – Caroline Boller
5 – Devon Yanko
6 – Amy Sproston
7 – Katalin Nagy
8 – Pam Smith
9 – Darcy Piceu
10 – Gina Slaby
On the women's side, Hillary Allen, who raced often at ultra distances in Europe, did enough to warrant top-10 recognition in my opinion.
CALL FOR COMMENTS
It's very early in the year and race volume is especially light during these months, but what other races have taken place that can be added in the comments field below?
Do you know of any other top entrants entering last minute into the Bandera 100k?