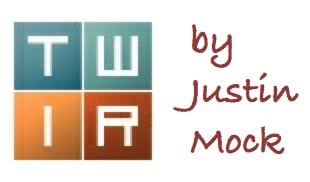 The first of the year's Altra Golden Ticket Races was the weekend highlight, and the first of the year's Ultra-Trail World Tour events is next week's highlight. Both are included in this week's column.
BANDERA 100K – BANDERA, TEXAS
Women
We saw it a number of times in 2016 and it happened again here–a female was the overall race winner. While it is not too uncommon in ultramarathoning, it is still surprising, particularly at a race of this level.
Stephanie Violett (née Howe) ran 9:08 to finish first–regardless of gender. She cut 11 minutes from Cassie Scallon's one-year-old course record, though we understand the course was modified this year due to trail work. The race doubled as the USATF 100k Trail National Championships and as a Western States 100 Altra Golden Ticket Race, and Violett, the Western States 2014 winner, is certain to accept that Golden Ticket entry.
Violett split 4:18 for the first lap and 4:50 for the second. She was just ninth at last month's The North Face Endurance Challenge 50 Mile Championships, and thus looks to have come a long way, in terms of fitness, in just four weeks as she returns from Achilles tendon surgery in 2016.
Also wanting that Western States Golden Ticket, Camille Herron was second female, fourth overall, in 9:29. That ranks third all-time on the Bandera 100k charts, again on a modified course this year. Herron clocked splits of 4:28 and 5:01. Up next for Herron is New Zealand's Tarawera Ultra on February 11.
Nicole Kalogeropoulos, Camelia Mayfield, and Jeanne Cooper were third through fifth in 10:06, 10:08, and 10:41, respectively.
Men
Justin Ricks earned his first-ever national championship with a 9:13 finish on the Hill Country two-lapper, splitting 4:12 and 5:00. Ricks, race director for the Mad Moose events, indicated that he would decline his Golden Ticket in consideration of his race-directing schedule.
Jeff Ball was second in 9:21. The rest of the top five included Joel Frost-Tift, Stephen Wassather, and Christopher Schurk with 9:33, 9:42, and 9:43 finishes. Both Ball and Frost-Tift were expected to accept the entry to Western States.
The men's race was said to have been negatively affected by a wrong turn. A handful of the top men were misdirected. Whether due to that wrong turn or otherwise, notable drops included Mario Mendoza, Chase Nowak, and Bob Shebest.
The next USATF mountain-ultra-trail national championships is the 100-mile trail national championships, to be held February 4 at the Rocky Raccoon 100 Mile, also in Texas.
Paul Terranova and Rachel Blair won the accompanying 50k in 4:20 and 5:24. Full results.
OTHER RACES AND RUNS
Joe Gray is in Switzerland and raced the UBS Cross Düdingen event. On a snow-covered 9,300-meter course, Gray ran 28:54, almost a minute ahead of second. Full results.
The Colorado Ski Mountaineering Cup continued at Wolf Creek Ski Resort, near Pagosa Springs. Paul Hamilton edged sometimes-partner Scott Simmons for the win, each finishing in 2:17 but with Hamilton four seconds in front. Billy Laird was third in 2:18. Among other familiar trail-runner names, Jason Schlarb was ninth in 2:34 and Brendan Trimboli was 14th in 2:43. Najeeby Quinn, all the way from Alaska, won the women's race in 3:02. There appeared to be only three female finishers. Full results.
The Rum Bum Tours Cloudland Canyon 50 Mile event in Georgia was cut to 35 miles, presumably due to course conditions and very cold temperatures. Race winner Bob Adams toured the state-park course in 4:08, 14 minutes in front of second place. Women's winner Alondra Moody ran 4:49 and was also a 14-minute winner. Franklin Baker and Emily Ansick raced out front in the accompanying half marathon in 1:42 and 1:58, respectively. Full results.
Kyle Larson and Tricia Hess led the Frozen Gnome 50k in Crystal Lake, Illinois, running 3:57 and 6:12. Larson's mark was the first sub-four-hour finish in the race's five-year history. Full results.
Aravaipa Running's San Tan Scramble 50k in Arizona saw Jay Jump cover the desert course first in 4:11. Alexis Eldridge championed the women's race in 5:32. Full results.
Matt Hammersmith and Caroline Brady were victorious at the South Carolina Harbison 50k, going 4:29 and 4:52 on trails through the race's namesake state forest. Full results.
The first race in Ohio's Rocks and Roots Trail Series took place in Alum Creek State Park. It looks like Travis Simpson and Harvey Lewis finished in a tie for the win at the 50k in 4:42. Women's best Amanda Debevc ran 5:37. Full results.
NEXT WEEKEND – VIBRAM HONG KONG 100K – HONG KONG, CHINA
The expanded Ultra-Trail World Tour kicks off with the first of its 22 events for 2017. The 100k race in Hong Kong is considered a "pro" class race, thought to be more competitive than a "challenger" event but less so than a "series" event. The jungle course includes visits to remote beaches, a trip up Hong Kong's highest peak, Tai Mo Shan, and lots of time in the forests surrounding the city. The course gains 4,500 meters (15,000 feet) of elevation.
The men's field in particular is very deep and includes runners from all over the world.
Men
Sage Canaday (U.S.) – 7th at 2016 The North Face Endurance Challenge 50 Mile Championships
Julien Chorier (France) – 8th at 2016 UTMB
Javier Dominguez (Spain) – 5th at 2016 UTMB
Didrik Hermansen (Norway) – 15th at 2016 IAU 100k World Championships
Jordi Gamito (Spain) – 6th at 2016 Hong Kong 100k
Yoshikazu Hara (Japan) – 4th at 2016 Tarawera Ultra
Wataru Iino (Japan) – 9th at 2016 Hong Kong 100k
Vlad Ixel (Australia but lives in Hong Kong) – 3rd at 2014 Hong Kong 100k
David Laney (U.S.) – 3rd at 2016 The North Face Endurance Challenge 50 Mile Championships
Yan Longfei (China) – 2nd at 2016 Hong Kong 100k
Kazufumi Oose (Japan) – 7th at 2016 Hong Kong 100k
Sange Sherpa (Nepal) – 16th at 2016 Hong Kong 100k
Seth Swanson (U.S.) – 2nd at 2015 Western States 100 Mile
Tim Tollefson (U.S.) – 3rd at 2016 UTMB
Yun Yanqiao (China) – 3rd at 2016 Ultra-Trail Australia
It's not often that we see a field this competitive this early in the year. Canaday and Laney, for instance, rather than taking an extended rest after December's The North Face Endurance Challenge 50 Mile Championships, are again racing. Swanson raced the 50k at that event last month too, and will need to have improved on his fitness in the time since to be competitive here.
For perspective on the course, last year's winner François D'haene (France), who is not racing this year, ran 9:32. Last year's event did take place in exceptionally cold and windy conditions, but D'haene's time is an event record. One would think that with favorable conditions this year, that record could be improved upon.
Women
Lisa Borzani (Italy) – 2nd at 2016 Hong Kong 100k
Wyan Chow (China) – 1st at 2015 Hong Kong 100k
Dong Li (China) – 1st at 2016 Hong Kong 100k
Marie McNaughton (New Zealand but living in Hong Kong) – 7th at 2016 Hong Kong 100k
Núria Picas (Spain) – 3rd at 2016 Les Templiers
Silvia Trigueros (Spain) – 3rd at 2016 Hong Kong 100k
Corinne Williams (U.S. but living in Japan) – 4th at 2016 Hong Kong 100k
Li won a year ago in 12:05, a time that looks to rank second behind Claire Price's 2013 event best (11:58). McNaughton just won the 115k Ultra-Trail Tai Mo Shan, presumably on some of these same trails, two weeks ago.
NEXT WEEKEND – HURT 100 MILE – HONOLULU, HAWAII
Also on jungle trails, this one is five laps to reach 100 miles on the island of Oahu.
Men
Guillaume Calmettes– 1st at 2016 Angeles Crest 100 Mile
Jesse Haynes – 1st at 2016 Tahoe Rim Trail 100 Mile
David Goggins – 1st at 2016 Strolling Jim 40 Mile
Tomokazu Ihara – 15th at 2015 UTMF 100 Mile
David Johnston – 1st at 2016 Susitna 100 Mile
Alex Nunn– 2nd at 2015 HURT 100 Mile
Jake Rankinen – 5th at 2015 HURT 100 Mile
Patrick Stewart – 1st at 2015 Silverheels 100 Mile
Women
Alyssa Amos – 1st at 2016 Peacock Challenge 55 Mile
Lee Conner – 4th at 2016 HURT 100 Mile
Kathleen Cusick – 1st at 2015 Old Dominion 100 Mile
Nikki Kimball– 2nd at 2016 Bighorn 100 Mile
Junko Suzuki – 3rd at 2016 HURT 100 MIle
CALL FOR COMMENTS
There were a number of other ultras, likely held on snowy trails, this weekend. Can you share results or experiences from any other events?
Are there any other runners who you think will contest for the men's and women's podiums at the Vibram Hong Kong 100k or the HURT 100 Mile next weekend?