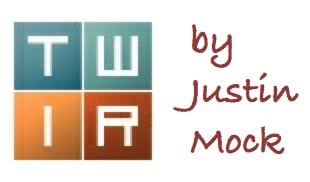 It was another week just the way we like it. There was mud and wild weather, upset wins and new course records, Western States 100 Golden Tickets, and races from Costa Rica to New Zealand. We recap all of it, including the Black Canyon 100k and the FOURmidable 50k. We also look at next week's Ultra-Trail World Tour Transgrancanaria 128k. Happy Monday, folks!
Black Canyon 100k – Mayer, Arizona
Aravaipa Running's Black Canyon 100k was pushed to its high-water route due to rainy weather for days ahead of race day, avoiding potentially dangerous crossings of the Agua Fria River as well as Black Canyon Creek. That race-morning change meant that the traditional point-to-point course wasn't completed and runners instead out-and-backed through the finish line three times on a course that may have been a couple of miles short of the 100k distance. The show still went on though and it was still a Western States 100 Golden Ticket race where two men and women each earned automatic entry.
Men
It was a stacked field, one of the best so far this year, and from that group Matt Daniels went to the front early and simply ran away with it. Daniels is a former Adams State University runner with a sub-4:00-mile and a 13:50 5,000-meter best, and has run on the U.S. Mountain Running Team, but still, his dominance here was surprising. He won in, unofficially, 7:20, and that was way ahead of everyone else.
Second-place Chris Mocko is already in for Western States thanks to a second-place run at the Bandera 100k last month, and he's already run a 2:20 marathon this year, but the dude likes to race and finished in 7:45. That meant the Golden Ticket fell to third-place Eric Senseman, who ran 7:46.
Anthony Kunkel was fourth in 8:07, and 23-year-old Rod Farvard was fifth in 8:25.
Dakota Jones's return to ultras came with an 8:34 finish.
Both Jared Hazen and Max King were counted among the late-race drops.
Kris Brown won the accompanying 60k race in 4:20.
Women
Kaci Lickteig wouldn't miss Western States and she punched her ticket back with a win in 8:40. YiOu Wang was second home in 8:48. The two frontrunners had a big gap to the rest of the women's field.
Third-place Mallory Richard (Canada) finished in 9:35, and Amelia Kaufman and Lindsey Hagen were fourth and fifth in 10:00 and 10:02, respectively.
Tops in the simultaneous 60k was Andrea McArdle in 4:53.
All finish times above are unofficial pending completion of the final results.
The next Golden Ticket race is the March 30 Georgia Death Race 74 miler.
FOURmidable 50k – Cool, California
The FOURmidable 50k is named for its four big climbs, Cardiac Hill, K2, Knickerbocker, and Overlook Hill, and that's enough to make for 6,000 feet of elevation gain. The race was again the USATF 50k Trail National Championships, just like in 2017, and had a $5,000 prize purse.
Men
It was really wet and muddy, and Tim Tollefson sat just back of the leaders for the race's first 20 miles before charging the race's final third. Tollefson earned the national-championship win in 3:43. He was over 11 minutes back of Max King's 2017 course record, and that was at least somewhat reflective of this year's course conditions.
Sam Sahli, a 23-year-old recent Baylor University grad, was second in 3:49, and Evan Williams, ninth at last year's Chuckanut 50k, was a surprise third in 3:50.
The top-seven men all ran under four hours.
4 – David Kilgore – 3:55
5 – Ryan Ghelfi – 3:55
6 – Timothy Reed – 3:56
7 – David Roche – 3:58
Deeper results have Uli Steidl, an ultra star a decade ago, 16th in 4:16.
Tollefson and Sahli both earn national-team spots on the group that will compete at the Trail World Championships on June 8, 2019 in Portugal.
Women
Dani Moreno has been a regular presence on U.S. teams in recent years and her win too guaranteed another appearance at the Trail World Championships. Moreno ran 4:12, less than three minutes off Stephanie Violett's course record from 2018. Rachel Drake was second in 4:16 and now also on the U.S. team, and Chessa Adsit-Morris was third in 4:24.
Mimicking the men's race, the top-seven women all ran under five hours.
4 – Corey Conner – 4:30
5 – Emily Richards – 4:46
6 – Kristina Randrup – 4:56
7 – Trisha Steidl – 4:59
Taylor Nowlin was eighth in 5:04.
Moab Red Hot 33k/55k – Moab, Utah
Men
An overnight cold front and storm added a dusting of snow and ice to the iconic red slickrock, and it was a sprint finish at the Moab Red Hot 55k. Former Georgetown University runner Bobby Peavey edged Sage Canaday by five seconds to win the race in 3:52. Stephen Kersh took third in a more distant 4:02.
Peavey's been at ultrarunning for the last two years, but he got this one right moreso than any other. Look for him next at April's Lake Sonoma 50 Mile.
In the men's 33k, Anthony Costales crossed the line with the win in a far-out-front 2:11. Costales was last year's 55k winner and he set a course record in that process. In this year's 33k, he was trailed by Jackson Brill and Josh Eberly, who both went 2:17 and 20 seconds apart from each other.
Women
Sandi Nypaver brought home the women's win in 4:57, far ahead of any other woman. It was a sprint for second and third places, though, for Imogen Ainsworth and Sarah Bard, who both finished in 5:07 and four seconds apart.
Nypaver is next signed up for March's Nine Trails 35 Mile.
In the women's 33k, Ashley Brasovan set a shiny new course record with a lightning-fast 2:24, and she finished more than 25 minutes ahead of any other woman. Myriah Blair took second in 2:50 and Abby Levene was third in 2:53.
Full results (when available).
Jackpot Ultrarunning Festival – Las Vegas, Nevada
It was the sixth year for the Jackpot Ultrarunning Festival and second-straight year as the USATF 100-Mile Road National Championships. The USATF race was on a fast 1.2-mile loop, and there was a rich $10,000 prize purse.
Men
Mark Hammond can run roads too! Best known for his Western States successes, Hammond went for a quick 13:05 100-mile run. That sits just outside of the top-10 U.S. 100-mile runs all-time.
Second-place Sam Skeels finished in 14:07, and Jean Pommier was third in 14:47. Pommier's time was a new U.S. 50-plus age-group record.
Women
We're chasing the official account here, but do know that Connie Gardner won the women's 100-mile race in 18:15. It was Gardner's 12th national championship and it bettered Sue Ellen Trapp's longstanding age-group record. If anyone would like to share results from on-site, leave a comment. Thanks!
Full results (when available).
Other Races and Runs
Coastal Challenge
Pere Aurell (Spain) and Ida Nilsson (Sweden) won the six-day Coastal Challenge stage race in Costa Rica in combined times of 23:10 and 23:36. It was the race's 15th year and Nilsson set several new individual-stage course records as well as an overall-race course record, netting $3,500 in record bonuses. Full results.
Shotover Moonlight Mountain Marathon
In a country full of spectacular, race organizers say that New Zealand's Shotover Moonlight Mountain Marathon is the country's most spectacular marathon. It happens on the country's South Island, above and around high-adventure Queenstown. Ross Gollan (UK) and Nancy Jiang (New Zealand) won the race in 4:33 and 5:22. Full results.
Beast of Burden
In New York, they do the Beast of Burden races in both summer and winter. Pete Kostelnick won the 100-mile winter race in 16:28, and Kimberly Wrate won for the ladies in 25:33. Full results (when available).
Hagg Lake 50k
Manuel Mederle and Leah Brown won the always muddy Hagg Lake 50k in Oregon with 4:11 and 5:03 finish times. Full results.
Holiday Lake 50k+
In Virginia, Michael Bailey and Jennifer Fleming led the Holiday Lake 50k+ with 4:09 and 4:54 winning times, respectively. Full results.
Susitna 100 Mile
If it's a winter 100-mile foot race in Alaska, you can usually bet on Dave Johnston finishing on top. That was the case at the Susitna 100 Mile, but this time he wasn't alone. Johnston and Sean Ranney crossed the line together in 32:46. As of this article's writing, no one else has finished. Is it actually what it looks like on the live tracker, that there are no women racing? Kamie Miller won the accompanying 50k race–the Little Su 50k–in 5:22. Keith Blanchette was first man in 6:51. Full results.
Next Weekend – Transgrancanaria – Canary Islands, Spain
The 128k (80 miles) Transgrancanaria race is an Ultra-Trail World Tour fixture, and with some 7,500 meters (24,500 feet) of elevation gain, it is absolutely brutal.
Men
Pau Capell (Spain) – 1st 2018 Transgrancanaria
Julien Chorier (France) – 1st 2019 9 Dragons
Cristofer Clemente (Spain) – 3rd 2018 Transgrancanaria
Yeray Duran (Spain) – 2nd 2016 TDS
Fritjof Fagerlund (Sweden) – 15th 2017 Transgrancanaria
Anthony Gay (Spain) – 6th 2017 Transgrancanaria
Damian Hall (UK) – 5th 2018 UTMB
Hayden Hawks (USA) – 1st 2018 Lavaredo Ultra Trail
Johan Lantz (Sweden) – 3rd 2018 Ultra-Trail Cape Town
Dmitry Mityaev (Russia) – 1st 2018 High Trail Vanoise
Timothy Olson (USA) – 10th 2017 Transgrancanaria
Min Qi (China) – 1st 2018 Vibram Hong Kong 100k
Andris Ronimoiss (Latvia) – 11th 2017 Transgrancanaria
Sebas Sanchez (Spain) – 12th 2017 Transgrancanaria
Vaidas Zlabys (Lithuania) – 2nd 2017 Transgrancanaria
Now that's an international line-up! Transgrancanaria has been challenging for the Americans, but Hawks against Qi should be a good bet for a compelling race. You can count on Capell to add flavor to any big mountain race, too, plus he's the returning champion.
Tom Evans (UK) is on the entrants list, but his social media says he's targeting the Lake Sonoma 50 Mile next.
Women
Ester Alves (Portugal) – 2nd 2017 Coastal Challenge
Lisa Borzani (Italy) – 3rd 2017 Lavaredo Ultra Trail
Caroline Chaverot (France) – 1st 2017 Hardrock 100
Azara Garcia (Spain) – 1st 2017 Transgrancanaria
Marianne Hogan (Canada) – 5th 2017 Mont Blanc Marathon
Magdalena Łaczak (Poland) – 1st 2018 Transgrancanaria
Miao Yao (China) – 1st 2018 Vibram Hong Kong 100k
Monique Van Den Boogart (Netherlands) –
Ildiko Wermescher (Hungary) – 10th 2018 Transgrancanaria
Denise Zimmerman (Switzerland) – 3rd 2015 UTMB
Chaverot has been up and down over the last couple years, and her best against past winner Łaczak as well as Yao should again be exciting. Garcia was a late DNS at the Hong Kong 100k last month with a small injury, and a recent add to this entrants list, which means she's potentially in good, recovered form.
Other Trail and Ultra News
Juliette Benedicto
French endurance athletes Juliette Benedicto and Tanguy Vulliet died in a ski-mountaineering fall in France on February 14. She was 33 years old and he was 24. Benedicto was a 2004 and 2005 triathlon world junior champion, and more recently a trail running standout, including a runner-up finish at the 2014 Les Templiers. Vulliet was a standout ski mountaineer who also trail ran and raced.
Call for Comments
That was a busy weekend. What caught your eye that you want to explore further in the comments below?
Do you have on-site reports from any of these races? Leave a comment to share your thoughts.
Care to add results from a race we didn't cover? Leave a comment with those, too.