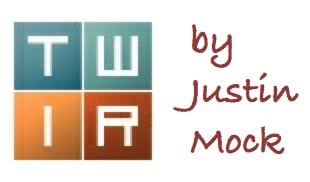 This week, we have the 'run down' from the Tarawera Ultramarathons in New Zealand, previews of next weekend's speedfests at the Black Canyon 100k and FOURmidable 50k, and much more from events on several different continents. May this column help to spark joy in your Monday!
Tarawera Ultramarathons – Rotorua, New Zealand
The Tarawera Ultramarathons had four race distances, including the traditional 102k (63 miles) race, which again was part of the Ultra-Trail World Tour, and a second-year 160k (100 miles).
102k
Women
Courtney Dauwalter (USA) is off to a slow start in 2019. I mean, she'd already raced two ultramarathons at this point in 2018, and a third a week later! I jest, and Dauwalter's 2018 form looks to have carried into 2019. She won the 102k race in 9:28, good for eighth overall. That's 40 minutes better than what Kelly Wolf (USA) ran to win here in 2018. Next on Dauwalter's calendar looks like the March 23 Behind the Rocks 50 Mile race in Moab, Utah.
Second-place Stephanie Auston (Australia) came through in 9:49, and third-place Angelique Plaire (New Caledonia) followed in 10:39.
Men
2:16 marathoner Reece Edwards (Australia) raced behind or with Cody Reed (USA) until late and then built a lead over the last 10k. Edwards finished in 8:22 to Reed's 8:29. Though only matching his finish position from 2018, Reed did better last year's mark by seven minutes. Harry Jones (UK, but living in Thailand) was third in 8:30, closing hard to finish less than a minute back of Reed.
160k
In the 160k race, women's race winner Camille Herron and men's race winner Jeff Browning were close all day, though they were technically not racing each other, but instead in two different races. Herron went out aggressively such that she was immediately ahead of all the women and men, suffered what she described after the race as a big bonk late race, and finished more steadily. Browning made a costly early race navigation error in adding more than four miles and 40 minutes onto his travels along the course, but righted himself and paced rather evenly from start to finish. Herron ultimately finished in 17:20 and more than five hours ahead of the next female finisher. Browning crossed the line in 16:18, more than three hours ahead of the next man. Both were in leagues of their own in setting new course records.
It's probably not meaningful, but let's compare those times anyway to get a better measure of this course. Browning ran 16:18 at Tarawera. Last year he ran 16:30 at the Pinhoti 100 Mile and 16:45 at the Western States 100.
The next Ultra-Trail World Tour race is the February 22 TransGranCanaria 128k on Spain's Canary Islands.
Other Races and Runs
Running Up for Air
Air quality is poor in Salt Lake City, Utah and race director Jared Campbell is bringing attention to it. His Running Up for Air challenge has two race locations–one in Salt Lake City and one in nearby Ogden–and 24-, 12-, and six-hour fixed-timed races at both sites. The Salt Lake City race has 5.8-mile laps with 2,560 feet of elevation gain per lap, and the Ogden race goes six miles and 2,300 feet every lap.
In Salt Lake, Katherine Brown and Joe Grant completed nine and 10 laps over 24 hours, Alexis Crellin and Jimmy Elam went for six and seven laps over 12 hours, and Tiff Schwartz and Cody Lind did three and four laps in six hours, respectively.
And then in Ogden, Sylvia Greer and Ian Farris did 11 and 15 laps over 24 hours, Carrie Niederhauser and Gabe Joyes won the 12-hour contest, and Heather Carter and Mike Ambrose did three and five laps in six hours.
Hong Kong Four Trails Ultra Challenge
Hong Kong, other than the U.S., you've dominated this year's column. Three out of the last four weeks we've had a Hong Kong event included. Not a race this time, this one a challenge: the Hong Kong Four Trails Ultra Challenge goes 298k (185 miles) with something like 14,500 meters (47,500 feet) of elevation gain and a 60-hour cutoff while being solo and self-supported while on the four iconic Hong Kong trails it traverses. (Participants may receive aid between finishing one trail and starting the next.) It happened for the eighth year, but for the first time a woman finished. Nikki Han (UK, but living in Hong Kong) did it in 58:20. Men's best Kristian Joergensen (Denmark, but living in Phillipines) finished in 55:22. Full results.
Lone Star 100 Mile
I'll admit, I had this Texas story pre-written, and then Kris Tyson went and required a re-write! The Lone Star 100 Mile would have been Karl Meltzer's 42nd 100-mile win, by my count, and to make for his 19th-straight year with a 100-mile win. Meltzer and Tyson were together for much of the day, but Tyson broke away to win in 22:53. Meltzer finished second in 23:23. Women's winner Alyson Kirk was a repeat winner, this time in 27:51. The event also paired with the The Franklins 200 Mile, and that sister race was won by Jessica Pekari and John Kelly in 71:21 and 60:53. Full results.
Rocky 50 Mile
A week after big brother, the Rocky 50 Mile race is another Tejas Trails event in Texas's Huntsville State Park. Amy Ewing and Chad Lasater won the 50 miler in 8:23 and 7:22, and Kelly Swanson and Jaime Cortez won the 50k in 4:37 and 4:16. Full results.
Cloudland Canyon 50k
Run Bum's Cloudland Canyon 50k happens in its namesake state park in northwest Georgia. Emily Ansick topped the women's charts in 4:46, and Andrew Catanese won for the men in 3:45. Both were new course records for the third-year run. Full results.
Kilian Jornet
23,486 meters, or 77,000 feet, that's what Kilian Jornet (Spain, living in Norway) climbed while ski mountaineering for 24 hours at Norway's Tusten Skiheiser and it's a new 24-hour vertical world 'best.' Lars Erik Skjervheim (Norway) previously had the world best at 20,939 meters.
Next Weekend – Black Canyon Trail 100k – Mayer, Arizona
It's a Golden Ticket race, and so the first two finishers of the Black Canyon 100k will each earn automatic entries into Western States.
Women
Denise Bourassa – 5th 2019 HURT 100 Mile
Hannah Green – 1st 2017 The Bear 100 Mile
Lindsey Hagen – 1st 2018 Mountain Lakes 100 Mile
Rachel Kelly – 1st 2018 Mountain Masochist 100 Mile
Kaci Lickteig – 2nd 2018 JFK 50 Mile
Mallory Richard – 1st 2018 Superior 100 Mile
YiOu Wang – 1st 2017 Lake Sonoma 50 Mile
Men
Jeff Ball – 1st 2018 Brazos Bend 50 Mile
Nick Coury – 155 miles at 2018 Desert Solstice 24 Hour
Matt Daniels – 4th 2018 U.S. Mountain Running Championships
Ronnie Delzer – 1st 2018 Rocky Raccoon 100 Mile
Christopher Hammes – 12th 2018 UTMB
Jared Hazen – 1st 2018 JFK 50 Mile
Dakota Jones – 1st 2018 Pikes Peak Marathon
Max King – 1st 2018 Way Too Cool 50k
Ben Koss – 8th 2018 Lake Sonoma 50 Mile
Anthony Kunkel – 1st 2018 Mad City 100k
Chris Mocko – 4th 2018 Silver Rush 50 Mile
Eric Senseman – 4th 2018 Lake Sonoma 50 Mile
Chris Vizcaino – 11th 2015 The North Face Endurance Challenge 50 Mile Championships
Well, this looks good. Those Western States entries aren't coming easy here.
Next Weekend – FOURmidable 50k – Cool, California
The FOURmidable 50k is again the USATF 50k Trail National Championships, and a U.S. selection race for the 2019 Trail World Championships to be held in Portugal on June 8. Bom dia! So long as the second-place finisher is within 10% of the winner, each of the top-two finishers will earn a U.S. national team position.
Women
Rachel Drake – 1st 2018 Moab Trail Marathon
Anna Mae Flynn – 6th 2018 TransVulcania
Daniella Moreno – 1st 2018 XTERRA Trail Run World Championship
Taylor Nowlin – 2nd 2018 Speedgoat 50k
Emily Richards – 1st 2018 Headlands 50k
Devon Yanko – 7th 2018 Comrades Marathon
Men
Craig Curley – 1st 2018 Mt. Taylor 50k
Ryan Ghelfi – 7th 2018 Lake Sonoma 50 Mile
David Kilgore – 3rd 2018 Ragged 50k
David Roche – 7th 2018 Way Too Cool 50k
Uli Steidl – 2nd 2018 Crystal Mountain SkyMarathon
Tim Tollefson – 3rd 2018 Speedgoat 50k
Alex Varner – 3rd 2017 Headlands 50k
Tyler Wolfe – 2nd 2018 Headlands 50k
Other Trail and Ultra News
World Mountain Running Association 2019 World Cup
The World Mountain Running Association World Cup doesn't get the attention of other series with longer races, but it is among the most competitive and often attracts East African runners to its typically shorter and steeper courses. And for what we think is only the second time ever, the seven-race, seven-country World Cup includes a U.S. race in 2019.
May 24, Maxi-Race 16.5k (France)
June 23, Broken Arrow Skyrace 26k (USA)
July 14, Grossglocknerlauf 12.7k (Austria)
July 20, Snowdon International Mountain Race 15.5k (UK)
August 11, Sierre-Zinal 31k (Switzerland)
September 14, Drei-Zinnenlauf 17.5k (Italy)
October 12, Smarna Gora 10k (Slovenia)
Buzz Sawyer
Buzz Sawyer, founder of the JFK 50 Mile, died Sunday, February 3 at age 90. Sawyer founded the race in 1963 and led it until 1993. It is now the country's largest ultramarathon. Sawyer was also an accomplished distance runner, ranking seventh in the U.S. in the two-mile distance in 1959, as an Olympic hopeful over 10,000 meters in 1960, and as the JFK fifth-place finisher in 1993. He last contested the race he founded in 2003, at age 75.
Call for Comments
Something on your mind, or some race results you want to add to the tally? We look forward to your comments below.
Were you at one of the races covered in this week's article? If so, leave a comment to share your on-site commentary.
How do you see the Black Canyon 100k and FOURmidable 50k shaking out next weekend? And who else are you watching on their respective entrants lists for a top run?