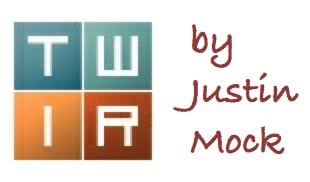 It happens every year around this time. Colorado fills the column up, thanks to races like the Pikes Peak Ascent and Marathon, and multiple races in Leadville. We've got that covered, but spotlight the Sierre-Zinal blockbuster and a bunch of other races too.
Sierre-Zinal – Zinal, Switzerland
Sierre-Zinal is sometimes called the perfect mountain race, and the race's 45th edition had it all. Both defending champions were back, alongside many of the best mountain runners from around the world, and the race was part of both the World Mountain Running Association World Cup and the new Golden Trail Series. The point-to-point race runs just 31k (19 miles), but with 2,200 meters (7,200 feet) of elevation gain.
Men
He didn't get Jonathan Wyatt's longstanding course record, but Kilian Jornet (Spain) did win for an incredible sixth time, and fourth time in the last five years. Not just that, but Jornet's 2:31:39 finish is his fastest finish here too.
Second for the second-straight year, Robbie Simpson (UK) chased to a 2:33:11 finish. Robert Panin (Kenya) was third in 2:33:18.
Posted race results include several splits, and while Jornet and Simpson were near the front throughout, Panin interestingly was not. Panin surrendered over three minutes to Jornet and Wyatt on the opening climb, but then bettered Jornet by over two minutes on the final downhill, and was almost four minutes better than Simpson on that split.
The field, of course, was exceptionally deep and we'll run through many of the top entrants below.
Francesco Puppi (Italy) – 4th, 2:35:53
Juan Carlos Carera (Mexico) – 5th, 2:36:22
Julien Rancon (France) – 6th, 2:36:46
Davide Magnini (Italy) – 7th, 2:37:13
Andrew Douglas (UK) – 8th, 2:38:14
Stephen Wenk (Switzerland) – 9th, 2:38.53
Jacob Adkin (UK) – 10th, 2:39:03
Joe Gray (USA) – 11th, 2:40:02
Timothy Kirui (Kenya) – 12th, 2:40:03
Aritz Egea (Spain) – 13th, 2:40:33
Robert Krupicka (Czech Republic) – 14th, 2:41:50
Marco De Gasperi (Italy) – 15th, 2:42:05
Max King (USA) – 16th, 2:42:25
Alexi Sevennec (France) – 20th, 2:44:16
Pascal Egli (Switzerland) – 21st, 2:44:22
Thibault Baronian (France) – 26th, 2:45:28
Cole Watson (USA) – 38th, 2:49:50
Zachary Ornelas (USA) – 75th, 3:03:14
Matt Flaherty (USA) – 102nd, 3:16:16
It would appear to have been a disappointing day for the American men.
Women
Just like with men's winner Jornet, an even more competitive field didn't deviate the women's result from that of a year ago. Lucy Wambui (Kenya) outclassed the rest of the group and ran 2:57:54. That's almost a minute better than she ran in 2017, but also doesn't come close to matching a decade-old course record run by Anna Pichrtova (Czech Republic).
Second-place Michelle Maier (Germany) followed in 3:01:30, and Simone Troxler (Switzerland) was third in 3:02:46.
Just like with the men, we'll run through the deeper results that caught our eye.
Ruth Croft (New Zealand) – 4th, 3:03:03
Elisa Desco (Italy) – 5th, 3:07:31 [Editor's Note: Desco previously served a two-year ban from the IAAF after she tested positive for EPO at the 2009 World Mountain Running Championships.]
Megan Kimmel (USA) – 6th, 3:09:55
Eli Gordon (Spain) – 7th, 3:10:11
Ida Nilsson (Sweden) – 8th, 3:10:21
Laura Orgué (Spain) – 9th, 3:10:21
Victoria Wilkinson (UK) – 10th, 3:10:32
Victoria Kreuzer (UK) – 11th, 3:11:56
Holly Page (UK) – 12th, 3:13:29
Anne-Lise Rousset (France) – 15th, 3:14:10
Sheila Avilés (Spain) – 16th, 3:14:55

Silvia Rampazzo (Italy) – 17th, 3:15:45
Stevie Kremer (USA) – 19th, 3:20:39
Annie Jean (Canada) – 32nd, 3:31:29
Laia Cañes (Spain) – 36th, 3:34:45
Angela Mudge (UK) – 37th, 3:35:33
Yngvild Kaspersen (Norway) – 38th, 3:36:04
Corrine Malcolm (USA) – 41st, 3:47:25
The next WMRA event is the September 16 World Mountain Running Championships in Andorra, and the next Golden Trail Series race is next weekend's Pikes Peak Marathon in Colorado.
Ragged 50k – Andover, New Hampshire
The second-year Ragged 50k was the 2018 USATF 50k Trail National Championships, and the first man and woman each earned a spot on the U.S. team that will compete at the 2019 IAU Trail World Championships in Portugal. The course ran point-to-point and gained 1,920 meters (6,300 feet).
David Sinclair, fresh off that big win at the Speedgoat 50k, won again here. U.S. Olympic Nordic skier Simi Hamilton was second, and David Kilgore was third.
Kasie Enman led the women's field Lea Frost and Liz Ryan finishing second and third.
Full results (when available).
Other Races
Aspen Backcountry Marathon
A $600 first-place prize, and beautiful trails all around Aspen, Colorado, typically make the Aspen Backcountry Marathon competitive. Josh Eberly earned the men's win in 3:24, 30 seconds better than runner-up David Roche. Women's winner Kelsey Persyn finished in 3:57. Brother and sister James and Lauren Gregory won the half marathon race, both finishing in 2:04. Lauren competed collegiately at the University of Arkansas last year. Full results.
Buena Vista Pack Burro Race
Kirk Courkamp and burro Mary Margaret won Colorado's Buena Vista Pack Burro Race, and in the process completed a three-week run to complete the Triple Crown of Pack Burro Racing. The pair won the 29-mile Fairplay Pack Burro Race World Championship race two weeks ago, and won last week's Leadville Boom Days Race too.
Leadville 100 Mile Mountain Bike
A handful of familiar names dot the results of the Leadville 100 Mile Mountain Bike race. Although not an ultrarunner, Chad Hall is an interesting racer. The younger brother of famed marathoner Ryan Hall placed eighth in 6:52. Rob Krar was 14th in 7:08, and Dave Mackey was 375th in 9:40. Mackey, racing in the summer-long Leadman competition, ran 56:00 in the next day's 10k running race.  Full results.
Fat Dog 120 Mile
Forest fires forced the cancellation of Canada's Fat Dog 120 Mile race.
Other Ultra News
IAU 24-Hour World Championships Cancellation
It happened again, an International Association of Ultrarunners (IAU) event was cancelled. This time the misfortune befell the 2019 IAU 24-Hour World Championships, an event previously scheduled to take place in Austria.
Maude Gorman Disqualifications
Timing discrepancies at Maine's Pineland Farms Trail Challenge 50-mile race and at the East End 50k in Massachusetts led to Maude Gorman's disqualification from both races. She previously had claimed second- and first-place finishes respectively. She also was removed from the U.S. Skyrunning Team that will compete in September in Scotland.
Next Weekend – Pikes Peak Ascent – Manitou Springs, Colorado
The Pikes Peak Ascent and the Pikes Peak Marathon run on back-to-back days. Saturday's ascent runs 13.3 miles and 7,815 feet up to the 14,115-foot summit. Sunday's marathon does the same, but with a slightly shorter return trip for a convenient 26.2-mile finish. The marathon race will be part of this year's Golden Trail Series. Both races will pay out $2,000 to its winner and up to $10,000 in time bonuses are available for a once-in-a-lifetime run.
Men
Galen Burrell – 10th 2017 Pikes Peak Marathon
Ondrej Fejfar (Czech Republic) – 9th 2018 World Mountain Running Long Distance Championships
Simon Gutierrez – 13th 2017 Pikes Peak Ascent
Alex Nichols – 1st 2016 Pikes Peak Marathon
Ben Payne -4th 2017 Pikes Peak Ascent
Chris Vargo – 5th 2016 Transvulcania
Andy Wacker – 2nd 2018 U.S. Mountain Running Championships
Women
Kim Dobson – 1st 2016, 2015, 2013, 2012, 2011 Pikes Peak Ascent
Anna Mae Flynn – 2nd 2017 Pikes Peak Ascent
Anita Ortiz – 2nd 2016 Pikes Peak Marathon
Kathryn Ross – 5th 2017 Pikes Peak Ascent
Next Weekend – Pikes Peak Marathon – Manitou Springs, Colorado
The marathon has typically been the undercard to the more competitive ascent. That's not the case this year as the Golden Trail Series nod has weighted the competitive field more to the marathon.
Men
Stian Angermund (Norway) – 2nd 2018 Zegama Marathon
Ryan Bak (USA) – 5th 2018 Chuckanut 50k
Rémi Bonnet (Switzerland) – 1st 2017 Pikes Peak Marathon
Sage Canaday – 1st 2014 Pikes Peak Ascent
Matt Daniels – 4th 2018 U.S. Mountain Running Championships
Petter Engdahl (Sweden) – 3rd 2018 Skyrace Comapedrosa
Gus Gibbs (USA) – 3rd 2018 Way Too Cook 50k
Dakota Jones – 1st 2018 Kendall Mountain Run
Max King – 16th 2018 Sierre-Zinal
Kiril Nikolov (Bulgaria) – 9th 2017 Limone Skyrace
Paddy O'Leary – 3rd 2018 Chuckanut 50k
Robbie Simpson (UK) – 2nd 2018 Sierre-Zinal
Darren Thomas – 2nd 2017 Pikes Peak Marathon
Women
Ruth Croft (New Zealand) – 4th 2018 Sierre-Zinal
Emelie Forsberg (Sweden) – 1st 2012 Pikes Peak Marathon
Megan Kimmel – 6th 2018 Sierre-Zinal
Stevie Kremer – 19th 2018 Sierre-Zinal
Celine Lafaye (France) – 24th 2018 Sierre-Zinal
Anne-Marie Madden (Canada) – 2nd 2018 Chuckanut 50k
Kristina Mascarenas – 1st 2017 Pikes Peak Marathon
Laura Orgué (Spain) – 9th 2018 Sierre-Zinal
Anita Ortiz – 2nd 2016 Pikes Peak Marathon
Alicia Vargo – 1st 2018 Moab Red Hot 33k
Call for Comments
See something that doesn't look quite right, or some other race results that you want to share, or some more top entrants you want to add to the Pikes Peak Ascent and Marathon? Let's hear all about it, so leave a comment below.