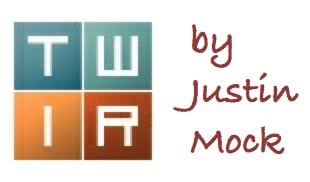 Today's agenda includes the Tromsø Skyrace–a Skyrunner World Series event–and the PizTriVertikal–a World Mountain Running Association event–as well as a look at next weekend's big Sierre-Zinal showdown. Sit tight and read all about it!
Tromsø Skyrace – Tromsø, Norway
It's very, very technical. That's a fair description of the Tromsø Skyrace. The event includes multiple races, but the 57k distance was the marquee race, and was again part of the Skyrunner World Series.
Women
Hillary Gerardi (USA) earned a big win and a new course record in 8:14. Although an American, Gerardi lives in Europe and doesn't typically get the stateside acclaim she's due. This win though adds to a number of mountain successes in recent years.
Gerardi's winning form pushed frequent Skyrunning winner Ragna Debats (Netherlands) to second, for the second year in a row. Debats finished in 8:27, two minutes back of her own 2017 run. Brittany Peterson (USA) was third in 8:40.
There was a large gap to the next group, and Henriette Albon (U.K.) and Sophie Andrey (Switzerland) were fourth and fifth in 9:44 and 9:59, respectively.
Victory in the 32k race and the Vertical K went to Arja Arnesen (Norway) and Therese Sjursen (Norway) in 3:26 and 48:04.
Men
This is the kind of terrain that Jonathan Albon (U.K.) excels on, and he won for the third time in the last four years. This year's 7:04 finish was three minutes back of his 2017 run, but he was well clear of this year's field.
Pere Aurell (Spain) and Andy Symonds (U.K.) were second and third in 7:28 and 7:32, and Dmitry Mityaev (Russia) and Cody Lind (USA) were fourth and fifth in 7:36 and 7:37.
Eirik Haugsnes (Norway) won both the accompanying 32k race and the Vertical K.
The next Skyrunner World Series race is the August 25 Matterhorns Ultraks contest in Switzerland.
Angeles Crest 100 Mile – Wrightwood, California
Women
Just weeks after winning Ronda del Cims in Andorra, Darcy Piceu returned to racing and won the Angeles Crest 100 Mile in 22:17. Don't forget that she won the HURT 100 Mile earlier this year too. It's been a big year already.
Katie Asmuth and Teresa Kaiser were second and third in 22:49 and 23:29, respectively. The ladies placed three runners inside the overall top 10.
Men
2017 fourth-place finisher Rene Dorantes moved up and won the men's race in 19:23. Jake Jackson was second in 19:36, and Benjamin Atkins was third in 20:28.
PizTriVertikal – Malonno, Italy
Italy's PizTriVertikal was the World Mountain Running Association's second World Cup race. It is a true Vertical K, gaining 1,000 meters over just 3.5k.
Women
Uphill ace Andrea Mayr (Austria) set a new course record in 38:11. Valentina Belotti (Italy) was second in 42:49, and Sarah McCormack (Ireland) was third in 43:26.
Men
Francesco Puppi (Italy) won a close one against Hannes Perkmann (Italy) and Timothy Kirui (Kenya). The trio finished in 34:51, 35:15, and 35:45, respectively.
Full results (when available).
The next World Mountain Running Association World Cup contest is next weekend's Sierre-Zinal race in Switzerland.
Other Races and Runs
Glacier 3000 Run
The Glacier 3000 Run in Switzerland gains 7,000 feet of elevation over 26k, and prize money–1,000 Swiss Francs ($1,005) to the winner–was on the line. Michela Segalada, Petra Eggenschwiler, and Nadja Kessler earned women's podium finishes with 2:46, 2:55, and 3:06 marks. Just 32 seconds separated the top-three men. Tefara Mekonen escaped his chasers for a 2:26 win. Robert Surum Panin (Kenya) and a honeymooning Andy Wacker (USA) were second and third, both in 2:27. Full results.
Beast of Burden
The summer edition of the twice-a-year Beast of Burden 100 Mile race in New York had Gina Schneider and Adam Russell as its winners in 19:40 and 19:48. That's right, women's winner Schneider was also the overall winner. Full results (when available).
El Vaquero Loco 50k
Wins at Wyoming's El Vaquero Loco 50k went to Erin Hill and Trevor Fuchs in 6:26 and 5:29. Full results.
Canadian Death Race 125k
Christi Richards and Jayden Dalke won this year's Canadian Death Race 125k in 15:52 and 13:22. Full results.
Tushars Mountain Runs
The team of Aravaipa Running took over management of the Tushar Mountain Runs this year in the little-known Utah mountain range, and offered up four race distances ranging from a half marathon up to 100k. Meghan Hicks and Eric Syrstad won the 100k event in 16:43 and 15:08, respectively. In the 70k, it was Moira Hough and Nick Coury who won in 12:00 and 9:30. Full results.
Jarmans Invitational Marathon
The low-key but competitive Jarmans Invitational Marathon in Virginia celebrated Rachel Bell Kelley and Matt Thompson as its winners in 5:11 and 4:27. Full results.
Long Trail FKT
Vermont's Long Trail runs 273 miles from one end of the state to the other. Alyssa Godesky broke Nikki Kimball's six-year-old women's supported FKT by five hours, finishing the adventure in 5 days, 2 hours, and 37 minutes. More information.
Next Weekend – Sierre-Zinal – Zinal, Switzerland
The 31k Sierre-Zinal is consistently among the world's most competitive trail races. This year's run–the 45th edition–is both a WMRA World Cup race and part of the first-year Golden Trail Series. Here are some of the runners we believe are racing. Can anyone add to the list with more known starters?
Women
Ruth Croft (New Zealand) – 1st 2018 Speedgoat 50k
Amandine Ferrato (France) – 3rd 2017 Sierre-Zinal
Megan Kimmel (USA) – 2nd 2015 Sierre-Zinal
Mimmi Kotka (Sweden) – 1st 2018 Mont Blanc 90k
Michelle Maier (Germany) – 1st 2016 Sierre-Zinal
Ida Nilsson (Sweden) – 1st 2018 Zegama-Aizkorri Marathon
Laura Orgué (Spain) – 2nd 2018 Skyrace Comapedrosa
Silvia Rampaszzo (Italy) – 3rd 2018 World Mountain Running Long Distance Championships
Anna Strakova-Pichrtova (Czech Republic) – 1st 2006, 2007, 2008, 2009 Sierre-Zinal
Lucy Wambui (Kenya) – 1st 2017 Sierre-Zinal
This is a fascinating collection of ladies who've succeeded in trail and ultrarunning in very different ways, so much so that it's difficult to pick a true favorite.
Men
Thibaut Baronian (France) – 6th 2017 Sierre-Zinal
Joe Gray (USA) – 2nd 2014 Sierre-Zinal
Kilian Jornet (Spain) – 1st 2017 Sierre-Zinal
Max King (USA) – 3rd 2017 Sierre-Zinal
Marc Lauenstein (Switzerland) – 1st 2013 Sierre-Zinal
Geoffrey Ndungu (Kenya) – 1st 2018 Glossglockner Berglauf
Francesco Puppi (Italy) – 3rd 2016 Sierre-Zinal
Eric Riungu (Kenya) – 1st 2016 Glacier 3000 Run
Rob Simpson (UK) – 2nd 2017 Sierre-Zinal
Robert Surum (Kenya) – 2nd 2018 Glacier 3000 Run
Stephen Wenk (Switzerland) – 5th 2017 Sierre-Zinal
Ruy Ueda (Japan) – 9th 2018 Zegama-Aizkorri Marathon
Was the last time that Kilian Jornet and Joe Gray raced each other at the 2014 Sierre-Zinal where they went one-two, respectively?
Call for Comments
Got any questions for us, or any race results to add? Let's hear about it below.