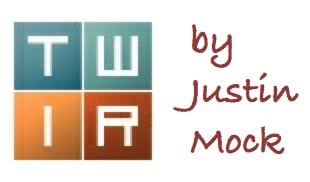 It was a Colorado-heavy weekend of racing, and Matt Carpenter course records loomed over much of it. In the Rocky Mountain state, we'll cover the Pikes Peak Ascent and Marathon, the Leadville Trail 100 Mile Run, and the TransRockies Run. Elsewhere, we'll look at the Squamish 50 Mile and a bunch more in this week's column.
Pikes Peak Ascent – Manitou Springs, Colorado
The Pikes Peak Ascent typically climbs 7,815 feet over 13.3 miles to the top of the 14,115-foot peak. Not this year. The threat of late morning severe weather due to a front moving through the state of Colorado forced a big course change, and the race finish was pushed down mountain to 10,200-foot Barr Camp. For perspective, treeline is another 2.6 miles, and 1,750 feet, up the trail. It's the first time in the race's long history that this has happened.
Women
Long or short course, it likely didn't matter in the women's race. Course-record holder Kim Dobson won for the sixth time, dominating this year's 7.6-mile run in 1:15. She was almost six minutes ahead of her closest competition.
Tess Amer and Lauren Ayers were second and third in 1:21 and 1:25, respectively.
Men
Colorado Springs-based Eritrean Azerya Weldermariam won the men's race in 1:06, despite not realizing that the race had been shortened. Weldermariam was second in the race in 2014, and ran 2:31 for sixth last year while coming through Barr Camp, this year's finish, 16 seconds faster.
Ondrej Fejfar (Czech Republic) and Alex Pilcher (U.K.) were second and third in 1:08 and 1:09, respectively.
Other notable results include:
Galen Burrell – 4th, 1:09
Andy Wacker – 5th, 1:10
Simon Gutierrez – 13th, 1:14
Alex Nichols – 21st, 1:16
Pikes Peak Marathon – Manitou Springs, Colorado
A day later, the threat of inclement weather had passed and the Pikes Peak Marathon was able to run its full course. The race went the standard 26.2 miles, up and down the mountain, turning around at the summit. The race was part of the Golden Trail Series.
Women
When we think about Pikes Peak, we slant to Matt Carpenter and tend to forget that the women's races also have some lofty, and longstanding, course records. Lynn Bjorklund's 4:15:18 marathon course record had stood since 1981. Megan Kimmel put together a magical day though and clipped 14 seconds from that mark. Kimmel finished in 4:15:04, thanks to a first-to-the-top 2:42 followed by a 1:33 downhill.
Laura Orguè (Spain) was second in 4:30 and defending champion Kristina Mascarenas was third in 4:37. Just like last year, Mascarenas again had the fastest downhill, splitting 1:28, and like Jones, it too was the fastest downhill ever.
Other notable results included:
Celine Lafaye (France) – 5th, 4:51
Anne-Marie Madden (Canada) – 6th, 4:52
Anita Ortiz – 8th, 5:19
It should be noted that Ortiz doubled up, running the Ascent the day before finishing eighth in the Marathon.
Men
Dakota Jones reached the summit second, in 2:18, and then got to work. He sprinted the 13 miles downhill in 1:13, almost three minutes better than anyone else, and won the race in 3:32. And this was after Jones spent the previous week biking 250 miles from Durango, Colorado to the race start. Jones's 3:32 finish is the race's fastest since Ricardo Mejia's 3:30 in 1997, and Jones's 1:13 downhill split bettered Matt Carpenter's 1:15 downhill course record from 1993.
Carpenter's overall course record still stands at 3:16, a mark that remains completely out of reach. That time came in 1993 thanks to a 2:01 ascent and a 1:15 descent.
Oriol Cardona (Spain) was second in 3:37, and local runner Darren Thomas was third, also in 3:37 but 15 seconds back. Thomas had the weekend's fastest ascent, reaching the summit in 2:17.
Other notable results:
Stian Angermund-Vik (Norway) – 4th, 3:37
David Sinclair – 5th, 3:38
Sage Canaday – 6th, 3:46
Karl Egloff (Ecuador) – 7th, 3:48
Brian Condon – 8th, 3:55
Paddy O'Leary – 13th, 4:13:18
Max King – 15th, 4:37
The second through fifth men were just 50 seconds apart, part of a record five sub-3:40 finishes.  It does however look to have been a rough welcome to altitude for Max King.
The next Golden Trail Series race is the September 15 Ring of Steall Skyrace in the U.K.
Leadville Trail 100 Mile – Leadville, Colorado
Affectionately known as "the race across the sky," the 10,000-foot high Leadville Trail Run 100 Mile had some 713 entrants.
Women
Katie Arnold and Addie Bracy were side by side at mile 60, but Arnold blew things open in the race's final 40 miles. Arnold finished in 19:53.
Bracy, racing 100 miles for the first time, felt typical debut 100-mile problems late in the race, but finished a strong second in 21:17. Gina Slaby's in the Navy, a far cry from high-altitude Leadville. Still, she was third in 23:13.
Men
A week after biking 7:08 to finish 14th in the Leadville 100 Mile mountain-bike race, Rob Krar was back and crushed the field in 15:51. It was the race's second-fastest finish ever, only nine minutes back of Matt Carpenter's 2005 record. It was Krar's first 100-mile race since 2015, and was his second in Leadville. He won the race's 2014 edition in 16:09.
In case you missed it, Krar had quietly piled up 50k wins earlier this year at the Bryce Canyon Ultras, the Stumptown Trail Runs, Quiksilver, and Cedro Peak.
Ryan Kaiser and Seth Kelly were second and third in 17:37 and 18:15, respectively.
Three-time defending champion Ian Sharman did not start the race due to injury.
Dave Mackey finished his incredible Leadman campaign with a 24:54 finish.
TransRockies Run – Buena Vista, Colorado
The TransRockies Run stage race happens over six days and 120 miles on a point-to-point run through the Colorado Rockies. The race has multiple divisions, and we'll cover the big ones.
Women
Twin sisters Lina and Sanna El Kott (Sweden)won the two-person, six-day race in 17:48. Hillary Allen and Lucy Bartholomew (Australia) were second in 18:26. Tessa Chesser won the solo, six-day race in 21:04. And in the solo, three-day race, Amanda Basham won in a collective 8:59.
Men
Men's six-day team winners were Shawn Lywood and Mike Tucker in 19:25. Cody Reed took the men's solo, six-day win in 16:37, and Owen Bradley won the solo, three-day race in 8:40.
Squamish 50 Mile and 50k – Squamish, British Columbia
Women
It's 2018, and Courtney Dauwalter can't miss. She won the Squamish 50 Mile women's race in 8:22. Let's tally her 2018 results. First at the Western States 100, first at Ultra-Trail Mt. Fuji, first at the Behind the Rocks 50 Mile, second at the Black Canyon 100k, first at the Sean O'Brien 100k, and first at the Coldwater Rumble 52 Miler. Dang!
Darbykai Standrick was second in 8:45, and Kat Drew was third in 9:03.
The day earlier's 50k was won by Catrin Jones in 5:53.
Adrienne Dunbar won the two-day, two-race weekend double in 17:29.
Men
Karl Augsten led three men under the 8-hour mark, winning the 50-mile race in 7:40. Mike Sidic and Mike McMillan followed in 7:49 and 7:55.
Etienne Robert won a close one in the 50k, running 5:18 to edge Xavier Bouchard's 5:20.
Colin Miller had the fastest 50k + 50 mile double in 14:16.
Ultravasan 90k – Sälen, Sweden
Six years in and the Ultravasan 90k had a huge field, 1,042 starters.
Women
Weather was favorable and Alexandra Morozova (Russia) ripped a new course record, 6:43. It was seven minutes better than Ida Nilsson (Sweden) ran a year ago. Nilsson, battling a stomach bug for much of the week, was second in 7:06. Sarah Bard (USA) ran 7:27 for third.
Men
Fritjof Fagerlund (Finland) bested Pat Reagan (USA) and Didrik Hermansen (Norway) to win the men's race, finishing in 6:01. It was the race's second-fastest time to date. Reagan and Hermansen followed in 6:10 and 6:15.
Other Races and Runs
Kodiak 100 Mile
Daniela Seyler and Elan Lieber won the sixth annual Kodiak 100 Mile in California thanks to 24:11 and 22:02 runs. Full results.
Waldo 100k
In Oregon, Rachel Drake and Duncan Hoge won the Waldo 100k with 11:42 and 10:15 finish times. The women's race was particularly close at the end with second-place Amy Streeter coming in a little over 3 minutes back of Drake. Full results.
Great Cranberry Island 100 Mile
Clear to Maine for the free Great Cranberry Island 100 Mile. Winners Rebeccah Geib and Michael Wardian finished the back-and-forth run in 28:02 and 15:29, respectively.
Twisted Branch Trail Run
The fourth running of the 100k Twisted Branch Trail Run went point-to-point through upstate New York's Finger Lakes region. Heavy rains battered the sold-out field early. Emeline Lagache and Jim Sweeney were victorious in 14:03 and 10:12. It was Sweeney's second straight win, and a new course record. Full results.
Appalachian Trail Supported FKT
Going north on the Appalachian Trail, Karel Sabbé (Belgium) is in New Hampshire and is tracking two to three days ahead of Joe McConaughy's 45 day, 12 hour unsupported Appalachian Trail FKT. If continuing to be successful, Sabbé would stand to break the supported FKT, while McConaughy would continue to hold the unsupported FKT. Sabbé would also of course break Scott Jurek's northbound supported FKT, and Karl Meltzer's overall supported FKT, which he set going southbound. Confusing? We hope not. Additional commentary.
Call for Comments
Bigger fields and more races, is that the combination leading to more and more races changing course because of weather? Is there a solution to be had here?
What else happened this weekend? Tell us about other races in the comments field below.