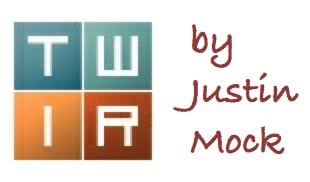 One Western States Altra Golden Ticket race at the Gorge Waterfalls 100k, two Ultra-Trail World Tour races with the 100 Miles of Istria in Croatia and the Patagonia Run in Argentina, and the USATF 100k Road National Championships at the Mad City 100k–it was a big weekend, and it's all covered in this week's column.
Gorge Waterfalls 100k – Cascade Locks, Oregon
Women
Kaytlyn Gerbin and Paige Pattillo, a pair of new names to this column, each earned the prized Golden Ticket entry to the Western States 100 at the Gorge Waterfalls 100k. Gerbin ran 10:55, a time that ranks fifth on the race's all-time chart, and Pattillo finished in 11:15. Gerbin's 100-mile resume already includes a win at last year's Pine to Palm 100 Mile. It appears that States would be Pattillo's debut at the 100-mile distance.
Kim Magnus was the third-place finisher in 11:35. Anja Goetzinger took fourth in 11:58.
Men
Jim Walmsley can't miss. Other than just that one race in the last year and a half, he's been a sure thing. That streak went one further after this weekend's race. Walmsley turned the Gorge Waterfalls 100k into a blowout early and finished an hour ahead of his closest chaser. His 8:20 winning time was also some 47 minutes better than the previous event record.
While the win was anticlimactic, the race for second certainly wasn't. The gap from second to fourth was just 13 minutes. Ben Koss won out over this group, taking second in 9:22. While a relatively unfamiliar name to this column, Koss was seventh at last year's Lake Sonoma 50 Mile.
Tyler Green was third in 9:29, and Ben Stern was fourth in 9:35.
The final 2017 Golden Ticket race is next weekend's Lake Sonoma 50 Mile.
Mad City 100k – Madison, Wisconsin
Women
Heavy favorite Caroline Boller delivered with a 7:52 (7:34 per mile) winning time at the Mad City 100k. The race was the USATF 100k Road National Championships, and presumably a qualifier for next year's IAU 100k World Championships. For perspective on Boller's run, Camille Herron's course record is 7:26 from 2015.
Julie Hamulecki kicked ahead of Katalin Nagy for second, both finishing in 8:03 though with Hamulecki 12 seconds in front. Hamulecki was 14th at last year's IAU 100k World Championships as part of the Canadian team.
In the accompanying 50k, Camille Shiflett won in 3:36. Should the IAU hold a 2017 50k world-championship event, Shiflett is guaranteed a spot on the U.S. team.
Men
Fifth overall at the 2015 IAU 50k World Championships, Jesse Davis stepped up in distance to win his first national championship. The 2:18 marathoner (2015) raced to a 7:06 finish (6:51 per mile). Isaiah Janzen was second in 7:10 and Mike Bialick was third in 7:12.
Again for perspective on the times, Geoff Burns holds the course best with a 6:30 run last year.
Sam Robinson won the 50k race in 3:11.
Patagonia Run – San Martin de los Andes, Argentina
The 145k Patagonia Run was the year's fourth Ultra-Trail World Tour event. The course was a bunch of loops around Argentina's Lácar Lake, near the Chilean border.
Women
Adriana Vargas (Argentina) topped the women's field with a 21:01 finish. Teresa Nimes (Spain) was second in 21:36, and Laura Gordiola (Argentina) was third in 22:59. We understand that Nicole Kalogeropoulos (U.S.) was a DNF due to injury.
Men
Sergio Trecaman (Argentina) won the men's race, for the fifth time, in 18:10. He was just 12 minutes in front of Jose Manuel Gasca (Argentina). Gustavo Ismail (Argentina) was third in 18:52.
100 Miles of Istria – Umag, Croatia
The Ultra-Trail World Tour doubled up this weekend, part of a five-race April. Make 100 Miles of Istria the year's fifth event. Istria is a peninsula in northern Croatia and home to the Ćićarija mountain range.
Women
Pre-race favorite Francesca Canepa (Italy) did as expected and ran away with this one, finishing first in 23:34. Alenka Pavc (Slovenia) and Ulrike Striednig (Austria) filled the international podium with 24:52 and 25:07 runs. Denise Bourassa (U.S.) was sixth in 28:07.
Men
It looks like it was a long day of solo running for Dylan Bowman (U.S.). Four hours into the race he already had a 20-plus-minute lead. Though he would eventually give back some time late in the race, Bowman eased across Croatia's high country for a 17:51 finish, an hour better than anyone else. This is believed to be Bowman's first 100-mile win.
Oliviero Bosatelli (Italy) was second in 18:54, and Paul Giblin (U.K.) was third in 19:21. Ryan Ghelfi (U.S.) was seventh in 21:26.
Other Races
Pear Blossom Run
Make it six for Marci Klimek. She won the 10-mile Pear Blossom Run in Oregon again in 57:15. In the men's race, Max King and Cole Watson reprised a battle first contested at February's FOURmidable 50k. There, King won out over Watson. Here, at a third of the distance though, Watson was out of reach. He ran 49:05 to finish first and take King's former course record. King was second in 50:31. Full results.
Oriflamme 50k
Women's winner Jade Belzberg went in and around the race's namesake canyon in 4:54. That mark was good for second all-time at the eighth-annual Oriflamme 50k in southern California. Igor Campos won the men's race in 4:18. Like Belzberg, it was also his second win here. Full results.
Hawkeye 50k
Iowa's fastest women and men took to Lake Macbride State Park for the Hawkeye 50k. Torey Lasater was victorious over the women's field in 4:27, and men's winner Scott Gall ran 3:21. Full results.
Brazos Bend 50 Mile
This is kind of confusing. Caroline Boller's American best-setting December, 2016 50-mile run was also at the Brazos Bend 50 Mile, though that race was part of the Brazos Bend 100 Mile weekend. In April, this weekend, was the standalone Brazos Bend 50 Mile in Texas, and here Alli Vasquez and Nate Crum were race winners in 8:41 and 6:47, respectively. Full results.
Zumbro 100 Mile
Six loops around southern Minnesota's Bluff Country, the Zumbro 100 Mile packs in a surprising 18,500 feet of elevation gain. Race winners were Tina Johnson and Doug Kleemeier in 22:34 and 19:42, respectively. Full results.
Austin Rattler Run 66k
A day after mountain biking the same race and finishing 12th, Michelle Yates unclipped for the foot race in Texas's Rocky Hill Ranch. Though the posted results currently indicate otherwise, social media has Yates, a late entrant, winning the run event. Men's winner Stephen Wassather ran 5:01. Both winners also earn an automatic qualifier to the Leadville Trail 100 Mile, but it's believed that while Wassather will run Leadville, Yates is targeting Run Rabbit Run 100 Mile. Yates may also be planning to race the Leadville 100 Mile mountain-bike event. Full results.
Zion 100k
In earshot of the race's namesake national park, Utah's Zion 100k crowned Teresa Kaiser and Don Gutierrez as race winners. Finish times and 100-mile results were not yet available, though Amanda Basham did win the 50k race. Full results (when available).
Bull Run Run 50 Mile
Virginia's Civil War-themed Bull Run Run 50 Mile celebrated its 25th year. Both racing for the North, Meg Landymore and Bradley Revenis fought back the rebels with 7:47 and 6:33 winning times. Full results.
Whiskey Basin Trail Runs 
Aravaipa Running's second-annual Whiskey Basin Trail Runs event had all point-to-point routes not far from Whiskey Row, a stretch of historic saloons in Prescott, Arizona. Race champs for the 88k were Adela Salt and Catlow Shipek in 10:19 and 8:23, respectively. Full results.
Yamacraw 50k
Traci Falbo went 5:42 to win the women's Yamacraw 50k in the Kentucky backcountry. Tim Hill took the men's race for the second year in a row, this time in 4:41. Full results.
This Week – Marathon des Sables – Sahara Desert, Morocco
It's happening now, the Marathon des Sables stage race is already underway. Seven days, six stages (five competitive stages and one non-competitive charity stage), and 156 miles (250k), beginning Sunday and ending Saturday, this year's race is again part of the Ultra-Trail World Tour, as its sixth 2017 event.
Women
Ester Alves (Portugal) – 3rd 2017 Coastal Challenge
Elisabet Barnes (Sweden/U.K.) – Winner 2015 Marathon des Sables
Amy Costa (U.S.) – 5th 2016 Badwater Ultramarathon
Touda Didi (Morocco) –  Winner 2008 and 2009 Marathon des Sables
Laia Diez (Spain) – 7th 2016 Ultra Pirineu
Emilie Lecomte (France) – Winner 2016 Grand to Grand Ultra
Fernanda Maciel (Brazil) – 3rd 2016 Marathon des Sables
Nathalie Mauclair (France) – 2nd 2016 Marathon des Sables
Aziza Raji (Morocco) – 5th 2016 Marathon des Sables
Melanie Rousset (France) – 3rd 2017 Transgrancanaria
The women's race looks dynamic and competitive with women from around the world.
Stage 1 (Sunday) Update: One day and 30k in and past champ Elisabet Barnes holds a 6.5-minute lead over Nathalie Mauclair. Aziza Raji took third in Stage 1, but was 16-ish minutes off the lead. Fernanda Maciel took fourth and Emilie Lecomte fifth.
Stage 2 (Monday) Update: Stage 2 is now complete with Elisabet Barnes running another strong stage, taking the women's win by 11.5 minutes and securing a big lead in the women's overall ranking. She also finished 11th in the stage overall today. Fernanda Maciel took second and Nathalie Mauclair third.
Stage 3 (Tuesday) Update: Elisabet Barnes took the stage win again by a little over two minutes over second-place Nathalie Mauclair. Fernanda Maciel was third today. Tomorrow, the runners face MdS's long Stage 4, which is 86-plus kilometers this year. Elisabet Barnes has a 24-minute lead over the women's field entering into the long stage, where often the outcome of the race is decided. Nathalie Mauclair (+24 minutes from the lead) is in second in the women's general rankings, and Fernanda Maciel (+49 minutes from the lead) third.
Stage 4 (Wednesday and Thursday) Update: Nathalie Mauclair took the women's win on the 86-plus-kilometer Stage 4 in 9:39. Overall race leader Elisabet Barnes was second two minutes later. Fernanda Maciel took third in Stage 4, finishing in 10:00. In the overall rankings, Elisabet Barnes remains in the lead, with Nathalie Mauclair trailing 23 minutes back. Fernanda Maciel has a strong hold over third place in the general rankings, 1 hour and 9 minutes off the lead, but with no other women close to her. If Elisabet Barnes holds onto her strong lead through the final stage on Friday, she'll earn her second MdS win.
Stage 5 (Friday) Update: The 2017 Marathon des Sables crowned its women's champion at the end of today's stage, Elisabet Barnes, who is now a two-time champion. In the overall women's race, Nathalie Mauclair finished second and 20.5 minutes back, and Fernanda Maciel third and 88 minutes back. In today's fifth and final competitive stage, Nathalie Mauclair took the stage win, with Elisabet second and a little over two minutes back. Fernanda Maciel was a more distant third in Stage 5. Tomorrow, MdS concludes with a non-competitive, charity stage.
Men
Samir Akhdar (Morocco) – 6th 2016 Marathon des Sables
Salameh Al Aqra (Jordan/UAE) – 10-time Marathon des Sables finisher, 2012 MdS champ
Abdelziz Baghazza (Morocco) – Winner 2016 TransAtlas Marathon
Aziz El Akad (Morocco) – 7-time Marathon des Sables finisher, 3rd at 2016 MdS
Mohamed El Morabity (Morocco) – Not much is known about him except that his is the brother of Rachid El Morabity
Rachid El Morabity (Morocco) – Four-time Marathon des Sables champion and defending champ
Thomas Evans (U.K.) – Can any readers tell us about Thomas? He took fourth in Sunday's first stage. It seems he's in the British military but hasn't raced many ultramarathons.
Damian Hall (U.K.) – 2nd 2016 Highland Fling 53 Mile
Remegio Huaman (Peru) – 7th 2016 Transvulcania
Abdelkader El Mouaziz (Morocco) – 2nd 2015 and 2016 Marathon des Sables
Miguel Capo Soler (Spain) – 3rd 2013 Marathon des Sables
Andy Symonds (U.K.) – 9th 2016 IAU Trail World Championships
It's basically a race of the Moroccans this year. The host country has some 10 or so men on the entrants list with strong resumes.
Stage 1 (Sunday) Update: One day in and Mohamed El Morabity was leading defending champion Rachid El Morabity by 18 seconds. Abdelkader El Mouaziz was less than a minute behind, and so too was fourth place Thomas Evans (U.K.).
Stage 2 (Monday) Update: Rachid El Morabity overpowered the rest of the Moroccans today by 8.5 minutes, moving into the men's overall lead by a good bit. Abdelkader El Mouaziz took second with Rachid's brother Mohamed El Morabity taking third.
Stage 3 (Tuesday) Update: Rachid El Morabity won Stage 3, by under a minute over his brother Mohamed El Morabity. Moroccan Abdelaziz Baghazza took third today. In the general men's rankings, Rachid El Morabity leads the men's race by about 10 minutes over second-place Abdelkader El Mouaziz and third place Mohamed El Morabity, though second and third place are separated by a mere one second. The long Stage 4, set at some 86 kilometers this year, tomorrow is sure to mix up the men's race.
Stage 4 (Wednesday and Thursday) Update: It was not a surprise that men's leader Rachid El Morabity dominated the 86-plus-kilometer Stage 4, finishing in 8:16. Surprise U.K. performer Tom Evans took second 11 minutes later, and third place was Rachid's younger brother Mohamed El Morabity in 8:27. MdS's long Stage 4 often shakes up podium standings in the overall race, and this is what happened yesterday. Abdelkader El Mouaziz, who had been running in second in the general rankings, abandoned the race during Stage 4. In his place, Mohamed El Morabity moved into second and 23 minutes behind the lead, while Tom Evans moved up into the third position at 28 minutes off the lead and five minutes from second place. One competitive stage remains on Friday.
Stage 5 (Friday) Update: Rachid El Morabity became a five-time Marathon des Sables champion with his winning of Stage 5 today. In today's stage, his younger brother, Mohamed El Morabity finished second and just a few seconds behind, which also meant that he would finish second in the overall race. Rachid has said that he is 'grooming' his younger brother, Mohamed, with the hopes that, in a few years, Mohamed can carry on the tradition of Moroccan men dominating the men's race. In a big surprise, the U.K.'s Tom Evans took third in the overall race, and finished just 34 minutes behind winner Rachid El Morabity in the general rankings. The 2017 MdS concludes tomorrow with a non-competitive charity stage.
Full entrants list and interim results.
Next Weekend – Lake Sonoma 50 Mile – Healdsburg, California
iRunFar is covering the final race in the Western States Golden Ticket series live.
In the women's race, look for defending champion YiOu Wang to race with Kaci Lickteig, who took second last year before going on to become UltraRunning magazine's Ultrarunner of the Year, and Magda Boulet, the 2015 Western States 100 champion, for the win. Read our women's preview.
The men's race should be highlighted by Sage Canaday, a past champion at this race, Dakota Jones, who had a tough 2016 with injury but should challenge for the win if he's in good form, Ryan Bak, and Chris Mocko. A slew of other fast men should play into the racing dynamic. iRunFar's now published a full men's preview.
Call for Comments
It was a big weekend, but what other racing highlights should be called upon?
How do you see the Marathon des Sables unfolding this week?