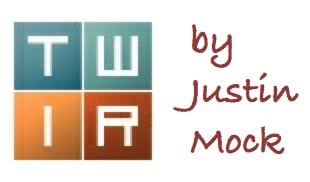 An early Olympic Marathon Trials qualifier, the fifth round of the 2017 U.S. Skyrunner Series at the Flagstaff Sky Race, and a USATF championship race are among the assortment of highlights in our 'This Week in Running' column. Let's blast through this week's column and get your week started.
Flagstaff Sky Race – Flagstaff, Arizona
A trio of Flagstaff Sky Race distances–a vertical kilometer, 39k, and 55k–each marked the climax of the 2017 U.S. Skyrunner Series. The courses reached a high point of 11,500 feet, and included a thin-air 9,200-foot finish.
Women
In the VK, it was one and done for Rya Berrigan. That's all it took, just one race, to win the year's U.S. Skyrunner Series VK division. Bonus points awarded for this race finale separated her from earlier race winners.
The 39k race was part of the Sky Classic division, and though Kathryn Ross won the race, second-place Taylor Nowlin won the series. Ross finished in 4:58, and Nowlin was three minutes back. Third-place Alicia Vargo, racing for the first time post-baby, was just another minute back of Nowlin.
And then in the 55k, Flagstaff local Kristi Knecht gave the home crowd a win in 6:36. Amanda Pevoteaux and Amy Leedham followed in 7:40 and 7:49. Pevoteaux and Leedham finished first and second in the Sky Ultra series.
Men
The men's VK series included more frequent appearances by top competitors, and each of the top-three runners in the series–JP Donovan, Mike Popejoy, and Skyler Drakos–raced in Flagstaff. Stick with me, this is confusing. Ignoring the series and instead looking at the standalone Flagstaff VK, though, none were better than race winner David Sinclair. Sinclair topped out ahead of everyone, though Donovan, Popejoy, and Drakos would lead the series in that order.
Sinclair, who earlier this year was second at the Kendall Mountain Run and first at the Imogene Pass Run, doubled back from his day-earlier VK win to lead the men's 39k in 3:54. Nineteen-year-old Jackson Brill beat 20-year-old Tayte Pollman in the race for second, 4:09 to 4:16. Though racing just twice in the Sky Classic series, Sinclair's top finishes would put him second in the series. Timmy Parr, who was fourth at Flagstaff in 4:34, was the Sky Classic series winner.
Two weeks in a row, Tim Freriks has made the column. Last week his Grand Canyon R2R FKT was a highlight, and he followed that up with a 5:24, first-place, and new course-record run in the men's 55k. Patrick Parsel followed in second some 20 minutes back, and Arthur Whitehead was third in 6:33. Freriks's win vaulted him into second for the series, but this one was already locked up. Series regular Morgan Elliott had already amassed an unreachable lead in the Sky Ultra rankings, and won for the second-straight year.
Tussey Mountainback 50 Mile – Boalsburg, Pennsylvania
The Tussey Mountainback 50 Mile race is the longtime home of the USATF 50-Mile Road Championships, a tradition repeated for 2017.
Women
Best known for her Leadville Trail 100 Mile successes, including a 2015 win, Liza Howard doesn't discriminate. She runs roads too, though still mostly gravel in this case. Howard won the women's race in 7:07, eight minutes better than second-place Justyna Howard.
Anna Piskorska was third in 8:08.
Men
After a wrong turn and subsequent DNF at the 2016 race, Anthony Kunkel came back to win this year in 5:43. It was far and away the fastest time of the day, and the fastest time since Matt Flaherty's 5:28 course record in 2013.
Second-place Joel Frost-Tift was a distant 6:09, and third-place Dan Berteletti finished in 6:30. Prize money went five deep and Kunkel collected $500.
Grindstone 100 Mile – Swoope, Virginia
The Grindstone 100 Mile is just one of 26 races on the high-security Hardrock 100 Mile qualifier list, a list that oddly includes more South Pacific races than it does east-of-the-Mississippi U.S. races. Either way, that distinction alone is enough to keep Grindstone and its challenging out-and-back course (23,200 feet of elevation gain) competitive.
Women
Though the results do not presently identify female finishers, a careful eye finds Kathleen Cusick in 22nd overall and as women's winner. She, thus, is a repeat winner, with this year's 22:59 finish improving on last year's clock by some 38 minutes.
Second- and third-place Megan Alvarado and Sheila Vibert ran 23:05 and 24:53, respectively.
Men
Avery Collins, the dude has the 100-mile distance figured out. His 18:40 winning time is the fastest since 2014 when Jeff Browning went 18:34. Collins's banner year also includes a win at the Georgia Death Race and a sixth-place finish at the Western States 100 Mile. Come January, look for him to improve on his 2016 fourth-place HURT 100 Mile finish.
2015 champ Brian Rusiecki was second in 19:28, a time and place shared by Caleb Denton in what would appear to be a tie finish for second place.
Full results.
Other Races and Runs
Chicago Marathon
Thanks to a 2:44 30th-place finish at the Chicago Marathon, Kasie Enman will be back in the Olympic Marathon Trials. Though that race is years away, Enman's time is inside of the qualifying window and the time meets the standard with less than a minute to spare. Full results.
Foothills 50k Frenzy
In Idaho, Rachael Arends and Chris Comstock were the women's and men's Foothills 50k Frenzy winners in 5:13 and 4:35. Full results.
Oregon Coast 50k
Does Rainshadow Running have the most unique courses? The Oregon Coast 50k is another stunner. Shelley Chestler won the women's race in 4:43, and men's best Mario Mendoza scored a new course record in 3:42. Full results.
Castle Rock Trail Festival 
Lisa Walbridge and Chris Mocko won Colorado's Castle Rock Trail Festival 50k in 5:44 and 3:57, respectively. Full results.
Cuyamaca 100k
The Cuyamaca 100k took place in California, where overall female and male winners were Elizabeth Tenuto and Fernando Blanco in 11:37 and 10:11, respectively. Full results.
Els 2900
Els 2900 is a half-running, half-alpinism race taking place over the highest peaks of Andorra. This year, it was billed as a two-person team event of self-navigation. Sisters Lina and Sanna El Kott Helander won the women's race in 21:05, white Domenec Trastoy and Lluis Sanvicente won the men's race in 16:41, Full results.
Call for Comments
That wasn't it! Help us out with those hard-to-reach results in the comments section below.
Next weekend's Limone Skyrace in Italy marks the end of the 2017 Skyrunner World Series. We know Ragna Debats (Netherlands) will be there. Have you heard who else?
[Editor's Note: Columnist Justin Mock and editor Meghan Hicks spend many hours per week compiling this article, and often doing so well ahead of races posting their results online–that is, by combing social media. We simply cannot cover all the trail and ultra races that take place each week, so we do our best to provide results of the most competitive races as well as a spectrum of additional events from around the world. Please feel absolutely welcome to leave comments with the results of races not covered in this article, and to leave additional information about the races from which we have shared results. Thank you for your understanding.]