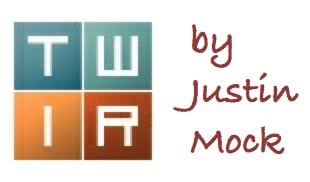 The North American summer is done, and we flip the calendar to fall with The Bear 100 Mile and not one, but two kinds of 'spartans,' one of the Spartathlon variety and another of the obstacle-racing sort. Once more unto the breach, dear friends, once more!
The Bear 100 Mile – Logan, Utah
Men
Jeff Browning did what Jeff Browning does. Browning executed an immediate in/out of the mile-76 aid station to overtake long-time leader Mark Hammond. Browning then opened a huge gap over the remaining miles toward The Bear 100 Mile finish in Idaho. He finished in 18:28, the race's third-best time ever. At age 46, Browning remains one of the sport's most consistent 100-mile runners. Earlier this summer, he was fourth at the Western States 100 and then was 20th at UTMB just a month ago.
Hammond was forced to exit the race at mile 85, for reasons unknown, and Lars Kjerengtroen would finish second in 19:28. Luke Jay edged Timothy Olson for fourth, 19:36 and 19:38.
Women
Women's winner Hannah Green kept her own big summer going. Seventh at the Hardrock 100 in July, Green won this race in 24:22. The time ranks just outside of the race's top-10 ever.
Must like the men's race, the women's second-, third-, and fourth-place finishers were all closely bunched. Amie Blackham emerged first from this group, running 25:50 for second place. Kelsey Bingham was third in 25:54, and Rebecca Rick was fourth in 25:55. Fifth-place Missy Gosney was also in close contact at 26:02.
Spartathlon – Athens, Greece
Point to point from Athens to Sparta, the historic Spartathlon stretches 246 kilometers (153 miles) in retracing the path of Pheidippides.
Men
No man has run under 22 hours except for that guy called Yiannis Kouros (Greece), who did it four times, most recently in 1990. While very close, it didn't happen this year either. Aleksandr Sorokin (Lithuania) led the chase with a first-place 22:04. Known for his fast starts, Sorokin held on here. His time ranks fifth-best ever, behind Kouros's 1984, 1983, 1986, and 1990 runs.
Second-place Radek Brunner (Czech Republic) improved on his 2016 bronze by going 22:49, and Nikolaos Sideridis (Greece) was third in 22:58.
2017 IAU 24-Hour World Champion Yoshihiko Ishikawa (Japan) was fourth in 23:20.
Women
Patrycja Bereznowska (Poland) is the best in the world at these extra-long races right now. Already the 24-hour world-record holder and 2017 IAU 24-Hour World Champion, Bereznowska continually moved higher into the overall rankings toward her eventual 24:47 finish, women's win, new course record, and sixth-place overall finish. She was 20 minutes better than Nagy's 2015 previous course best.
The women's race continues to grow in competitiveness, and second- and third-place Zsuzsanna Maraz (Hungary) and Aleksandra Niwińska (Poland) ran 25:43 and 26:28. As recently as 2014, a 26:28 finish would've been a new course record.
Birkie Trail Run Festival – Seely, Wisconsin
The lollipop-style half-marathon course at the Birkie Trail Run Festival was this year's USATF Trail Half Marathon National Championships. The course included its biggest hill at mile 10, and then raced to a long downhill finish.
Men
As much as we celebrate longer races, it's easy to overlook just how good Joe Gray is. The guy just doesn't lose in the U.S., in shorter trail races. He won here in 1:10:11, exactly 40 seconds better than Justin Grunewald, a 2012 Olympic Marathon Trials qualifier. It was lucky #13 when it comes to national championships for Gray.
Tyler Sigl, a similarly skilled marathoner, and now ultramarathoner, was third in 1:13:03, and presumably-still-recovering-from-CCC Hayden Hawks was fourth in 1:14:01.
Women
A decade earlier, Ashley Brasovan was a high-school cross-country national champion. In the 10 years since, she's raced at Duke University, taken part in the 2016 Olympic Marathon Trials, and now earned a trail national championships title. Unlike the men's race, this one wasn't at all close. Brasovan's 1:18:30 finish placed her seventh overall, and over five minutes in front of the next fastest woman.
Dani Moreno and Amber Kranz were second and third in 1:23:40 and 1:28:59, respectively.
Other Races and Runs
Kilimanjaro FKT
Fernanda Maciel (Brazil, but living in Spain) pushed her way up 5,895-meter (19,341-foot) Kilimanjaro, Africa's highest peak, in 7:08. It was a new FKT, bettering a 2015 8:32 climb by Anne-Marie Flammersfeld (Germany, but living in Switzerland). Maciel also bettered Flammersfeld's round-trip time, going 10:06 to the previous 12:58. For perspective, Karl Egloff (Switzerland, but living in Ecuador) holds the men's records at 4:56 and 6:42.
Grand Canyon Rim to Rim FKT
This doesn't happen often, but a Jim Walmsley record went down. Tim Freriks is reported to have covered a Grand Canyon single crossing in 2:39:38, seven-plus minutes better than the previous best of 2:46:08, which Walmsley set last fall on his way to his R2R2R double-crossing record.
The Bear Chase 50 Mile
Eyesight back following temporary vision loss at the Run Rabbit Run 100 Mile, Courtney Dauwalter was the overall winner at her local The Bear Chase 50 Mile race in 6:36. Full results.
Fuxian Lake Highland Ultra
With the 2017 IAU 50k World Championships, expected to be in Doha, Qatar cancelled, China's Fuxian Lake Highland Ultra was a pseudo fill-in. I eyed the results at one point this weekend, but they've since disappeared. Nao Kazami (Japan) reportedly won the men's race in 3:06, and Dominika Stelmach (Poland) won the women's 50k in 3:32.
Ultra Gobi 
Oww! Ultra Gobi goes more than 400k (in excess of 248 miles), non-stop, self-navigated, and self-supported through the southern Gobi in western China. Though limited to just 50 entrants, it did include a number of world-class runners. Early results show that Dan Lawson (U.K.) set a new course record in two days, 22 hours. Does anyone know how the women's race is panning out? Full results (when available).
Yeti 100 Mile
Held on a rails-to-trails route in Virginia, the Yeti 100 Mile turned three. Olivier Leblond celebrated with a big course record, going for 14:04. He was a three-plus hour winner. Women's winner Crystal Hutchings also scored a new course best, running 19:51. Full results.
Overlook Endurance Runs 50k 
In Auburn, California, at the Overlook Endurance Runs 50k, Jacob Huston successfully defended his 2016 crown. Huston ran 3:38, finishing seven minutes up on Bob Shebest. Women's winner Gabrielle Maudiere ran 4:31. Full results.
Spartan Race World Championship
Cody Moat, remember him? It's been a few years, but he had some early ultrarunning success before turning to full-time obstacle-course racing. At California's Squaw Valley, Moat finished the 16-mile, 40-obstacle course just ahead of Jon Albon (U.K.). Moat won a $15,000 cash money award. Ryan Woods was sixth. In the women's race, Lindsay Webster (Canada) won and took home the cash. Occasional ultrarunner Amelia Boone was 11th. Full results.
Stump Jump 50k
Upset alert! John Wiygul edged Patrick Reagan to win Tennessee's Stump Jump 50k, 5:15 to 5:16. The two were officially 50 seconds apart, and this was after Reagan lost a 30-minute lead at mile 25 after being led off course by a spectator. Reagan's day totaled 35 miles. Women's winner Emily Ansick dipped under the six-hour mark in 5:59. Full results.
Next Weekend – Flagstaff Sky Race 55k – Flagstaff, Arizona
Each of the VK, 39k, and 55k distances as part of the Flagstaff Sky Race will mark the end of the 2017 U.S. Skyrunner Series, now in its fourth year.
With VK men's leader JP Donovan not presently entered, Mike Popejoy looks poised to jump to take the series crown with a strong race here. The women's rankings look to finish as a cluster. Morgan Arritola, Kim Nedeau, Kristen Renshaw, and Laura Orgué all have 100 points, and none are currently expected to race in Flagstaff.
Sky Classic leader Timmy Parr is among the Flagstaff entrants, and should do enough to maintain that lead. Look for Tayte Pollman to take the men's race win, however. Similarly, series-leader Taylor Nowlin is also registered and counted on a women's race frontrunner.
Although already holding three scoring races, Sky Ultra leader Morgan Elliott could improve his low-ranking mark. He is entered in Flagstaff, but even without a strong race, looks unreachable in the series. Likewise, Amanda Pevoteaux leads the series and is registered for Flagstaff, but, barring a late entry from a would-be challenger, looks to have the series win secured.
Other Trail and Ultra News
Petro Mamu Doping Sanction
The World Mountain Running Association held their traditional short-course championships, the World Mountain Running Championships, on July 30 of this year, and the World Mountain Running Long Distance Championships a week later, both in Premana, Italy. Petro Mamu (Eritrea), who has been on the global mountain-running circuit for years, finished fifth in the earlier event, and then won individual gold over the long course.
On September 27, last week, the IAAF released an updated list of athletes with new doping sanctions, and that list included Mamu, noting that he failed an in-competition drug test at the long-distance championships, and was given a nine-month suspension. A day later, on September 28, new WMRA president Jonathan Wyatt (New Zealand) and the WMRA Council announced that Mamu had failed a post-race drug test at both races, testing positive for a banned asthma medication. I've searched, and the purported asthma drug in question, Fenoterol, does not appear to be widely associated with earlier bans.
Mamu's admission and cooperation with the IAAF yielded him a ban reduction, from two years to nine months, leaving him eligible for next year's WMRA championship events. His results from July 30 onward this year should be scrubbed with disqualifications, including his two WMRA championships results and his fourth-place finish at this year's Sierre-Zinal, among others. In its press release, the WMRA gave its opinion of Mamu's shortened ban, "It is the feeling of the WMRA, that while we appreciate Mamu's cooperation regarding this case, the sentence does not act as enough of a deterrent. As the ban now stands, Mamu will be eligible to compete at the World Championships and World Cup in 2018."
Call for Comments
We've been all over the world, but know there's more out there and would love for our readers to add to the column in the comments field below. Thanks!
[Editor's Note: Columnist Justin Mock and editor Meghan Hicks spend many hours per week compiling this article, and often doing so well ahead of races posting their results online–that is, by combing social media. We simply cannot cover all the trail and ultra races that take place each week, so we do our best to provide results of the most competitive races as well as a spectrum of additional events from around the world. Please feel absolutely welcome to leave comments with the results of races not covered in this article, and to leave additional information about the races from which we have shared results. Thank you for your understanding.]