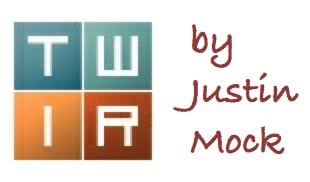 Holy Flagstaff, Arizona! The mile-and-a-quarter-high city and its local Northern Arizona University had a giant weekend. Catch it all as we recap The North Face Endurance Challenge 50 Mile Championships, the JFK 50 Mile, and a few more events in this week's column.
The North Face Endurance Challenge 50 Mile Championships – San Francisco, California
You bet, iRunFar was there. The team pumped out some 100-plus tweets and nearly two dozen pre- and post-race interviews. The separate recap takes in some of the greater race dynamics.
Women
Renee Metivier and Ida Nilsson have raced before. Metivier was an 11-time All-American at the University of Colorado, and Nilsson was a, get this, 11-time All-American at Northern Arizona University. In 2004, Nilsson was third at the NCAA indoor championships in the 3,000 meters, and Metivier was sixth. In 2005 at that same meet but over 5,000 meters, Nilsson won and Metivier was sixth. Metivier did win the 3,000-meter national championship that same year though.
How ironic that over a decade later the two would find themselves at the front of The North Face Endurance Challenge 50 Mile Championships in San Francisco?
Ultra rookie Metivier set the fast early pace, but defending champ Nilsson was always in earshot and, in what would appear to be just like in college, Nilsson would prove the stronger runner. Nilsson's repeat win came in 7:07, about eight minutes slower than a year ago on a different course.
Clare Gallagher rode a strong second half to finish second in 7:12, and 2015 race winner Megan Kimmel similarly chased to a third-place 7:19.
The aforementioned separate post has already included results on the full top 20, but the pre-race preview showed some 27 women, and here's how they all did:
Megan Roche – 4th, 7:24
Brittany Peterson – 5th, 7:29
Renee Metivier – 6th, 7:43
Abby Mitchell – 7th, 7:43
Stephanie Violett – 8th, 7:45
Kelly Wolf  – 9th, 7:46
Amy Leedham – 10th, 7:47
Anne-Lise Rousset (France) – 11th, 7:49
Camelia Mayfield – 12th, 7:50
Caitriona Jennings – 14th,  8:10
Kristyn Kadala – 15th, 8:25
Sarah Pizzo – 16th, 8:27
Corrine Malcolm – 18th, 8:45
Bree Thorpe – 19th, 8:46
Jennifer Pfeifer – 24th, 9:15
Rebecca Murillo – 25th, 9:17
Itsuko Uemiyo – 29th, 9:26
Caroline McKay – 31st, 9:42
Verity Breen – 41st, 10:02
It was a bad day for any name tied to Ann. Drops included Anne-Marie Madden (Canada), Annie Jean (Canada), and Anna Mae Flynn.
Men
A big three of Tim Freriks, Zach Miller, and Hayden Hawks separated early, and in the race's second half, it was Freriks who spoiled the Miller-Hawks rematch. Freriks, like women's winner Nilsson, is also a former Northern Arizona University runner, and coincidentally, the NAU men's team won a second-straight NCAA cross-country championship, also on Saturday.
Freriks's winning time came in 6:02, 13 minutes better than second-place Miller. Hawks, second a year ago, trailed in third at 6:20.
Much like with the women, the separate results post has already included results for the top 20, but the earlier pre-race preview included many more, and here's how everyone did:
Kris Brown – 4th, 6:32
Paddy O'Leary (Ireland, but living in the U.S.) – 5th, 6:36
Nick Elson (Canada) – 6th, 6:37
Blake Hose (Australia) – 7th, 6:37
Max King – 8th, 6:43
Tòfol Castanyer – 9th, 6:44
Tyler Sigl – 10th, 6:45
Allan Spangler – 11th, 6:46
Mark Hammond – 12th, 6:51
Chris Mocko – 13th, 6:59
Mathieu Blanchard (Canada) – 14th, 7:00
David McKay – 17th, 7:12
Moises Jimenez – 18th, 7:15
Colton Gale – 19th, 7:18
Brian Gillis – 20th, 7:19
Keith Laverty – 21st, 7:20
Cody Callon – 22nd, 7:31
Tayte Pollmann – 26th, 7:35
Tyler Fox – 27th, 7:41
Kei Kikushima (Japan) – 28th, 7:54
Mario Fraioli – 31st, 7:59
Masazumi Fujioka – 32nd, 7:59
Bob Shebest – 37th, 8:11
Hal Koerner – 40th, 8:15
Daichi Inoue – 42nd, 8:17
Lindsay Hamoudi – 44th, 8:18
Lee Cordova – 48th, 8:31
Ron Gutierrez – 50th, 8:34
David Lenahan – 82nd, 9:06
Drops included Matt Daniels, Keita Kobayashi (Japan), Dirk Marple, and Clark Messman.
JFK 50 Mile – Boonsboro, Maryland
Women
Flagstaff! Emily Torrence broke free from two years of misses to win the 55th JFK 50 Mile. It was her second win, adding to a 2013 title. She finished in 6:27, and it was not close at all.
Second-place Jackie Merritt, of F7 and Wild Card affection, finished in 6:57, and Sabrina Little was third in 7:01.
Men
Flagstaff can't miss. Men's winner Eric Senseman–as if it needs stated–also lives in Flagstaff. And like Torrence, he too led start-to-finish and won in 5:46.
2016 podium finishers Michael Owen and Anthony Kunkel flip flopped positions with Owen finishing second in 6:03 and Kunkel third in 6:05.
SkyRun – Cape Town, South Africa
Thanks to some pre-race snow, the SkyRun's 21st running had all four seasons over its 100k mountain route.
Tracey Campbell, Misty Weyers, and Kate Swarbeck filled the women's podium with 19:26, 20:52, and 21:54 finishes.
Men's winner Lucky Miya preserved a 20-year streak of South African men winning, thanks to his 12:58 finish. He was 40 minutes better than his own finish time from a year ago, and was almost an hour better than second-place Sange Sherpa (Nepal but living in France). Defending champ Christiaan Greyling was third in 14:33.
Other Races and Runs
Grand Canyon FKT
It was the second week in a row for a new women's Grand Canyon FKT. This time Cat Bradley went Rim-to-Rim-to-Rim in 7:52:20, bettering Bethany Lewis's previous 2011 best by 23 minutes. Since winning the June Western States 100, Bradley took part in the TransRockies Run, but otherwise has taken the year's second half off from competition.
Icarus Ultrafest 48-hour
It was a new American record for Olivier Leblond at the Florida Icarus Ultrafest. Leblond totaled 262.18 miles, an incredible average of 10:59 per mile for 48 hours. He split 16:50 for his first 100 miles, and 17:35 for his second 100 miles. Leblond is a regular U.S. 24-Hour Running Team member, but this was his debut 48-hour competition. Phil McCarthy's former American record was 257 miles. Yiannis Kouros's world record is 294 miles. Full results.
The North Face Endurance Challenge Marathon
One of the leading 50-mile race's undercard events was a same-day marathon. Lauren Schmidt and Dylan Bowman won The North Face Endurance Challenge Marathon in 3:24 and 2:55. Full results.
Woodside Trail Run 50k
Caroline Boller was the overall winner of the northern California Woodside Trail Run 50k in 4:37. Full results.
Chimera 100 Mile
And in southern California, Sarah Reusch and Jesse Haynes won the small Chimera 100 Mile in 29:07 and 19:09. Reusch also won in 2016, and Haynes was second back in 2014. Full results.
Dead Horse Ultra
Both the women's and men's course records fell at the 50-mile Dead Horse Ultra in Utah. Alice Baumgartner and Jeason Murphy won in 7:49 and 6:25, respectively. Ruth Senior and Josh Ferenc led the accompanying 50k in 3:56 and 3:31. Full results.
NCAA Cross Country Championships
It's been a while, can we still call Allie Ostrander a mountain runner? The former junior world champ, now a sophomore for Boise State, was fourth at the NCAA Cross Country Championships in Kentucky. Full results.
2018 USATF Mountain, Ultra, Trail Championships
It's out! The 2018 USATF mountain, ultra, trail national championships calendar includes many familiar races, and two new ones.
January 6: Bandera 100k (Texas) – 100k Trail
February 3: Rocky Racoon 100 Mile (Texas) – 100 Mile Trail
February 17: Jackpot Ultrarunning Festival (Nevada) – 100 Mile Road
March 4: Caumsett 50k (New York) – 50k Road
July 8: Loon Mountain Race (New Hampshire) – Mountain
July 21: Cayuga Trails 50 Mile (New York) – 50 Mile Trail
July 28 – Pikes Peak Ultra 30k (Colorado) – 30k Trail
August 12: Ragged 50k (New Hampshire) – 50k Trail
September 8 or 15: North Coast 24 Hour (Ohio) – 24 Hour
September 29: Birkie Trail Run Half Marathon (Wisconsin) – Half Marathon Trail
November 3: Moab Trail Marathon (Utah) – Marathon Trail
Welcome to the championships calendar, Jackpot Ultrarunning Festival and Ragged 50k. Jackpot leads the entire group with a $10,000 prize purse.
Also of note, not only will the Loon Mountain Race again be the U.S. Mountain Running Team selection race, but it will double as the 2018 North American Central American Caribbean (NACAC) championship race.
Call for Comments
Tim Freriks, Hayden Hawks, and Jim Walmsley, would you call them among the frontrunners for the men's UltraRunning Magazine (North American) Ultrarunner of the Year? Lets look at the good and bad of each of their 2017 records.

Freriks — 7th at Black Canyon 100k, 1st at Transvulcania, 2nd at Broken Arrow Skyrace 52k, Grand Canyon Rim-to-Rim FKT, 1st at Flagstaff Skyrace 55k, 1st at TNF EC 50 Mile
Hawks — 1st at Moab Red Hot 55k, 1st at Red Mountain 55k, 2nd at Chuckanut 50k, 71st at Transvulcania, 70th at IAU Trail World Championships, 1st at CCC, Zion Traverse FKT, 3rd at TNF EC 50 Mile
Walmsley — 1st at Tarawera 102k, 1st at Gorge Waterfalls 100k, DNF at Western States, 1st at Speedgoat 50k, 5th at UTMB, 1st at Flagstaff to Grand Canyon 55k, DNF at Diagonale des Fous

Since we broached the topic of UROY rankings, what other men would you add to the list for major consideration? (We'll ask about women in coming weeks!)
Did any other runners with mountain, ultra, or ties race the NCAA cross country championships?
What else? You know, the results that we didn't get to above, let us know about them in the comments field below.
[Editor's Note: Columnist Justin Mock and editor Meghan Hicks spend many hours per week compiling this article, and often doing so well ahead of races posting their results online–that is, by combing social media. We simply cannot cover all the trail and ultra races that take place each week, so we do our best to provide results of the most competitive races as well as a spectrum of additional events from around the world. Please feel absolutely welcome to leave comments with the results of races not covered in this article, and to leave additional information about the races from which we have shared results. Thank you for your understanding.]