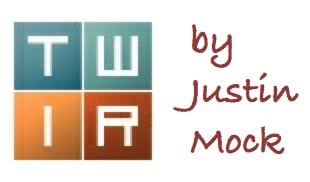 Monday was Memorial Day holiday here in the U.S., and we celebrated by, among other things, deferring 'This Week In Running' a day. Absent a lot of stateside racing, this week's column features highlights from the Zegama-Aizkorri Marathon in Spain, the IAU European 24-Hour Championships in Romania, and the Maxi-Race International in France.
Zegama-Aizkorri Marathon – Zegama, Spain
Already a classic, this year's Zegama-Aizkorri Marathon was further heightened by inclusion in both the Skyrunner World Series and the first-year Golden Trail Series. The loop course wildly gains 2,736 meters (about 9,000 feet).
Women
Ida Nilsson (Sweden) stormed the exceptionally steep and muddy course for a dominating 4:38 win. Pre-race talk centered on how competitive this field was, but Nilsson remarkably was seven minutes better than everyone else, and she did it despite being just two weeks removed from a win at Transvulcania. Nilsson gets my nod as best in the world, right now.
Second-place Laura Orgué  (Spain) followed in 4:45, and Ruth Croft (New Zealand) was third in 4:48.
Other notable finishers included:
Denisa Dragomir (Romania) – 4th, 4:51
Sheila Avilés (Spain) – 5th, 4:53
Oihana Kortazar (Spain) – 6th, 4:57
Emelie Forsberg (Sweden) – 7th, 4:58
Eli Gordon (Spain) – 8th, 5:00
Silvia Rampazzo (Italy) – 9th, 5:02
Holly Page (U.K.) – 10th, 5:04
Mira Rai (Nepal) – 11th, 5:05
Anne-Lise Rousset (France) – 18th, 5:22
Neither of the top-two U.S. women's entrants, Megan Kimmel and Alicia Shay, appear to have finished.
Men
Upset city. Rémi Bonnet (Switzerland) pushed aside defending champ and course-record holder Stian Angermund (Norway) to win this year's slugfest. Bonnet, still just 23 years old, finished in 3:53, bettering Angermund's 3:55 by exactly 90 seconds.
Perhaps an even bigger surprise, third place went to Bartłomiej Przedwojewski (Poland). Whew, that was difficult to type, let alone pronounce. Przedwojewski has an IAAF profile page with track bests comparable to a typical U.S. collegian, dating to a few years ago. Does anyone know more about this potential up and comer?
The men's results run 405 deep, meaning that there were roughly eight times as many men's finishers as women. Other notable finishers include:
Marc Lauenstein (Switzerland) – 4th, 3:59
Oriol Cardona (Spain) – 5th, 4:01
Max King (USA) – 6th, 4:02
Thibaut Baronian (France) – 7th, 4:03
Aritz Egea (Spain) – 8th, 4:05
Ruy Ueda (Japan) – 9th, 4:07
Cristian Minoggio (Italy) – 10th, 4:08
Robert Krupicka (Czech Republic) – 11th, 4:09
Pascal Egli (Switzerland) – 12th, 4:11
Sage Canaday (USA) – 28th, 4:25
Matt Flaherty (USA) – 96th, 4:56
Matt Daniels (USA) – 120th, 5:04
Notably, the Sunday marathon-champ Bonnet also won Friday's Vertical K race.
The next Skyrunner World Series race is next weekend's Ultra Skymarathon Madeira 56k. The next Golden Trail Series contest is the July 1 Mont-Blanc Marathon in France.
IAU European 24-hour Championships – Timisoara, Romania
Thirty countries and 181 athletes took part in the IAU European 24-Hour Championships on a 1.2k (0.76-mile) loop.
Women
World best Patrycja Bereznowska (Poland) was mightily challenged, but once again emerged victorious. Just fifth at the 100-mile mark, Bereznowska moved to the lead after 18 hours, and then barely held off Stine Rex (Denmark). Bereznowska totaled 243.35k (151.2 miles), or about nine miles less than her own 24-hour world record. Rex valiantly followed with 241.92k (150.3 miles).
Małgorzata Pazda-Pozorska and Monika Biegasiewicz, both of Poland, were third and fourth to lock in the country's team gold medal.
Men
The men's race was just as dramatic. Andrezj Radzikowski (Poland) took the lead in the final hour and edged Stephane Ruel (France) for individual gold. The two reached 265.41k (164.9 miles) and 263.54k (163.7 miles) milestones.
Unable to hold his fast early pace, Aleksandr Sorokin (Lithuania) was third with 260.99k (162.1 miles).
Other notable finishers included:
Dan Lawson (U.K.) – 5th, 253.43k (157.4 miles)
Radek Brunner (Czech Republic) – 6th, 251.19k (156.1 miles)
Johan Steene (Sweden) – 8th, 247.14k (153.6 miles)
Eoin Keith (Ireland) – 19th, 232.65k (144.6 miles)
The 2019 IAU 24-Hour World Championships will be held May 11, 2019 in Austria.
MaXi-Race International – Annecy, France
We don't typically report on size, but these European races are big. 8,500 runners from 50 countries filled some 11 different races at France's MaXi-Race International.
116k
The longest of the weekend's events ran 116k (72 miles). Much like she's done at other races, Mimmi Kotka (Sweden) pushed the entire field, eventually finishing third overall in 15:51. Men's winner Francesco Cucco (Italy) closed his lake loop in 15:01.
85k
Dating couple Katie Schide (USA, but living in Switzerland?) and German Grangier (France) won in 11:04 and 9:31, respectively. Grangier leaped from third to the first on the race's final descent.
François D'haene (France) was just 33rd overall in 11:41, though he said ahead of the race he was planning to run the whole 85k with two friends as part of their planning for a future project.
Other Races
Booneville Backroads Ultra
Iowa's Booneville Backroads Ultra held five races, including three at ultra distances. The 100-mile race had just five finishers with Morgan Fowler leading the women's race and finishing second overall in 31:23. Josh Thieman was an hour in front at 30:21. The 100k distance had no women's finishers, and the men's frontrunners were separated by just six seconds. Matt Timmins and Lawrence Dempsey both ran 13:48, and Timmins is listed as the victor. And in the 50k, winner Erin Bodnar dipped under the 5-hour mark at 4:59, and Doug Sturm-Smith won in 4:34. Full results.
Calgary Marathon 50k 
The Calgary Marathon always has a competitive 50k too. This year's crowns went to Adriana Wild and Jacob Puzey in 3:46 and 3:04. It was Puzey's third-straight win. Full results.
Stumptown Trail Runs 50k
Formerly known as the Trail Factor races, these Portland, Oregon races in Forest Park are now called the Stumptown Trail Runs 50k. Former University of Oregon star Nicole Blood, a nine-time All-American, won the 50k in 4:28. Rob Krar was the men's winner in 3:49. Full results.
High Drive Challenge 
The Mad Moose Events High Drive Challenge in Colorado Springs runs 10 miles with an equal 1,500 foot gain and descent. Kristina Mascarenas set a new course record at the three-year-old race in 1:17. Joe Gray beat his own 2016 record with a 1:02 finish. Full results.
Next Weekend – Golden Gate Dirty 30 – Black Hawk, Colorado
The 50k Golden Gate Dirty 30 is a Front Range favorite. Held in Golden Gate Canyon State Park, the 10-year-old race pays out $2,000 to its winners as part of a total $8,800 prize purse.
Women
Lauren Fog – 2:44 2015 Grandma's Marathon
Madeline McKeever – 3rd 2017 Flagstaff Sky Race 39k
Men
Michael Barlow – 4th 2016 The Rut 28k
Jackson Brill – 1st 2018 Quad Rock 25 Mile
Adam Campbell – 3rd 2014 Hardrock 100 Mile
Nick Clark – 2nd 2017 Jemez Mountain 50 Mile
Jackson Cole – 5th 2018 Moab Red Hot 55k
Brian Condon – 6th 2017 Aspen Power of Four 50k
Matt Daniels – 2016 U.S. Mountain Running Team
Seth Demoor – 3rd 2017 Pikes Peak Ascent
Ryan Haebe – 12th 2010 NCAA Division II Cross Country Championships
Brett Hales – 2016 U.S. Mountain Running Team
Matt Kempton – 2nd 2016 Quad Rock 25 Mile
Andrew Letherby – 30th 2009 World Championships Marathon
Dylan Marx – 14:21 5000m at Southern Utah University
Chris Mocko – 2nd 2018 Quad Rock 25 Mile
Timothy Olson – 4th 2017 The Bear 100 Mile
Bryan Williams – 1st 2017 Collegiate Peaks 50 Mile
Oy, oy, oy. There is no slight to the women's field intended, but the depth of this men's group is outstanding. Among the women's entrants, can anyone identify speedsters whose names we don't recognize? Thanks!
Other News – U.S. Selection for 2019 World Mountain Running Long Distance Championship
The 2018 World Mountain Running Long Distance Championships happens June 24, 2018 in Poland. The just-announced 2019 long-distance championships race will be November 26, 2019 in Argentina as part of the K42 Adventure Marathon, and the USATF mountain, ultra, trail team is already in front of it.
The U.S. teams will include five men and five women. The top U.S. finisher at the 2018 championships earns an automatic team berth, and so to does the top U.S. runner at each of the November 3 Moab Trail Marathon and the June 15, 2019 Broken Arrow Sky Race 26k. Remaining team positions will be filled by the selection committee based on runner resumes.
Call for Comments
Have we ever written about Poland so much in this column? Their success wasn't limited to the IAU European 24-hour Championships, but extended to the Zegama-Aizkorri Marathon too.
FKT adventures were just announced for Harvey Lewis on the Appalachian Trail and Pete Kostelnick on a route from Kenai, Alaska to Key West, Florida. Will you follow along this summer?
This week's column was Europe heavy. Were there other U.S. results that can be added in the comments field below? Leave a note with them!