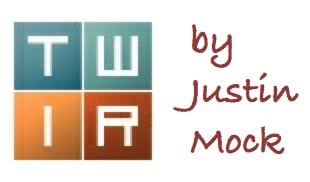 Fifty kilometers cross country–and by that I mean two 50ks across the (U.S.) country–top this week's bill. This week, we're talking mostly about the Way Too Cool 50k in California and the Caumsett 50k in New York. It's the first Monday in March!
Way Too Cool 50k – Cool, California
We've been saying it about a lot of races lately, but the 30th Way Too Cool 50k was really muddy too.
Men
Pre-race favorite Anthony Costales delivered. He won in 3:17 and that time ranks seventh best ever here, despite the poor course conditions. Though limited to just this race and a 2018 Moab Red Hot 55k win, Costales is now undefeated at two ultramarathon goes. Guess what's next? He's signed up for next month's Lake Sonoma 50 Mile.
Costales didn't completely run away with it though and the top-four men were separated by just over five minutes. Gus Gibbs, third last year, was second this year and a minute better in 3:19, and Jeff Mogavero was third in 3:21. And, yes, both Gibbs and Mogavero are going to Lake Sonoma too.
Drew Holmen, fifth here two years ago, was fourth in 3:22, and Benjamin Stout was fifth in 3:27.
The rest of the top 10 included:
Tyler Wolfe – 6th, 3:28
Cody Lind – 7th, 3:29
Patrick Reagan – 8th, 3:30
Reed Breuer – 9th,  3:30
 Connor Stauffer – 10th, 3:35
Women
Clare Gallagher and Addie Bracy pushed to 3:53 and 3:54 finishes, respectively, with Gallagher just over a minute in front. Gallagher's time, again despite the course's significant mud and standing water, ranks 11th-best ever here.
Third-place Anne-Marie Madden finished in 4:00. To keep the theme going, each of those lead-three females will next be at Lake Sonoma too. Rematch city!
Ultra debutante EmKay Myers was fourth in 4:04 and Camelia Mayfield was fifth in 4:06.
Running out the top 10 included:
Brittany Peterson – 6th, 4:14
Celia Stockwell – 7th, 4:32
Jenny Comiskey – 8th, 4:33
Abby Levene – 9th, 4:42
Michelle Mead – 10th, 4:50
Caumsett 50k – Lloyd Harbor, New York
The Caumsett 50k was again the USATF 50k Road National Championships, though you wouldn't know it from the USATF's national championship calendar. In both the men's and women's races, the race for the win came down to last-lap shake-ups on this 10 x 5k loop course.
Men
He's been a winner at this event before, back in 2015, and he did it again. Zach Ornelas crossed the line to win in 2:50. Second was 2:16 marathoner Austin Bogina, who led all race before fading in the last 5k to finish 53 seconds off the lead. Derrick Hamel rounded out the men's podium with a 2:54.
Women
Elizabeth Northern is a name that's been in this TWIR column just once when she ran what we think was her only previous ultra, a 3:21 win at the 2016 Cow Town 50k. Like the men's champion, Northern moved into the lead on the final lap to take the win in 3:24. Tara Richardson, who had led or co-led most of the race, ultimately took second with a 3:31. Lauren Dorsky was third in 3:54.
Other Races and Runs
No Man's 50k
The first-year women-only No Man's 50k in Virginia had 23 finishers, and Mariska Kramer was first in 5:40. Full results.
Austin Taylor Challenge 50k
John French and Molly Freeman won Georgia's Austin Taylor Challenge 50k in 4:50 and 5:13, and for Freeman it was a new course record. She was second overall too. Full results.
Griffith Park Trail 50k
Southern California's famous Griffith Park hosted its namesake Griffith Park Trail 50k and Oswaldo Hurtado raced to a 3:41 victory. The top-three men all finished under 3:50. Diane Burgin won for the ladies in 5:04. Full results.
Carl Touchstone Memorial Mississippi Trail 50 Mile and 50k
In the Carl Touchstone Memorial Mississippi Trail 50 Mile and 50k, taking place in Mississippi, Rhea Loney came out as the both the women's winner and the first finisher overall. She crossed the line in 7:32. Arrmon Abedikichi won the men's race in 7:45. In the 50k event, Anthony Desalvo and Melissa Auld were winners in 4:19 and 5:23 respectively. Full results.
Fontandango 50 Mile and Buzzard Bait 50k 
Taking place out of the famous Fontana Dam in North Carolina, Luke Bollschweiler won the Fontandango 50 Mile completely unchallenged in a course-record 7:49–there were no other finishers for two hours after him! Jessica Solomon was the women's winner in 10:49. In the simultaneous Buzzard Bait 50k, Sam Reed won the men's race in 4:34, while Tara Jordan brought home the women's win with a shiny new course record of 5:46. Full results.
Wallace Falls Trail Run 50k
The Wallace Falls Trail Run 50k went off for its second year in Washington state, and Alexander Kappes won the men's race with an out-front 5:56. In the women's race, Van Phan was alone at the front as well, finishing in 7:21. Full results.
Happy Chinese New Year 50 Mile 
The Happy Chinese New Year 50 Mile fat ass in California was supposed to fire off in mid-February, closer to the actual Chinese New Year, but was delayed due to heavy rain. Well, it rained heavily this past weekend, too, but the fat ass went on anyway. There were just nine finishers, and Ge Jin won for the men in 10:11 and Na Li finished first for the women in 10:26. Full results.
Tinajas Ultra and Trail Relay
Part of the Tejas Trails family in Texas, the Tinajas Ultra and Trail Relay hosted 100k and 50k events, among other shorter distances. In the 100k, Anthony Jacobs was the far-and-away winner in 9:50, an hour ahead of second place. Tory Gullo won for the women in 13:10, her margin of victory even wider at almost three hours. In the 50k, Joe Schmal and Michelle Leong won in 4:15 and 5:33, respectively. Full results.
Conquer the Rock 50k
The Conquer the Rock 50k ran this weekend in South Carolina. William Harrison was the men's champion in 5:45, and Shannon Howell was the women's winner in 6:35. Full results.
Red Mountain 50k
Ryan Smith and Ashley Paulson took top honors at Utah's Red Mountain 50k, both setting course records in respective 4:10 and 5:16 finishes. There are several Ryan Smiths in our sport and this one is 33 years old and looks to hail from Lafayette, Colorado. [Editor's Note, added March 4, 8:45 a.m.: It looks as if Ashley Paulson has previously served a six-month doping sanction, in 2015 and 2016, due to a doping violation in triathlon. It's iRunFar policy to mention previous doping sanctions when covering an athlete.]  Full results.
Lenape Trail Run 34 Mile 
New Jersey's Lenape Trail Run 34 miler saw Michael Postaski win the men's race in 5:14. Angelica Lerro is shown as the women's winner in 8:56, and just 24 seconds in front of second place Vanessa Kline. Does anyone have insider intel on how that close women's race played out? Full results.
Old Pueblo Endurance Runs
Ahhhh, old school. Dating back to 1985, the Old Pueblo Endurance Runs, with its 75 miler, 50 miler, and 25 miler, took place on Saturday in Arizona. Results were still outstanding at the time of this publishing but social media indicates Sion Lupowitz won the men's 50 mile in 7:51. If you have more results to share, leave a comment. Thanks! Full results (when available).
Call for Comments
Questions, ideas, feedback? That's what the comments section is for!
Leave a comment to share results from a race we didn't cover this week, or to share insider information from a race we did cover and that you were at. Thanks!