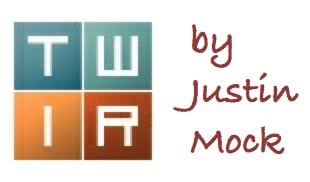 We went big this weekend, and have race coverage stretching from Italy to Australia, roads to ski mountaineering, and a half marathon to 100 miles. Check out the highlights from the New Zealand Macpac Motatapu race and the Chinese Gaoligong by UTMB ultra, and then prepare for next week's Chuckanut 50k in the U.S.
Macpac Motatapu – Queenstown, New Zealand

Just outside of Queenstown, New Zealand, the "Adventure Capital of the World," the Macpac Motatapu event includes a mountain-bike race, a triathlon, and several trail races ranging between 8.5 and 51 kilometers.
Men
Only Joe Mann finished ahead of the women's Motatapu Ultra Run 51k winner, and it took a 6:19 run to get there first. He was four minutes off the course record that dates to 2016. Daniel Cazalla Lorite and Zak Brown finished on the podium at 6:42 and 6:58.
In the marathon, it was Vajin Armstrong triumphing in 2:59, officially three seconds under the three-hour mark. Hamish Elliott and David Gare were second and third in 3:09 and 3:23.
Women
Back living in New Zealand, Ruth Croft is resetting the record books of her native country. Croft went for 6:38 at the Motatapu Ultra Run, some 25 minutes better than Lucy Bartholomew's one-year-old course record. Bartholomew was second in 7:36, and Anna Frost was third in 8:12.
Cecilia Flori won the marathon-distance race in 3:30, beating out a 3:41 run by Dani Nicolson. Third-place Sophie Gibbins finished in 3:47.
Gaoligong by UTMB – Tengchong, China

Trail and ultrarunning is quickly gaining popularity in China. The Gaoligong Mountains are in western China and straddle the border with Myanmar. First held in 2016, Gaoligong has three race distances, and is organized locally by the Xingzhi Exploring Group as an official licensee of UTMB in Asia.
Men
The longest of the event's races runs 160k (100 miles), jams 8,381 meters (27,500 feet) of elevation gain into a single-loop course that never dips below 1,520 meters (5,000 feet) above sea level, and is called Mt. Gaoligong Ultra (MGU).
Gediminas Grinius (Lithuania) has put some serious stamps into his passport in recent years. Turkey, France, Italy, Portugal, the U.S., and New Zealand, that's just a sample of the places he raced in 2017. Wherever he is though, Grinius is always near the front, and here, at the very front. He won in 19:58. Chinese runners Can-Hua Luo and Yan-Zhong Qin were second and third in 20:46 and 23:26, respectively. Michael Wardian (USA) was also among the race starters, but took a rare DNF.
In the Road of Chinese Expeditionary Force (RCE), which is 125k (78 miles) long and similarly had 6,610 meters (21,700 feet) of elevation gain on a single loop, Jia-Sheng Shen (China) bested Ruy Ueda (Japan), finishing in 13:36 and 14:34 each. Daniel Perez Fernandez (Spain) was a distant third in 17:00.
The shortest of the event's races, the Tea and Horse Trail (THT), went 55k (34 miles) with 2,381 meters (7,800 feet) of elevation gain on its own single loop. Yun-Gui Li, of China, was victorious in 5:04. Jason Schlarb (USA) got away from Nuerkailide Aman (China) for second, 5:22 to 5:23.
Women
Krissy Moehl (USA) earned the women's win following a 27:19 run on the challenging 100-mile course. Kaori Niwa (Japan) and Hai-Yan Gu (China) followed in 29:26 and 31:21, respectively.
Chinese runners filled the podium in the 125k race. Han An, Qian Peng, and Man-Ha Chan ran 20:52, 21:39, and 21:46.
And in the 55k, 22-year-old Sunmaya Budha (Nepal) was uncontested in 5:44. Meredith Edwards (USA) and Chang-Ping Fan (China) were second and third in 7:02 and 7:36.
Six Foot Track Marathon – Katoomba, Australia
They call the Six Foot Track Marathon Australia's version of America's Western States 100. The race officially stretches 45k (28 miles) on a point-to-point Blue Mountains course.
Men
2:18 marathoner Vlad Shatrov repeated as men's winner, this time in 3:18. Shatrov was three minutes off his 2017 winning time, and Stu Gibson's 2015 course record lives another year. David Criniti and Mark Green were second and third in 3:23 and 3:27.
Among other finishers, Brendan Davies was fourth in 3:30.
Women
Third in 2017, Stephanie Auston found the winning form for a 3:57 finish. Victoria Beck and Katie Conlon were second and third in 4:03 and 4:04.
Run Through Time Marathon – Salida, Colorado
Salida, Colorado's Run Through Time Marathon is something of a low-key but competitive early season rust buster for many.
Men
Timmy Parr wins almost every year, and that rang true for 2018 with a 3:19 finish time. Frank Pipp and Marcel Such were second and third in 3:26 and 3:28. Deeper results include past winners Ryan Burch in fifth and Nick Clark in seventh.
In the accompanying half marathon, Kenny Wilcox led everyone in 1:37.
Women
Local runner Shannon Daileader-Jones led the women's marathon in 4:24, edging out Julia Berteletti and Sarah Omamn by six and nine minutes, respectively.
Sandi Nypaver won the half-marathon race in 1:49.
Other Races and Runs
Gate River Run 15k
Florida's Gate River Run 15k turned 40, and was again the USATF 15k Road National Championships. Past U.S. Mountain Running Team members Andy Wacker and Bethany Sachtleben were 10th and ninth in their respective races. Full results.
Kilimanjaro FKT
Kristina Schou Madsen (Denmark) set a new FKT up 5,895-meter (19,341 feet) Kilimanjaro. Madsen reached the summit in 6:52, bettering a one-year-old climb of 7:08 by Fernanda Maciel. News report.
The Five Peaks 
Breckenridge, Colorado hosted The Five Peaks ski-mountaineering race as the latest installment in the Cosmic series, the Colorado Ski Mountaineering Cup. Race winners were Cam Smith and Sean Vanhorn and women's team Lyndsay Meyer and Sara Werner Kadlec. Full results (when available).
Bel Monte 50 Mile
It was lucky number 13 for Virginia's Bel Monte 50 Mile. In the 50-mile race, it was Brian Pickett and Julia Popova winning with 8:34 and 10:11 runs. In the 50k, Tim Gruber and Alissa Keith were victorious in 4:47 and 6:12. Full results.
Land Between the Lakes
The Land Between the Lakes series of races includes four race distances from half marathon to 50 mile, all within Kentucky's, ahem, Land Between the Lakes National Recreation Area. Denise Bourassa was the overall winner of the 60k (37 miles) race in 5:24. Aaron Bradner followed as men's winner in 5:31. In the 50 miler, Dustin Mitchell and Jennifer Coverdell won in 6:26 and 7:56. Full results.
Crazy Desert Trail Race 100k
Just two minutes separated men's and women's winners Robbie Marsh and Megan Reed at Texas's Crazy Desert Trail Race 100k. The two frontrunners clocked 10:04 and 10:06 finish times. Full results.
Marin Ultra Challenge
Inside Trail's Marin Ultra Challenge 50-mile race in the San Francisco Bay Area celebrated Lon Freeman and Megan Arauzo as winners in 7:08 and 8:36. Full results.
U.S. Snowshoe National Championships
Eric Hartmark won the day-one 10k, and Zach Miller won the day-two 20k. This all happened in Vermont on some 40 inches of fresh snow. Can anyone share results from the women's races? Full results (when available).
Next Weekend – Chuckanut 50k – Fairhaven, Washington
The Chuckanut 50k remains an early season favorite, and 26 years in, it's still really competitive.
Men
Daniel Kraft – 4th 2016 Chuckanut 50k
David Laney – 6th 2017 Chuckanut 50k
Keith Laverty – 9th 2017 Chuckanut 50k
David McKay – 4th 2015 JFK 50 Mile
Paddy O'Leary – 5th The North Face Endurance Challenge 50 Mile Championship
Devon Olson – 4th 2017 Run Rabbit Run 100 Mile
David Riddle – 1st 2018 Mountain Mist 50k
Steve Slaby – 3rd 2017 Plain 100 Mile
Patrick Smyth – 8th 2017 Way Too Cool 50k
Uli Steidl – 2nd 2017 Baker Lake 50k
Cole Watson – 1st 2017 Canyons 50k
Jeremy Wolf – 5th 2016 Chuckanut 50k
Despite short-distance success, Smyth hasn't consistently put together good ultras. If it happens here, look for him out front. If not, any of Kraft, Laney, Riddle, O'Leary, Steidl, or Watson could win against a wide-open men's field.
Women
Sarah Bard – 3rd 2016 Chuckanut 50k
Maria Dalzot – 5th 2017 Chuckanut 50k
Kaytlyn Gerbin – 4th 2017 Western States 100
Ellie Greenwood – 1st 2016 Chuckanut 50k
Keely Henninger – 4th 2016 Chuckanut 50k
Catrin Jones – 2nd 2015 Chuckanut 50k
Anne-Marie Madden – 4th 2015 Chuckanut 50k
Camelia Mayfield – 1st 2017 Waldo 100k
Gina Slaby – 1st 2017 Plain 100 Mile
Alicia Woodside – 9th 2016 Chuckanut 50k
Gerbin has been nearly unbeatable in the Pacific Northwest, and she's favored to push that winning streak further at Chuckanut.
Call for Comments
There's more out there, and we think you can help tell us about it in the comments field below! Leave a comment to share some more race results.
How do you see Chuckanut playing out in the men's and women's races? Anyone else on the entrants list who you think we should be watching for? Be sure to let us know why you think your favorite will contend.
[Editor's Note: We spend hours weekly creating this column, often ahead of races publishing results–by combing social media. We can't cover all trail/ultra races taking place each week, so we try to provide results of the most competitive and a spectrum of other events from around the world. Feel welcome to leave comments with additional race results or more information about the races we did cover. Thank you!]