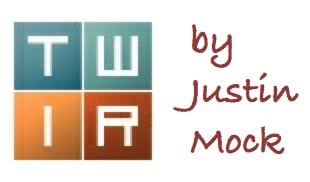 Perhaps because of the Easter holiday, it was a relatively tame weekend of racing and we had to dig deep to chase the weekend's race results. Highlights from South Africa's Two Oceans Marathon and the Golden Ticket Georgia Death Race top the card, and we briefly preview next weekend's Mad City 100k USATF 100k Road National Championships, too. And can you guess who won a race in jorts?
Two Oceans Marathon – Cape Town, South Africa
Just like the more well-known Comrades Marathon, South Africa's Two Oceans Marathon is also not a true marathon and instead runs 56k (35 miles). Over 10,000 runners take part in the race, which dates to 1970 and is popularly nicknamed "the world's most beautiful marathon."
Women
Gerda Steyn (South Africa), a 2:37 marathoner, gained the women's win in 3:39 after overtaking eventual second-place finisher Dominika Stelmach (Poland) near the three-hour mark. Steyn was fourth at last year's Comrades Marathon.
Stelmach, who split 2:43 for the marathon distance, finished in 3:41. 2016 Comrades winner Charne Bosman (South Africa) was third in 3:45.
American marathoners Lindsay Scherf and Renee Metivier took part, and Scherf had talked of targeting the 50k world record en route earlier in the week. Scherf led through halfway and Metivier was in the lead group at that point too, but Scherf would soon drop from the race and Metivier fell to 44th with a 4:37 finish time.
Men
The lead runners split 2:18 for the marathon and at that point, Justin Kemboi (Kenya) made a break that he held for the remainder of the race, finishing in 3:09. 2014 race champion Lebenya Nkoka (Lesotho) was second in 3:10, 68 seconds behind the race winner. 2016 Comrades winner David Gatebe (South Africa) was third in 3:11.
Georgia Death Race – Blairsville, Georgia
Women
Aliza Lapierre went down to Georgia. She was looking for a Golden Ticket. And 72 point-to-point miles later, she had it. Lapierre's 13:31 finish time is both a new course and event record. She won last year's race too, in 14:00.
Second-place Jasmine Chiaramonte earned a Western States 100 entry also, thanks to a 15:12 finish. It was a monster improvement over last year, almost two hours faster.
Lee Conner was third in 16:00.
Larisa Dannis dropped from the race near mile 45.
Men
Andrew Miller won for the third time, and for the third time in the last four years. This year's finish came in 11:26. For perspective, in 2016 Miller won here in 11:42, on a believed-to-be shorter course, and then won Western States later that same year.
And then there's Bob Shebest. The guy gets knocked down, but gets up again, and again, and again. He tried for a Golden Ticket three times last year, and had a near miss every time. There was no such misfortune here. Shebest finished second in 12:23, narrowly holding off third-place Caleb Denton by three minutes.
The final Golden Ticket race is the April 14 Lake Sonoma 50 Mile in California.
Other Races
Horse Butte 10 Mile
The Bend, Oregon speedsters came out for their local trail race and all-stars Camelia Mayfield and Max King, the latter while wearing jorts, triumphed in 1:04 and 55:46. Full results.
Badger Mountain Challenge
Robin Bedilion and Zach Gingerich won the 100-mile Badger Mountain Challenge in Washington state. The two ran the two-loop race in 21:36 and 16:32, respectively. Gingerich's finish marked a new course record, and he won by just eight minutes over Brandon Benefield. Both Noelle Bittner and Colin Miller set new course records in the accompanying 50-mile race in 8:04 and 7:13. Full results.
Fools 50k 
In northern Ohio, Katie Palus and Arlen Glick won the Fool's 50k with 6:38 and 5:11 efforts on an eight-mile loop on repeat. Full results.
Old Goat 50 Mile
Teresa Kaiser and Jorge Pacheco were victorious at the Old Goat 50 Mile in southern California. The pair won in 9:47 and 8:38. Pacheco won this same race in 2016, 2015, 2011, and 2010. Full results.
Croom Zoom
Florida's Croom Zoom races held simultaneous 50k and 100k events. Monica Showers and Patrick Gallagher won the 50k in 5:17 and 4:08, and Anna Piskorska and Roger Sutton won the 100k in 10:32 and 9:15, respectively. Full results.
Austin Rattler Run 66k
The weekend-long event opened with a mountain-bike race before turning to running. Michele Yates won both the run-only race with a 5:04 finish, and the two-day bike-run combined competition. For the men, Tomas Moreno won the run-only race in 4:16, and Marvin Sandoval won the bike-run two-day combined race with a 5:28 run. Full results (when available).
Next Weekend – Mad City 100k – Madison, Wisconsin
The Mad City 100k is the longtime home of the USATF 100k Road National Championships, and this year's race is of greater importance with the IAU 100k World Championships scheduled for September 8 in Croatia. Both the men's and women's winners will earn automatic team position.
Women
Denise Bourassa – 1st 2018 Land Between the Lakes 60k
Traci Falbo – 1st 2018 Jackpot Ultra Running Festival 100 Mile
Liza Howard – 1st 2017 Tussey Mountainback 50 Mile
Men
Geoff Burns – 1st 2017 Chicago Lakefront 50 Mile (5:14)
Anthony Kunkel – 1st 2017 Tussey Mountainback 50 Mile
Chad Ricklefs – 2nd 2013 Mad City 100k
Call for Comments
There are five Ultra-Trail World Tour races in April. Both the Patagonia Run 160k in Argentina and the 100 Miles of Istria race in Croatia happen next weekend, and the six-day Marathon des Sables stage race gets started, too, on Sunday. We're missing entrants lists for all of these, and so perhaps a reader can point to some of the top names expected to compete?
See something that doesn't look quite right, or have another race result, comment, or thought? Talk to us in the comments field below!
[Editor's Note: We spend hours weekly creating this column, often ahead of races publishing results–by combing social media. We can't cover all trail/ultra races taking place each week, so we try to provide results of the most competitive and a spectrum of other events from around the world. Feel welcome to leave comments with additional race results or more information about the races we did cover. Thank you!]