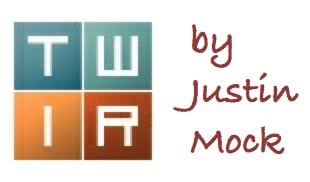 Dang, that was a heckuva' weekend. Thanks UTMB men and women, it was fun to follow along. This Week In Running column readers probably have seen the winners of the big races, but this week's column goes deep and picks up the race result for every single runner in any of our UTMB, CCC, TDS, or OCC previews. It's Tuesday, one day after the U.S. Labor Day holiday.
UTMB – Chamonix, France
The 170k (105-mile) three-country UTMB race is, without question, the world's premier 100-mile run. The race again featured a truly international field against 10,000 meters (33,000 feet) of elevation gain and typically challenging weather. That all made for a dramatic day, and iRunFar has also separately recapped the race dynamics.
As noted above, on the below recaps and with all of the UTMB series of races, we will attempt to include the result for every runner included in our previews.
Note that changes were made to the courses of the three long races, UTMB (one weather-related and a second due the trail being closed because of a rockslide earlier in the week), CCC (the trail closure due to a rockslide), and TDS (multiple weather-related changes). Time comparisons with past events are, thus, generally irrelevant. Last year saw course changes in both UTMB and CCC, and I *believe* they were the same ones as this year, so perhaps those are the only comparable times.
Women
Less than 90 minutes separated the lead-10 women, and escaping that tight-packed group off the front was Francesca Canepa (Italy). The big-race veteran–age 47 and winner of the last three 100 Miles of Istria races in Croatia–won in 26:03. Canepa was less than five minutes ahead of Uxue Fraile (Spain), who ran 26:08. Third-place Jocelyne Pauly (France) closely followed in 26:15.
Other notable finishers:
Beth Pascall (U.K.) – 4th, 26:26
Katia Fori (Italy) —5th, 26:40
Juliette Blanchet (France) – 6th, 26:48
Ildikó Wermescher (Hungary) – 7th, 27:19
Cat Bradley (USA) – 8th, 27:22
Mariya Nikolova (Bulgaria) – 9th, 27:23
Kaci Lickteig (USA) – 10th, 27:31
Fernanda Maciel (Brazil, but living in Spain) – 11th, 27:35
Sophie Grant (U.K.) – 12th, 27:51
Emilie Lecomte (France) – 13th, 28:10
Nathalie Henriques (France) — 14th, 28:38
Teresa Nimes (Spain) – 15th, 28:50
Kaori Niwa (Japan) – 16th, 28:52
Irene Kinnegim (Netherlands) — 17th, 29:16
Manu Vilaseca (Brazil but living in Spain) — 18th, 29:28
Jo Meek (U.K.) – 19th, 30:16
Fu-Zhao Xiang (China) — 20th, 31:29
Holly Rush (Great Britain) — 21st, 31:34
And then the drops: Delphine Avenier (France), Yulia Baykova (Russa, but living in Italy), Tara Berry (Canada), Magda Boulet (USA), Luzia Buehler (Switzerland), Caroline Chaverot (France), Clare Gallagher (USA), Sarah Keyes (USA), Mimmi Kotka (Sweden), Aliza Lapierre (USA), Sally McRae (USA), Amy Sproston (USA), and Stephanie Violett (USA).
You've got to go clear to the 22nd-place finisher for a name not included in the pre-race preview. That runner was Amelia Watts (U.K.) in 31:57.
Men
Xavier Thévenard (France) joined a small group of three-time UTMB winners, leading this year's race in 20:44. And how sweet it must have been. Thévenard was largely overlooked in pre-race previews, and that this all happened six weeks after a Hardrock 100 Mile disqualification certainly added to his elation.
Surprise second-place finisher Robert Hajnal (Romania) came in at 21:31, and Jordi Gamito (Spain) was third in 21:57.
Other notable finishers included:
Damian Hall (U.K.) – 5th, 22:35
Erik Clavery (France) – 8th, 23:07
Javi Dominguez (Spain) – 10th, 23:27
Petter Restorp (Sweden) — 11th, 23:34
Mathieu Blanchard (France, living in Canada) — 13th, 23:53
Sacha Devillaz (France) — 14th, 23:59
Bertrand Collomb-Patton (France) — 20th, 24:33
Paul Giblin (U.K.) — 22nd, 24:47
Timothy Olson (USA) — 28th, 25:40
Ugo Ferrari (France) — 29th, 25:40
Thorbergur Jonsson (Iceland) — 32nd, 25:57
You're a mean one, UTMB. It happens every year, but it's still shocking. There were a ton of drops, for reasons as random as bee stings and getting trampled at start, and more than a couple of helicopter evacuations. Drops then included Sondre Amdahl (Norway), Ion Azpiroz (Spain), Guillaume Beauxis (France), Sebastien Camus (France), Sylvain Court (France), Benoît Cori (France), Anthony Gay (France), Gediminas Grinius (Lithuania), Mark Hammond (USA), Scott Hawker (New Zealand), Luis Alberto Hernando (Spain), Michael Jones (U.K.), Kilian Jornet (Spain), Michel Lanne (France), Juan Jose Larrotcha (Spain),  Emmanuele Ludovisi (Italy), Zach Miller (USA), Alex Nichols (USA), Christophe Perrillat (France), René Rovera (France), Ryan Sandes (South Africa), Sangé Sherpa (Nepal, living in France), Armando Teixeira (Portugal), Tim Tollefson (USA), and Jim Walmsley (USA). What a list.
Yeray Duran (Spain) and Stephan Hugenschmidt (Germany) did not start the race.
The biggest overachiever in the men's race–that is, the first finisher not to be included in the iRunFar pre-race preview–was fourth-place Hallvard Schjølberg (Norway) in 22:06. The sixth- and seventh-place finishers were relatively unknown pre-race. Those men were Roman Evarts (Latvia) and Stefano Ruzza (Italy) in 22:38 and 23:02.
The top American finisher similarly was overlooked in all pre-race previews. That was 12th-place Christopher Hammes in 23:47. Prior to this he was fifth at last year's Run Rabbit Run 100 Mile.
CCC – Chamonix, France
Historically the UTMB event's second-best race, this year's CCC contest perhaps lost that distinction to the longer TDS race. Still, CCC was a very competitive 101k run with 6,100 meters (20,000 feet) of elevation gain from Courmayeur, Italy to Chamonix, France.
Women
Race winner Miao Yao (China) finished 11th overall in 11:57 and it was a dominant victory. Between UTMB, TDS, and CCC, her gap was the biggest of any race for the women. Katie Schide (USA) was second in 12:28, and Ida Nilsson (Sweden) was third in 12:41. For at least the third race in a row, Nilsson has been unable to show the nearly unbeatable form she had from late 2017 to early 2018.
Other notable finishers:
Anne-Lise Rousset (France) — 4th, 12:47
Amy Leedham (USA) — 9th, 14:52
Cecilia Flori (Italy, but living in New Zealand) — 10th, 14:56
Fiona Hayvice (New Zealand) — 20th, 16:59
Azara Garcia (Spain) and Jasmin Nunige (Switzerland) did not finish, and Laia Cañes (Spain) and Maite Maiora (Spain) did not start.
Men
Thomas Evans (U.K.) has such a standard name. It lacks the panache of some of his rivals, and so it's sometimes easy to overlook his recent successes. Not this time. Evans led three men under the 11-hour mark, winning in 10:44. Min Qi (China) and Pau Capell (Spain) quickly followed in 10:50 and 10:52.
Other notable finishers included:
Marco De Gasperi (Italy) — 4th, 11:21
German Grangier (France) — 5th, 11:22
Andris Ronimoiss (Latvia) — 6th, 11:25
Harry Jones (U.K., but living in Thailand) — 8th, 11:43
Vaidas Žlabys (Lithuania) — 15th, 12:32
Jared Burdick (USA), Aurélien Collet (France), Jorge Maravilla (USA), Cody Reed (USA), and Erik Sorenson (USA) all failed to finish. Rachid El Morabity (Morocco) did not start.
TDS – Chamonix, France
The best-ever TDS men's field perhaps also produced the men's race of the year. The run went 121k (75 miles) from Courmayeur, Italy to Chamonix, France, though in the opposite direction of CCC on some lesser-known and more-technical trails. It gained 7,300 meters (24,000 feet) of elevation.
Women
After a day-long back and forth, Audrey Tanguy (France) pushed past Rory Bosio (USA) to win the women's race in 16:05. Bosio followed 14 minutes later, and Caroline Benoit (France) was a distant third in 17:18.
Other notable finishers included:
Corrine Malcolm 

(USA) – 4th, 17:55

Alissa St. Laurent 

(Canada) – 5th, 18:34

Kellie Emmerson (Australia) — 11th, 19:58
Megan Kimmel (USA) – 20th, 20:00
Kathrin Götz (Switzerland) and Marie McNaughton (New Zealand, but living in Hong Kong) did not finish.
Men
That. Was. Awesome. Congrats men, and thanks.
It was dark and raining as Dmitry Mityaev (Russia) came through final aid with 8k to go. He was in the lead and victory was seemingly in his grasp. Marcin Świerc (Poland) followed two minutes later, but then lost second when man-on-a-mission Dylan Bowman (USA) zipped through aid without stopping. The three launched an exciting race finale and Świerc overtook Bowman, and both hauled past Mityaev. Świerc's late charge thus vaulted him from third to first and he won in 13:24. Second-place Bowman followed just 62 seconds later, and Mityaev was third only another 41 seconds behind Bowman. And all of this was after 121k of racing! That late-race drama and rapid-fire podium finish likely made this the race of the year.
Other notable finishers:
Tòfol Castanyer 

(Spain) – 4th, 13:58

Diego Pazos 

(Switzerland) – 5th, 14:39

Julien Chorier (France) — 9th, 15:02
Tom Owens (U.K.) — 16th, 15:56
Drops included Fabien Antolinos (France), Sylvain Camus (France), Ben Duffus (Australia), Emmanuel Gault (France), Hayden Hawks (USA), Zaid Ait Malek (Spain), Ludovic Pommeret (France), and Pablo Villa (Spain).
Fulvio Dapit (Italy) did not start.
OCC – Chamonix, France
OCC is a 55k run from Orsière, Switzerland to Chamonix, France, and gains 3,500 meters (11,500 feet) of elevation.
Women
She's one of the best in the world, and Ruth Croft (New Zealand) delivered as expected. She won in 5:53. Eli Gordon (Spain), last year's winner, was second in 6:00, and Mónica Vives (Spain) was third in 6:40.
Other notable finishers:
Lucie Jamsin (France) – 4th, 6:41
Lucy Bartholomew (Australia) — 11th, 7:01
Amandine Ferrato (France), Marianne Hogan (Canada, but living in USA), Andrea Huser (Switzerland), and Kelly Wolf (USA) all did not start the race.
Men
This one was a surprise. Despite a handful of familiar names across the race, it was instead entirely new-to-us runners atop the men's podium. Erenjia Jia (China) led Santiago Mezquita (Spain) and Kevin Vermeulen (France) to the finish with the podium trio running 5:28, 5:34, and 5:35.
Other notable finishers:
Nico Martin (France) — 7th, 5:43
Tim Freriks (USA) — 32nd, 6:28
Drops here included Thibaut Baronian (France) and Adrien Michaud (France), and then none of Dani Garcia (Spain), Eugeni Gil (Spain), or Ruy Ueda (Japan) started the race.
The Rut – Bozeman, Montana
Only The Rut 28k (17 miles) was part of this year's slimmed-down Skyrunner World Series. That race climbs 2,375 meters (7,800 feet) to the top of Lone Peak, before racing back down to the Big Sky Resort.
Women
Holly Page (U.K.) completely dominated the 28k, winning in 3:42. She was 33 minutes better than second place. That's worth nearly two minutes per mile versus the competition. It was Page's third Sky Classic division win of the year, and she now leads that series. Dani Moreno and Emily Hawgood were second and third in 4:15 and 4:21.
In the next-day 50k, Sandi Nypaver was out front in 6:13. Kristina Trygstad-Saari and Phoebe Novello were second and third in 6:27 and 6:48.
Men
Pascal Egli (Switzerland) pushed ahead on the race's big climb, and expertly held that lead on the technical descent. Second in 2017, he won this year's race in 3:06. Oscar Casal Mir (Andorra) and Marc Pinsach (Spain) ran 3:10 and 3:12 for second and third, respectively.
Other notable finishers included:
Kiril Nikolov (Bulgaria) – 5th, 3:23
Scott Patterson – 6th, 3:29
Seth Swanson – 10th, 3:38
Cole Watson – 13th, 3:45
2018 up-and-comer Jackson Brill won the accompanying 50k in 5:17. Jason Donald and Jason Delaney were second and third, both in 5:33, but 37 seconds apart.
Other Races and Runs
Appalachian Trail FKT
41 days, seven hours, and 39 minutes. Karel Sabbé (Belgium) was sensational traveling south to north for a month-plus on the Appalachian Trail and early last week, he reset the supported and overall fastest known time for the 2,190-mile long trail. Sabbe averaged 53 miles for the haul and chunked days off the previous bests. Joe McConaughy continues to hold the self-supported FKT at 45 days, 12 hours, and 15 minutes. Scott Jurek's previous northbound supported FKT was 46 days, eight hours, seven minutes, and Karl Meltzer's overall supported FKT was 45 days, 22 hours, 38 minutes.
Other FKTs
FKTs are happening so often that it's tough to pick them all up, and forced a subjective call on which are truly of distinction. The C&O Canal Towpath runs 184.5 miles from Maryland to Washington, DC and Michael Wardian ran this route in 36 hours, and 36 minutes. And in Washington, Candice Burt regained her own unsupported Wonderland Trail FKT. She finished the 95-mile route around Mount Rainier in 28 hours, 45 minutes.
Breck Crest Mountain Marathon
Breckenridge, Colorado's Breck Crest Mountain Marathon saw Laura Cortez and Andrew Biglow win the marquee marathon in 4:35 and 3:51, and in the half marathon Eva Hagen and Andy Wacker led in 2:10 and 1:40. Full results.
Grand Traverse Run
The Grand Traverse winter edition–40 miles of ski mountaineering from Crested Butte to Aspen, Colorado–is more well-known, but for each of the last five years, there's been a summer foot race of equal distance. Tara Richardson –a name to watch going forward–won the women's race in 6:37, and men's winner Cam Smith set a new course record in 5:57. Smith doubled back to finish fifth in the next day's mountain-bike race too. Full results.
Other News
Trail and Mountain Running World Championships
It's been a sticking point of mine for years. There are simply too many "world championships." Governing bodies IAAF, ITRA, and the World Mountain Running Association will come together in 2021 for a joint IAAF World Trail and Mountain Running Championships, to happen every other year. It's not entirely clear what that means, but mostly like the separate IAU Trail Running World Championships and WMRA Long Distance Championships will come together as a single event, and possibly even a single race. Full release.
Next Weekend – IAU 100k World Championships – Zagreb, Croatia
Like our live coverage? iRunFar is back on the road and en route to the IAU 100k World Championships.
Separate men's and women's previews have already been delivered, and fans can expect to see runners like 2016 runner-up Nikolina Šustić (Croatia), Kasja Berg (Sweden), and Caroline Boller (USA) chase the women's crown. Top men's entrants include Comrades Marathon three-time winner Bongmusa Mthembu (South Africa), 100k world record-holder Nao Kazami (Japan), and 2016 fifth-placer Geoff Burns (USA).
Call for Comments
There have always been a lot of DNFs at UTMB and that is being hotly discussed in the separate UTMB results column, but the shockingly high drop rates among elite runners extended to the sister races–CCC and TDS–this year too. Compared to a race like this year's Western States 100 or even the Hardrock 100, the finish-rate disparity is incredible.
That was a long column, but limited to a few races. Let's hear about everything else in the comments field below!