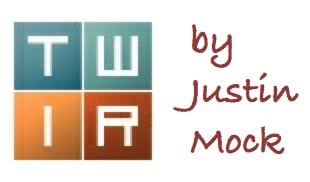 A USATF national championship this weekend, and another one next weekend: we've got both covered. We also highlight the conclusion of the 2015 Skyrunner World Series and a number of other regional events around the U.S. in this week's column.
Lake Padden Trail Half – Bellingham, Washington
Patrick Smyth repeated as race winner and as USATF Trail Half Marathon National Champion. Smyth finished the circuit well clear of the field in 1:18:29. With the course difficulty increased, it was over three minutes off his time from last year.
Andy Wacker was second in 1:22:12, and then doubled back to finish fifth in the next day's Rock 'n' Roll Denver Half Marathon in 1:09:55.
A week after winning big at the Warrior Dash World Championship, Max King was third in 1:22:35, Tim Tollefson was fourth in 1:24:21, and Jared Bassett was fifth in 1:25:00.
U.S. mountain running team members Kimber Mattox and Allison Morgan ruled the women's race with 1:32:20 and 1:34:02 marks. Like King, the pair also took part in last weekend's Warrior Dash event, finishing second and fourth, respectively.
Joining the two on the women's podium were Ladia Albertson-Junkens in 1:36:24, YiOu Wang in 1:36:37, and Camelia Mayfield in 1:37:51. Defending champion Maria Dalzot finished eighth.
Limone Extreme Vertical K and Skyrace – Limone, Italy
The late-season surge of Switzerland's Rémi Bonnet has been remarkable. Just 20 years old, Bonnet got a late start on the Skyrunner World Series but finished with three wins in the Sky division and two in the Vertical K class. Here, at the conclusion of the Skyrunner Sky and Vertical K world series divisions, Bonnet won both, just as he did at Montana's The Rut in September. Lacking participation in a continental championship event, he finished outside the top places in the Sky rankings, but was the Vertical K world series champion.
Vertical K
The Vertical K course was changed due to weather, but that didn't stop the strong competition.
Bonnet's Vertical K win came in 43:51, nine seconds up on runner-up Urban Zemmer of Italy, and 22 ahead of third-place Stia Hovind-Angermund from Norway.
Immediately trailing Bonnet in the Vertical K series rankings were Slovenia's Neic Kuhar and third-place Ferran Teixido, of Andorra.
The women's Vertical K saw France's Christel Dewalle repeat as race champion, leading in 50:48. She was followed by Italy's Antonella Confortola Wyatt in 53:12 and Spain's Maite Maiora in 53:46.
Spain's Laura Orgué was assured of the series win beforehand and did not participate in the Vertical K here. Finishing second and third in the world series were Norway's Yngvild Kaspersen and Spain's Maiora.
Skyrace
Like the VK, weather preceding the race forced a course reroute, stretching an already tough course to 24.3 kilometers (15.1 miles) with 2,800 meters (9,186 feet) of elevation gain.
Bonnet again ruled the men's race, finishing first in 2:45. He won three of the final four Sky races in the world series. Italy's Tadei Pivk was second in 2:51 and Spain's Manuel Merillas was third in 2:52.
Pivk and Merillas held their pre-race world-series positions, finishing first and second.
Laura Orgué, already the women's Vertical K world champion, won the women's Sky race in 3:18, just 17 seconds ahead of Maiora. Spain's Oihana Kortazar was third in 3:22.
As with Pivk, Orgué led the world-series rankings entering this race, and exited as series champion. Maiora would finish third in the world series behind Italy's Elisa Desco.
Skyrunning regular Stevie Kremer did not contest the final race and instead won the Rock 'n' Roll Denver Half Marathon in 1:20:57.
iRunFar covered the Skyrace separately. Check out our results article.
Other Races
Ann Trason's second-year Overlook Endurance Runs takes in some of the best of the Western States Trail. Zach Bitter and Tracy Hoeg won the 30k race. At the time of this writing, it wasn't yet clear who was victorious in the 50k event. Full results (when available).
The flat and fast Des Planes River Trail Races in Illinois crowned Karl Mayer and Jennifer Lockrem as 50-mile race winners in 6:47 and 7:23. Full results.
The New River is one of the oldest rivers in the world, and the New River Trail Race 50k in Virginia took in much of this scenery. Vladimir Banas and Annette Bednosky outpaced the competition with 3:47 and 4:11 winning times. Full results.
North Carolina's third annual WC 50 Ultra Marathon takes in a series of loops on the U.S. National Whitewater Center's trails. In the 50-mile race, it was Christian Messerschmidt and Alicia Heyne up front in 9:48 and 9:55. Over 50k, it was Kent St. John and Pepper Kovats who were victorious in 4:46 and 6:00. Full results.
California's Twin Peaks 50 Mile gains 15,000 feet of elevation, all over the first 42 miles. Race winners were Mario Martinez and Desyi Osegueda in 9:09 and 10:32, respectively. Top results.
Racing through Oregon's Tillamook Forest, Kyle Ormsby and Ashley Nordell  were race winners at the Elk Kings 50k in 4:24 and 5:14. Full results.
Dave James won the Cave Creek Thriller 50k in Arizona in 4:18. Erica Smith was first female in 5:28. Both were just minutes off the course-record times. Full results.
The North Face Endurance Challenge held a number of races in Chile. Over 160k, Enzo Ferrari and Marlene Flores were tops in 23:00 and 26:49.
Next Weekend – Fall 50 Mile – Sturgeon Bay, Wisconsin
For the second year in a row, the Fall 50 Mile in Door County, Wisconsin will be the USATF 50-mile Road National Championships. Five weeks after winning the IAU 100k World Championships, Camille Herron had planned to target an American record. Although now aware that the point-to-point course is not record eligible, Herron will still line up and likely chase a very fast time.
For the men, 2014 champion Tyler Sigl will return and look to best his 5:32 time from last year. Sigl won The North Face Endurance Challenge 50 Mile – Wisconsin three weeks ago. In addition to the national championship bragging rights, a $2,000 first-place cash prize will be awarded.
Next Weekend – La Diagonale des Fous – Reunion Island
iRunFar will preview the race separately. Stay tuned!
Next  Weekend – Les Templiers – Millau, France
iRunFar will preview the race separately and cover it live. Stay tuned!
Other Trail and Ultra News
The Western States 100 Mile has been active with a series of announcements. Tropical John Medinger is the new board president, the race will be cupless in 2016, and Montrail, title sponsor since 2007, has exited and so too has the Montrail Ultra Cup. In its place, six "Golden Ticket Races" will offer automatic-qualifying opportunities but no series prize money. The Golden Ticket Races include:
Bandera 100k (Texas) – January 9, 2016
Sean O'Brien 100k (California) – February 6, 2016
Black Canyon 100k (Arizona) – February 13, 2016
Georgia Death Race – March 19, 2016
Gorge Waterfalls 100k (Oregon) – April 2, 2016
Lake Sonoma 50 Mile (California) – April 9, 2016
Apart from the addition of the Georgia Death Race, each of the races was previously part of the 2015 Montrail Ultra Cup.
In each race, two WS100 entries will be allotted to the top-two men and women. In the event that one of the top-two finishers is already entered into the 2016 race or decides not to accept the spot, the entries can slide down as far as fifth place. In total, the Golden Ticket Races will potentially provide 12 WS100 entries to top runners of each gender.
Call for Comments
Let's hear it, what other races took place this weekend?