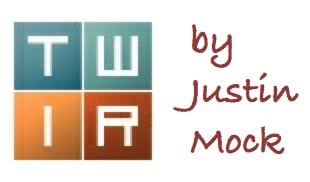 We're into May and celebrating with a world record, the year's second Skyrunner World Series race, and a quick look at next weekend's Transvulcania Ultramarathon blockbuster. It's Monday, grab yourself a cup of coffee and enjoy.
Hoka One One Project Carbon X 100k – Sacramento, California
Perhaps more of a stunt than a race, the Hoka One One Project Carbon X 100k was fast nonetheless.
Against an eight-runner (six men, two women) invite-only field, Jim Walmsley unofficially split 4:50:09 for 50 miles, and that beat a longstanding Bruce Fordyce (South Africa) 4:50:51 world record from 1984.
Walmsley did just enough to finish the full 100k race distance then to make the 50-mile split stand. He finished the 100k in 7:05, which coincidentally is the same time in which he finished his other go at 100k on the roads, at the 2015 IAU 100k World Championships.
Two-time IAU 100k World Champion Hideaki Yamauchi (Japan) won the 100k race in 6:19, and Patrick Reagan ran 6:33 for second, having split 5:08 for 50 miles. Yoshiki Takada (Japan) was third in 6:52.
Sabrina Little was the day's lone 100k female finisher among the event's two female starters, clocking 7:49. Aiko Kanematsu (Japan) was the only other woman who started, but she didn't finish.
Yading Skyrun – Yading, China
The 32k Yading Skyrun gained 2,819 meters (9,250 feet), all at high altitude. The race went up above 13,000 feet, and it was the year's second Skyrunner World Series event.
Women
High altitude and Megan Kimmel (USA) go together incredibly well, and Kimmel won the race for the third time. It wasn't even close either. She finished in 3:52 and was sixth overall. Kimmel was second in the Skyrunner World Series opener two weeks ago in Japan and now leads the series overall.
Ragna Debats (Netherlands), back at it from her own recent dominating win at Marathon des Sables, was second in 4:27 and Ruth Croft (New Zealand) was third in 4:37.
The lead-three runners were almost two hours ahead of fourth place.
Men
Erenjia Jia (China), who won the longer-distance race at Yading last year and who also won the 2018 OCC, gave the host country a win in 3:12. Second-place Oriol Cardona (Spain) followed in 3:18, matching his finish place from the series opener two weeks ago, and Bhim Gurung (Nepal), the race's 2016 and 2017 winner, was third in 3:28.
Wings for Life World Run – Multiple Locations
The Wings for Life World Run charity event sent some 100,000 runners at locations all over the world off against 'catcher cars.' With the cars getting progressively faster, the last woman and man standing were the global champions.
Women
Racing in Zug, Switzerland, Nina Zarina (Russia), a 2:43 marathoner, made it 53.72k before being caught. Dominika Stelmach (Poland) was second with 53.56k in Rio de Janiero, Brazil, and reigning IAU 100k World Champion Nikolina Šustić (Croatia) was third with 52.97k in Munich, Germany. Šustić ran 2:37 at the Padua Marathon the weekend prior, and ran 2:38 the weekend before that at the Milan Marathon.
Men
Ivan Motorin (Russia) went to Izmir, Turkey and become the global champ with 64.37k. Motorin looks to have a 2:18 marathon best dating to 2012. David Schönherr (Germany) and Florian Neuschwander (Germany), both in Munich, pushed to 62.68k and 61.59k second- and third-place marks.
Other Races and Runs
Tiger Claw
Popular Ginger Runner YouTube hosts Ethan Newberry and Kimberley Teshima Newberry made their entry into race directing, and Washington's Tiger Claw was a real doozy. The race went for 22 miles and a with a challenging 8,000 feet of elevation gain. On a course that was made up of three separate climbs up Tiger Mountain, and a common descent, runners could uniquely choose the order they tackled those three climbs. Claire Devoe won the women's race in 3:55, beating out Maria Dalzot's 4:02 and Ladia Albertson-Junkans's 4:08. David Laney edged Gus Gibbs for the men's crown, 3:13 to 3:17, though neither knew where they were relative to the other throughout the race. Paul Weeks was third in 3:29. Full results.
The North Face Endurance Challenge Series – New York
Aliza Lapierre and Patrick Caron won The North Face Endurance Challenge Series 50 Mile – New York. The two finished the 50-mile course inside Bear Mountain State Park in 9:19 and 7:00, respectively. Full results.
Greenland Trail Race
The 50k Greenland Trail Race ran for the 15th time on open space between Denver and Colorado Springs, Colorado, all on a four-loop course. Jennifer Farmer won the women's race in 4:44, and Joey Bender edged Jake Littlehales for the men's win. The two ran 3:45 and 3:46 with 51 seconds of separation. Full results.
Margaret River Ultramarathon
The second Margaret River Ultramarathon was in postcard-scenic coastal southwestern Australia. The race runs 80k, point to point, on coastal and cliff-top trails, and had some 850 runners. Deb Nicholl (Australia) repeated as women's champ, running 8:52, and men's winner Justin Scarvaci (Australia) won and set a new course record in 7:46. Full results.
McDonald Forest 50k
Oregon's down-home McDonald Forest 50k had Ashley Nordell and Lindon Powell as its winners in 5:06 and 4:09. Working his way back from injury, Andrew Miller was third in the men's race in 4:38. Full results.
Grayson Highlands 50k
The Run Bum Grayson Highlands 50k is Virginia's highest race, but it's more known for the ponies that live in the state park. Amanda Morris won the women's race in 4:58, was second overall, and ran a minute better than the previous course best. George Tolton was men's winner and first overall in 4:19. Full results.
Next Weekend – Transvulcania Ultramarathon – Canary Islands, Spain
The Skyrunner World Series is happening fast, and next weekend's Transvulcania Ultramarathon 74k (46 miles) race is another in the series. iRunFar will be there with live coverage, and has separately previewed the race.
In the women's race, look for Megan Kimmel and Ragna Debats to race again near the front, though the longer course could potentially better favor any of Brittany Peterson, YiOu Wang, or Kelly Wolf.
For the men, Jon Albon (U.K.), Diego Pazos (Switzerland), and Ruy Ueda (Japan) are all names we've written about in recent weeks. Whether in Japan or in Portugal, that group has had success of late and figures to keep that run going. But Pere Aurell (Spain), the defending champion returns, along with seven more men from last year's top 10.
Call for Comments
Were you at the Strolling Jim 40 Miler in Tennessee, the Miwok 100k in California, or any other race this weekend that we didn't cover in this article? If yes, then tell us about it in the comments section. Thanks!