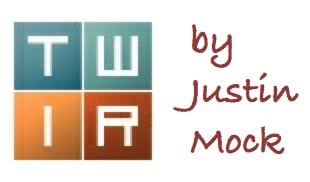 Holidays in the U.S. don't typically translate into a lot of trail and ultramarathon racing, and that's the case with this Memorial Day weekend. We do cover France's big MaXi-Race series of races, though, and pick up what stateside racing there was. And, hey, it's Tuesday already!
MaXi-Race – Annecy, France
The MaXi-Race has 11 different races over three days, totaling to some 9,000 runners across all contests. I don't speak French, but I bet that's definitely MaXi!
Men
The 16k (10 miles) race was the year's first World Mountain Running Association World Cup contest, and it gained 950 meters (3,100 feet). Andrew Douglas (U.K.) won the race and set a new course record, despite a short wrong turn and following backtrack. Douglas finished in 1:15, 50 seconds better than second-place Andy Wacker (USA). Robert Panin Surum (Kenya) was third, like Wacker in 1:16, but 11 seconds behind.
Second in 2017 and third in 2016, Michel Lanne (France) won the 85k (53 miles) race distance in 8:40. Countrymen Vincent Viet and Nicolas Duhail ensured an all-French podium with second- and third-place 9:01 and 9:12 runs.
The 115k (71 miles) ultra-course started at midnight, and pre-race favorite François D'Haene (France) barely saw any daylight. Six hours into the race, D'Haene dropped with a badly sprained ankle. Unai Dorronsoro (Spain) and Jason Schlarb (USA) took over lead duties, and overcame a 15-minute time penalty for a missed turn. Dorronsoro's late charge earned him victory in 13:49, and Schlarb was second in 14:07. Yannick Noel (France) was third in 14:25.
Women
Lucy Wambui (Kenya) was the best in the world last year in World Mountain Running Association races, and she picked right back up with another victory in the short-course 16k race. Wambui in 1:30, and Sarah McCormack (Ireland) and Iris Pessey (France) were second and third in 1:32 and 1:37.
Marion Delespierre (France) led the 85k contest from its 3:30 a.m. start to her finish 10:57 later. It was Delespierre's first major victory. Second- and third-place Isabelle Dragon (France) and Virginia Olivieri (Italy) ran 11:19 and 12:29.
In the women's 115k, Ildikó Wermescher (Hungary) won in 17:34, and Denise Zimmerman (Switzerland) and Sandrine Beranger (France) followed in 18:13 and 18:20, respectively.
The next World Mountain Running Association World Cup race is the June 23 Broken Arrow Skyrace 26k.
Other Races and Runs
European Masters Mountain Running Championships
In Europe, age 35-plus counts as a masters runner, and the Czech Republic hosted the European Masters Mountain Running Championships. On an 8.6k course, Edwin Singer (Germany) won the men's race in 41:39, and Kerstin Esterlechner (Germany) won the women's race in 49:08. Full results.
Jemez Mountain Trail Runs
New Mexico's Jemez Mountain Trail Runs had both 50-mile and 50k races, and race champs were Jeffrey Colt and Annie Hughes in the 50-mile race at 8:32 and 10:27, and Frank Pipp and Imogen Ainsworth in the 50k at 4:41 and 5:18. Full results.
Possum's Revenge
Trail Racing Over Texas's Possum's Revenge group of races happens at Possum Kingdom Lake. That name just makes me smile. Matt Zmolek and Heather Gothard won the 69-mile race in 14:18 and 14:21, going one-two overall. And Brad Vodicka and Diane Valahu won the 52-mile race in 11:13 and 11:26, also finishing first and second overall. Full results.
Calgary Marathon 50k
The Calgary Marathon has a rare 50k as part of its group of road races, and Jacob Puzey won in 3:07. Samantha Calderon led the women's group in 4:00. And then on a treadmill at the race expo, Dave Proctor (Canada) set new Guinness Book of World Records marks for fastest treadmill 100 miler (12:32:26) and most miles run on a treadmill in 12 hours (153.8k). Full results.
Stumptown Trail Runs
Hannes Gehring and Laura Cortez won the Stumptown Trail Runs 50k inside Portland, Oregon's Forest Park. The two ran 3:45 and 4:44, respectively. Full results.
Booneville Backroads Ultra
Iowa's Booneville Backroads Ultra 100-mile win went to Scott Johnson and Gabrie Burriss in 18:40 and 23:36. Aaron Wheelock and Ingrid Rockovich won the 100k in 12:14 and 16:13. Full results.
Clear Creek Pack Burro Racing
Now up to eight races, Colorado's 2019 pack-burro race season got started in Georgetown. Three-time world champion George Zack and burro Jack earned a one-second win in the weekend's first race, and then came back to finish third on the next-day contest in Idaho Springs. That second race was won by Andrew Knutson and Crazy Horse, part of a mass finish that had the first seven teams separated by 15 seconds. The two races were for eight and five miles, some of the shortest of the year's races. Tracy Loughlin was first female in Georgetown, and matched that same place the next day in Idaho Springs. Full results (when available).
Vermont City Marathon
Tyler Andrews, ran 2:23 for third at the Vermont City Marathon in Burlington, Vermont. Full results.
San Juan Solstice 50 Mile
Four weeks before its June start, Colorado's San Juan Solstice 50 Mile was cancelled. Significant winter snows remain above treeline and the course faces large flood risk as a result of avalanche debris in drainage systems. Official statement.
Next Weekend
Zegama-Aizkorri Marathon
Last year's first go at the Golden Trail Series made for some competitive races, exceptionally so in a couple of cases. The first Golden Trails Series race of 2019 is the Zegama-Aizkorri Marathon, the wild mountain race in the Basque Country of Spain. Zegama is a race that runners return to over and over, so let's look at who's expected at the front, and list at least one of their previous top Zegama results.
Men
Stian Angermund-Vik (Norway) – Zegama course-record holder set in 2017, 2nd 2018 Zegama
Thibaut Baronian (France) – 7th 2018 Zegama
Rémi Bonnet (Switzerland) – Winner 2018 Zegama
Oriol Cardona (Spain) – 5th 2018 Zegama
Aritz Egea (Spain) – 8th 2018 Zegama
Pascal Egli (Switzerland) – 12th 2018 Zegama
Jordi Gamito (Spain) – 13th 2017 Zegama
Kilian Jornet (Spain) – Eight-time champion most recently in 2016
Robert Krupička (Czech Republic) – 11th 2018 Zegama
Adrien Michaud (France) – 5th 2017 Zegama
Bartołomiej Przedwojewski (Poland) – 3rd 2018 Zegama
Ismail Razga (Spain) – 10th 2017 Zegama
Alexis Sévennec (France) – 7th 2017 Zegama
Past podium-finisher Marc Lauenstein (Switzerland) is on the entrants list but reportedly not racing due to injury.
Women
Oihana Azkorbebeitia (Spain) – 6th 2018 Zegama
Eli Gordón (Spain) – 8th 2018 Zegama
Yngvild Kaspersen (Norway) – Winner 2016 Zegama
Megan Kimmel (USA) – 6th 2017 Zegama
Maite Maiora (Spain) – Winner 2017 Zegama
Maria Zorroza (Spain) – 9th 2017 Zegama
Last year's champ Ida Nilsson (Sweden) is on the entrants list but not starting because of injury.
Madeira Sky Race
We were just in Madeira, but the Portuguese island pops back on the calendar with the 55k Madeira Sky Race. The race, which gains 4,100 meters (13,500 feet), is again part of the Skyrunner World Series. For the men, top entrants will include Pere Aurell (Spain), Michel Lanne (France), Beñat Marmissolle (France), Dmitry Mityaev (Russia), and Hannes Namberger (Germany). And for the women, look for Ekaterina Mityaeva (Russia), Takako Takamura (Japan), and Kristina Pattison (USA) to lead out. Lanne of course is also highlighted above for this weekend's win at the MaXi-Race 85k, and the Mityaevs were just second and fourth, respectively, at the Transvulcania Ultramarathon. Full entrant list.
Cayuga Trails 50 Mile
The upstate New York Cayuga Trails 50 Mile race is again the USATF 50-Mile Trail National Championships, and has an $8,500 prize purse. Top men include Cole Crosby, Drew Holmen, Brian Rusiecki, Scott Trummer, and Tyler Wolfe. Potential lead women include Jonnah Perkins and Justyna Wilson. Full entrant list.
Call for Comments
We love comments! As always, tell us what other races you saw or took part in this weekend.