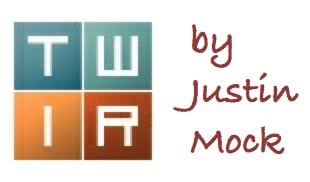 It's a big one, ladies and gentlemen. This week we've got Skyrunning's Livigno Skymarathon, the Ultra-Trail World Tour's Mozart 100k, the Leadville Trail Marathon and Mount Washington Road Race in the U.S., and 100-mile wins by both Pam Smith and Seth Swanson. Happy Monday! Let's make it happen.
Livigno Skymarathon – Livigno, Italy
High-country snow has impacted races both stateside and abroad, and the Livigno Skymarathon was the latest one forced into a reroute. While not getting to the natural high point, the revised 31k (19 miles) course still gained 2,650 meters (8,700 feet) and had sections so steep that ropes and chains were required. And there were snow-covered ridges too. The race was the year's sixth Skyrunner World Series contest.
Women
Sheila Avilés (Spain) and Elisa Desco (Italy) seesawed until Avilés gained the ultimate lead with a final rocket downhill. Avilés won in 3:52 and Desco followed in 3:56. Avilés doubled back after taking third at last weekend's Trail World Championships. From 2010 to 2012, Desco served a two-year ban from the IAAF after she tested positive for EPO at the 2009 World Mountain Running Championships.
Third-place Gisela Carrion (Spain) dipped under the four-hour mark too, running 3:58. Oihana Azkorbebeitia (Spain) and Holly Page (U.K.) were fourth and fifth in 4:07 and 4:12. For Page, it was her first race on the 2019 circuit following injury.
Desco now leads the women's series rankings.
Men 
Ruy Ueda (Japan) starts fast, and it worked. He went wire-to-wire in leading the men's race in 3:22. It was his second Skyrunner World Series win of the year.
The next four men all finished under 3:30. Daniel Antonioli (Italy) and Oriol Cardona (Spain) were second and third in 3:24 and 3:26, and Luis Alberto Hernando (Spain) and Zaid Ait Malek (Spain) were fourth and fifth, both in 3:28. Both Hernando and Ait Malek also doubled back after last weekend's Trail World Championships.
Ueda and Cardona now share the lead atop the men's series rankings.
The next Skyrunner World Series race is the June 29 Olympus Marathon in Greece.
Mozart 100k – Salzburg, Austria
Women
The running world was greatly saddened when professional runner Gabe Grunewald died at age 32 last week after a lengthy battle with cancer. A number of runners carried Gabe's #bravelikegabe message and emotion into their weekend races, including Sally McRae at the Mozart 100k, and she won the Ultra-Trail World Tour (UTWT) race in 14:38.
It was close, as second-place Aysen Solak (Turkey) was only four minutes back. Third-place Colette Coumans (Sweden) was right there too, running 14:49.
Men
Pau Capell (Spain) is all about the Ultra-Trail World Tour this year. He won Transgrancanaria in February, the Patagonia Run in April, and you guessed it, here too for the year's third UTWT win. Like the women's race, this one was pretty dang close. Capell finished in 10:54 and Andris Ronimoiss (Latvia) chased to second in 11:05. Gerald Fister (Austria) was third in 11:49.
The next Ultra-Trail World Tour races are the Lavaredo Ultra Trail on June 27 in Italy and the Western States 100 on June 29 in the USA.
Zugspitz Ultratrail – Leutasch, Germany
The likelihood of heavy rain and hail moved the Zugspitz Ultratrail to a shorter route. It's believed that the race ran 64k (40 miles), versus the traditional 100k.
Women
Two-and-a-half hours into the race, Magdalena Łaczak (Poland) opened a lead that she'd hold the rest of the day in the vicinity of Germany's highest peak. She finished in 7:29. The next five women were all German with Simone Schwarz and Juliane Totzke running 7:44 and 7:50 for second and third.
Men
Less than 10 minutes separated the top-four men, but Florian Reichert (Germany) was off the front for the race's second half. He won in 6:04. Tòfol Castanyer (Spain) ran 6:10 for second and Marcin Świerc (Poland) was third in 6:13. Świerc won the Ultra-Trail Australia 100k less than a month ago.
Ten months since his last race and 10 weeks since an ankle injury, Dylan Bowman (USA) was fourth in 6:14, and young American Patrick Caron was fifth in 6:34.
Leadville Trail Marathon – Leadville, Colorado
Snow forced the Leadville Trail Marathon off its high point this year–didn't we say that once already this week? The alternate course still went 26.2 miles and gained 4,033 feet of elevation, but topped out at just 11,710 feet and not the normal 13,185-foot Mosquito Pass.
Women
Olympic Marathon Trials qualifier Tara Richardson dominated the women's run with a start-to-finish lead. She finished in 3:22, a time good enough for 10th overall. Jana Willsey was second in 3:36 and Corinne Shalvoy was third in 3:48.
2012 Olympian Kara Goucher's much-anticipated trail debut perhaps proved challenging. She was fifth in 3:54 and said afterward on social media that the race was difficult.
Brittany Charboneau is an Olympic Marathon Trials qualifier too–and an improv comic–and she won the accompanying 15-mile 'half marathon' in 1:54.
Men
Josh Lund stormed the men's course in a speedy 3:03. Leadville's own Pat Cade was second in 3:08 and Chad Trammel, all the way from Alaska, was third in 3:09.
Race local Timmy Parr won the men's 15-mile 'half marathon' in 1:39, finishing just 20 seconds ahead of Brad Miles.
Mount Washington Road Race – Pinkham Notch, New Hampshire
Women
Never in 59 years had there been a tie at the Mount Washington Road Race. That all changed when Heidi Caldwell charged the final steeps to match race-long leader Brittni Hutton. That's right, it was a legit tie with no hand holding and verified by both chip times and video. Caldwell and Hutton both finished the 7.6-mile auto-road climb in 1:16:17.
For the record, like the Leadville ladies, Hutton too is an Olympic Marathon Trials qualifier.
Kim Nedeau was third in 1:16, only 31 seconds behind the winners.
Men
"Quadzilla" Eric Blake topped out in 1:02, adding to earlier wins in 2006, 2008, and 2013. He was second in 2018. Francis Kamiri (Kenya) climbed in 1:03 for second, and recent USATF Trail Half Marathon Champion Lee Berube was third in 1:05.
Other Races and Runs
TransAtlas Marathon
Morocco's TransAtlas Marathon is a six-day stage race that totals 250k (155 miles), all in the High Atlas mountains. Race rookies, but experienced stage racers Elisabet Barnes (Sweden, but living in Norway) and Sondre Amdahl (Norway) won in a combined 34:15 and 30:14, respectively. It was the first time in the race's seven years that non-Moroccan runners had won. Full results (when available).
Bighorn 100 Mile
The Bighorn 100 Mile course held, but start times were changed because of course conditions in Wyoming's Bighorn Mountains, giving runners extra time to finish in the slow conditions. Jessi Morton-Langehaug and Seth Swanson won the wild one in 26:58 and 19:30, respectively. Full results.
Mohican 100 Mile
I don't think there was any snow at Ohio's Mohican 100 Mile, but there was plenty of rain. The course is four laps inside of state-forest land. Pam Smith won the women's race in 19:44, and Arlen Glick won the men's race in 17:24. Full results.
Wy'East Wonder 50 Mile
In Oregon, around Mt. Hood, Devon Yanko won the Wy'East Wonder 50 Mile in 7:52. She was third overall and set a new course record by well over an hour. Men's winner Michael Nanaszko finished in 7:20. Full results.
Next Weekend – Broken Arrow Skyrace 52k – Olympic Valley, California
The mountains meet the sky at the Broken Arrow Skyrace. Both the 52k and 26k races will be competitive, and the 26k is the U.S.'s second-ever World Mountain Running Association World Cup event. (We think it's only the second WMRA World Cup event ever in the U.S. Can someone confirm?) These fields are deep, like the snow. The 52k happens on Saturday, and the 26k on Sunday.
Women
Rory Bosio – 3rd 2018 Broken Arrow Skyrace 52k
Kehr Davis – 1st 2019 The North Face Endurance Challenge Massachusetts 50 Mile
Ashley Hawks – 6th 2019 Chuckanut 50k
Keely Henninger – 1st 2018 Lake Sonoma 50 Mile
Megan Kimmel – 1st 2018 Broken Arrow Skyrace 52k
Rea Kolbl – 2nd 2018 Broken Arrow Skyrace 52k
Chris Lundy – 3rd 2018 Broken Arrow Skyrace 26k
Taylor Nowlin – 7th 2019 Lake Sonoma 50 Mile
Sandi Nypaver – 2nd 2019 Nine Trails 35 Miler
Kristina Pattison – 1st 2018 Old Gabe 50k
Kristina Trygstad-Saari – 2nd 2018 The Rut 50k
Joelle Vaught – 2nd 2016 Broken Arrow Skyrace 54k
Sarah Woerner – 1st 2019 Oak Mountain 50k
Men 
Ryan Atkins – 1st 2016 The North Face Endurance Challenge New York 50 Mile
Ryan Ghelfi – 1st 2019 Scout Mountain 100 Mile
Paul Hamilton – 1st 2015 Power of Four 50k
Hayden Hawks – 1st 2019 Chuckanut 50k
Duncan Hoge – 1st 2018 Waldo 100k
Cody Lind – 7th 2019 Way Too Cool 50k
Paddy O'Leary – 3rd 2018 Chuckanut 50k
Jorge Maravilla – 15th 2018 Broken Arrow Skyrace 52k
Patrick Parsel – 3rd 2017 Moab Trail Marathon
Catlow Shipek – 3rd 2019 Crown King Scramble 50k
Ben Stern – 7th 2018 Black Canyon 100k
Michelino Sunseri – 1st 2019 Silver State 50k
Darren Thomas – 1st 2018 Hellgate 100k
Tyler Wolfe – 3rd 2019 Canyons 100k
Coree Woltering – 1st 2019 Superior Spring Trail Race 50k
Next Weekend – Broken Arrow Skyrace 26k – Olympic Valley, California
Women
Morgan Arritola – 1st 2017 Broken Arrow Skyrace 26k
Kasie Enman – 24th 2019 Trail World Championships
Chris Lundy – 3rd 2018 Broken Arrow Skyrace 26k
Anne-Marie Madden (Canada) – 8th 2019 Lake Sonoma 50 Mile
Nicole Mericle – 4th 2017 Barr Trail Mountain Race
Denali Strabel – 10th 2017 Moab Trail Marathon
Men
Christian Gering – 1st 2018 Tahoe 100k
Gus Gibbs – 5th 2019 Lake Sonoma 50 Mile
Chris Grauch – 12th 2017 Pikes Peak Ascent
Joe Gray – 1st 2019 Spring Runoff 10k
Sam Sahli – 61st 2019 Trail World Championships
Michael Wardian – 10th 2019 HURT 100 Mile
Coree Woltering – 1st 2019 Superior Spring Trail Race 50k
Call for Comments
Whew, that's our rundown!  What's yours from the weekend? Leave a comment to share intel from a race you were at or further info on a race we covered here. Thanks!