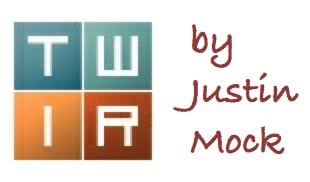 The famed Sierre-Zinal mountain race in Switzerland, the conclusion of the TransRockies Run stage race, and a preview of next week's Pikes Peak Ascent and Marathon are among the features of this week's column.
Sierre-Zinal – Zinal, Switzerland
The point-to-point 31k (19 miles) is always one of the world's biggest mountain races, gaining 2,100 meters (7,000 feet) over its short course and attracting a strong international field. This year's edition saw a seesaw battle between Eritrean Petro Mamu and the U.K.'s Robbie Simpson. Mamu, the 2012 World Mountain Running Champion, outlasted Simpson by 33 seconds. The two finished in 2:33 and 2:34. For perspective, Jonathan Wyatt's course record, dating to 2003, stands at 2:29.
Italy's Francesco Puppi was third in 2:36. Kenyan runners Robert Panin Surum and Isaac Toroitich were fourth and fifth.
Germany's Michelle Maier outran the women's field by a decided margin. Maier finished in 2:58, a full six minutes ahead of Lucy Wambui Murigi, the defending champion from Kenya.
Italy's Elisa Desco, who it must be pointed out has previously served a two-year ban from the IAAF after she tested positive for EPO at the 2009 World Mountain Running Championships, was third in 3:06.
Stevie Kremer of the U.S., who won here in 2014, was seventh in 3:15.
Full results (when available).
TransRockies Run – Buena Vista, Colorado
After six stages and 120 miles of running, men's team David Laney and Ryan Ghelfi and women's team Amanda Basham and Keely Henninger celebrated at the Beaver Creek ski resort. The men's and women's winners finished in 16:08 and 20:13, respectively.
Martin Gaffuri and Yoann Stuck, a French and Swiss combination, were the second men's team in 16:47, and Eric Senseman and Brian Condon were third in 17:17.
Other top competitors included women's teams Arden Young and Lisa Heidt of Canada, second in 21:11, and Maggie Guterl and Katalin Nagy, third in 22:17.
In the mixed division, Magda Boulet teamed with Brian Gillis to finish in front at 18:53.
Running six days solo, Thomas River Puzey and Kim Magnus were individual race winners in 16:03 and 18:43, respectively.
Max King took part in the first two days of running, clocking a day's best 2:22 for the opening day's 20-miler and then 2:02 for the day-two grunt up and over Hope Pass. The latter was the second best time on the day, following Ghelfi and Laney. King opted out of the third day of the solo Run3 competition, in consideration of the upcoming Leadville 100 Mile Run.
Eastern States 100 Mile – Waterville, Pennsylvania
The course record has fallen every year at the three-year-old Eastern States 100 Mile, a remote deep woods adventure. Third two years ago, Devon Olson was two hours better in winning this year's race and setting the new course standard at 20:30. Olson sat in second as late as mile 93 before overtaking 19-year-old Patrick Caron. Caron must have run into trouble late, finishing in 21:53. Jonathan Lantz was third in 23:46.
No course records were broken in the women's race, and two-time defending champion Kathleen Cusick did not start the race. Michelle Leduc was the first across the line in 29:26, closely pursued by Sheryl Wheeler just 15 minutes later. Jess Gockley was third in 32:05.
Leadville 100 Mile Mountain Bike – Leadville, Colorado
Rob Krar, who won the Leadville 100 Mile Run in 2014, went back to Cloud City for the Leadville 100 Mile Mountain Bike race. The multi-talented Krar finished 15th overall in 7:06. For perspective, that was 46 minutes back of the race winner, two-time Olympian Todd Wells. Wells departed the finish line immediately to make it to the start line of the Breck Epic mountain bike event, where he finished second, though with the same time as the leader, on stage one. Whether road or mountain, the Leadville race included some 50 pro riders.
Mike Aish, taking part in the summer-long Leadman series of events, biked to an 8:19 finish. Aish finished two seconds ahead of fellow Leadman Scott Jaime. Aish, and perhaps Jaime, is in pursuit of Travis Macy's 2013 Leadman series best of 36:20 and while Macy had a superior bike, Aish in particular could gain hours in next weekend's 100-mile run.
Other Races and Runs
[Added August 17] Belgium's Karel Sabbe has set a new supported Pacific Crest Trail speed record at 52 days, 8 hours, and 25 minutes. The previous record has been set by Joe McConaughy in 53 days, 6 hours, and 37 minutes. The PCT runs north-south for 2,655 miles between the U.S.'s border with Mexico and Canada. Sabbe finished at the Canadian border on August 13th.
Just a week after the Power of Four 50k Skyrunning race, Aspen, Colorado was back at it. The Aspen Backcountry Marathon dished out a collective $2,400 in prize money. Mario Macias, a former serial road marathoner who just won the recent Pikes Peak Ultra 50 Mile, edged out David Roche in the men's race. Both finished in 3:06 with Macias in front by 24 seconds. Megan Roche, the other half of the fun-loving couple, dominated the women's race with a 3:41 winning time that placed her 19 minutes ahead of second. Full results.
Jim Walmsley was said to be on course-record pace at Montana's 20-mile Bridger Ridge Run when, in an apparent moment of lack of confidence, he thought that he'd taken a wrong turn and backtracked, only to turn around and race to the finish in a first-place time of 3:14. The time is 14 minutes back of Mike Wolfe's course record from 2012. Walmsley was 14 minutes in front of second-place Chase Parnell. Kaitlin Macdonald won the women's race in 4:00. Full results.
"Thirteen miles long and one mile up," the Ashland Hill Climb in Oregon officially measures 13.3 miles with 5,600 feet of elevation gain on its way up the 7,533-foot Mount Ashland. Cole Watson and Susan Barrows were race winners in 1:51 and 2:15, respectively. Full results.
Austria's Andrea Mayr, the 2010 World Mountain Running champion, ran 2:41.52 for 64th in the Olympic marathon.
Five hundred miles in, Karl Meltzer is on his way from Maine to Georgia along the Appalachian Trail. Though going in the opposite direction, Meltzer is targeting Scott Jurek's year-old 46-day FKT. Tracking.
At press time, the top 10 runners at Washington's Bigfoot 200 Mile had all reached 140 miles. Richard Kresser was frontrunning for the men, having split 41:52, and Sarah Duffy the same for the women with 49:06 elapsed. Athlete Tracking.
The Fat Dog 120 Mile, a Canadian race oft-compared to the Hardrock 100 Mile in terms of difficulty, was championed by John Burton and Angela Shartel in 28:21 and 31:33, respectively. Though finishing fifth overall, Shartel remained over an hour back of Bethany Lewis's course record. Full results.
One-hundred-mile rookie Justin Heinz won the summer edition of New York's Beast of Burden 100 Mile. It wasn't yet clear who the women's victor was. Vince Donner won the men's 50-mile race in 8:23, and Elise Gelle was tops for the women. Full results (when available).
Much like in Leadville, Steamboat Springs, Colorado has also paired mountain-bike and running events into a series of racing. Winning the Steamboat Stinger Marathon was Matt Kempton in 3:12. Emily Harrison beat out Kaci Lickteig for the women's crown, 3:30 to 3:32. Kempton's training mate, Jordan Jones, and Sarah Pizzo won the accompanying half marathon in 1:27 and 1:39. Full results.
Zachary Szablewski and Kayla Campasino won the Seattle Running Club's Cougar Mountain Trail Marathon in 3:52 and 4:28. Full results.
The Triple Crown of Pack Burro Racing concluded its three-week run with the 13-mile Gold Rush Days Pack Burro Race in Buena Vista, Colorado. Myself–Justin Mock–and Yukon Jack burro and Bob Sweeney and Alice burro turned back the hands of time and pretended not to be a pair of has beens five-to-10 years past our prime. The teams turned in a thrilling stretch run toward a climactic finish that saw myself and Yukon Jack gain the lead at the last moment to win in 1:43. Each of the year's three Triple Crown races had a different winner, leaving this year's grand prize unclaimed. Full results (when available).
Next Weekend – Pikes Peak Ascent and Marathon – Manitou Springs, Colorado
The 61st running of the Pikes Peak Ascent and Marathon looks to be a good one. Colorado's best climbers will clash with some international newcomers on the way up and, in the case of the marathon, down the 14,115-foot peak. Saturday's Ascent is a 13.3-mile race that gains 7,815 feet and Sunday's marathon, which some of the top Ascent runners will double with, is a full distance marathon with an equal amount of elevation gain and loss.
Ascent Men
Eric Blake – 4th at 2014 Pikes Peak Ascent
Mike Chavez – 2:23 at 2014 Grandma's Marathon
JP Donovan – 5th at 2015 U.S. Mountain Running Championships
David Fuentes – 5th at 2016 U.S. Mountain Running Championships
Joe Gray – 1st at 2016 U.S. Mountain Running Championships
Simon Gutierrez – 4th at 2015 Pikes Peak Marathon
Daniel Hadis – 2nd at 2016 Kendall Mountain Run
Peter Maksimow – 5th at 2015 Pikes Peak Marathon
Tommy Manning– 2nd at 2009 Pikes Peak Ascent
Fujio Miyachi – 6th at 2012 Pikes Peak Marathon
Touru Miyahara – 1st at 2015 Pikes Peak Ascent
Timmy Parr – 3rd at 2015 Pikes Peak Ascent
Andy Wacker – 2nd at 2015 Pikes Peak Ascent
Jonathan Wyatt – 17th at 2016 Sierre-Zinal
Race fans have longed to see Wyatt race here with the thought that, in his prime, he may have challenged Matt Carpenter's 2:01 course record.
Ascent Women
Addie Bracy – 1st at 2016 U.S. Mountain Running Championships
Kim Dobson – 1st at 2015 Pikes Peak Ascent
Laura Orgue – 1st at 2016 Dolomites Skyrace
Mandy Ortiz – 1st at 2013 World Mountain Running Junior Championships
Shannon Payne – 3rd at 2014 Pikes Peak Ascent
Autumn Ray – 4th at 2015 Pikes Peak Ascent
Sophia Torres – 3rd at 2015 Pikes Peak Ascent
Dobson has proven to be nearly unbeatable on the high-altitude Pikes course, while newcomer Bracy adds some intrigue.
Marathon Men
Gebrekidan Abadi – 7th at 2016 Kendall Mountain Run
Peter Maksimow – 5th at 2015 Pikes Peak Ascent
Fujio Miyachi – 6th at 2012 Pikes Peak Marathon
Alex Nichols – 1st at 2015 Pikes Peak Marathon
Timmy Parr – 3rd at 2015 Pikes Peak Ascent
Chris Vargo – 5th at 2016 Transvulcania Ultramarathon
Though the marathon doesn't reach the depth of the Ascent field, a Nichols-Vargo race will be compelling.
Marathon Women
Jeanne Cooper – 2nd at 2016 Quad Rock 25 Miler
Kim Dobson – 3rd at 2015 Pikes Peak Marathon
Laura Orgue – 1st at 2016 Dolomites Skyrace
Anita Ortiz – 1st at 2014 Pikes Peak Marathon
Alicia Shay – 4th at 2016 Transvulcania Ultramarathon
With much of the other contenders racing the marathon only after the day prior's Ascent, Shay should be considered a heavy favorite.
Next Weekend – Ultravasan 90k – Mora, Sweden
iRunFar will be on hand with live coverage and has previewed the race separately.
Call for Comments
Appalachian Trail experts, can you theorize how Meltzer is progressing against Scott Jurek's splits, or how his speed compares to that of former FKT-holder Jennifer Pharr-Davis?
Max King, Mike Aish, and Ian Sharman are in, but who else is running next weekend's Leadville Trail 100 Mile? Can either Rob Krar or Timothy Olson's status be confirmed?
Summer means lots of races, and we'd love to hear in the comments about other events from around the globe.