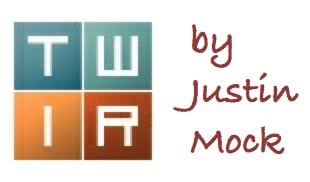 Variety is the spice of 'This Week In Running.' I mean, we've got races as diverse as the Barkley Marathons, the Georgia Death Race, ski mountaineering's Grand Traverse, and the Marathon des Sables of Morocco in this week's column! It's Monday morning, and we're talking about it.
Georgia Death Race – Blairsville, Georgia
The Run Bum Tours Georgia Death Race runs 74 miles with over 4,000 meters of elevation gain, all on a wild point-to-point course that connects Vogel State Park and Amicalola Falls State Park. The race was again a Golden Ticket contest with the top-two men and women earning automatic entry to this year's Western States 100.
Men
It was a two-man race for some 40 miles, with only minutes between them. Morgan Elliott finally grabbed the lead from longtime front man Shaun Pope with 11 miles to go and throttled to the finish in 12:34. Pope lost ground late and finished second in 12:44. Both Elliott and Pope accepted their Golden Tickets.
Robert Irr was a distant third in 13:35.
Expected contenders William Ansick, Jeremy Humphrey, Travis Zipfel, and Aaron Saft were all drops, and defending champion Andrew Miller did not start the race.
Women
The women's race ran even closer, and after a day-long battle and lead switcheroo throughout the race, only six seconds separated Luzia Buehler (Switzerland) and Liz Canty. Buehler reportedly took over the lead for the final time in the race's last half mile, winning in 13:42 and Canty officially followed in 13:43. Just like the men's first two, both of these women also accepted their prized Golden Ticket.
Teresa Kaiser was third in 14:01.
4/2/19 Edit – On April 1, race director Sean Blanton appeared on UltrarunnerPodcast to discuss an unfortunate course situation that may have affected some 40% of the field. Trail construction early in the race impacted the route that many took, resulting in a shorter – perhaps half mile – route, though one with significantly less climbing.  Posted results currently do not reflect any change, but Blanton planned to add a one hour penalty to the impacted runners.  This would increase the finish time of each of the women's top three, but not alter their places.  For the men though, fourth-place Shawn Webber would leapfrog Robert Irr, and should one of the top two men decline their Golden Ticket, potentially give Webber that prized entry to Western States.
The next Golden Ticket race is the April 13 Lake Sonoma 50 Mile in California.
Barkley Marathons – Frozen Head State Park, Tennessee
The Barkley Marathons are notoriously difficult, and because of it, wildly popular. For this year's race, we're again best to just point to Keith Dunn's excellent–particularly if you like cats–coverage via Twitter.
The field is traditionally limited to 40 starters, and this year's exclusive group was increasingly international. Race temperatures were said to be in the 50s Fahrenheit early, increasing to the 80s with sun, and then dropping to 10 degrees Fahrenheit overnight with snow on course high points.
Twenty-eight runners finished the race's first loop (of five) within the time limit, and of that group it is believed that only 22 started the second loop. Some of the runners finishing the first loop included:
Guillaume Calmettes, Stephanie Case (Canada), Jamil Coury, James Elson, Maggie Guterl, Greig Hamilton (New Zealand), Dale Holdaway, Tomokazu Ihara, Rémy Jegard (France), John Kelly, Karel Sabbe (Belgium), Nicky Spinks (U.K.), Johan Steene (Sweden), Ed Thomas, and Hisayuki Tateno.
Three-time finisher Jared Campbell was forced to abandon the race with a badly sprained ankle early on the race's first loop.
Pre-race favorite John Kelly was the first to finish two loops, doing so in 21:02. He then surprisingly dropped.
Guillaume Calmettes finished two loops in 21:11, and Greig Hamilton did his double in just over 22 hours.
Karel Sabbe finished two loops in 22:57, and Johan Steene, Jamil Coury, and Tomokazu Ihara finished two loops in 24:20, 24:21, and 24:25, respectively.
Sabbe and Hamilton finished three loops in 35:40 and 35:41, and then returned to the course to start lap four with two minutes to spare. Hamilton dropped early in that fourth loop and Sabbe later on.
Calmettes finished his third loop 36:03, outside of the allotted time to allow him to begin lap four.
Ihara, Steene, and Coury finished their third lap together and all earned a 'Fun Run' finish.
The 2019 Barkley Marthons came to its close in the early morning hours of Monday, April 1.
Grand Traverse – Crested Butte, Colorado
The Grand Traverse is a midnight-start, 40-mile ski-mountaineering race from Crested Butte to Aspen. It's 22 years old, and in part because of that history and the unique midnight start, it's become a must-do for Colorado (and beyond) endurance athletes–trail runners and ultrarunners included.
First-time teammates Cam Smith and Rory Kelly won the overall race in 7:22. It was a repeat win for Smith. Billy Laird and Jon Brown were second, 10 minutes back. Deeper results included rookie racers Dylan Bowman and Seth Swanson, 11th in 9:06, and Max King was part of the 12th-place team.
Nikki LaRochelle and Kate Zander took the women's crown in 8:24, almost an hour better than second-place Lyndsay Meyer and Michela Adrian.
Coed teammates Ross Herr and Jill Seager won that division in 7:57 and Dan Loftus and Stevie Kremer were second in 8:41.
Other Races and Runs
Reventón Trail Marathon
The Reventón Trail Marathon is one of many competitive races in the Canary Islands, and this one usually serves as a spring proving ground for Spanish athletes. Zaid Ait Malek (Morocco, but living in Spain) won the men's race in 3:43, 15 seconds better than Antonio Martinez (Spain). Azara Garcia (Spain) won the women's race in 4:20, and that's a new course record. She was second here in 2018.
Diego Martin (Spain) and Meg MacKenzie (South Africa) won the 32k 'Classic' race and MacKenzie also won the weekend's Vertical K contest. Full results.
Crown King Scramble
Aravaipa Running's Crown King Scramble is one of the group's oldest races, dating back to 1987. David Nilsson (Sweden) ran 1:03 at the New York City Half Marathon two weeks ago, and he ran 3:47 to win here. Nilsson was five seconds better than the previous course best. Second-place Tim Freriks finished in 3:50. Ida Nilsson (Sweden), David Nilsson's sister, won the women's race in 4:26, and that broke Ann Trason's 2002 course record. Full results.
Badger Mountain Challenge
Colin Miller and Jordan Wirfs-Brock won the 100-mile Badger Mountain Challenge in Washington state, finishing the run in 16:53 and 20:23. Fifty-mile winners were Bradley Revenis and Riva Muehlbauer in 7:21 and 7:44, and Jesse Lang and Julie Leasure won the 50k in 4:13 and 5:59. Full results.
Red Dragon 55k
Adam Kimble and Hannah Hamm won what looks to be the first Red Dragon 55k in northern California. The two ran 4:24 and 5:28, respectively. Full results.
Prairie Spirit Trail 100 Mile
The Prairie Spririt Trail 100 Mile race is in Kansas, and race winners Rolfe Schmidt and Ashley Truan went for 15:42 and 17:46 runs. Mark Hammond and Marcia Dority-Baker won the accompanying 100k in 8:34 and 11:27. Full results.
Castle to River Run 50k
Snowed out in November 2018, the rescheduled Castle to River Run 50k in upstate New York took place for the first time. Ian Golden and Kehr Davis set the inaugural course standards at 4:27 and 5:01. Full results.
Next Weekend – Marathon des Sables – Sahara Desert, Morocco
The 34th edition of the Marathon des Sables (MDS) is set to start in Morocco's Sahara Desert this Sunday, April 7th. The race has five competitive stages which span seven days, concluding on Saturday, April 13th, and includes the notable challenges of carrying all your food and camping gear and the Sahara's environmental conditions.
Also notable this year is that MDS isn't part of the Ultra-Trail World Tour, which seems to have dinged the depth of the international competition. The male Moroccan field looks as deep as ever.
Men
Lhoucine Akhdar (Morocco but lives in France) ­– Many-time MDS finisher, most recently 6th in 2013
Abdelaziz Baghazza (Morocco) – 4th 2017 MDS
Julien Chorier (France) – 9th 2018 TDS
Aziz El Akad (Morocco) – Many-time MDS finisher, most recently 9th last year
Mohamed El Morabity (Morocco) – Has finished second twice, including last year when he was 25 minutes back of his older brother Rachid
Rachid El Morabity (Morocco) – Six-time MDS champion including in 2018
Abdelkader El Mouziz (Morocco) – Four-time MDS finisher, including fourth last year
Robert Merile (France) – 3rd 2018 MDS, and under an hour behind the win
Don't bet against Rachid El Morabity. Though, the family lineage seems set up so that at some point Mohamed will take over the reign from his older brother. Look for a challenge, too, from Moroccan up-and-comer Baghazza who has a 1:03 half-marathon PR and one MDS worth of experience under his belt.
Women
Ragna Debats (Netherlands but lives in Spain) ­­– Reigning trail world champion
Gemma Game (U.K.) ­– Two-time finisher including third place in 2018
Meghan Hicks ­(USA) – Five-time finisher including a win in 2013
Laurence Klein (France) – Three-time champion most recently in 2012
Aziza Raji (Morocco) – Multi-time TransAtlas Marathon champion
Debats is the heavy favorite, but Game ran for a strong third place in a crowded women's competition last year.
Other Trail and Ultra News
USA Trail World Championships Team
The Trail Running World Championships will happen June 8 in Portugal on a 44k course, and the U.S. team was just announced last week. The U.S. men won team silver in 2016 and team bronze in 2017. The U.S. women won a team silver in 2018.
Men
Anthony Costales 
Mario Mendoza 
Zach Miller 
Alex Nichols
Sam Sahli
Tim Tollefson
Women
Corey Conner
Kasie Enman
Anna Mae Flynn
Dani Moreno
Elizabeth Ryan
Kelly Wolf
Call for Comments
I wouldn't call it March Madness, but that was a pretty good weekend! What caught your eye?
What other races took place this weekend? Leave a comment to share more race results.
And, were you on site at any of the races we did cover? Leave a comment with your own color commentary. Thanks!