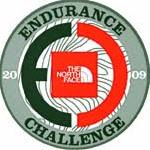 This isn't going to be your standard iRunFar race report and here's why. I drove to the Marin Headlands thinking I'd run part of The North Face Endurance Challenge championships presented by GORE-TEX. I even woke up at 3:15 a.m. on Saturday at which point I got suited up to run… and then sanity prevailed and I bailed on the race in favor of preserving my -itis befallen plantar fascia. Fortunately, I quickly switched hats from runner to reporter. I think this switcheroo is a lucky thing for me and you. Anyway, I could give a detailed blow-by-blow of the most exciting US ultramarathon of the year, but, instead, I will offer some more intimate glimpses into the race. For those simply looking for results, they are available for the top men and top women. Keep reading for a glimpse at class, good weather, quotes from the competitors, a look at who didn't race, what folks in the shorter trail races thought about the day, and a few links to race reports. Ok, ok, so I'll post the results of the 50 mile championship at the bottom, too. Feel free to ask for details of how the race played out or anything else I may have seen.
To kick things off, here's a quick pic of Caitlin Smith as she nears mile 30.
All Class
The competition at the front was top notch not only in terms of on-course athletic performance, but also with respect to class. For example, as Uli Steidl and Geoff Roes raced into the mile 30 aid station, Uli unleashed a voluminous vomitous discharge in my general direction. (I kid you not, I got splattered.) Moments later, Geoff offered up, "You've got to stop taking the chia" or something to that effect. Yeah, it was just a few words, but it's hard to imagine many sports where, in a heated battle for an extra $6,000, one competitor offers his rival even a bit of advice. After the race, I learned that during the early miles Uli occasionally corralled runners who'd taken wrong turns. Classy world class competition, guys!
Weather Watch
December should mean rain in San Francisco… at least for one out of every three days. However, the first two years The North Face Endurance Challenge saw spectacular weather and 2009 saw more of the same. It was cool in the morning, but not too cold. The coolness held up throughout the day despite the bluebird skies. Perhaps there was a touch of heat on some of the flats during the afternoon, but all things considered, you really couldn't ask for better racing weather. I suppose some would want brutal heat or rain with shoe sucking mud. Not me, I'd rather see a runner's skills and psyche, his or her talent and training determine the winner rather than some cyclone or frontal system.
From the Mouths of Champions… and Others

Caitlin Smith (women's champion):
On signing up for The North Face Endurance Challenge 50 mile championship: "I decided to run this race after Way Too Cool, my second 50k… back in March."
On the competition: "When I first looked at the list, there was Chris Lundy, Susannah Beck, Kami Semick. I even knew Anita Ortiz was trying to get in. I was like, this is going to be awesome! This is going to be full-on competitive. This is really a place to show yourself and show where you're at."
On her preparedness after feeling unprepared for the Miwok 100k earlier in the year: "I did a 35 miler a week and a half before the race and I felt awesome. I was like, I'm so ready for this. I've really grown as a runner throughout this year."
On running faster than she expected: "I'm not one to write down splits. I just kinda go out and I just run according to how my body feels. I feel that is way better for me as a runner, but I was showing up at aid stations thinking I'm here 10 minutes earlier than I was planning on being there. Is this good? But I was like 'I feel good. Just relax and enjoy it.'"
On racing Joelle Vaught: "I feel she ran a really strong race and it was nice having someone else out there."
On the course: "The course is beautiful. … I love the headlands. It's really a magical place. Every once in a while, I was like, I have to look over at the ocean."
On taking a break from training: "I just love to be running. Everybody that knows me knows it makes me incredibly happy."
Caitlin nearing mile 30. Photo by Meghan Hicks
.
Uli Steidl (men's champion):
On what he knew of Geoff before the race, "I didn't know much about him, but I had him sort of on the list [of top competitors]… just because the course records he set in the 100 milers. They weren't by slow guys and it was a decent amount, so you can't be a slow 50 miler and set massive 100 mile records."
On Geoff's descent of the Bootleg Trail: "He just flew that trail down… I mean I'm a good technical downhill runner, but I was like, Man, that's too hard on the quads!"
On Geoff during a flat section of the course: "I thought on the out-and-back section, I should be able to either relax … or really take it to him and make him hurt, but he took off and I was barely hanging on."
On dealing with discomfort: "I figured after that downhill after Pantoll, 'Man, my quads are already pretty thrashed, … and, well, I gotta keep going.'"
After calculating that he had two and a half minutes on Geoff after summitting the climb after Muir Beach (approx. mile 41-42), he thought "I have one gear left … I'm just going to run 90% in. I mean it hurt, but…"
On scares he had toward the end, "You look around and, oh, there's someone running decently, and then it's like, oh, it's a half marathon or a 50k person."
On the camaraderie with Geoff on the course, "We talked a lot on the downhill from Pantoll to Stinson Beach."
On getting sick during the race, "I've done it before. I wasn't too worried the first time, but when I threw up the second time, I was like, 'Oh, that's not good.' I was worried that I would crash. We just ran so hard and I tried to eat more than I should have."
On when the real race began, "We [Uli and Geoff] actually talked and said, 'Well, the real racing isn't going to start until probably Muir Beach.'"
"The biggest challenge, I think, was the pace going down after Pantoll the second time." [The descent from Pantoll 8 or 9 miles before Muir Beach.]
On the competition: "I don't know if I'm more happy about winning ten grand or more happy about beating a really good field."
On seeing Caitlin Smith and Joelle Vaught on the out-and-back mid-race: "When the first women came thought, I was like, Holy Crap they're fast! … We thought Lizzy was fast, but we ran into these ladies 3 or 4 minutes before that and since that's out and back that's like 8 minutes."
Uli Steidl and Geoff Roes congratulating one another after the race.
Michael Wardian (5th place finisher)
On Geoff Roes: "When I saw him on the out-and-back, it looked like he was a demon. I swear his eyes like…"
On Leigh Schmitt's final push: "I didn't know what it was, I thought it was a bike coming."
Chris Lundstrom (3rd place finisher – 50 mile debut)
On running 50 miles: "I'll never run one of these again… but you know how that goes."
No Shows At The Big Show
In speaking with Uli after the race, I learned that he didn't know Matt Carpenter, who beat Uli at this race last year, and Anton Krupicka weren't running until the day before the race. Similarly, Caitlin Smith didn't know that Kami Semick and Lizzy Hawker, the two previous women's race winners, were scratches until early on race morning. It's got to be interesting to be one of the favorites and learn so close to race time that some of your toughest competition will not be racing. It makes me wonder what it would be like if a cornerstone event did not release the entrants list until the morning of the race. Sure it would make PR difficult, but it would also make for one heck of an exciting race day!
Among the fast women at the TNF Endurance Challenge, but not racing were,
from left to right, Nikki Kimball, Lizzy Hawker, Kami Semick, and Devon Crosby-Helms.
Short Video, Shorter Races
Yeah, the 50 mile race was the championship event and was my focus of the day. However, The North Face Endurance Challenge in San Francisco (and the four prior locations in 2009) all also hosted a 10k, half marathon, and 50k. This gave the event the feel of a festival and brought in a wider range of trail runners. iRunFar correspondent Meghan Hicks caught up with a few 10k and half marathon runners to get their takes on trail running and their shorter The North Face Endurance Challenge races. It turns out they liked the scenery, descents… and the finish. The video includes some thoughts from the women's winners of the 10k and half marathon. The full results from the shorter races are now available. [broken link removed]
GORE-TEX 50 Mile Championship Results
Below are the results of the 50 mile championship. Now that it's posted, I can share that I did write a more blow-by-blow account over at Competitor Running.

Women
Caitlin Smith (Oakland, California) – 7:38:08
Joelle Vaught (Boise, Idaho) – 7:53:39
Tracy Garneau (Vernon, British Columbia) – 8:02:17
Helen Cospolich (Breckenridge, Colorado) – 8:53:36
Luanne Park (Redding, California) – 9:09:29
Caitlin Smith celebrating her victory as she crosses the finish line.
Uli Steidl (Shoreline, Washington) – 6:33:30
Goeff Roes (Douglas, Alaska) – 6:40:51
Chris Lundstrom (Minneapolis, Minnesota) – 6:48:08
Tsuyoshi Kaburaki (Japan) – 6:55:52
Michael Wardian (Arlington, Virginia) – 7:09:07
Uli Steidl relaxing shortly after his victory.
A Wrap
That's all folks! Let us know what you think of the race… or this random report.