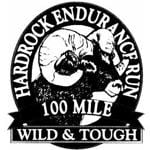 Great weather (aside from some storms between miles 20 and 40) lead to fast times, including the third and fourth fastest times in race history with Hal Koerner winning the men's race after holding off a late charge by Joe Grant.
Diana Finkel dominated the women's race for 87 miles before withdrawing for health reasons (she's fine). That opened the door for ever-steady Darcy Africa to grab the women's win.
In total, 98 runners (including 11 women) of the 140 starters finished for a 70.7 finishing percentage.
Ps. To get all the latest ultra news from iRunFar.com, subscribe via RSS or email.
 2012 Hardrock 100 Men's Unofficial Results
Hal Koerner (The North Face) – 24:50:13 (race report & post-race video interview) (third fastest time in HRH history)
Joe Grant (Arc'teryx) – 25:06:30 (post-race video interview) (fourth fastest time in HRH history)
Dakota Jones (Montrail) – 25:45:05 (post-race video interview)
Nick Pedatella – 28:04:31
Ted Mahon – 28:20:10
Scott Jaime (Pearl Izumi) – 28:38:02
Karl Meltzer (Hoka One One) – 28:44:44
Adam Wilcox – 28:55:23
Jason Poole – 28:57:35
Patrick Stewart – 29:04:30
 2012 Hardrock 100 Women's Unofficial Results
Darcy Africa (Pearl Izumi) – 29:09:47 (post-race video interview)
Rhonda Claridge – 32:52:53
Darla Askew – 33:52 (held the WS100/HR100 women's double record for 2 hours and 44 minutes)
Krissy Moehl (Patagonia/UltrAspire) – 36:36 (new WS100/HR100 women's double record)
Leah Fein – 38:09
Susan Bebhart – 39:21
Megan Finnesy – 39:24
Betsy Kalmeyer – 40:26
Gretchen Brugman – 43:10
Kerry Owens – 44:20
 2012 Hardrock 100 Articles, Race Reports, and More
Race Reports
Men
Women