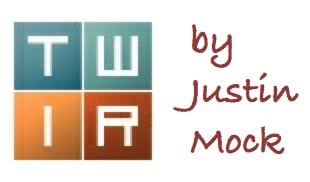 The calendar flipped seasons from summer to fall, and with it, race volume was noticeably down this weekend. Still, we've got highlights from the NorthCoast 24-Hour Endurance Run and a bunch of other races along with a quick preview of next weekend's The Bear 100 Mile. It's Monday, good luck out there, everyone!
NorthCoast 24-Hour Endurance Run – Cleveland, Ohio
It wasn't just the rare Browns football win that brought Cleveland to life this past week, but the NorthCoast 24-Hour Endurance Run turned 10, and again was the USATF 24-Hour National Championships. The course was a 0.88185-mile loop, and there was a $5,000 prize purse. The race winners earned an automatic spot on the U.S. 24-hour team that will compete at the IAU 24-Hour World Championships in 2019, though that race's exact date and site remains uncertain.
Men
Olivier Leblond went big with 160.497 miles, a total that ranks him 10th on the U.S. all-time chart. It was a new course record, and follows earlier 2018 wins at both the Old Dominion 100 Mile and Umstead 100 Mile.
Though he doesn't appear to have been USATF eligible, Padraig Mullins finished second with 142.378 miles. Third-place Joe Fejes totaled 130.132 miles.
Women
Megan Alvarado grabbed the women's win with a 140.514-mile total. She too of course is now set for the U.S. team. Second- and third-place Emily Collins and Charlotte Vasarhelyi ran 123.459 and 118.368 miles, respectively.
The next USATF mountain, ultra, trail national championships is the October 7 50-mile road championship at Pennsylvania's Tussey Mountainback race.
Other Races and Runs
Golden Leaf Half Marathon
It's peak leaf-peeping time in Aspen, Colorado, and the Golden Leaf Half Marathon takes in some of that beauty on its point-to-point route from Snowmass to Aspen. Joseph DeMoor edged Galen Burrell and David Glennon in the men's race, all running 1:26. Demoor was 22 seconds in front of Burrell, and was Burrell was 27 seconds ahead of Glennon. Stevie Kremer won the women's race for the seventh time, but the first time since 2015. She finished in 1:39 for an eight-minute lead. Full results.
Marathon Trail Lago di Como
Italy's stunning Lake Como hosted 119k (74-mile), 60k, and 31k races as part of the Marathon Trail Lago di Como weekend. 2018 Hardrock 100 winner Sabrina Stanley was there, and ran 21:22 on the long and very vertical course. She won the women's race and was third overall. Full results (when available).
La Skyrhune
Part of France's Skyrunning national series, the La Skyrhune race goes just 21k but with 1,700 meters of elevation gain. Nico Martin (France) and Anaïs Sabrié (France) won in 2:01 and 2:15.  Full results.
Table Rock Ultras
North Carolina's Table Rock Ultras takes over the best of the Pisgah National Forest and here, Reese Wells and Jon Ziefle dueled to 5:00 and 5:01 finishes, just 37 seconds apart. Third-place overall and first female Amanda Morris was right there too, running 5:02 and barely two minutes off the outright win. Full results.
Whistler Alpine Meadows 110k
Grizzly bears forced a course reroute at British Columbia's Whistler Alpine Meadows 110k. Finish times are still outstanding on the alternate course, but race winners were Gregory Lariviere and Marieve Legrand. Full results (when available).
Berkeley Trail Adventure
The San Fransisco Bay Area's Berkeley Trail Adventure included multiple distances, but over the longest, 50k, Chris Denucci and Aryn Yancher won in 4:09 and 5:52, respectively.  Full results.
Flagstaff to Grand Canyon Stagecoach Line 100 Mile
Michael Bursum and Colleen Lingley led the Flagstaff to Grand Canyon Stagecoach Line 100 Mile race in 16:53 and 17:56. Both times were new course records for the sixth-annual event. Tommy Rivers Puzey and Taylor Nowlin won the 55k race in 4:01 and 4:27. Puzey was just a week removed from dropping at the Run Rabbit Run 100 Mile. Full results.
John Muir Trail FKT
It took a couple tries, but Aurelien Sanchez set a new unsupported FKT on California's 223-mile John Muir Trail. Now almost two weeks ago, Sanchez finished the route unsupported in 3 days, 3 hours, and 55 minutes. It was seven hours better than the previous unsupported best, and though it trails François D'Haene's supported FKT by about eight hours, it is actually the second-best time on the route regardless of support. And Sanchez's previous attempt? He went 200 miles on the route only a week before his record-setting run.
Pete Kostelnick
Pete Kostelnick is nearing 3,000 miles on his 5,000-plus-mile Kenai, Alaska to Key West, Florida run. He's largely self supported (no planned outside aid), averaging over 50 miles per day, and now in North Dakota. Daily updates continue to fill his social-media account.
Geoff Oliver 85-Year-Old Age-Group World Records
England's Geoff Oliver became the first 85 year old to participate in and finish a 24-hour race at London's Self Transcendence 24-Hour Track Race over the weekend, racking up 77.310 miles. It's believed he set and established six total age-group world-record marks in the process, including 50k in 7:02:10 and 100k in 18:02:26. Full results.
Next Weekend – The Bear 100 Mile – Logan, Utah
Low key by design, the point-to-point The Bear 100 Mile is a crowd favorite, and not just because it's a Hardrock 100 qualifier.
Men
Tyler Fox – 6th 2018 Speedgoat 50k
Hal Koerner – 4th 2015 Arkansas Traveler 100 Mile
Jason Koop – 8th 2018 Leadville Trail 100 Mile
Marc Laveson – 4th 2017 White River 50 Mile
Dominick Layfield -14th 2017 Western States 100
Zac Marion – 1st 2018 Bryce Canyon Ultras 50 Mile
Chase Parnell – 4th 2017 Waldo 100k
Chuck Radford – 4th 2015 Leadville Trail 100 Mile
Jay Smithberger – 2nd 2017 Woodstock Festival 100 Mile
That looks like a lot of parity, and should make for a competitive men's race.
Women
Melissa Beaury – 1st 2018 Ouray 50 Mile
Liz Canty – 1st 2018 Beaverhead Endurance Run 100k
Kaytlyn Gerbin – 2nd 2018 Western States 100
Silke Koester – 14th 2016 UTMB
Anything can happen in 100 miles, but Gerbin gets the favorite nod here.
Call for Comments
That was a light column. Can we ask for a little help? We'd love to have you fill us in on the details of other races that happened in your area in the comments field below. Thanks!