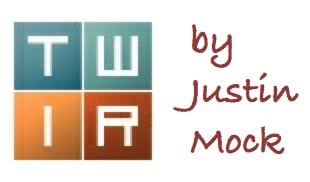 Vamanos! Let's go to Spain for the Transvulcania Ultramarathon and Penyagolosa Trails. Other highlights in this week's big, star-filled column include the UROC 100k, the Quad Rock 50 Mile, and the Quicksilver 100k. Summer is a coming, oh yeah.
Transvulcania Ultramarathon – La Palma, Canary Islands
Women
Ida Nilsson (Sweden) stepped to the starting line as the race favorite, thanks to two-straight wins on the 74-kilometer (46-mile) Transvulcania Ultramarathon course, and then went on to do exactly as expected. Nilsson delivered a wire-to-wire victory, finishing the point-to-point island traverse in 8:40. Although this year's race did perhaps suffer some talent drain with competing races on the same weekend, three consecutive wins at an internationally competitive race like Transvulcania certainly is a rarity and cause for celebration.
Nilsson's victory wasn't without uncertainty though. She was challenged throughout and second-place Mònica Comas (Spain) finished just six minutes back in 8:46. Up-and-comer Kelly Wolf (USA) was third, another three minutes behind Comas.
Other notable results included:
Brittany Peterson (USA) – 4th, 8:59
Ekaterina Mityaeva (Russia) – 5th, 9:13
Anna Mae Flynn (USA) – 6th, 9:22
Emilie Lecomte (France) – 12th, 10:25
Cassie Scallon (USA) – 13th, 10:49
Ildikó Wermescher (Hungary) – 16th, 11:02
Men
If Nilsson's win was to be expected, then Pere Aurell (Spain) finishing on top was just as much a surprise. He gained the lead at the race's high point, and then withstood a strong challenge from a fast-descending Dmitry Mityaev (Russia). Aurell finished in 7:37, 56 seconds in front of runner-up Mityaev. While Aurell has been on the Skyrunning as well as the trail-ultra scene for a few years, a win at Transvulcania is a definite peak.
Thibaut Garrivier (France) was third in 7:42.
Other notable finishers included:
Marco De Gasperi (Italy) – 4th, 7:44
Xavier Thévenard (France) – 5th, 7:46
Daniel Jung (Italy) – 7th, 7:51
Morgan Elliott (USA) – 9th, 7:54
Michel Lanne (France) – 11th, 8:05
Cole Watson (USA) – 12th, 8:07
Cody Reed (USA) – 13th, 8:14
The race was the year's second Skyrunner World Series contest, and the next is the May 27 Zegama-Aizkorri Marathon, also in Spain.
Transvulcania Alternate Distances – La Palma, Canary Islands
The big island festival included several other race distances too, and though of lesser recognition, these races too were dotted with other world-class runners.
Women
Maria Zorroza (Spain) led the women's marathon race in 4:51, and Laura Orgué (Spain) won the half marathon in 2:45. Orgué was also second in the day prior's Vertical K, trailing Christel Dewalle (France) in that one. Dewalle, it must be noted, served a four-month doping suspension in 2017.
Men
In the men's marathon, Danilson Silva (Cape Verde) won in 4:05, and perhaps made history with the first-ever iRunFar Cape Verde reference. Stian Angermund-Vik (Norway) won the half marathon, but like Orgué, was similarly relegated to second in the Vertical K. Pascal Egli (Switzerland) won the men's VK.
UROC 100k – Skylark, Virginia
Women
Amanda Basham made it two in a row at the UROC 100k. Her 10:40 bettered last year's time by 29 minutes and for her win, she's due $5,000! Even more impressively, Basham finished third overall, barely four minutes back of the men's runner-up.
Second- and third-place Sarah Keyes and Samantha Creath finished inside the overall top 10 too. Keyes ran 11:55, and Creath 12:36. Those runs were worth $2,000 and $1,500 each.
Among other notable entrants, Bethany Patterson was fifth in 12:53, and Amy Rusiecki was among the drops.
Men
While Basham finished better than her time from a year ago, the lead men were over an hour back of the 2017 times. Tyler Sigl was the men's best, thanks to a 10:08 finish. Jeff Colt and Brock Butler were second and third in 10:40 and 10:48, respectively.
Key drops included Brian Rusiecki, Anthony Kunkel, Stefano Ruzzo, and Marco Sturm.
Penyagolosa Trails – Castellón de la Plana, Spain
Penyagolosa Trails included three big races. The 108k (67-mile) race, called the CSP, was an Ultra-Trail World Tour (UTWT) event, the standalone 85k (53-mile) race was the Trail World Championships, and the 60k (37-mile) race was the MIM. Penyagolosa Trails put on its 20th edition this past weekend, and though its longer races might garner more international attention these days, they started out with the shortest distance, the MIM, back in 1999.
Women
The 108k CSP ran its seventh edition on Saturday and again went point to point while gaining 5,600 meters (18,375 feet) of elevation. Despite that history and the UTWT inclusion, both the men's and women's fields were largely competitive only because of Spanish runners. For the women, Fernanda Maciel (Brazil, but living in Spain) outran Emma Roca (Spain) and Leire Martinez (Spain). The trio finished in 14:47, 14:57, and 15:17, respectively.
Dominique Van Mechgelen (Belgium) won the 60k MIM in 6:48.
Men
Similarly, Spanish corredors took each of the top-three positions in the men's race too. Dani Aguirre finished in front of Javi Dominguez and Jose David Lutzardo. The group officially clocked 12:15, 12:32, and 12:43 results.
Hayden Hawks (USA) would've been a better fit into the 85k race, but instead won the undercard 60k in 5:25 as he comes back to racing from injury.
The next Ultra-Trail World Tour race is next week! The Ultra-Trail Australia 100k race happens on Saturday, May 18.
Trail World Championships – Castellón de la Plana, Spain
iRunFar was there, covering the 85k (53-mile) Trail World Championships. Separate coverage recounts the day's excitement in greater depth.
Women
Ragna Debats (Netherlands) raced everywhere last year, and that superior strength and fitness is still there. She led the women's race throughout and won with relative lack of drama in 9:55. Laia Cañes (Spain) was up next and was the first of three Spanish runners in the top five, which made Spain an easy shoo-in for team gold. Individually Cañes finished in 10:11. Claire Mougel (France) earned individual bronze thanks to her 10:15 finish.
Men
Never bet against the champ. Luis Alberto Hernando (Spain), age 40, won this race for an improbable third-straight time in 8:38. With teammate Cristofer Clemente immediately behind in second at 8:46, Spain easily captured the team gold too. Tom Evans (U.K.) was third in 8:49.
The next IAU world-championships event is the September 8 IAU 100k World Championships in Croatia.
Quad Rock 50 Mile – Fort Collins, Colorado
Quad Rock 50 Mile conditions were wildly different than a year ago. This year's race was overcast and muddy. 2017's race was exceptionally hot.
Women
Two-time U.S. Mountain Running Champion Addie Bracy continued her build to the Leadville 100 Mile and the Run Rabbit Run 100 Mile. This was already her third ultra of the year. Bracy ran 8:51, a time that ranks fourth best-ever here.
Michele Yates was a close second in 9:04, and Esther Erbe was third in 10:22.
In the accompanying 25-mile race, Abby Levene and Ginna Ellis dueled to 4:05 finishes with Levene in front by 58 seconds.
Men
A few splashes in the rain somehow didn't slow Jimmy Elam. First in 7:40, he's now third best on the race's all-time chart. Frank Pipp and Oliver Knauer were the second- and third-place finishers in 8:07 and 8:29.
The men's 25-mile race matched the women's with an equally close finish. Both Jackson Brill and Chris Mocko went under Mike Aish's former course record. The wild-haired Brill ran 3:13 to Mocko's 3:15.
Quicksilver 100k – San Jose, California
Women
Eyes on the prize. Readers know what Cat Bradley is training for. She took another step forward in her own 100-mile fitness with a 11:15 win at the San Francisco Bay Area Quicksilver 100k.
Wendy Stalnaker was second in 12:11, and Ken Huang was third in 12:35.
Rhea Black won the 50k contest with a 5:03 effort.
Men
Race local Ben Eysenbach led throughout and finished first in 9:53. And then Jean Pommier and Ian Driver ran onto the podium with 10:22 and 10:54 efforts.
In the 50k race, Rob Krar got away from Coree Woltering to win in 4:01. Woltering followed four minutes later.
Other Races
Whoos in El Moro 50k
Sally McRae and Jesse Haynes won the southern California Whoos in El Moro 50k with 4:36 and 3:50 winning times. Full results.
Smith Rock Ascent 50k
Maria Dalzot and Jesse Lang triumphed at Oregon's Smith Rock Ascent 50k with 4:22 and 3:53 results. Renee Metivier and Max King won the simultaneous 15-mile race in 2:00 and 1:42. Full results.
Copenhagen Marathon
The Boston Marathon weather a few weeks ago wasn't good, and Sage Canaday went to Plan B. Unfortunately after the Copenhagen Marathon, he's still chasing an Olympic Trials Marathon qualifying mark. Canaday finished this one in 2:23. Full results.
Call for Comments
The Ultra-Trail World Tour, the Skyrunner World Series, and the Trail World Championships are generally among the world's most competitive events. What other races happened though that could be commented upon in the field below?
[Editor's Note: We spend hours weekly creating this column, often ahead of races publishing results–by combing social media. We can't cover all trail/ultra races taking place each week, so we try to provide results of the most competitive and a spectrum of other events from around the world. Feel welcome to leave comments with additional race results or more information about the races we did cover. Thank you!]