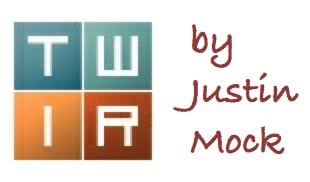 The World Mountain Running Long Distance Championships, the Skyrunner World Series Tromsø Skyrace, and the U.S. Skyrunning Series Power of Four 50k take top billing in this week's column.
World Mountain Running Long Distance Championships – Premana, Italy
Last weekend was the World Mountain Running Championships. This weekend was the World Mountain Running Long Distance Championships. Both races were held in the same host city, and the long course was held concurrently with the 32k Giir di Mont.
Men
[Editor's Note: On September 27, 2017, the IAAF announced that 2017 World Mountain Running Long Distance Champion Petro Mamu (Eritrea) had tested positive at an in-competition test at the 2017 World Mountain Running Long Distance Championships. A nine-month suspension starting on July 30, 2017 was announced, which means Mamu's results from that date forward through the suspension are nullified. An announcement on September 28th by the World Mountain Running Association (WMRA) confirmed the nullification of Mamu's fifth place in the 2017 World Mountain Running Championships, his win of the 2017 World Mountain Running Long Distance Championships, and his results from the 2017 World Mountain Running Association's World Cup events. The WMRA also noted that the ban was for a substance that treats asthma, and that the ban was reduced from two years to nine months by the IAAF because of Mamu's cooperation in the case. To quote the WMRA's reaction to the suspension-length reduction, "It is the feeling of the WMRA, that while we appreciate Mamu's cooperation regarding this case, the sentence does not act as enough of a deterrent.  As the ban now stands, Mamu will be eligible to compete at the World Championships and World Cup in 2018." With Mamu's disqualification here, Italy's Francesco Puppi takes the wining spot, while Switzerland's Pascal Egli moves up into the second position, and the USA's Tayte Pollmann becomes the 2017 third-place finisher. The balance of this article, and others noting Mamu's post-2017-suspension performances, have been updated.]
A week after finishing fifth, Petro Mamu (Eritrea) was victorious here in 3:12, two minutes up on second-place Francesco Puppi (Italy) wins the gold medal, following the announcement (described above) that Eritrea's Petro Mamu failed an in-competition drug test at the event. Mamu is both a former winner and the course-record holder of the Giir di Mont race. Pascal Egli (Switzerland) ran 3:18 for third second place.
Tayte Pollmann (U.S.A.), 20 years old and newly pro after exiting the University of Portland team, was fourth third in 3:24.
Here's the rest of the men's top 10:
Alessandro Rambaldini (Italy) – 4th, 3:24
Robert Krupička (Czech Republic) – 5th, 3:25
Luca Cagnati (Italy) – 6th, 3:26
Gil Pintarelli (Italy) – 7th, 3:28
Marcin Świerc (Poland) – 8th, 3:29
Didier Zago (France) – 9th, 3:33
Christian Mathys (Switzerland) – 10th, 3:34
Other notable finishers include:
Mario Mendoza  (U.S.A.) – 11th, 3:34
Ondřej Fejfar (Czech Republic) – 12th, 3:35
Tom Owens (Great Britain) – 15th, 3:36
Cole Watson (U.S.A.) – 23th, 3:39
Mamu's individual win was the only gold that host Italy did not earn. Team Italy totaled just 14 10 points in the team race, beating second- and third-place U.S.A. and Czech Republic. It was the third-straight team win in this competition for Italy.
Women
Silvia Rampazzo (Italy) and Kasie Enman (U.S.A.) went to the finish just 45 seconds apart. Rampazzo's winning time was 3:56, and Enman was officially in at 3:57. Earlier this year Rampazzo was third at the IAU Trail World Championships and second at the Zegama Marathon. Enman's individual silver comes a week after finishing 13th in last week's race.
Denisa Dragomir (Romania) earned the individual bronze at 3:59.
The rest of the women's top 10 included:
Petra Tratnik (Slovenia) – 4th, 4:01
Victoria Wilkinson (Great Britain) – 5th, 4:01
Addie Bracy (U.S.A.) – 6th, 4:07
Charlotte Morgan (Great Britain) – 7th, 4:08
Ingrid Mutter (Romania) – 8th, 4:09
Shelley Doucet (Canada) – 9th, 4:11
Antonella Confortola (Italy) – 10th, 4:11
Other notable finishers included:
Stephanie Jimenez (Italy) – 11th, 4:12
Michaela Mertova (Czech Republic) – 15th, 4:20
Marianne Hogan (Canada) – 18th, 4:24
Kristi Spravzoff (U.S.A.) – 20th, 4:28
Dani Moreno (U.S.A.) – 21st, 4:31
Anita Ortiz (U.S.A.) – 26th, 4:40
Italy again earned team gold, their second straight here. The U.S. earned silver, and Romania was third.
Tromsø Skyrace – Tromsø, Norway
The Tromsø Skyrace was race two of three in the Skyrunner World Series Sky Extreme category. The sea-to-summit 53k course includes 4,600 meters (15,000 feet) of elevation gain, and some serious exposure.
Men
First in 2015 and second in 2016, Jonathan Albon (Great Britain) was back atop the podium. His 7:01 winning time was some 10 minutes off of last year's mark, but placed him comfortably in front of second-place Bhim Gurung (Nepal). Michel Lanne (France) was a distant third in 7:27.
The popular race also included several other notable finishers:
Fabien Antolinos (France) – 4th, 7:32
Hector Haines (U.K.) – 6th, 7:40
Cody Lind (U.S.A.) – 8th, 7:44
Zaid Ait Malek (Spain) – 9th, 7:52
Matt Shryock (U.S.A) – 16th, 8:40
With a second and a first, Gurung leads the series rankings. Albon, last year's series winner, did not contest the year's first Sky Extreme race.
The accompanying Blåmann Vertical race was part of the first-year Vertical Kilometer World Circuit, and uphill master Stian Angermund (Norway) was the race winner here.
Women
Each of the top-three women finished in quick succession. Maite Maiora (Spain), Ragna Debats (Netherlands), and Núria Picas (Spain) ran 8:21, 8:25, and 8:39, respectively. All three eclipsed Jasmin Paris's 2016 course best of 8:42.
Neither Megan Kimmel (U.S.A) nor Hillary Allen (U.S.A.) finished the race.
With two wins in as many races, Maiora is the current Sky Extreme series leader.
Eli Anne Dvergsdal (Norway) won the Vertical K race in 45:58, a single second ahead of co-race director Emelie Forsberg (Norway).
The next Skyrunner World Series event is the August 26 Matterhorn Ultraks 46k in Switzerland. It is a Sky Classic race. The final Sky Extreme race is the September 17 Glen Coe Skyline race in the U.K.
Power of Four – Aspen, Colorado
Men
Make it two in a row for Morgan Elliott. During last year's winning U.S. Skyrunning Series campaign, Elliott ran 5:17 here. He bettered that with a solo 5:06 run this year. Second-place Sean Van Horn ran 5:25, a day after taking part in the race's accompanying mountain-bike race. Weston Hill (New Zealand) was third in 5:34.
In the Vertical K race, also part of the U.S. Skyrunning Series, Joe Gray earned his third-straight win. His 38:20 was nearly three three minutes better than second. Gray doubled back later in the weekend to win the XTERRA Castle Rock Trail Run 20k.
Women
Kathryn Ross, who won the Kendall Mountain Run in July, won the women's 50k in 6:11. She was nearly an hour ahead of her closest chaser, and like men's winner Elliott, also earned a $1,000 cash prize.
Ginna Ellis and Amanda Pevoteaux were second and third in 7:00 and 7:04, respectively.
Despite prize money going three deep, the women's Vertical K race had just five finishers. Kristen Renshaw was the race winner in 56:56.
The next U.S. Skyrunning Series race is the September 1, 2, and 3 The Rut series of races.
Angeles Crest 100 Mile – Wrightwood, California
Fourth a year ago in 20:03, Jerry Garcia went one minute slower but won this year's race. It wasn't until after mile 90 that Garcia overtook Branden Bollweg for the ultimate lead. Bollweg, racing in the 'solo' division without pacers or crew, finished second in 20:13, and Dominic Grossman was third for the second-straight year, this time in 20:36.
Rachel Ragona, this year's Leona Divide 50 Mile champ, took the women's crown in 24:32. She too was going sans pacers and crew. Serena Eley was second in 25:58, and Diana Treister was third in 27:38.
White River 50 Mile – Crystal Mountain, Washington
Olin Berger was the surprise winner of the White River 50 Mile. Just eighth back in 2015, Berger was 37 minutes from that time and finished in 6:59. Zach Ornelas and Zach Szablewski chased to 7:05 and 7:14 finishes.
Women's winner Kim Magnus edged second-place Christine Mosley by just 34 seconds. Both finished in 8:43. Third-place Leah Ling clocked 9:04.
Other Races and Runs
Leadville Boom Days Pack Burro Race
Although George Zack and Jack have had great success at the Fairplay World Championship Pack Burro Race, it's on the 22-mile Leadville Boom Days Pack Burro Race that they've been nearly unbeatable. Second last weekend, Zack and Jack again wrecked any chance that Kirt Courkamp and Mary Margaret had at a Triple Crown run. Zack and Jack championed the race in just under four hours, and Courkamp, who will run next weekend's Leadville Trail 100 Mile, and Margaret were fourth. Women's winner Caitlin Jones and Titus were again third overall, and do carry Triple Crown hopes into next weekend's Buena Vista finale. Full results (when available).
Ouray Endurance Run
The Ouray Endurance Run's 100-mile and 50-mile events took place in its namesake town in Colorado. Chris Price and Melissa Beaury set course records in the 100-mile distance with 30:46 and 34:26.
In the 50 mile, Chris Hammes and Shannon Daileader won in 14:24 and 19:24, respectively. Full results (when available).
Skyline 50k
Sean Pont won the Skyline 50k in northern California for the men in 3:46, and YiOu Wang ran 4:07 to win the women's division. Full results.
Beast of Burden 100 Mile
The summer edition of upstate New York's Beast of Burden 100 Mile celebrated Jim Salmeri as race winner and new course-record holder. In what looks to be his 100-mile debut, Salmeri ran 14:41. Tyler Eustance won the accompanying 50-mile race in 6:02. It was not yet clear who won the women's races. Can a reader comment to let us know? Thanks! Full results (when available).
Standhope 60k
In Idaho, Erik Syrstad and Emily Williams led the Standhope 60k in 7:35 and 9:24. Winners in the 30k event were Benjamin Stout in 2:56 and Lizzie Gill in 3:53. Full results.
El Vaquero Loco
Jason Schlarb won the 50k El Vaquero Loco distance for the men and Kelsy Bingham for the women. Luke Nelson took the win in the 25k distance for the men and Meredith Edwards for the women at this event outside of Afton, Wyoming. Full results (when available).
Dahlgren Heritage Rail Trail 50k
Even the Hardrock 100 doesn't temper Michael Wardian's heavy race schedule. Already back at it, he won the Dahlgren Heritage Rail Trail 50k in Virginia in 3:19. Bethany Patterson won the women's race in 3:59. Full results.
Nolan's 14
What's this, Andrew Hamilton lost a Colorado 14er FKT? Hamilton is unmatched in Colorado, but on the 14-peak Nolan's 14 route, Iker Karrera (Spain) went next level. Sixth at last month's Hardrock 100, Karrera took a runner's speed to the route and went for 47 hours and 40 minutes, some six hours better than the previous best. iRunFar talked with Karrera in depth about the adventure afterward.
Other News – Fuxian Lake Highland Ultra – Yuxi, China
After two years in Doha, Qatar, the IAU 50k World Championships were cancelled earlier this year. The event won't be held this year, but the September 30 Fuxian Lake Highland Ultra 50k is acting as a standby alternative/trial event with the support of the International Association of Ultrarunners.
The race will take place in Yuxi, China on a point-to-point road course around Fuxian Lake. Prize money will run three deep with each of the men's and women's winner earning roughly $3,700.
Call for Comments
As always, we welcome reader support with this column.  What additional race results from your neck of the woods can you add to the comments section below?