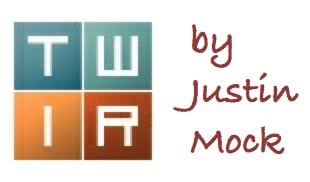 Switzerland's famed Sierre-Zinal race was this weekend, and the Leadville Trail 100 Mile is next. Those two races are among the features in this week's short column.
Sierre-Zinal – Zinal, Switzerland
Sierre-Zinal is one of the original mountain races, withthis year presenting its 44th edition. Point-to-point, 31 kilometers in length, and with a punishing 1,600-meter opening climb before falling into a runaway descent, it's a real classic and delivers a world-class field year after year.
Women
Lucy Wambui Murigi (Kenya), the race's 2015 champion, and Michelle Maier (Germany), the race's 2016 champion, met to settle the score. Murigi, fresh off a win at the World Mountain Running Championships, ran away with it, over six minutes better than Maier. Murigi finished in 2:58, and Maier was second in 3:05.
Third-place Ammandine Ferrato (France) came in at 3:09.
Here's the rest of the women's top 10:
Céline Jeannier (France) – 4th, 3:10
Silvia Rampazzo (Italy) – 5th, 3:11
Laura Orgué (Spain) – 6th, 3:12
Celia Chiron (France) – 7th, 3:12
Gloria Giudici (Italy) – 8th, 3:12
Elisa Chabbey (Switzerland) – 9th, 3:14
Aline Camboulives (France) – 10th, 3:15
Men
Kilian Jornet (Spain) seemingly can do no wrong. Not a separated shoulder could keep him from winning last month's Hardrock 100, and certainly not any of his competitors here. Racing ahead on the 10k downhill finish, Jornet earned his fifth Sierre-Zinal win in 2:33.
Second-place Rob Simpson (U.K.) was close, also in at 2:33, but 14 seconds behind. Following the MaXi-Race in May, Max King (U.S.A.) had another strong European race. He was third in 2:34.
Here's the rest of the men's top 10:
Petro Mamu (Eritrea) – 4th, 2:36
Mattias Kyburz (Switzerland) – 5th, 2:36
Stephan Wenk (Switzerland) – 6th, 2:37
Thibault Baronian (France) – 7th, 2:37
Will Rodriguez Herrera (Colombia) – 8th, 2:37
Marco De Gasperi (Italy) – 9th, 2:37
Marc Lauenstein (Switzerland) – 10th, 2:38
And here are some other notable finishers in the men's field:
Martin Anthamatten (Switzerland) – 11th, 2:39
Sylvain Court (France) – 27th, 2:48
Matt Flaherty (U.S.A.) – 28th, 2:48
Jonathan Wyatt (New Zealand) – 42nd, 2:53
Diego Pazos (Switzerland) – 58th, 3:00
Andy Wacker (U.S.A.) – 59th, 3:00
Aspen Backcountry Marathon – Aspen, Colorado
Megan and David Roche kept this one in the family. Megan's 3:51 marked her second-straight win at the Aspen Backcountry Marathon, and David's 3:23 vaulted him from second a year ago to first. The two each earned $600 in prize money.
Megan was most closely followed by Sandi Nypaver, second in 4:10. Jen Burn was a distant third in 4:43.
Josh Eberly and Timmy Parr were second and third in the men's race in 3:31 and 3:34, respectively.
Other Races
Eastern States 100 Mile 
Kathleen Cusick and Jayson Kolb won Pennsylvania's Eastern States 100 Mile in 27:51 and 21:13, respectively. Cusick also won in 2015 and 2014, and Kolb's time ranks second fastest in the race's four-year history. Full results.
Bigfoot 200 Mile
The Bigfoot 200 Mile in Washington state isn't over yet but Van Phan won the women's race in 72 hours and 22 minutes, and Jason Kinsella sealed the deal on the men's race in a new course record of 55:49. Live tracking.
Bridger Ridge Run
Christi Richards and David Sinclair won the 33rd annual Ed Anacker Bridger Ridge Run, one of the U.S.'s original mountain runs, in 4:10 and 3:06, respectively. The 19.65-mile course traverses the crest of the Bridger Mountains outside of Bozeman, Montana from north to south. Full results.
Mount Ashland Hill Climb Run
This 13.3 miler packs a brutal punch of 5,600 feet of climbing on Mount Ashland in Oregon. The race celebrated its 40th edition this weekend–it's the weekend of longstanding mountain races around the globe! Nataline Chirgwin won the women's race in 2:29 and Nathan Einbinder bested in the men's in 1:58.
Next Weekend – Leadville Trail 100 Mile – Leadville, Colorado
Women
Camille Herron – 1st at 2017 Comrades Marathon
Gina Lucrezi – 2nd at 2016 Leona Divide 50 Mile
Corrine Malcolm – 1st at 2016 Cayuga Trails 50 Mile
Abby Mitchell – 2nd at 2017 Dirty Thirty
Carrie Stafford – 6th at 2016 Leadville Trail 100 Mile
Maggie Walsh – 2nd at 2016 Leadville Trail 100 Mile
Annie Weiss – 5th at 2017 Black Canyon 100k
Devon Yanko – 3rd at 2016 Western States 100 Mile
The high-altitude Leadville Trail 100 Mile "Race Across the Sky" is expected to have an especially dynamic women's race. With Gina Slaby no longer expected on the starting line, what was a big three is instead looked at as a prized match-up between Herron and Yanko. The two could threaten course-record pace, and Herron's race in particular is likely to be won or lost on the midrace double 3,200-foot climb of Hope Pass and back. Though less known than those two, 2016 runner-up Maggie Walsh is perhaps best suited for the altitude and could be a surprise winner.
Men
Duncan Callahan – 11th at 2014 Leadville Trail 100 Mile
Anthony Kunkel – 2nd at 2016 JFK 50 Mile
Nick Lewis – 2nd at 2014 Thunder Rock 100 Mile
Zac Marion – 10th at 2015 Bear 100 Mile
Jim Rebenack – 1st at 2017 Quad Rock 50 Mile
Brett Rivers – 9th at 2014 Western States 100 Mile
Ian Sharman – 1st at 2016 Leadville Trail 100 Mile
Michael Wardian – What doesn't Mike run?!
Stephen Wassather – 1st at 2016 Sean O'Brien 100k
Look for Sharman to do what he does at Leadville. In addition to last year, Sharman also won in 2015 and 2013. Anything could happen over 100 miles, but methinks only Mocko could potentially match the defending champ in this one.
Though previously expected to race, Rob Krar is no longer listed among the entrants. Chris Mocko is on the entrants list but we don't believe he's running.
Call for Comments
Who's your pick for the women's race at next weekend's Leadville Trail 100 Mile?  And the men's?
Results for several other races–Fat Dog 120 Mile and Mount Ashland Hill Climb included–were outstanding at the time of this writing. What can our readers add to this week's column in the comments field below?