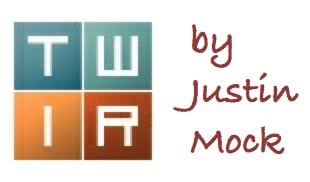 AJW called it late last week, it was a big weekend for Colorado. This week's column includes highlights from the Leadville Trail 100 Mile, the Pikes Peak Ascent and Marathon, and the TransRockies Run. Add to that Sweden's Ultravasan 90k, Oregon's Waldo 100k, and British Columbia's Squamish 50 Mile and it was a particularly competitive weekend.
Leadville Trail 100 Mile – Leadville, Colorado
The 35th annual Leadville Trail 100 Mile had just over 600 starters, including representatives from 35 countries and all 50 states, and the finish ran largely to script.
Men
It was predictable, but that doesn't mean it was easy. Ian Sharman reported a number of in-race challenges, including a wrong turn, but overcame all of it to win for the fourth time here. Sharman's 17:34 was the slowest of his five Leadville finishes, but was what he called his most fulfilling in consideration of the day's obstacles. And he still was almost an hour ahead of second place.
David Teirney and Michael Hewitt were second and third in 18:32 and 18:59, respectively.
Other notable finishers included:
Brett Rivers – 6th, 19:25
Michael Wardian – 10th, 20:18
Among other contenders, Anthony Kunkel dropped near mile 70, and Chris Mocko did not start.
Women
This one was closer. Devon Yanko won the women's race in 20:46, 30 minutes better than second-place Simona Morbelli's 21:16. Yanko gained the lead over Morbelli, who'd previously been leading, on the second trip over Hope Pass.
Further out, Yanko is registered for December's flat-and-fast Brazos Bend 100 Mile in Texas. Morbelli is Italian and Leadville was her 100-mile debut.
Christy Burns ran 21:43 for third.
Other notable finishers included:
Corrine Malcolm – 4th, 22:52
Gina Lucrezi – 9th, 25:41
Camille Herron went out fast, and–perhaps regrettably–was alongside the men's leaders for the opening hours. She dropped near mile 40 with injury. Maggie Walsh also looks to have missed the finish.
Pikes Peak Ascent and Marathon – Manitou Springs, Colorado
The Saturday Pikes Peak Ascent is a 13.3-mile climb to the top of America's Mountain. After 7,815 feet of elevation gain, runners reach the 14,115-foot summit. Sunday's round-trip Pikes Peak Marathon does the same, before turning around for a near-equal amount of descent and a full 26.2-mile marathon.
Men Ascent
Joe Gray repeated as men's winner, the first to do so in 15 years. His 2:08 winning time was three minutes off of his outstanding finish from last year, and–not to discredit Gray at all–still some seven minutes back of Matt Carpenter's unassailable 2:01 record from 1993. Gray earned both a $2,000 first-place prize and an extra $1,000 for the weekend's fastest trip up the mountain.
It was a relatively light year for the men's field. Just five men ran under 2:30. Eight did a year ago, and the record for that benchmark was 2014, when the race served as the World Mountain Running Long Distance Championships and the top 23 men all ran sub-2:30. Gray speculated on social media afterward that recent heavy rains had left the trail in an unfavorable-for-fast-times condition.
Still, Gray was well clear of his chasers. Second-place Touru Miyahara (Japan) ran 2:18, and former University of Colorado runner Seth DeMoor was third in 2:21.
Olympic Marathon Trials qualifier Ben Payne was fourth in 2:23, and Jan Margarit (Spain) was fifth in 2:25.
Other notable finishers included:
Simon Gutierrez – 13th, 2:40
Tim Parr – 15th, 2:45
Women Ascent
Serkalem Biset Abrha, an Ethiopian 2:31 marathoner who trains out of Albuquerque, New Mexico won the women's race in 2:42. She was less than a minute up on fast-closing Anna Mae Flynn. Third-place Addie Bracy ran 2:47.
Fourth- and fifth-place Shannon Payne and Kathryn Ross went up in 2:53 and 2:54, respectively.
Other notable finishers included:
Brandy Erholtz – 6th, 3:02
Men Marathon
Rémi Bonnet (Switzerland) was relatively uncontested in this one. He won in 3:37, the result of a 2:16 ascent and 1:20 descent. For perspective, Alex Nichols won last year's race in 3:40, and Kilian Jornet won the 2012 race in a leisurely 3:40. Matt Carpenter's course record is 3:16, again dating to 1993.
Second-place Darren Thomas was the day's only other sub-four-hour finisher, running 3:48. Carlos Ruibal was third in 4:00.
About 6.5 hours after finishing Leadville, Michael Wardian started his trip up and down Pikes. He finished the rare double in 6:02.
Women Marathon
Local runner Kristina Mascarenas gained the women's win in 4:38, only 47 seconds better than second-place Courtney Dauwalter. Mascarenas was just third to the top, in 3:09, but used a runaway 1:29 descent to overtake both Dauwalter and first-to-the-top Jackie Pirtle-Hall. Pirtle-Hall summited in 2:58, but was almost 18 minutes slower than Mascarenas on the downhill, and she finished third in 4:46.
Ultravasan 90k – Sälen, Sweden
The fourth annual Ultravasan 90k took place on the same track as the world's oldest, longest, and biggest cross-country ski race. Both events run point to point, largely through forests, and on a nearly-pancake flat course. The run race had about 1,000 starters.
Men
In wet conditions and only with some 11k to go, Elov Olsson (Sweden) gunned down Patrick Reagan (USA) to win the men's race. Olsson would finish first in 6:07, and Reagan was just over a minute back, second in 6:08. The two improved on their eighth- and third-place finishes, respectively, from the 2016 race.
Henri Ansio (Finland) was third in 6:11.
Other notable finishers included:
Fritjof Fagerlund (Sweden) – 5th, 6:29
Eric Senseman (USA) – 7th, 6:38
Women
Ida Nilsson (Sweden) grabbed Jasmin Nunige's year-old course record in this one. Finishing first in 6:51, Nilsson was three minutes better than history and 20 minutes better than everyone else this year.
Second- and third-place Johanna Bygdell (Sweden) and Jo Meek (U.K.) ran 7:11 and 7:26, respectively.
Other notable finishers included:
Traci Falbo (USA) – 11th, 8:39
TransRockies Run – Beaver Creek, Colorado
Part summer camp, part race, the TransRockies Run is all fun. The prize money that made this one competitive almost a decade ago is gone, but the event is still a multi-day stage race through the Colorado Rockies. Offered at the event is a six-day stage race that can be competed in teams or solo, as well as a three-day solo event. The six-day event offers some 120 miles and about 20,000 feet of climbing.
Men
Charlie Ware and Catlow Shipek ruled the traditional six-day team competition. They were relatively unchallenged in this division with a total 16:45 run time.
Going solo, Chad Trammell did the same route in a collective 15:28 to win what is called the Run6 race.
The three-day race, where runners compete as individuals, was exceptionally close. Mike Popejoy totaled 7:29 over the event's opening three stages, less than two minutes better than Kris Brown's 7:31. Popejoy was almost a minute better on day's one and two, and then the pair finished together on day three.
Women
Amanda Basham and Keely Henninger again ruled the women's team race, this time in 19:19. It was some three hours better than Jackie Merritt and Maggie Guterl.
Finishing her UTMB prep, Magdalena Boulet got her 120-mile week in over six days here and won the individual race in 19:00. Other notable finishers in this class included fourth-place Elisabet Barnes (21:25) and seventh-place Nicole Kalogeropoulos (23:14).
Helen Galerakis ruled the women's individual three-day race, finishing in 11:07.
Mixed
In the coed division, the European-based team of Germain Grangier and Katie Schide totaled 18:27, leading Ryan Lassen and Cat Bradley by 72 minutes.
Waldo 100k – Oakridge, Oregon
It happened again, another tie! In the men's Waldo 100k, both Colton Gale and Duke Wasteney are credited with matching 10:01:05 finish times atop the leaderboard. Third-place Yann Bernaquez almost joined the pair, finishing only six minutes back.
Women's winner Camelia Mayfield went for 10:47, 27 minutes better than second-place Gina Slaby. Mayfield, a fast but infrequent ultrarunner, won the first Under Armour Mountain Running Series 50k race earlier this year on Mt. Bachelor. Slaby was said to be using the race as prep for the coming Plain 100 Mile.
Past champ Meghan Laws (previously Arbogast) was third in 11:40.
Under Armour Mountain Running Series – Killington, Vermont
Installment two of the first-year Under Armour Mountain Running Series took place in Vermont. Just as he did in the opening race, Cody Reed was again out front. There would be no tie in this one though, Reed's 4:24 50k finish was the day's best. Josh Ferenc and Brian Rusiecki were second and third in 4:36 and 5:09, respectively.
Amy Rusiecki won the women's race in 5:45, with Sarah Keyes and Elizabeth Ryan second and third in 5:50 and 5:59. The race again included a total $5,000 prize purse with $1,500 going to each of its first-place finishers.
The year's final races are September 8 through 10 at Colorado's Copper Mountain Resort.
Squamish 50 Mile – British Columbia
Point to point and with 11,000 feet of elevation gain in the "outdoor recreation capital of Canada" is the Squamish 50 Mile
Mike Murphy and Lisa Polizzi won the 50-mile races in 8:10 and 9:52, respectively.
In the Sunday 50k, Marcus Ribi and Rachel Jaten were victorious in 5:02 and 5:36.
And in the short-course 23k, Curtis Jung edged Anne Marie Madden for the overall win. Both ran 1:55 with Jung just 23 seconds ahead. On-the-comeback trail Ellie Greenwood was second female in 2:05.
Full results (when available).
Next Weekend – Cascade Crest 100 Mile – Easton, Washington
Men
Chris Calzetta – 2nd at 2016 Quiksilver 100k
Lindsay Hamoudi – 2nd at 2016 Pine to Palm 100 Mile
Ben Koss – 2nd at 2017 Gorge Waterfalls 100k
Jesse Rickert – 4th at 2017 San Juan Solstice 50 Mile
Phil Shaw – 9th at 2016 Cascade Crest 100 Mile
Matt Urbanski – 3rd at 2017 Rocky Raccoon 100 Mile
Women
Kaytlyn Gerbin – 4th at 2017 Western States 100 Mile
Ashley Nordell – 1st at 2017 Minnesota Voyageur 50 Mile
Sorry men, this short preview was only included because of the ladies, and more specifically, two women. While typically competing in less-competitive races, Nordell is always rock solid. She's won some seven out of her last eight races, including the 2016 Bighorn 100 Mile, and further back the 2015 Angeles Crest 100 Mile. Gerbin too is wildly successful in the Pacific Northwest, and went big with a fourth-place finish at this year's Western States. Look for a compelling race between two similarly accomplished runners.
Call for Comments
Performance of the weekend? Sharman's fourth win, or Gray's second straight at Pikes? Or Wardian's improbable double?
As always, readers are welcome to contribute commentary on any other results in the comments field below. Thank you!