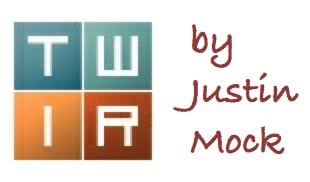 In this week's column, we highlight the World Mountain Running Championships, the Swiss Alpine Marathon, and the Speedgoat 50k. And we can't forget the World Championship Pack Burro Race!
World Mountain Running Championships – Premana, Italy
There are a lot of 'world championships' in the sport these days, but this is the original, and the one that really matters. The 33rd World Mountain Running Championships was an up-and-down race, two 6.5k laps for the men and women, and a single 6.5k track for the juniors. Some 320 runners from 35 countries and all continents–except Antarctica, of course–took part.
Women
Lucy Wambui Murigi (Kenya) is the rare African female who can compete at a world-class mountain-running event. She just doesn't do it that often. The archives have her winning the 2015 Sierre-Zinal race and finishing second at the Jungfrau Marathon that same year. And now she is a world champion, winning the race in 1:01:26, over a minute ahead of second place.
What's this, Andrea Mayr (Austria) can run downhill too? The 37-year-old six-time world mountain-running champion has historically dominated the event in even years, when the course is limited to an uphill route, including in 2016. Mayr, who was just third at the European Mountain Running Championships in Slovenia three weeks ago, ran hard for a second-place 1:02:44.
Sarah Tunstall (Great Britain), who was second at that European championships race, was third in 1:04:16.
Rounding out the top 10 were:
Maude Mathys (Switzerland) – 4th, 1:06:02
Allie McLaughlin (U.S.A.) – 5th, 1:06:06
Adeline Roche (France) – 6th, 1:06:13
Alice Gaggi (Italy) – 7th, 1:07:12
Addie Bracy (U.S.A.) – 8th, 1:07:46
Lucie Maršánová (Czech Republic) – 9th, 1:08:42
Pavla Schorná Matyášová (Czech Republic) – 10th, 1:08:53
Other notable finishers included:
Celia Chiron (France) – 12th, 1:09:08
Kasie Enman (U.S.A.) – 13th, 1:09:11
Sara Bottarelli (Italy) – 14th, 1:01:01
Caitlin Patterson (U.S.A.) – 23rd, 1:12:14
With the top-three runners scoring, the U.S. women totaled 26 points to earn team gold. Host Italy was second in with 32 points, and the Czech Republic was third with 41 points. Fifteen countries fielded teams.
Men
Wow, Uganda crushed this one. The powerhouse team swept the podium. Victor Kiplangat, Joel Ayeko, and Fred Musobo ran 52:31 52:50, and 53:57. Kiplangat was the 2016 junior runner up, Ayeko was the 2016 junior champion, and Musobo was the 2015 senior champion.
Defending champ Joe Gray (U.S.A.) was fourth in 55:35.
[Editor's Note: On September 27, 2017, the IAAF announced that 2017 World Mountain Running Long Distance Champion and original fifth-place finisher at this race, the 2017 World Mountain Running Championships, Petro Mamu (Eritrea) had tested positive at an in-competition test at the 2017 World Mountain Running Long Distance Championships, which we held a week after this race. A nine-month suspension starting on July 30, 2017 was announced, which means Mamu's results from that date forward through the suspension are nullified. An announcement on September 28th by the World Mountain Running Association (WMRA) confirmed the nullification of Mamu's fifth place in the 2017 World Mountain Running Championships, his win of the 2017 World Mountain Running Long Distance Championships, and his results from the 2017 World Mountain Running Association's World Cup events. The WMRA also noted that the ban was for a substance that treats asthma, and that the ban was reduced from two years to nine months by the IAAF because of Mamu's cooperation in the case. To quote the WMRA's reaction to the suspension-length reduction, "It is the feeling of the WMRA, that while we appreciate Mamu's cooperation regarding this case, the sentence does not act as enough of a deterrent. As the ban now stands, Mamu will be eligible to compete at the World Championships and World Cup in 2018." The balance of this article, and others noting Mamu's post-2017-suspension performances, have been updated.]
Rounding out the top 10 were:
Petro Mamu (Eritrea) – 5th, 55:45
Xavier Chevrier (Italy) – 5th, 55:47
Bernard Dematteis (Italy) – 6th, 56:04
Patrick Smyth (U.S.A.) – 7th, 57:19
Andrew Douglas (Great Britain) – 8th, 57:32
Robert Penin Surum (Kenya) – 9th, 57:39
Julien Rancon (France) – 10th, 57:45
Other notable finishers included:
Martin Dematteis (Italy) – 11th, 57:58
Brett Hales (U.S.A.) – 21st, 59:39
Andy Wacker (U.S.A.) – 29th, 1:00:52
Uganda, of course, took the team win with a perfect score of six, though their fourth runner was just 64th. Italy was second and the U.S. was third.
Girls
Uganda, again. Risper Chebet (Uganda) was way out in front in 31:46. Bahar Atalay (Turkey) was second in 33:01, and Lauren Gregory (U.S.A.), a Colorado high-school star who will run at the University of Arkansas next year, was third in 33:33.
Romania won the team competition with 24 points, the U.S. was second with 30 points, and Italy was third with 33 points.
Boys
Yes, this one too was won by Uganda! Oscar Chelimo was the individual winner in 26:46, almost a full minute ahead of second-place Daniel Pattis (Italy). Chelimo appears to be just 15 years old, and already has an 8:08 3,000-meter best.
Tallon Hull (U.S.A.) ran 28:01 for third. He competed in Utah as a high schooler and ran an 8:46 two mile last month.
Uganda took team gold here too, with 13 points. Romania was second with 22 points, and Italy was third with 25 points.
The next WMRA event is next weekend's World Mountain Running Long Distance Championships, also in Premana, Italy.
Swiss Alpine Marathon – Davos, Switzerland
Women
The Swiss Alpine Marathon is actually 78k (48 miles) on a loop course through the Swiss Alps. The women's race was all Ida Nilsson (Sweden). Her big year continued with an hour-plus win in 7:05. Nilsson was sixth overall.
Sarah Morwood (Great Britain) and Luzia Buehler (Switerzland) were second and third in 8:10 and 8:12, respectively.
Mimmi Kotka (Sweden) won the accompanying 47k, and Francesca Canepa (Italy) won the 133k event.
Men
Working on quick recovery following an 11th-place finish at last month's Western States 100, Tòfol Castanyer (Spain) went for the win here. At 45 years old, Castanyer's throwback performance was a 6:25 victory.
Tenth in 2015, and fourth in 2016, Roman Wyss (Switzerland) improved to second in 6:33, and Matt Flaherty (U.S.A.) closed hard to finish third in 6:38.
Speedgoat 50k – Snowbird Resort, Utah
Women
Fresh off a Four Pass Loop Fastest Known Time in Aspen, Colorado, Anna Mae Flynn won the Speedgoat 50k in new course-record time. Flynn went for 6:18, bettering Hillary Allen's 2015 6:37, and finished 10th overall. Flynn has had a big summer with standout performances at the GoPro Mountain Games and Broken Arrow Skyrace too.
Second-place Kelly Wolf ran 6:27, also under the previous course best, and Brittany Peterson was third in 6:48.
Christy Marvin and Sandi Nypaver also dipped under the seven-hour mark with 6:55 and 6:57 fourth- and fifth-place finishes, respectively.
Karley Rempel won the accompanying Speedgoat Vertical Mile, held over 10k in distance, in 2:02.
Men
Just over a month after dropping from Western States, Jim Walmsley (aka the Maricopa Marauder) is officially back in business. Last week Walmsley broke a stout course record at the Kendall Mountain Run, and this week he went big at Speedgoat. Finishing in 5:04, Walmsley was eight minutes better than Sage Canaday's 2014 course record.
Of course, way back in 2014, Walmsley was 28th here in 6:51. How far he has come!
Tim Tollefson was second in 5:23, Canaday was third in 5:31, and Dylan Bowman was fourth in 5:50.
We're a month away, bring on UTMB for these men.
In the day prior's Vertical Mile, winner Hayden Hawks ran 1:37.
Skyrace Comapedrosa – Arinsal, Andorra
The Skyrace Comapedrosa was the seventh of 11 races in the Skyrunner World Series Sky Classic division. In competition were 312 runners from 18 countries, and it was the steepest race in the series–2,280 meters (7,480 feet) over just 21k.
Women
Sheila Avilés (Spain) scored an upset win over Laura Orgué (Spain), and also broke Orgué's course record from last year's race. The two were out front in 3:17 and 3:19. Takako Takamura (Japan) ran 3:26 for third. Two Americans Hillary Gerardi and Megan Kimmel were fourth and fifth in 3:28 and 3:33. Presumably this was a rare off day for Kimmel, who typically is closer to the front.
Other notable finishers included:
Oihana Azkorbebeitia (Spain) – 6th, 3:34
Anna Comet (Spain) – 8th, 3:40
Men
For the second time in as many weeks, 19-year-old Jan Margarit (Spain) was victorious. Margarit ran 2:35, a new course record. Third at last weekend's Dolomites Skyrace, Marco De Gasperi (Italy) was second here in 2:41, and Ruy Ueda (Japan) was third in 2:44.
Other notable finishers included:
Zaid Ait Malek (Spain) – 4th, 2:47
Aritz Egea (Spain) – 8th, 2:53
Kiril Nikolov (Bulgaria) – 16th, 2:58
The next Skyrunner World Series event is the August 5 Tromsø Skyrace in Norway, part of the Sky Extreme series.
World Championship Pack Burro Race – Fairplay, Colorado
The World Championship Pack Burro Race goes back 69 years! The race's history dates back to Colorado's mining days, and today is a celebration of the West.
Not that much unlike ultrarunning, pack burro racing has increased in popularity in recent years, and like ultrarunning, that popularity causes some reflection by some longtime participants. Race fields regularly hit new all-time highs with over 60 man-and-burro teams racing in six or seven different mining towns around Colorado. The growth makes for a potentially dangerous start and increased team conflicts, but also brings more and more attention to the once-dying mining towns that are now dependent on tourism. Typically the races act as the marquee draw as part of a tourist festival, and for some runners, races are competitive–this one paid $1,000 to its overall winner–but for most newcomers, the races are a bucket-list event.
Typically men's and women's results are not segregated by gender, and there have been overall women's winners. At the time of this writing, it is not yet clear who won the women's 29-mile world championship race–a lollipop from 9,953-foot Fairplay to the top of 13,186-foot Mosquito Pass and back–but it is expected that Caitlin Jones and Titus maintained their lead to the finish. It would be Jones's first world championship. Perennial short-course contender Louise Kuehster and Pandora were the first female team to win the short-course 15-mile race.
For the men, three-time world champion George Zack and Jack reached the top of Mosquito first, and collected the accompanying $200 "First Ass up the Pass" prize, but were run down by a fast-descending Kirt Courkamp and Mary Margaret. The two would stay roughly together all the way back to town, but as they passed through historic South Park City, and past the gift shop with the Mr. Hanky decoration out front, it was clear that Courkamp and Mary Margaret would not surrender the lead. Courkamp, who went for 24 hours at last year's Run Rabbit Run 100 Mile, finished in about 5:30 with Zack about 10 seconds behind. It was Courkamp's second-straight championship, and this one was sentimental. Mary Margaret is a burro of the late Curtis Imrie, one of burro racing's biggest champions.
John Vincent and his mini donkey Crazy Horse won the short-course 15-mile event.
Ryan Sandes had a successful entry to the sport. Running alongside Scratch, Sandes finished sixth in just under seven hours. Max King and Earl had a more difficult time and finished just before nightfall, after two hours of rain. King paid homage to the miners before him and raced in true Western wear–a straw hat, button down, and jorts with a big buckle.
Full results (when available).
[Editor's Note: TWIR columnist Justin Mock and Yukon Jack finished fifth in the short-course event.]
Other Races and Happenings
High Lonesome 100 Mile 
The first-year High Lonesome 100 Mile was held in ever-present rain outside of Salida, Colorado. Hannah Taylor gained the inaugural women's win in the fortunate time of 29:59. For the men, 23-year-old Anthony Lee and Mike Wolfe were together for much of the day before Lee went ahead to win in 23:29. Wolfe finished second in 23:57. Full results.
Pikes Peak Ultra
The Mad Moose Events Pikes Peak Ultra is a 50-mile tour of Colorado Springs, Colorado's best trails. Becky Lynn was seventh overall in 10:00, a new course record, and Mario Macias broke his own course record with a 7:38 finish. Shelby Johnson and Devon Olson won the accompanying 50k in 6:34 and 5:38. Both times were also new course records. Full results.
Burning River 100 Mile
Ohio's point-to-point Burning River 100 Mile crowned Nancy Levene and Matthew Wieczorek as race champs in 20:48 and 16:22, respectively. Full results.
Nolan's 14
Not even the end of July and Colorado's Nolan's 14 line has seen three successful finishes in 2017, though two of them are by repeat 'offenders.' This weekend it was Jared Campbell and Gary Robbins, who traveled the line south to north as a pair, finishing Sunday afternoon in 56 hours and 39 minutes. This is Jared's second finish and Gary's first. The pair faced the same unusual rain event that hampered runners at the High Lonesome 100 Mile, except that they were at higher altitudes for longer. After a purported 14 hours exposed to significant rainfall at just above the freezing temperature, the pair bailed from the line after completing peak eight, Mount Oxford, retreating to the Missouri Gulch Trailhead. After a period of eating, warming up, and resting, they climbed back up to the line and continued on.
Other Ultra News – IAU 24-hour World Championships – Belfast, Ireland
[Editor's Note, August 28, 2017: The International Association of Ultrarunners has updated these race results a second time. Please see the explanation in our August 28 edition of 'This Week in Running' for a full update on this race.]
Well… this is embarrassing! Three-plus weeks after the IAU 24-Hour World Championships, and the results have changed. In a race where timing and lap counting are particularly important, the race had timing problems. And although the race held an awards ceremony afterward, that pageantry has been unwound.
World champ and world record-holder Patrycja Bereznowska (Poland) has been credited with an extra lap, and that extra lap bumps Poland ahead of the U.S. women for team gold. The Americans' gold now becomes silver.
In the men's race, Sebastian Bialobrezski (Poland) was elevated from bronze to silver, and Johan Steene (Sweden) was pushed from silver to bronze.
Updated men's team results vaulted France into the bronze-medal position, and the U.S. men were kicked off the podium and into the fourth-place position.
Other Ultra News – Ultra Trail Mt. Fuji – Kawaguchiko, Japan
After a year's hiatus in 2017 due to scheduling issues, the Ultra Trail Mt. Fuji is back for 2018. Over the weekend, the race administration announced April 27 to 29, 2018 as next year's race dates. It was also announced that the race will take a new course at 170k in length, but no longer looping Mount Fuji. This is a result, according to the race administration, of not being able to create suitable detours all the way around the mountain in the event of significant weather. Storm events have hindered the race multiple times in its history.
Call for Comments
Have you ever heard of a make-good like the IAU 24-Hour Championships nearly a month after the event?
The U.S. men's mountain running team has historically included six members, and the women's four. In trying for gender equality, both 2017 teams had four runners. The collective senior team shrank from 10 members to just eight. Should this be viewed as a win for the women in terms of equality, or a loss for mountain running, or both?
This week's column was unintentionally Colorado heavy. Can you share results from significant races in other locales?