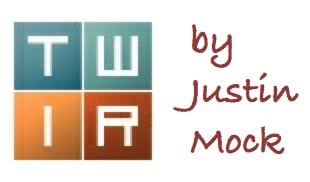 This week's big column includes coverage of the Ultra-Trail World Tour Eiger Ultra Trail, the Skyrunner World Series Royal Ultra Skymarathon Gran Paradiso, deep results from the Hardrock 100, a look at the Badwater 135 Mile, and an Uli Steidl sighting in Idaho.
Eiger Ultra Trail – Grindelwald, Switzerland
The sixth-annual Eiger Ultra Trail 101k was part of the Ultra-Trail World Tour.
Women
Andrea Huser (Switzerland) likes to race. Just three weeks after taking 10th at the Western States 100, she was back on the starting line, and this time in her home country. Triumphant for the second-straight year, Huser was relatively unchallenged in 13:46. The time was 37 minutes back of her 2016 result. Martina Trimmel (Austria) and Helene Ogi (Switzerland) were second and third in 14:44 and 14:49, respectively.
Other notable finishers included:
Denise Zimmerman (Switzerland) – 4th, 14:56
Marie McNaughton (New Zealand) – 5th, 15:02
Stephanie Case (Canada) – 7th, 15:43
Men
2014 and 2015 winner Urs Jenzer (Switzerland) went faster than ever in trying to return to the top, but his big effort was foiled by an even better run from Stephen Hugenschmidt (Germany). Finishing in 11:01, Hugenschmidt's mark is believed to be a new course record. Jenzer followed in 11:15, and Jordi Gamito (Spain) was third in 11:31.
Other notable finishers included:
Thomas Evans (U.K.) – 4th, 11:55
Scotty Hawker (New Zealand) – Tie 5th, 12:05
Daniel Jung (Italy) – Tie 5th, 12:05
Fulvio Dapit (Italy) – 7th, 12:10
Samir Akhdar (Morocco) – 12:37
Sange Sherpa (Nepal) – Tie 12th, 12:43
Timothy Olson (U.S.A.) – 15th, 12:49
Last year's winner, Diego Pazos (Switzerland) instead raced the 51k distance and finished second.
The next Ultra-Trail World Tour events will be the August 30 to September 2 TDS, CCC, and UTMB races in France.
Royal Ultra Skymarathon Gran Paradiso – Ceresole Reale, Italy
The Royal Ultra Skymarathon Gran Paradiso was the year's first Sky Extreme race as part of the Skyrunner World Series. The race was set in the former royal hunting grounds of Gran Paradiso National Park and ran 55k with 4,141 meters of elevation gain. The race alternates with the more well-known Trofeo Kima race, each being held every other year.
Women
Current Sky Classic series leader Maite Maiora (Spain) built on the success of recent wins at the Livigno Skymarathon and the Zegama-Aizkorri Marathon and again finished first. She mastered the technical track in 8:05. Katie Schide (USA but living in Switzerland) was second in 8:37, and Ekaterina Mityaeva (Russia) was third in 8:48.
Men
2016 Trofeo Kima winner Bhim Gurung (Nepal) was out front in this one, winning in 6:41. Second-place André Jonsson (Sweden) was 10 minutes back, and third-place Pere Aurell (Spain) finished in 6:52.
Full results (when available).
The next Skyrunner World Series race is the July 22 Dolomites Skyrace in the Sky Classic category.
Hardrock 100 Mile – Silverton, Colorado
iRunFar was in and around the San Juan Mountains of Colorado with exhaustive pre-, mid-, and post-race coverage of all things Hardrock 100.
Women
Start-to-finish, particularly at the start, Caroline Chaverot (France) went full throttle. She aggressively pressed her way around the burly mountain loop toward a 28:31 finish time, overcoming a lengthy route-finding delay to still turn in the race's third-fastest finish ever. Chaverot simply has been the world's best over big mountain, long haul races in recent years. Just three weeks ago she won the 119k Lavaredo Ultra Trail in Italy, and next month she is expected to race UTMB, a race she won in 2016.
Chaverot's performance relegated Darcy Piceu to a fourth second-place finish, this time in 29:22. Nathalie Mauclair (France) overtook two-time defending champ Anna Frost (New Zealand) for third in the second half of the race. Mauclair finished in 30:34, and Frost in 30:45.
Other notable finishers–those listed in the race preview–included:
Becky Bates – 5th, 32:46
Darla Askew – 6th, 33:54
Hannah Green – 7th, 36:20
Katie Grossman – 9th, 39:53
Kari Fraser – 10th, 40:20
Debbie Livingston – 11th, 41:01
Tina Ure – 13th, 43:47
Betsy Kalmeyer – 14th, 45:08
Drops included Rachel Bucklin and Jamie Frink.
Men
Kilian Jornet's race reads like something of a Chuck Norris tall tale. Back for the fourth-straight year, Jornet, of Spain, fell some 14 miles into the race and separated his shoulder. With his left arm taped to his body, Jornet still had the legs to overcome the rest of the men's field. His 24:32 finish time ranks as the race's eighth-fastest, and is Jornet's personal slowest finish at the wild mountain race.
Jornet's closest pursuers were second- and third-place Mike Foote and Joe Grant. Foote ran 24:55, his third second-place finish here, and Grant ran 25:37.
Other notable–where notable means inclusion in the pre-race preview–finishers were:
Gabe Joyes – 4th, 26:55
Nick Coury – 5th, 27:14
Iker Karrera – 6th, 27:18
Jeff Rome – 7th, 28:53
Jamil Coury – 8th, 29:01
Jake Milligan – 9th, 29:03
Ted Mahon – 10th, 29:21
Grant Guise – 11th, 30:14
Scott Jaime – 12th, 30:28
Jeason Murphy – 13th, 30:47
James Bonnett – 14th, 30:50
John Burton – 15th, 31:01
Nick Pedatella – 16th, 31:21
Michael Wardian – 17th, 31:23
Steven Moore – 18th, 31:41
Adam Hewey – 20th, 31:51
Greg Brant – 22nd, 32:11
Chris Calzetta – 24th, 32:33
Adam Campbell – 26th, 33:17
David Huss – 35th, 35:47
Jack Pilla – 42nd, 36:33
Brian Pickett – 49th, 37:45
Stephen Tucker – 51st, 37:56
Dennis Gamroth – 57th, 38:38
Drops included Karl Meltzer, Chris Price, and Jason Schlarb.
Badwater 135 Mile – Death Valley, California
Women
This one had some drama. Szilvia Lubics (Hungary), led the Badwater 135 Mile for much of the race before falling to fourth. Lubics, a past Spartathlon winner, was 48 minutes up on everyone at mile 41 and 105 minutes at mile 72. Somewhere between mile 90 and 122 things went awry though, and she would settle for fourth in 36:09.
That left an opening for Sandra Villines. Just fourth at mile 90, Villines 'PAC-WOMANed' up to second by mile 122 and gained the lead soon thereafter. Her winning time was 34:34. Amy Costa and Pamela Chapman-Markle were second and third in 35:30 and 35:48.
Men
Wataru Iino (Japan) was the surprise men's winner. He raced ahead of Marco Bonfiglio (Italy) after mile 90 Lone Pine and would finish in 24:56. Bonfiglio was second in 25:44. Competing just eight days after running 144 miles at the IAU 24-Hour World Championships, Harvey Lewis had a sharp comeback for third in 26:45.
Defending champ Pete Kostelnick was forced into a two-hour break during the race, but would finish fifth in 28:18.
Barr Trail Mountain Race – Manitou Springs, Colorado
Halfway up Pikes Peak and then back down, the Barr Trail Mountain Race is 12.6 miles in length.
Women
Two weeks out from the World Mountain Running Championships, two-time US Mountain Running Champion Addie Bracy got a big test from upstart Karley Rempel. Bracy was over a minute back at the high point turnaround, but quickly erased that deficit on the downhill. The two would finish first and second in 1:51:12 and 1:52:17. For perspective, Brandy Erholtz's course record stands at 1:47:57.
Kristina Mascarenas was third in 1:56:43.
Men
Joe Gray has raced and won here before, but he's firing on all cylinders right now. Gray took down Ryan Hafer's seven-year-old course record with a first-place 1:28:34. It was 31 seconds better than Hafer's mark. Unlike women's winner Bracy, Gray blitzed this one from start to finish.
Second-place Ben Payne, an Olympic Marathon Trials participant, and third-place Azarya Weldermariam ran 1:34:23 and 1:35:43. Andy Wacker, who like Bracy and Gray will also race worlds, was fourth in 1:37:38.
The BMTR race committee sought to correct gender imbalances in the sport by overcorrecting. Women's prize money winners earned approximately 20% more than the men. Specifically, the women's winner earned $420 to the men's winner's $350. Gray did however also earn a $300 course-record bonus. Whether relevant to the conversation or not, I was curious about overall race numbers. There were 106 women's finishers and 190 men's finishers.
Vermont 100 Mile – West Windsor, Vermont
[Editor's Note: This report was submitted by Chris Wristen of MassUltra. Please contact us if you are a race director or local who'd like to submit a report like this for our This Week in Running column. We'd love to include more first-hand perspective here!]
Past champions reigned supreme at the 29th running of the Vermont 100 Mile as Kathleen Cusick and Brian Rusiecki delivered dominant performances. Cusick made her decisive move early in the race and Rusiecki pulled away in the final hours, but both strategies produced the same result. It was Cusick's third win here, and Rusiecki's fourth.
Women
Cusick took the lead about 25 miles in and steadily distanced herself from the rest of the women. She led by more than an hour with 30 miles to go and motored across the finish line in 17:39. Dylan Broderick spent the day inching her way up through the top five and ultimately finished second in 19:22. Grace Fisher was third in 19:40.
Men
Rusiecki spent most of the first 80 miles within seconds of Mathieu Blanchard, and the pair took turns leading the race. Blanchard began to fade late, while Rusiecki dropped the hammer and pulled away. He expanded a 30-second lead to 20 minutes between miles 69 and 88, and he never looked back while winning in 15:12. Michael Arnstein, the 2011 race winner, climbed to a second-place 15:44, and Blanchard faded to third in 16:02.
Neela D'Sousa and Pierre-Michel Arcond won the accompanying 100k race in 10:13 and 9:51, respectively.
Full results (when available).
Other Races and Runs
Tahoe Rim Trail 100 Mile
The Tahoe Rim Trail 100 Mile took place in Nevada, and Roxanne Woodhouse was the women's winner in 24:42 while Ryan Weibel won the men's race in 18:29. Full results.
McCall Trail Running Classic
Breck Dalley and Brian Crowl went 9:46 and 7:16 over 40 miles in Idaho to win the McCall Trail Running Classic. In the event's 20-mile race, both women's and men's winners Heather Edic and Matt Sewall set new course records in 3:16 and 2:49. Sewall won out over Uli Steidl by four minutes. Full results.
Angel Creek 50 Mile
The Angel Creek 50 Mile runs point-to-point in interior Alaska. Race bests were Katie Strong and Matias Saari in 11:27 and 8:45, respectively. Full results.
Call for Comments
Surely there were other standout performances and races that took place this this weekend, and we'd love to hear about them in the comments field below.