Mountain Hardwear Women's Ghost Whisperer Anorak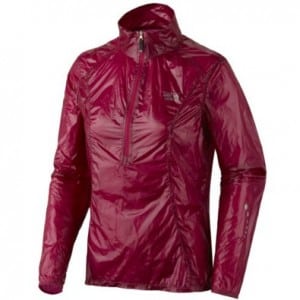 When was the last time you wore a jacket that weighed less than 2 ounces (50 grams)? That's right, never! Mountain Hardwear's Ghost Whisperer Anorak is an extraordinarily light jacket that remains entirely functional.
Despite barely registering on the scale (it'd take three Ghost Whisperers to weigh as much as an iPhone), the jacket still features a half-zip, a self-stowing pocket, and reflective highlights. In other words, it's a full-fledged running jacket with none of the heft. You need to try this jacket to believe it.
$65 (52% off) $85 (37% off) $135
Deep Blush
Sold Out!
Sea Salt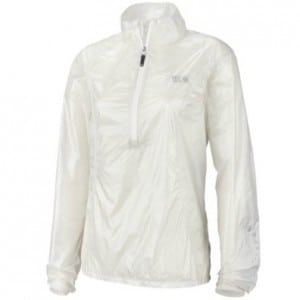 Shipping
Flat rate shipping for all iRunFar orders: US – $6; Canada – $10; Mexico – $11; all other international locations – $12.
Return to Storefront – Shipping & Returns