Oh, what to buy for my friend, sibling, cousin, or neighbor who is looking for great new trail gear? Well, lucky for you, we've sourced 14 favorites from our trail running buddies who each recommended a gift.
These products should help the beloved trail runner in your life enjoy their off-road running, wherever the singletrack might take them. We tried to pick a range of products in terms of functionality and price, going from $35 to $699.
Be sure to check out our other gift guides, too:
The Hoka Speedgoat 5 continues to be one of the most popular and well-rounded trail running shoes. It's a classic and one of our favorite trail running shoes available today. What makes it worthy as a gift for your trail-running loved one? Mostly, it's simply a solid shoe that works for a lot of people. It comes in both normal and wide sizes. The moderate cushion and heel-to-toe drop of 4 millimeters also suit most runners. And it has all of the upper-end tech you'd expect from a shoe of this caliber, like the late-stage MetaRocker profile and grippy Vibram outsole.
Want to learn more? Check out our full Hoka Speedgoat 5 review.
Shop the Men's Hoka Speedgoat 5Shop the Women's Hoka Speedgoat 5
Perhaps the Speedgoat is a bit too much shoe for the trail runner in your life. In that case, we'd recommend the Saucony Peregrine 13. The Peregrine is another classic line of trail running shoes from running shoe stalwart, Saucony. Similar to the Speedgoat, the latest version of the Peregrine will suit most trail runners. It also has a moderate 4-millimeter drop, although with a lower stack height than the Speedgoat, and moderate cushion. The Peregrine is also lighter, and we find it much more nimble. If the trail runner in your life is looking for a new shoe that they can do trail workouts and races in, we'd probably recommend the Peregrine over the Speedgoat.
Full Saucony Peregrine 13 review.
Shop the Men's Saucony Peregrine 13Shop the Women's Saucony Peregrine 13
The Brooks Cascadia 17 is just another really solid trail running shoe. Like the Speedgoat and Peregrine, it has moderate cushioning, a good grippy outsole, and a comfortable mesh upper. At 11.5 ounces per shoe, it's a bit heavier than both the Speedgoat and Peregrine. And it has a more aggressive heel-to-toe drop at about 8 millimeters. This newest version has a new outsole pattern and compound, which we think improves its grip over the previous versions. We call this shoe our favorite for beginner trail runners in our best trail running shoes guide, as it's one of the most approachable trail running shoes available.
You can read our full Brooks Cascadia 17 review.
Shop the Men's Brooks Cascadia 17Shop the Women's Brooks Cascadia 17
The Osprey Duro 1.5 and the women's version of the pack, the Osprey Dyna 1.5, are low-volume, race-ready packs with everything you need for short and fast days on the trail. At just seven ounces, the hydration packs are lightweight and can hold up to 1.5 liters of liquid. Runners can flex their organizational skills with eight pockets of varying sizes. We love the safety whistle attached to the front and the pack's ability to stash and carry trekking poles. Our only major note is the pack runs smaller in the arm hole area, so if your trail runner has broader or larger shoulders or arms, it might be worth it to size up a bit. Overall, this is one of our favorite hydration packs for trail running.
Shop the Osprey Duro 1.5Shop the Osprey Dyna 1.5
Many people are turned off by the appearance of many GPS watches because of their size and aesthetic, but the Suunto 9 Peak Pro Titanium is a big step forward in the watch style department. And we love Suunto for that. In addition to its pleasing aesthetic, it is also a high-end GPS machine with excellent battery life — we are getting up to 40 hours worth of activities in the best GPS mode. This watch connects to GPS quicker than many we've tested and has excellent GPS accuracy. We also appreciate how quickly this watch charges, going from dead to full charge in less than an hour. We like it so much, that we recently named it as one of our favorite GPS watches for runners in 2023.
Shop the Suunto 9 Peak Pro Titanium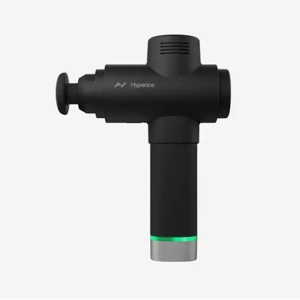 The Hyperice Hypervolt 2 Pro is a premium percussive massage tool that includes all the bells and whistles, though what makes it truly stand out is how quiet it is, even at its highest speed setting. It topped our list of the best percussion massage guns of 2023. We like the three LED indicator lights that let you know how much pressure you're applying. And we love the five different speed levels that are easy to move through while using the Hypervolt. It also comes with five different attachment points and can be controlled through the app via Bluetooth. And while we'd like to see it come with a carrying case for the actual massage gun (the five attachments have a case), it does break down into multiple pieces for easier packing and carrying.
To learn more about this massage gun, read our in-depth review of the Hyperice Hypervolt 2 Pro.
Shop the Hyderice Hypervolt 2 Pro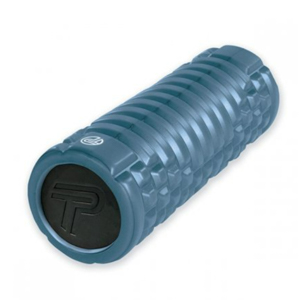 The Pro-tec Athletics Contoured Foam Roller rose to the top during our testing for the best foam rollers and ultimately took the spot as best overall. We love the ridges and bumps found on this foam roller, which help blood flow without being too painful. The outer foam is actually squishy and firm, and we found it to be one of the most comfortable foam rollers we tried. We also love that this foam roller is a reasonable size for carrying around and traveling. This is the least expensive gift suggestion in our guide and also might be the most practical when it comes to injury prevention.
Shop the Pro-tec Athletics Contoured Foam Roller
While not all runners use headphones while out on the trail, if your runner does, it's hard to beat the Apple AirPods Pro (2nd generation). They are our favorite running headphones for 2023 for good reason. We tested the original, second, and third generations of Apple's AirPods but ended up loving the second-generation model the most. We enjoyed the active noise-cancellation technology, which was improved over the original model. Other earbuds we tested might've felt a bit more secure in our ears, but we had zero issues with these falling out or bouncing around while running. They're not the cheapest earbuds available, but we think they're well worth the investment.
Shop the Apple AirPods Pro (2nd generation)
How to Choose the Best Trail Running Gifts
Price
We wanted to provide a range of prices so there would be a suggestion for almost every budget. And whether you're purchasing the Pro-tec Athletics Contoured Foam Roller, which is the least expensive item in our guide, or the Suunto 9 Peak Pro Titanium, which is the most expensive, you'll be getting the trail runner in your life a quality item that should last for hundreds of miles. Of course, only spend what you can afford.
Practicality
Perhaps a present isn't supposed to be the most practical thing in the world. But, as trail runners ourselves, we can definitely appreciate the practicality of a gift. So whether it's a new pair of running shoes, like the Hoka Speedgoat 5 trail running shoes or the Hyperice Hypervolt 2 Pro, know that practicality in a gift is a good thing and something the trail runner in your life will likely appreciate.
Functionality
Along those lines, we wanted to pick products we know are functional and have an easy level of use. The Apple AirPods Pro (2nd generation) were some of the most user-friendly and functional earbuds we tested in 2023. Likewise, the Osprey Duro 1.5 hydration pack is a highly functional item.
Why Trust iRunFar
We are avid trail runners and picky about the gear we choose. It's also a large part of our job to test the latest and greatest products from some of the most popular running brands and differentiate which ones are actually worth your hard-earned cash, and which ones are not. All of the products above were thoroughly tested this past year by iRunFar staff and testers. We stand behind our recommendations.