After a year's hiatus, it's time for the ultrarunning world's focus to return to the race that started trail 100 milers, the Western States 100. Along the race's 100.2 miles, 18,000 feet of climbing, and 22,000 feet of descending, there will be plenty of excitement, heartbreak, and every emotion in between starting the morning of Saturday, June 26 at 5 a.m. PDT.
Below, we lay out the members of the men's field likely to make a run at the top 10 and such a finish's guaranteed spot in next year's race. Just as in the women's field, eight of 2019's top-10 men return. Still, there are so many questions we can ask. Can anyone touch Jim Walmsley and Jared Hazen and their sub-14:30 Western States credentials? Can returning speedsters Matt Daniels, Stephen Kersh, or Patrick Raegan chase either or both of those guys down? How will the always dependable likes of Mark Hammond, Jeff Browning, and Kyle Pietari fair? Where will folks like Tim Tollefson, Alex Nichols, Hayden Hawks, Max King, and so many more fit into the mix? We can't wait to find out!
One noteworthy aspect of this year's race is that due to the ongoing COVID-19 pandemic, international runners were offered the chance to defer their entry, and many chose to do so. As a result, there's a greatly reduced presence of international runners at the front of the men's field. That's in contrast to the handful of top contenders from overseas in the women's field. In addition, the race ran through its entire 50-person waitlist between the time it was drawn in December 2019 and now… and then some. Indeed, as of June 14, only 325 runners out of a limit of 369 remain on the entrants list. As a result, this year looks to have the fewest number of race starters since there were 294 starters in 1985.
Anyway, we'll be storytelling the race every step of the way starting now and through well after the race. Of course and as part of that, we'll cover the race in person beginning at 5 a.m. PDT on Saturday, June 26. Stay tuned!

A special thanks to Drymax for once again making our coverage of the Western States 100 possible!
Thanks also to BUFF® and Hoka One One for their support of our Western States coverage.
Be sure to check out our in-depth women's preview to learn about the women's race, and, then, follow our race coverage over the weekend!
Returning Top 10
The men's top 10 from the 2019 Western States 100 are invited to return as automatic entries, and eight of the 10 men have chosen to do so:
Jim Walmsley – 1st, 14:09:28 (2019 post-race interview; 2021 pre-race interview)
After two flights too close to the sun at Western States in 2016 (20th) and 2017 (DNF), Jim Walmsley has set two-straight course records at Western States, running 14:30 in 2018 and 14:09 in 2019 and lowering Timothy Olson's previous course record by more than 37 minutes or 4% over that span. That's a pretty impressive feat at an event that's been competitive for many decades. He was also in top shape back in January when he missed the 100k world record by mere seconds in running 6:09:26. Given the right conditions and some competition, who knows, maybe Jim can bring the record under 14 hours at States. In my mind, there are two ways that Jim doesn't win this year's Western States: 1. Something goes majorly wrong for him or 2. Jared Hazen.
Jared Hazen – 2nd, 14:26:46 (2019 post-race interview; 2021 pre-race interview)
Undoubtedly overshadowed by Walmsley's 14:09 in 2019, Jared Hazen ran 14:26 to take second with the second-fastest time in race history. Had he run that time just a year earlier, he would have broken the course record by 20 minutes. I'm just gonna pause there for a minute.      That wasn't Jared's first time on the Western States podium, as he took third in 15:37 in 2015 at the age of 20 after placing 14th (17:29) a year earlier as a teenager. Jared's smoked plenty of other fast courses in recent years such as taking second at the Way Too Cool 50k and Lake Sonoma 50 Mile in 2018 and winning the Lake Sonoma 50 in 2019 in the race's third-fastest time ever (behind only two runs by Walmsley). That said, it's worth noting that Jared's last two races haven't been up to his standard with a 12th at the Speedgoat 50k last July and a 13th at the JFK 50 Mile last November.
Matt Daniels – 4th, 15:21:36 (2021 pre-race interview)
So, Matt Daniels has run one 100 miler and that was a fourth place at the 2019 Western States 100. Pretty impressive! To date, he's also started three 100ks, twice DNFing the Bandera 100k (2019 and 2021), while he won the Black Canyon 100k in 2019 to run his way into Western States. Matt's seen plenty of success in ultras around the 50k distance. In a recent episode of Catching Up With, Matt shared how he's come back from health issues and an injury over the winter to have really strong training the past few months.
Mark Hammond – 5th, 15:36:12
Could Mark Hammond be the best lock to earn himself a men's top-10 spot and a ticket into Western States 2022? I'd argue he might be, as in his three runnings he's been third in 2017 and 2018 and, then, fifth in 2019. While I intuitively think of Mark as a strength-based runner as opposed to speed-based runner, he's got some dang-fast 100 milers to his name, including a 13:05 in February 2019, a 12:53 in December 2019, and a 13:04 in February 2020 in just the past two-and-a-half years. It might be a bit premature, but see ya at Western States 2022, Mark!
Stephen Kersh – 7th, 15:54:15
Compared to the other runners returning from the 2019 men's top 10, Stephen Kersh is the newest to ultrarunning with his ultra debut in mid-2018 and his first 50 miler only in April 2019. That lack of experience didn't hurt him in 2019, as he took third at the Red Hot Moab 55k, fourth at the Lake Sonoma 50 Mile, and, then, seventh at Western States. He's continued that strong running with a second place at the 2020 JFK 50 Mile in a blistering 5:27 last November and a win at the 2021 Crown King Scramble 50k in March.
Patrick Reagan – 8th, 15:54:31
Another 2019 Western States debutant was Patrick Reagan, who crossed the line in eighth. Patrick has found ultrarunning success both on the roads and track as well as on speedier trail courses. On the roads and track, he's taken third at the 2016 100k World Championships and placed 12th that the 2017 Comrades Marathon. On the trail, he owns the two fastest times at the Javelina Jundred Mile, running 13:01 in 2017 and 13:11 in 2019. His steadiness within a given race or distance across years suggests another sub-16 States could be in order for Mr. Reagan.
Jeff Browning – 9th, 15:55:06
No matter who you are, I think you've got to be cheering for Jeff Browning to have a good race at Western States this year. He took ninth at the 2019 WS 100 at the age of 47 and will be going for another top-10 finish at the age of 49. Certainly no one else returning from the men's 2019 top 10 finished Western States in the naughts… let alone in 2002! Over the past five years at Western States, Jeff's finished third in 2016, fourth in 2017, fifth in 2018, and ninth in 2019. Notably, Jeff's 15:55 from 2019 is his fastest time by more than half an hour! Come on, Jeff!
Kyle Pietari – 10th, 15:56:13
You can as surely count on Kyle Pietari to get to the finish as you can count on him to puke once he gets there. Kyle's another guy who can't shake his Western States habit… and the men's top 10 can't shake him! In the past four runnings of the race, he's finished eighth, 10th, sixth, and 10th again. That most recent 10th from 2019 also happens to be his fastest run at the race, with him clocking a 15:56. In no other year would that time have placed him worse than eighth (2014) and it would have sent him home with the winner's cougar trophy at somewhere around 35 Western States 100s! Kyle won his most recent 100 miler, the 2019 Run Rabbit Run 100 Mile, in what's got to be his biggest ultra win to date.
More Top Men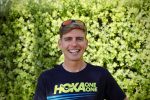 Not withstanding DNFs at Transgrancanaria and UTMB in 2018, Tim Tollefson (pre-race interview) is a guy who I expect to be on the podium at any ultramarathon he runs. He's smart, he's consistent, and he's both speedy and strong. With a ticket into the race from the Ultra-Trail World Tour, Tim will be attempting Western States for the first time. On the long and strong side, he's taken third at UTMB in both 2016 and 2017, won Lavaredo Ultra Trail in 2019, taken third at Madeira Island Ultra Trail in 2019, and taken third at Lavaredo in 2018. On the speedy side, Tim ran 13:28 to win the Javelina Jundred Mile last October, for the third-fastest time in race history behind Patrick Reagan's runs in 2017 and 2019.
I've long thought that past success at Western States was a good predictor of future success at the race. If that's indeed the case, that's good news for Alex Nichols (pre-race interview) who took second at the race in 2017, which was also his only appearance at the race to date. However, since then, he's twice attempted the 100-mile distance resulting in a pair of DNFs at UTMB in 2018 and 2019. Nichols is in this year's Western States thanks to a second-place finish at least year's Bandera 100k. From his Strava log, it looks like he's had a few really strong months of training of late.
It should be fun to watch Hayden Hawks (pre-race interview) make his second attempt at his first 100-mile finish. Anyone who's followed the sport for the past half decade has seen Hayden repeatedly excel from 50k to 50 miles, including taking second at the 2016 TNF 50 Mile, taking third at the same race in 2017, and last year running a scorching 5:18 to win the JFK 50 Mile, breaking Jim Walmsley's course record of 5:21 from 2016 in the process. Although he infrequently races over 50 miles, he's won the 2017 CCC, 2018 Lavaredo Ultra Trail (120k), 2018 Tour en Terra du Jura (110k), and 2020 Black Canyon 100k. On the other hand, he's DNFed TDS back in 2018, Transgrancanaria in 2019, and UTMB in 2019, so his longest finish to date would be a bit over 12 hours at Lavaredo. In a recent episode of Catching Up With, Hayden shared how he's learned to respect longer distances and to train differently for them. It'll be fun watching Hayden put those lessons to the test.
Drew Holmen will make his first attempt the 100-mile distance at this year's Western States 100. Along the way, it seems like Drew's methodically built up through the ultra distances. In 2017, he was fifth at the Way Too Cool 50k and fourth at the Broken Arrow 52k, before taking fourth at Way Too Cool in 2019. Later in 2019, he won the Cayuga Trails 50 Mile and, then, took fourth at the TNF 50 Mile in November. Next step up? Winning the Bandera 100k in January 2020. Now, it's time for Drew to show what he can do at 100 miles.
Having placed fourth at the 2014 Western States 100, Max King earned his spot into this year's race with a second-place finish at this year's Canyons 100k. Through the winter and spring, Max has spent some time dabbling with adventure racing and ski mountaineering and the like, and it certainly hasn't seemed to negatively affect his running. I expect Max to be in top form come Western States weekend. Could either he or Jeff Browning make a go at Mike Morton's masters course record of 15:45:21 from 2013?
So, who is Ryan Miller? Well, to start on the ultra side, he won this year's Bandera 100k three minutes ahead of Cody Lind to earn his spot in Western States. He only came to the trails in November 2020, when he had a rough go at the Moab Trail Marathon, taking eighth, half an hour off the win. On the roads, he's run a 1:03 half and a 2:14 marathon, so if he's solid on the trails, he could run well into the top five. We'll see soon enough!
Eric Senseman worked his tail off to earn a spot in the 2018 Western States by taking fourth at that year's Lake Sonoma 50 Mile, but had a disappointing run at the big dance. Since then, his two best results are a third place at the 2019 Black Canyon 100k and a second at the same race this year to run his way back into Western States, which he DNFed in 2019. Hopefully, the third time is the charm for Senseman at States.
Seemingly every year, Charlie Ware runs his way into Western States with him having run the race in 2016, 2018, and 2019. Over that span, he's finished 36th, eighth, and 36th again. In April, he won the inaugural Zane Grey 100k after taking second at the Black Canyon 60k in February.
One shouldn't be surprised to see Tyler Green making a play for the back half of the top 10 at this year's WS 100. Over the past few years he's placed in the low double digits at some highly competitive events including taking 10th at the 2018 Lake Sonoma 50 Mile, 14th at the 2018 Lavaredo Ultra Trail, and 14th at the 2019 Western States 100. More recently, he won the 2019 Cascade Crest 100 Mile (in less than six minutes off Seth Swanson's course record) and taken second at the 2019 Javelina Jundred Mile in a quick 14:02.
Idaho's Cody Lind has been racing trail ultras since before he was out of high school and, thanks to that, sports nearly a decade of ultrarunning experience despite being only 26. Until this year, Lind's best result amongst deeper competition might have been his third at the 2016 Broken Arrow Skyrace 54k. This year, he's racked up a pair of second-place finishes, including the Bandera 100k, where he earned his WS 100 Golden Ticket, and the American River 50 Mile.
Still More Fast Men to Watch
Elliot Cardin (Canada) – 3rd 2020 Black Canyon 100k; 2nd 2020 Ultra-Trail Harricana
Kyle Curtin – 1st 2018 Tahoe 200 Mile
Rod Farvard – 5th 2019 Black Canyon 100k; 4th 2019 Nine Trails 35 Mile
Jorge Maravilla – 1st 2019 Castle Peak 100k; 10th 2017 CCC
Scott Wolfe – 1st 2021 Silver State 50k
Jiaju Zhao – 11th 2019 CCC; 7th 2020 Vibram Hong Kong 100k
Call for Comments
Who, if anyone, can unseat two-time defending champion Jim Walmsley?
What will the full podium look like at race's end?
Who'll take it out hot and who's most likely to make a late-race charge up through the ranks?
Who do you think will be the race's biggest surprise?
Also, be sure to let us know if someone we've listed isn't racing or if there's someone else we should have our eyes on during the race. We'll be updating this preview until the starting gun goes off.