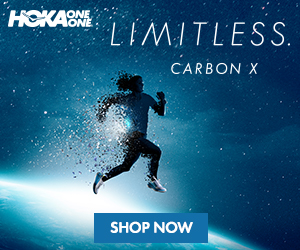 The 2019 Trail World Championships took place in Miranda do Corvo, Portugal on a 44.2-kilometer (27.5 miles) course with 2,200 meters (7,218 feet) of climbing. What looked benign on paper proved to be fairly difficult in real life as bouts of technical terrain as well as steep climbs and descents frequently peppered what was otherwise runnable terrain. The weather also offered challenge, with a cool but very humid morning yielding to a warm and still-humid summer day.
In the men's race, the United Kingdom's Jonathan Albon (post-race interview) took home the individual gold medal while Team France captured the team win. In the women's race, France's Blandine L'hirondel (post-race interview) had a big breakout win to earn individual gold and lead Team France's women to a team win, too.
Enjoy our photo gallery from the race by photographer Kirsten Kortebein.
Huge thanks to Hoka One One for making our coverage of the Trail World Championships possible! You, the iRunFar reader, can join them in supporting our race coverage by becoming a monthly patron on Patreon or making a one-time donation.
2019 Trail World Championships Men's Race
Switzerland's Christian Mathys (post-race interview) took the men's race out, stepping into the lead from pretty much 'go.' He said after the race that he wanted to be in the front before the route closed into singletrack trail. Mathys said he felt strong every time there was a downhill, but that the chasing men would come back to him on the climbs. The men's race thus progressed in an accordion style until after midway. In fact, when we saw the lead men at almost exactly the halfway point, Mathys held a minute-and-a-half minute lead.
However, some 10k later, the tables had turned at it was the U.K.'s Jonathan Albon (post-race interview) who had now gained a minute-and-a-half lead over the rest of the men's field. He would say after the race that he tried to moderate his pace early before pushing in the middle and later parts of the race. When we saw Albon at 39k into the 44k race, he was two minutes in front of the rest of the field, his lead at the finish, too. Last year, Albon debuted at the Trail World Championships in a strong fourth place. This year, he nailed it to become the 2019 Trail World Champion.
France's Julien Rancon (post-race interview) is no stranger to the Trail World Championships. In fact, he finished on the podium at the race in 2013, taking third when it was a 75k distance. Rancon says he prefers and is a specialist in shorter-distance trail running, though, so he tried to qualify for Team France this year because the Trail World Championships were shorter. Rancon ran in the men's top five during the race's first half before surging into second place before 31k. He held this position strongly from there to the finish.
While Mathys said he suffered the edge of cramping late in the race, he was able to manage the feeling and prevent full-on cramps. He was put to a big test with 2k to go, though, as Italy's Francesco Puppi (pre-race interview) passed him and took over third place for a short stretch. Mathys explained after the race that he caught up with and re-passed Puppi with just 800 meters left, finishing in third by just 10 seconds. What a race for the final podium position! Italy's Puppi began the race a bit further back, but made up positions as the race went on. After finishing fourth in his Trail World Championships debut, Puppi said he gave it everything he had on the day.
France's Nicolas Martin raged across the finish line to take fifth, clearly making every single second of his race count. Only a minute later, Martin's teammate Emmanuel Meyssat crossed the line, sealing the deal on a Team France gold medal with their second, fourth, and fifth-place individual finishes.
France's Ludovic Pommeret (pre-race interview) was seventh, Spain's Antonio Martinez eighth, Spain's Andreu Simon ninth, and Portugal's Hélio Fumo tenth. If it sounds like Spain was on its way to a team second place, hold up just a moment. The United Kingdom's Carl Bell and Andrew Davies crossed the line in 13th and 16th respectively, securing a team silver. Then, it was Spain who took a team third.
Three-time defending champion Luis Alberto Hernando (pre-race interview) of Spain finished in 11th place, saying after the race that he suffered in the race's second half after running the first half quite hard.
2019 Trail World Championships Men's Results
Jonathan Albon (U.K.) – 3:35:34 (post-race interview)
Julien Rancon (France) – 3:37:47 (post-race interview)
Christian Mathys (Switzerland) – 3:40:34 (post-race interview)
Francesco Puppi (Italy) – 3:40:44 (pre-race interview)
Nicolas Martin (France) – 3:42:27
Emmanuel Meyssat (France) – 3:43:20
Ludovic Pommeret (France) – 3:44:01 (pre-race interview)
Antonio Martinez (Spain) –3:44:40
Andreu Simon (Spain) – 3:46:12
Hélio Fumo (Portugal) – 3:47:34
Luis Alberto Hernando (Spain) – 3:47:42 (pre-race interview)
José Quispe (Peru) – 3:47:43
Carl Bell (U.K.) – 3:47:57
Leonard Mitrica (Romania) –3:48:37
Luca Cagnati (Italy) – 3:49:32
Andrew Davies (U.K.) – 3:49:57
Durga Budha (Nepal) – 3:50:25
Marco De Gasperi (Italy) – 3:50:29
Damian Bogdan (Romania) – 3:50:59
Jiří Čípa (Czech Republic) – 3:51:17
2019 Trail World Championships Women's Race
As with every edition of the Trail World Championships, the women's field is one of the most competitive in our sport. Especially in a shorter distance like it was today, where runners from both trail running and shorter-distance mountain running gathered together to meet on this event's middle ground. Nevertheless, this looks like it didn't make a huge difference on Blandine L'hirondel's (post-race interview) race strategy. The Frenchwoman went out hard, opened a gap, kept on running hard, and won straight out. At the finish, she was eight minutes ahead of any other runner, which might as well be a lifetime in a 44k race. Wherever we saw her, she was solid. She probably had a small low patch about three quarters of the way through the race, but the rolling downhill finish helped her stay strong and take the win completely unchallenged. To be honest, she looked shocked to arrive at the finish as the women's winner. If anyone's race should be called a breakout, it's L'hirondel's.
The rest of the podium spots were tough to grab. Several women said after the race that L'hirondel took the race out really fast, and they felt compelled to play chase in an effort to not let her get too far away. A group of women started fast as they chased, including names like Adeline Roche of France, Denisa Dragomir (pre-race interview) of Romania, as well as Sheila Avilés (post-race interview) and Azara García of Spain. Eventually, the pack would thin down to Avilés and García running in second and third, and close together at times. Avilés explained after the race that, though she and García were at times running very close to each other, it wasn't intentional and each was running her own race. Italy's Silvia Rampazzo and New Zealand's Ruth Croft (pre-race and post-race interviews) featured for most of the day in the women's top ten, though Croft started the race a little more casually than Rampazzo.
Italy's Rampazzo was sixth, Gemma Arenas from Spain was seventh, and Sarah Vieuille from France was eighth. Aydee Loayza from Peru, a woman we haven't seen race before, took ninth via an aggressive and impressive effort as she broke into the women's top ten. France's Roche managed to survive her hard start to finish tenth.
In the team competition, it was a tight race for the gold with France besting Spain by just over a minute–talk about making every second count as the team race is scored via the top-three runners' times added together. With Andreea Pîșcu and Ingrid Mutter taking 23rd and 28th respectively, Romania earned team bronze.
Defending women's champion Ragna Debats (pre-race interview) of the Netherlands did not finish, explaining after the race that she just didn't feel strong from the start.
2019 Trail World Championships Women's Results
Blandine L'hirondel (France) – 4:06:17 (post-race interview)
Sheila Avilés (Spain) – 4:15:04 (post-race interview)
Azara García (Spain) – 4:15:30
Denisa Dragomir (Romania) – 4:17:03 (pre-race interview)
Silvia Rampazzo (Italy) – 4:17:51
Gemma Arenas (Spain) – 4:21:22
Aydee Loayza (Peru) – 4:21:50
Sarah Vieuille (France) – 4:22:31
Adeline Roche (France) – 4:22:45
Clementine Geoffray (France) – 4:24:13
Fanny Borgström (Sweden) – 4:24:50
Charlotte Morgan (U.K.) – 4:26:43
Julie Roux (France) – 4:28:41
Marta Molist (Spain) – 4:30:08
Yuri Yoshizumi (Japan) – 4:32:49
Anna Comet (Spain) – 4:33:15
Christelle Lazard (France) – 4:33:47
Stephanie Austin (Australia) – 4:33:58
Barbara Bani (Italy) – 4:34:11
Coverage Thanks
Thanks to Mauri Pagliacci, Barbara Fernandes, Hugo Rodrigues, Ana Seco, João Serra, and Anita Garcia for their on-the-ground assistance, which made our coverage possible.