When I Grow Up….
[Editor's Note: The Happy Trails comics will continue to run every other Sunday. This one was bumped back due to the logistics of our Lake Sonoma 50 coverage.]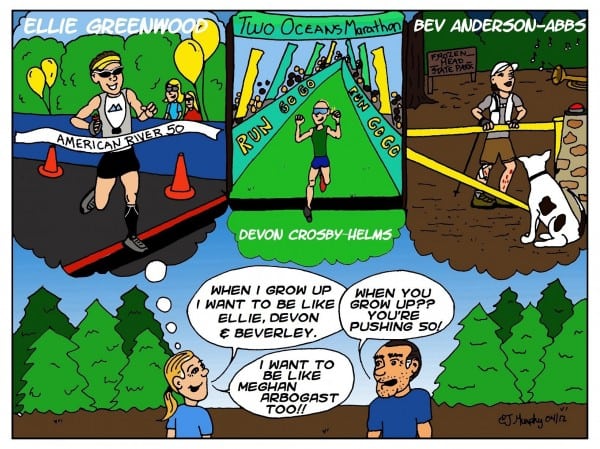 (Click here for a larger version of the comic.)
Call for Comments
What runner do you want to be like when you grow up?