The Drymax Hot Weather Running Sock is an excellent choice for running in hot conditions.
"When I race in hot weather, I wear Drymax Hot Weather Running Socks."

-Bryon Powell, Editor of iRunFar.com
To keep feet cooler while running in hot weather many people like to run in the thinnest sock possible. Thin socks unfortunately provide little protection from hot spots and blisters.
Running in hot weather feet quickly get hot and perspire, causing socks to become wet. Moisture significantly increases friction (stickiness) between socks and skin. The higher the friction, the hotter the feet and the greater the chance of getting blisters. Higher friction limits skin surface movement, but still allows inner tissue movement. This shearing effect physically separates the two layers which fill with fluid forming a blister.
Cooler Feet - Blister Guard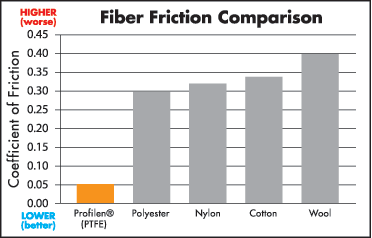 Drymax Hot Weather Running socks keep feet dry and prevent hot spots and blisters because they are made using the patented Blister Guard® system. This system incorporates Friction Free® Profilen® fibers throughout the entire foot area of the sock. Profilen's chemical name is Polytetrafluoroethylene (PTFE). PTFE has the lowest Coefficient of Friction of any solid material.
This scientific approach keeps feet dry and the friction between the skin and sock low. Runners wearing our Hot Weather Running socks will have cooler, drier, more comfortable feet with far less chance of getting blisters
Hot Weather Running socks also have top mesh panels and bottom air vents designed to keep feet drier & cooler by working with the built-in vent systems in the new generation of breathable running shoes made by Adidas® (Clima Cool®), Asics®, Diadora® (Power Flow), Fila®, Mizuno® (Intercool®), New Balance® (N-Vent®), Nike®, and Reebok®.
3D Advanced Fit
Drymax's five sock sizes fit because they were developed on special 3D shaped foot models. Each size sock includes a (S, M, L, XL, or XXL) color size mark for easy match-up after laundering.
Active Odor Control
The MicroZap® antimicrobial in the Drymax® Fibers is a silver - zirconium phosphate ceramic ion-exchange resin. It fights odor-causing bacteria, helping keep socks odor free. Not a topical treatment; MicroZap is molecularly infused into our Drymax fibers. Being non-migratory and non-toxic, MicroZap provides long term Active Odor Control.
Long Lasting Comfort, Durability, and Looks
The special fibers used in our Drymax Socks have a comfortable springiness and do not get stiff, shrink or lose shape over time. They are designed to last a long time using the highest quality fibers, and abrasion resistant nylon fiber reinforcements in the normal wear areas. Blister Guard® & Friction Free® are registered trademarks of Whitford Corporation. This product is protected under US patent #'s 5,590,420 & 5,752,278.
Drymax Socks Dryness Presentation Video
Drymax Sock Size Chart