The 2016 Lake Sonoma 50 Mile kicks off at 6:30 a.m. on Saturday morning U.S. Pacific Time above its namesake reservoir in northern California. The out-and-back route around the lake contains about 10,500 feet of climbing.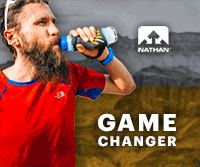 We'll be livecasting the event on iRunFar's Twitter feed. We've also gathered various news sources together in a simplified (i.e., comment free) Twitter feed below. Have fun following the race either way!
Here are a couple resources to help you follow the race:
Many thanks to Nathan for their generous support of our coverage of this year's Lake Sonoma 50 Mile.
Thanks also to Julbo for making our coverage of Lake Sonoma possible.

Simplified Twitter Feed
Tweets from https://twitter.com/iRunFar/lists/2016-lake-sonoma
Support iRunFar
Please consider making a donation in support of our coverage of the Lake Sonoma 50 Mile. Thank you!
-Bryon Powell, Editor-in-Chief of iRunFar