2015 Zegama-Aizkorri Marathon Preview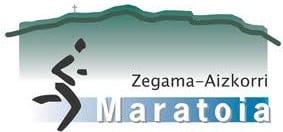 This Sunday, European trail running's focus will turn to Spain's Basque Country and the incomparable Zegama-Aizkorri Marathon. The race is a true marathon-length event with the caveat that there's nearly 9,000 feet of vertical gain, an equal amount of loss, and some ridiculously technical sections on the loop course that starts and ends in the tiny town of Zegama after passing over four of Basque Country's highest peaks.
This is the third time iRunFar has visited Zegama to cover the race… but the first time we've had a chance to check out more than a short section of the route. Wow! It's certainly the toughest trail course, mile-for-mile, that I've ever run. (-Bryon) The first half is through gorgeous beech forest (with plenty of leaves and rocks) while there's a long section through the mountains with steep climbs and descents and more than enough rocks to keep the local dentists employed. Take a peek at our photo album from Wednesday's run of the course.
This year, Zegama kicks off on Sunday morning, May 17 at 9 a.m. local time in Spain (CEST), which is Sunday at 1 a.m. MDT in the U.S. As you'd expect, we'll be covering the race live… this year with more reporting than ever! Stay tuned for more info as well as more video interviews of top contenders.
Below, we extensively preview the men's and women's fields at this year's Zegama Marathon.
[Editor's Note: With a more than full work calendar at the moment, the iRunFar team split up writing this preview. Meghan Hicks tackled the women's field, while I (Bryon) handled the rest of this article.]
Women's Field – 2015 Zegama-Aizkorri Marathon
2014 women's champ Stevie Kremer is not returning. However, a number of familiar Skyrunning faces and a little bit of fresh blood mean the women's race will be a tight one.
Top Entrants
Sweden's Emelie Forsberg has had a heckuva couple weeks. Two weekends ago, she won Trofeo Mezzalama, a prestigious skimo race in Italy. On Thursday a week ago, she took third at the Transvulcania Vertical Kilometer. Last Saturday, she won the Transvulcania Ultramarathon (post-race interview). She must have tired legs after all this, but it sounds like she's still going to give Zegama a shot. She may not be able to win, but even a tired Emelie is a podium threat any day she turns up. She was fourth here last year while carefully nursing the hand injury that took her out of the 2014 Transvulcania.
Elisa Desco of Italy was second here last year, a few minutes back from non-returning champ Stevie Kremer. Since then, she's had continued mountain running success. This includes a win of the 2014 Skyrunning World Championships in the Sky category and a third place in the 2014 Skyrunner World Series Sky category, which she earned through her second place at Zegama, second at Matterhorn Ultraks, and third at the Limone Extreme Skyrace. This February, she won the MSIG Sai Kung 28k in Hong Kong.
Spain's Maite Maiora (pre-race interview) had a stellar 2014, and she's certainly looking to start 2015 with a bang here at Zegama. In 2014, she was second in the Skyrunner World Series Sky category. She earned that with a third place here at Zegama last year less than 90 seconds behind second place Elisa Desco, third at the Dolomites Skyrace, third at Matterhorn Ultraks, and a win of the Limone Extreme Skyrace. She was also a very strong second, 10 minutes behind champ Anna Frost at the 2014 Transvulcania Ultramarathon. [Update May 16: Maite Maiora (pre-race interview) won't be racing due to leg injury suffered a few weeks ago.]
Basque runner Oihana Kortazar was mostly quiet in 2014 as she focused on being a new mom. Before that she was back-to-back Zegama champion in 2011 and 2012. In winning in 2011, she ran one of the fastest women's times in race history: 4:42:50. She was also third at Zegama in 2010. If she's back to form (and with five wins already in 2015… that looks to be the case!), Oihana might out run any other woman in the field.
Running under five hours is always a strong mark for a woman at Zegama. Well, Emanuela Brizio of Italy has done so three times in the past five years. Brizio was won in 4:47 in 2010, was second in 4:43 in placing second to Oihana Kortazar in 2011, and was fourth in 2013 in a time of 4:56. Then there was 2009, when Brizio set the Zegama course record in a remarkable 4:38:19. Last year, she was third at Trofeo Kima. [Update May 16: We've received confirmation that course-record holder Emanuela Brizio won't be racing Zegama this year.]
Spain's Laura Orgué is another familiar face of the Skyrunner World Series Sky category circuit, having finished fourth in it last year… after competing in three Nordic ski events in Sochi, including a 10th in the 30km classic race. Last year, she also earned that fourth place through a win of the Dolomites Skyrace, fifth at Sierre-Zinal, and a fourth at the Limone Skyrace. She was also the winner of the Skyrunner World Series in the Vertical Kilometer category in 2014.
Meghan, here. I'm not going to lie, since the Skyrunning circuits are attended by the same women race after race, I get fired up when a new-to-Skyrunning face thickens the plot. That's why I'm pretty excited to see the U.S.'s Morgan Arritola on the entrants list. A 2010 Olympian in Nordic skiing, Morgan has turned to trail running in the years since, finding success in shorter distance trail races. In 2012, she was third at the World Mountain Running Championships. In both 2012 and 2013, she won the U.S. Mountain Running Championships, and she was second in 2014. I'm sure her aerobic engine will have no issue keeping pace with the other women on the runnable parts of the course, but I'm not sure how she'll compare on some of the Euro-techy traverses and descents in the second half of the race. [Update May 15: Morgan Arritola is not racing.]
Spain's Uxue Fraile had a stellar 2014, highlighted by a third at the Transvulcania Ultramarathon, a seventh at the Skyrunning World Championships in the Ultra category, fifth at the Ultra-Trail du Mont-Blanc, and third at Diagonale des Fous. Though Uxue excels on the technical, mountain courses of Europe, Zegama might be a bit shorter than her sweet spot. She ran seventh here in 2012 and 2013, while she was eighth last year.
Leire Aguirrezabala of Spain was seventh in the 2014 Skyrunner World Series Sky category, which she earned through a seventh here at Zegama, a sixth place at Matterhorn Ultraks, and an eighth at the Limone Extreme Skyrace.
Other Women to Watch
Nerea Amilibia (Spain) — 2nd Zegama 2010; 14th Dolomites Skyrace 2011 ; 9th Zegama 2012; 11th Zegama 2013; 18th Zegama 2014
Ester Alves (Portugal) – 7th Transvulcania Ultramarathon last weekend; already raced hundreds of kilometers in 2015, which will likely make her too tired to compete well here
Federica Boifava (Italy) – 9th Transvulcania Ultramarathon 2014; 6th Skyrunning World Championships 2014 in the Ultra category
Elena Cavillo (Spain) — 17th Zegama 2014; 17th Zegama 2013; 10th Zegama 2012; 17th Zegama 2011; 9th Zegama 2010
Ragna Debats (from the Netherlands but lives in Spain) – 5th Mont Blanc Marathon 2013 ; 5th Matterhorn Ultraks 2013; 10th Zegama Marathon 2011
Nuria Domínguez (Spain) – 4th at both the 2014 Ice Trail Tarentaise and Trofeo Kima; 7th Skyrunner World Series Ultra division 2014; 8th Zegama Marathon 2013; 13th Zegama 2012
Azara Garcia (Spain) — 2nd Transvulcania VK 2015; 5th Skyrunning World Championships 2014 Sky division
Aitziber Ibarbia (Spain) — 13th Zegama 2014 (5:19); 13th Zegama 2013; 11th Zegama 2012
Uxoa Irigoyen (Spain) — 14th Zegama 2014 (5:21)
Zuzana Krchová (Czech Republic) – Successful Euro "tower runner" (i.e., stair racing in skyscrapers)
Michaela Mertová (Czech Republic) – 13th Matterhorn Ultraks 2014
Ekaterina Mityaeva (Russia) – 22nd 2014 World Mountain Running Championships
Eva Moreda (Spain) – 11th Zegama 2014; 12th Dolomites Skyrace 2014 ; 10th Matterhorn Ultraks 2014
Manikala Rai (Nepal) – Winner The North Face 100k Hong Kong 2013 ; 7th Ice Trail Tarentaise 2014 ; prolific racer with frequent success
Anna Strakova (Czech Republic) – 15th Skyrunning World Championships 2014 Ultra category, 14th Matterhorn Ultraks 2014
On Entrants List but Not Racing
Laia Andreu (Spain) — Injury
Anna Comet (Spain) – Still recovering after finishing second at Transvulcania last weekend
Stevie Kremer (U.S.)
Núria Picas (Spain) – She just spent several weeks mountain climbing at high altitude in the Himalayas and isn't ready to race again yet
Men's Field – 2015 Zegama-Aizkorri Marathon
Top Shots at Podium
Kilian Jornet, who won the 2014 race in a course-record 3:48:38, is home early after volunteering post-earthquakes in Nepal and after scrapping his Everest climbing trip there. Apparently he couldn't resist attending–and racing!–one of Spain's finest mountain races! Wow, the addition of him to the race just 18 hours before go time changes its whole dynamic. [Added May 16, 3 p.m. local time in Zegama]
While he'll face plenty of competition, Italy's Marco De Gasperi must be the clear favorite for this weekend's Zegama Marathon. Last year, he ran the second-fastest time in Zegama's history (3:50:38) in taking second to Kilian Jornet. With neither Kilian nor Luis Alberto Hernando, last year's third-place runner, returning to Zegama this year, no returnee from last year was within two and a half minutes of Marco.
Aside from Marco, the top returning runner from last year is Ionut Zinca, a Romanian living in Spain. Despite taking fourth at Zegama last year, Ionut still broke Rob Jebb's previous course record by more than a minute in finishing in 3:53:14. Zinca finished second to Jornet in the Skyrunner World Series Sky division last year, just edging out Zaid Ait Malek. Along the way, the Romanian took second to Jornet at the Dolomites Skyrace. In 2013, Zinca won Giir di Mont in front of a strong field and was second to Kilian at the Limone Extreme Skyrace by less than 90 seconds.
The Moroccan living in Spain, Zaid Ait Malek (pre-race interview), was less than two minutes behind Zinca in placing fifth at last year's Zegama in 3:55. A year earlier, Zaid took fourth at Zegama in 3:59. He was also the Zermatt Ultraks champion last year. With no Kilian or Luis Alberto at Zegama this year, Zaid will be shooting for the win.
Michel Lanne took sixth at Zegama last year in 3:57:27 after taking 11th in 4:21 in 2013. Another year earlier, Michel was a much stronger fourth in 2012 in 4:06. It's hard to predict where in the top 10 we'll see Lanne this year… but he should be somewhere up there!
Tadei Pivk of Italy finished ninth at Zegama last year, just failing to break four hours with a time of 4:00:28. For the full year, Pivk managed to place fourth in the Skyrunner World Series Sky division. His best finish on the year was a third place at the Dolomites Skyrace for the second-straight year. In 2013, the Italian took third at Zegama, edging out Zaid by 26 seconds to finish in 3:59:07.
Basque runner and former cyclist Jokin Lizeaga has run Zegama many times. He was fifth in 2012 (4:09:58), sixth in 2013 (4:08:40), and eighth last year, finally sneaking under four hours in 3:59:11. We don't know much more about him, except that he's the trainer Oihana Kortazar and a few other top runners in Spain. [Update May 16: Jokin Lizeaga won't be racing due to injury.]
Spain's Aritz Egea (pre-race interview) ran all five races in last year's Skyrunner World Series Sky category. At Zegama, he finished 10th, but in a still incredibly impressive 4:00:54. His best finish in the series–in which he placed sixth overall–was a third at the much less technical Ultraks race.
Cristobal Adell took fifth at Zegama in 2013, just ahead of Jokin in 4:07:20, but eight minutes behind Ait Malek. Last year, he ran five minutes slower, which dropped him to 20th place in the speedy field. He finished seventh at Zegama in 2011.
Spain's Manuel Merillas was seventh at last year's Zegama in 3:58:09. Also in 2014, he was second at Trofeo Kima, third at The Rut 50k (post-race interview), fourth at both the Dolomites Skyrace and Limone Extreme Skyrace, fifth at Ice Trail Tarentaise, and seventh at Transvulcania. All that Skyrunning left Merillas third in the Skyrunner World Series Ultra division and seventh in the Sky division. We'd put Manuel further up this list except that he went out hard before suffering late at Transvulcania last weekend.
Norway's Thorbjørn Ludvigsen (in-depth profile) was 11th (4:01:55) at last year's Zegama… and Zegama just seems like one of those races were non-local runners could really benefit from experience on the terrain and the course. In 2014, Ludvigsen also finished in the top 10 at the Dolomites Skyrace and Matterhorn Ultraks.
The U.K.'s Ricky Lightfoot (in-depth profile) is a past Zegama champion having won the race in 2009, when a 4:03:12 won the race. Two years later, he was 24th in 4:33. In 2013, he won the IAU Trail Running World Championships, while he was third at the World Long Distance Mountain Running Challenge back in 2009. He's battled some injuries in recent years, though he did take second at last year's Highland Fling. Entrant for entrant, Brits may have the best results of any nationality at Zegama, so don't be surprised with Ricky makes another top showing here.
Other Men to Watch
Hassan Ait Chaou (Spain) — Hassan was 8th at Zegama in 2013 (4:15:39) and 19th in 2014 (4:12:12); 4th at the much less technical Ultraks race in 2014
Fernando Arca (Spain) — 12th Zegama 2013 (4:21); 11th Zegama 2011 (4:17)
Pere Aurell (Spain) — 9th Zegama 2011 (4:15); 5th Trofeo Kima 2014; a Catalan with a long trail running history
Fabio Bazzana (Italy) — 22nd Zegama 2014 (4:13:51); 27th Zegama 2013; 9th Dolomites Skyrace 2014
Dani Garcia (Spain) — Missing from the entrants lists, Dani was second at Transvulcania last weekend. Folks in the know suggest he'll be tired come Sunday or he might be listed above.
Alfredo Gil (Spain) — 13th Zegama 2014 (4:03:58); 7th Zegama 2013 (4:09:48); 19th Zegama 2012; 6th Dolomites Skyrace 2014
Eirik Haugsnes (Norway) — 18th Zegama 2014 (4:10:35); 5th Mont Blanc Marathon 2013; in-depth profile of Eirik
Jessed Hernández (Spain) — 12th Zegama 2014 (4:03:31); winner Transvulcania VK 2015 (26 seconds ahead of Manuel Merillas)
Zigor Iturrieta (Spain) — Strong Basque ultrarunner who infrequently runs top Skyraces; 15th Zegama 2011; 31st Zegama 2010
Aritz Kortabarria (Spain) — Basque runner who was 6th at Zegama in 2011 (4:13)
Daniel Kraft (U.S.) — 4th The North Face Endurance Challenge 50 Mile Championships 2013; 3rd Chuckanut 50k 2014; 1st Flagstaff Skyrace 2014
Iban Letamendi (Spain) — 14th Zegama 2014 (4:04:42); a long-time skimo racer who came to trail running in 2010, but ramped up the past two years. Improved from 23rd (4:26) at Zegama in 2013.
Pere Rullán — 12th Limone Extreme Skyrace 2014; 10th Limone 2013;
Marcin Swierc (Poland) — 15th Transvulcania 2015; 14th Transvulcania 2014; 9th Les Templiers 2014
Not Racing
Dakota Jones is entered, but won't be racing after his fourth-place finish at Transvulcania last weekend
Tom Owens, who finished second at Zegama in 2011, is also entered but won't be racing
Call for Comments
Who's going to win Zegama this weekend?
Anyone who's going to surprise the world at this year's race?
Who'd we miss in the preview?
Let us know if we've listed someone who you know isn't racing!