Live Coverage of the 2013 Cayuga Trails 50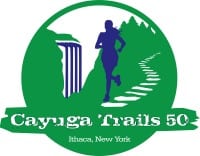 [Update: We've publish our 2013 Cayuga Trails 50 results article, now that the front portion of the field has finished. Check it out for the men's and women's top ten and highlights from the race.]
Starting at 6 am EDT (local New York time) on Saturday, June 8 we'll be broadcasting the inaugural Cayuga Trail 50 Mile from gorgeous Ithaca, New York. For this first running, race director Ian Golden has pulled together top competitors from around the country as well as $12,000 in prize money for which they'll be racing. In a refreshing move, Ian has created numerous interesting primes for both the front of the field and the rest of the competitors.
We'll be livecasting the Cayuga Trails 50 and hosting all of you in a discussion in the CoverItLive window below.
Here are a couple resources to help you follow the race:
Please consider making a donation in support of our coverage of the Cayuga Trails 50. Purchasing items from the iRunFar Store also supports our race coverage around the world.
-Bryon Powell, Editor-in-Chief of iRunFar